Nextdoor
-
Money owed and services not completed.
The end of march, I hired handyman Jeremiah Epperson, with renovation concepts/coolscapes to do some odds and ends around my home. I am a senior citizen and need someone to help out. The list should have taken two days of work. He showed up one time in a month and a half, always having an excuse! I finally fired him on May 13, 2022, and hired another handyman off from Nextdoor which turned out to be a very good decision! He owes me $600 and refuses to give it back. (Jeremiah charges $75 per hour and my new guy charges $5 and always shows up up on time! I filed with small claims court and need to send him the paperwork, certified. He refuses to give me his address. I have spent many fees on this case already and now am afraid I need to hire a private detective, and a process server. What a nightmare this has been. I just don't want anyone else on Nextdoor to go through what I am. Please take him of your "good list"! I have many people texting me thanking me for doing this.
Desired outcome: I want my money back and for Jeremiah to learn he can't run a business like that!!
Nextdoor
-
Unable to delete account-careful you can never get away from them
My account was disabled due to public shaming. I posted a picture of a protest that featured a person dressed up in a Mickey Mouse costume. Because he was wearing a MAGA hat, the post was deleted. I tried to get my account deleted, not suspended. Here is the response.

I'm Patriz. Your concern about account removal was endorsed to me for assistance.

We have reviewed your request to delete the personal information we have collected from you. Unfortunately, because your account was suspended (either currently or in the past), we are unable to comply with your request for deletion of your personal information, as it is necessary for us to maintain this information for reasons that may include maintaining the security of our platform, protecting against malicious, deceptive, fraudulent, or illegal activity, and/or exercising or defending legal claims.
Desired outcome: deleted of my account
Nextdoor
-
Public message board
Although my business has many, very positive reviews and recommendations I was shadow banned and was not being able to be seen by my local community.

Nextdoor presents itself as supporting local businesses but companies with way less reviews, some from 50 miles or more away would come up in the feed above local, well reviewed business.

I've been suspended in the past for violating "community guidelines" and now it looks like I'm banned again…. I have been careful to NOT violate their guidelines and have not.

Some (most) of the moderators are extreme left ideologues that are intolerant of any conversation that encourages people to practice critical thought while at the same time turning there eyes away from devisive hateful rhetoric from those they would agree with.

Local police and state and local emergency agencies use nextdoor as a platform to deliver impact public service announcements; which now in banned I will not have access to.
Desired outcome: Government oversight of digital platforms to stop ideological discrimination.
Nextdoor
-
Encourages fraud
Encourages fraud I was banned and my account was disabled because there was a noon wanted person by the police using a fraud go fund me account to receive money on myself and a few other people tried to warn others this person made a complaint and next-door accuse me of being racist no way of contacting them because my account be disabled. There was a post with a picture of this person and a newspaper article of the person's warrant out for their arrest Posted on the next-door app to warn others not to Give money to the go fund me account it was doing it could not find it. A couple weeks later this person appeared again with a made up story again for a go fund me account so again I wanted to warn others to please not have as their hard working money go to a fraud 30 minutes later Received a email stating my account was Disabled for racism and this person Hacked into my account and created a post not done by myself!
Desired outcome: Side of the story for saving account so quickly
Nextdoor
-
Censorship and political bias
I have been suspended from Nextdoor for "a year or indefinitely" for allegedly posting untruths or misinformation. Here is most of my reply to [email protected]

I just received notice of my account being suspended for posting misinformation about COVID-19.

"First, I take pains to be accurate; I don't believe that I have posted anything inaccurate or otherwise in violation of community guidelines.

Second, after my last post to the general feed, which was a response to the Jim Vatz post about face mask wearing (which has arguably no measurable benefit in preventing viral spread) and how kind people must submit to it, I don't recall posting anything more except in my groups. His clearly political post was left up without a comment option and I was glad to have both my and his post taken down simultaneously. After that I don't recollect posted [sic] anything on the general feed, let alone anything that can be considered "misinformation."

If a fraudulent report was made about me I hope that you'll punish such behavior. If you deem that I indeed posted something untrue I respectfully ask that you communicate specifically how and when that took place."

This email was sent to them on 12-23-21 with subsequent emails asking for redress which have gone unanswered.
Desired outcome: An apology, reinstatement, and access to local decision-making criteria
Nextdoor
-
My account was suspended without a specific explanation
My Nextdoor account was suspended until May 14 but without a detailed explanation. I don't know what I did to earn a suspension. I didn't bully anyone in the course of a discussion. I expressed opinions but so did others. I would like to know what post was a violation. My concern is that when someone disagrees during a discussion, people often report people because they are offended by that opinion. People have said bigoted things to me but I try to have a conversation anyway.
Desired outcome: Reinstate my account. Also, I want them to read the thread for context to see what others in the conversation said. I feel singled out.
Nextdoor
-
Nextdoor
Calling someone or the HOA a Karen who should mind their business is not disrespectful. Lots of people are called Karen's on Facebook and no one gets their account disabled on Facebook.

Telling someone who doesn't provide proof I'm wrong to provide proof isn't wrong either. 

Oh, and last and not least calling out Trump's mental health (or being anti Trump) isn't wrong considering that there's people that call out Biden's mental health and anti Biden on Nextdoor all the time. 
Desired outcome: An apology and reinstatement of my account.
Nextdoor
-
Targeted for non-descript post
Nextdoor.com states that they "do not allow: Attacking, berating, bullying, belittling, insulting, harassing, threatening, trolling, or swearing at others or their views". This statement is unequivocally not true but a cover up on how they really run their posts. If you report someone for doing any of the above they will target every word you say then block you for an undetermined amount of time without acknowledging what offense you committed while at the same time allowing racist, misogynic, and anti-LGBTQA+ slurs to continue. I have addressed this with 2 different "agents" that feel the need to respond with irrelevant scripts and quoting incorrect posts.
Desired outcome: An apology from the corporate office. Not to be targeted for posts as has been done several times in the past. Blocking and banning those that are allow to continue with such posts. Moderators/leads need to be replaced.
Nextdoor
-
People not responding to offers for purchasing a product or buying it for full price
I made a full price offer for a golf bag on next door being offered by Elizabeth Cornell at around 8:00 A.M. today and have not heard a word back from her. I made and offer to James Hatch for 4 Golf Cart tires on nextdoor on 4/27 and have not heard a word back from him. People who advertise on these sites have the responsibility to respond back to that person. I hope this gets to the right people
Desired outcome: A response from Nextdoor and the above mentioned people
Nextdoor
-
One year ban from nd
This happened 4/23/2022. Banned indefinitely and can beg to be reinstated in a year. 😂

"Thanks for contacting us regarding your account.

Your access to Nextdoor has been disabled due to a violation of our Community Guidelines against discrimination.

Here is an example of the content that was brought to our attention:

Kevin but it's the politics that cause the problem, and since it's local, it's allowed. How about all of us that send our kids to private schools so they don't go to transgendered bathrooms opt out of escrow and stop paying school tax. That'll get their attention."

That's discriminatory? I would like to see their CEO invited on a conservative talk show and asked about this sort of thing. This is how rot is created in a society. By the way, their terms of service allow BLM unfettered access by BLM, but saying Blue Lives Matter is considered hate speech.
Desired outcome: Mass exodus from Nextdoor. Users are their lifeblood. No users equals no revenue.
Nextdoor
-
Nextdoor Neigborhood App
Nextdoor, refuses to allow you to choose to be unlisted in their directory. In addition, they try to force you to reveal your full legal name, disregarding that you have been a victim of identity theft and stalking. They are completely violation any right to privacy and in doing so promote nefarious activity. I have only posted 2 things in 5 years, which was a man trespassing through my backyard, and someone allowing their dog to take a larger than normal poop on my yard without even attempting to clean it up. Nextdoor's response was to deactivate my account for using an aliases and remove the posting of the nefarious activity video. Seems they are on the side of the bad guys.
Desired outcome: For them to allow privacy protections by allowing to be unlisted in the very public directory and by allowing you to use an alias to protect you from identity theft.
Nextdoor
-
Nextdoor bias
This site practices bias and censorship for anyone who posts anything conservative. The bullies report the post, the left-leaning Moderators then ban that person for questionable and weak reasons, then ban them indefinitely. Their policies are purposely vague and ambiguous, they hide behind left-leaning opinion. I was recently banned indefinitely for posting a link to a news article from the Daily Mail that is in the Public Domain, because it reported questionable financial transactions to the President's son. It is a news article, there is nothing in the "policy" that disallows news articles, many left-leaning news articles are posted. It's selective enforcement, theget away with this on a daily basis. They have a 1.07 out of 5 rating from the BBB. Pathetic.
Desired outcome: Don't advertise, delete your account don't financially support censorship.
Nextdoor
-
Nextdoor app
This app censors conservative viewpoints and subsequently bans these users permanently without warning or opportunity to withdraw a comment or post they've deemed unacceptable. It needn't be profane or threatening, only against the far-left mainstream narrative and while we've all seen much of this on these types of platforms lately, in their case there is no appeal process and you will not be able to create a new account.

This type of censorship is rendering our society incapable of intelligent dialogue.

Users be aware that you are interacting solely with the opinions and persons in your area who their owners choose to allow you to.
Desired outcome: Just to inform users. I am no longer interested in their services.
Nextdoor
-
Indiscriminate CENSORSHIP
Hello I live in Saint Augustine, FL 32084 next-door app client. There is so much random indiscriminate political comments made by many many members. The administrators have removed my membership as I was commenting no different than anyone else on a very lengthy post that should have been deleted around 170 comments. It's blatantly ridiculously hypocritical. Nalani Briggs is one I have spoke with. This is not what Nextdoor was started as but has become. It's sad.
Desired outcome: Stop with the indiscriminate censorship. I can look and see the ones that keep posting political medical false information miss information and it gets left alone. It's annoying. Do something about it. Please!
Nextdoor
-
Banned for no reason
I went to nextdoor and my account was Account temporarily disabled

Your account has been temporarily disabled for a violation of this Community Guideline:

Do not discriminate

We want all neighbors to feel welcome, safe, and respected on Nextdoor. When conversations turn disagreeable, everyone on Nextdoor suffers.

Our Guidelines prohibit posts and replies that discriminate against, attack, insult, shame, bully, or belittle others.

The only thing I said was Brandon was bringing in illegals.

Please Advise
Desired outcome: I would like an apology before I get my attorney involved.
Nextdoor
-
The leads of Next-Door
The leads of our local next door take great pride in joining forces and targeting anyone who disagrees with their conclusion of facts. They routinely define truth as to how they conceive it. No open conversations are allowed which opposes the views of 2 specific leads. When someone does share a view or opinion, which is not in agreement with one of the two leads the call goes out to other leads to sanction the poster. Next-door provides no way for a persons grievances to be heard or reviewed. The results are a systematic trail of kangaroo court actions of like minded people which Next-door has selected without having any direction over their biased actions. Convenient for next-door I suppose, no knowledge, no responsibility. Owning a business requires management and oversight unless you do not care.
Desired outcome: I would like Next-door to contact me to discuss the issue to demonstrate they are not just about the money.
This review was chosen algorithmically as the most valued customer feedback.
This is the worst social platform out there. If you do not agree with their bias leftist liberal agenda or talking points then they ban you. They will allow neighbors to publicly attack and shame conservative and Christian neighbors in some of the worst ways possible. 3/10/22 I was banned for not being "respectful to your neighbors". I was attacked by...
Read full review
Nextdoor
-
Member over reacting to a comment, and reporting me for no reason, resulting in my account being blocked
A member posted bunnies for sale. I commented that I hoped they sold to responsible people because bunnies and chicks sold around Easter grew into adults that weren't cute or wanted at full age. I said chicks had a high mortality rate. The comment wasn't meant to be mean however this member called me "karen" and basically said I was stupid. I deleted my comment since it offended her. Shortly thereafter a member of her family called me "A karen" for removing my comment. Then they filed a false report that resulted in the suspension of my account for 4 days. Now I really don't mind the suspension, even if it was not warranted because of two things: First I don't need this site, Secondly this site will block people without proof. The mean spirited, lying people that post there have shown their lack of intelligence since all they can do is insult, ridicule, and falsely report people. The site that blindly bans members based on fake information is in danger of violating a persons rights, and are asking for legal retribution. As for the member filing the fake report, and engaging in slurs and name calling, she should be banned. And perhaps animal control or other state agency should be called to make sure her breeding facility is humane and up to date.
Desired outcome: An apology from the member that filed a false report and her being banned for a reasonable time.
Nextdoor
-
Post Removal
I recently posted the following: I pray that God protects and blesses Ukraine and sends his mighty and terrible wrath upon the Satanic Russian invading horde. This post was taken down by Next Door. While it was true that some responses tended to be political, that was no cause the remove the post and all of the other responses that were in solidarity with Ukraine. Removing the post makes it seem that the Next Door organization doesn't approve of references to God, or wasn't in sympathy to Ukraine, or worse was siding with Putin.
Desired outcome: Replace the post
This review was chosen algorithmically as the most valued customer feedback.
First one of my biggest complaints is content is all determined not by the neighborhood but by the algarots running it. I continually am harassed, not only for sharing my conservative opinion in a discussion, but for posting information about local neighborhood scammers/pandhandlers. Nextdoor has gotten to be a mess; no one I know goes on there anymore...
Read full review
We are here to help
16 years' experience in successful complaint resolution
Each complaint is handled individually by highly qualified experts
Honest and unbiased reviews
Last but not least, all our services are absolutely free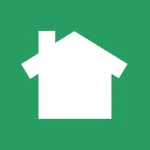 Nextdoor contacts