Shaw Communications complaints
186
Shaw Communications
-
Upgraded my plan and receiving slower speeds
Shaw is such a scam. A sales rep called me and offered me 750 mbps net for 5 dollars more than I was paying for 500 mbps. I upgraded my internet package and now I receive slower speeds than before on wifi. I have spoken to customer care and they have also sent technicians home to check. They say nothing can be done to increase speeds.

Shaw just fooled me to paying more money. Pathetic service.
Desired outcome: I want to pay what I was paying before and the speed I was receiving before.
This review was chosen algorithmically as the most valued customer feedback.
I have been dealing with this for a few years now I had cable internet and phone with them I paid my bill every month and over time I noticed that my bill was always higher than usual so I called them and They tried to tell me that vi was always on my bill and I'm like no lm not I'm on time so l paid what I could then I looked at my bills and they were...
Read full review of Shaw Communications
Shaw Communications
-
receiving emails from a scammer using shawbiz.ca
on march 22 at 00:18 h, i received an email in my spam box from the 'irs' , (u.s. tax service) for those who don't know about tax settlement for 2022. obviously, there can't be a tax settlement for 2022 cause the 2022 is not over yet! the scammer who sent me that email [email protected]

on march 22 at 15:04, i received an email in my spam box from 'chris", an astrology guy who predicts me a great futur for 2022. once again, sent me [email protected]

on march 21 at 18:32, i got an email in my spam box from 'luckycreekcasino' for a vip treatment and asking me for personal info like the 2 scams mentioned above, once again sent [email protected]

now the question is...is shaw gonna do something about this scammer using their system like..blocking/deleting him or nothing at all?
Desired outcome: filter, block, delete scammers using [email protected] who r stealing money and info from people who don't know better.
This review was chosen algorithmically as the most valued customer feedback.
I had Shaw for approx 1 wk. And I was not satisfied so I switched over to Telus. When I switched I contacted Shaw and told them I was not happy and that I was taking my services else's where. I didn't use any service the wk I was a customer and I returned their modem and devices at the store in Guildford mall in Surrey and appearantly the agent didn't not...
Read full review of Shaw Communications
Shaw Communications
-
Want to cancel network channels
I was trying to cancel my network channels, CBC, CTV, Global, CNN, etc, and was told I couldn't do it. My wife and I are both retired, so we have very limited income. I can't afford to pay the monthly cable bill any more. There are too many channels, and the prices are exhorbitant. We have so many kids channels as well that we never use.

In addition, I do not want to support CBC, CTV, Global, CNN, etc due to their dis-honesty, fear mongering and lying. They do not represent the Canadian people, just the corrupt government.
Desired outcome: I would like a tv package that excludes the network channels and kids channels that would be affordable for us.
Shaw Communications
-
I need to know how to submit a claim to get reinbursed for an injury.
I tripped on a shaw cable line in the back alley next to my garbage can while I was bringing a bag of garbage out. I jarred my left shoulder during the fall and hurt it pretty good. I turned around and just set that bag of garbage behind the other city bins next to the garage as I hurt and just wanted to go back in. I called Shaw and told them what had happened and they said they couldn't get anyone to come out until Sunday between 3-5. He came before then when I was not home. Then the tech called me to tell me that he was here. We had a discussion about him leaving some of the wire there, as it was nice day and could have been removed. The tech then told me that they can absolutely just leave lines lying whereever they want as it is city property. City tells me a different story. After the tech leaves I get a text for a survey. I fill it out as unsatisfied. Someone else now calls me and I talk to him about the issue. He tells me the same thing about the lines. Not one person, from start to finish even asked how I was. They didn't care that I had to take 4 shifts off, pay for medication and doctors note. They never once asked me if there was anything I needed. So how am I supposed to get reimburrsed for shifts missed? where do I submit a claim? or do I just need to hire a lawyer? I still need to make a complete list of losses for this week. This was not my fault, this was not my doing. It is not the cities doing either, how are they supposed to know what is active or not? Please have someone call me about how to put in a claim. I am still waiting on a call back from Teri Dousselaere who is contact line assignments?
Desired outcome: To get compensation for my injury and the rest of the line removed from the back and have shaw clean up their mess
Shaw Communications
-
shaw direct tv services
On Dec. 4th I sent you a deposit of 150$ to start shaw direct tv sevices. After I paid the deposit I was informed I would be paid a visit by a tech on Christmas eve. I cancelled my service appointment and asked for my money to be sent back. I was told it would be sent back within 4 business days. I have been called at home on my cell on three occasions by an employee named Andrew. Employee number 42D. He took my money and has been borderline harassing me ever since then. I would like to know where my 150.00$ is. And why your employees can get away with disconnecting calls to customers and not call then back. How an employee with a grudge can harass a potential customer, by calling me directly and not doing anything they said they would do. You lost over 700$ a year I was willing to pay you for tv services, because of Andrew.
Desired outcome: fire Andrew, pay me
Shaw Communications
-
TV and the New Remote control service
Called Shaw Customer Service Centre at (604) 629-888 today, December 10/2021 and have been disconnected 4 times !
Was asked politely how I could be help then was put on hold and then after a few moments the line went dead.
I found that highly disrespectful. As one of your own CSRs suggested that herself ; however cut me off, too.
Do your CSRs have time allotted to answer the question? And then disconnect the line ? Or why has that happened ?
I have never felt more humiliated as we have been the Shaw customers for over 30 years.
We pay close to $200 a month and that is the service you offer ?
And more than that each time I've been told you don't provide help with my request and yet not that long ago, one of your CSRs helped me with that.
I was never given the chance to speak to the supervisor as I got disconnected again.
I'm sad to say, No more future contracts with Shaw, once this one expires next June.
Desired outcome: An explanation and apology would be appropriate
Have you tried to call Shaw Customer Service lately and have not been helped but disconnected instead
I have been disconnected 4 times in a row after being put on hold each time.
Is this disrespectful or what !
Shaw Communications
-
Customer Service
I moved into my new place Nov. 14/21. Nov. 15/21 service man arrived, appt. to be in am, he arrived nearer to three.

I was told I couldn't have the modem installed where I wanted it, as he said it was easier to put it where he wanted it. Despite several requests to put it closer to outlet as opposed to both modems on my desk, he continued to do it his way. I asked about the intercom, he told me it wasn't his job.

Called today to book appt re: intercom. I spent the better part of an hour trying to make an appointment for a service call. The first rep kept me on hold the first time for 17 minutes, came back and said she was waiting to do something on her end and put me on hold again, came back again and I said can't you make an appt for me and do your side without me on the phone. On hold again, then hung up on. The second call I again had to recite all identifying info and request an appt. Also wanted to speak to the manager about the incompetency of the first rep. Kept on hold several times. After third hold, I got angry and told her all I wanted was my effin service that I pay for. She hung up on me. I get it. I lost my temper and shouldn't have said that, but they drive you to insanity with the complete and utter lack of common sense or customer service.
Desired outcome: Don't care. My building is telus, and I'm switching.
This review was chosen algorithmically as the most valued customer feedback.
Tues Nov 16 2021 at 330 pm around I got a call from one of your reps that when she called I asked what do you want and are you selling something, she went to staiting why are you being so rude and I said again what are you selling, she said back I am selling your fuckin Mother you rude asshole and I told her to fuck off and I called shaw to call and...
Read full review of Shaw Communications
This review was chosen algorithmically as the most valued customer feedback.
I have been waiting for my wifi to work since 12 days as of today. I called shaw multiple times for the wire replacement as the tech informed me for the problem of wire in the building. I booked another appointment for the same after 2 days as they Did not follow up or expedite my issue. Another day same tech Ben came. He did nothing different compared to...
Read full review of Shaw Communications
This review was chosen algorithmically as the most valued customer feedback.
I would like to express my extreme frustrations with shaw direct. My husband logged on to his shaw direct account to add 1 channel to our package. Before being able to add this one channel, it prompted him to choose package. To him that meant choose the package that we have been paying for, for over 5 years. So he selected the price point package that we...
Read full review of Shaw Communications
Shaw Communications
-
Internet
In 2017, I cancelled my internet service with SHAW CABLE and returned the equipment to their office.
They subsequently sent me a bill for the equipment, which I did not pay.
I attempted numerous times to contact them, requesting management to call me. I made several in person visits to their service center and requested managment to call me. In all cases, they did not contact me.
Instead, about 2018/03/01, SHAW Cable engaged collection agencies and placed collection notes with the credit bureau.
Desired outcome: I want SHAW CABLE to cancel the collections, apologize, and remove the credit bureau notes and mark as paid in full.
Shaw Communications
-
Technician would not come to my house to do an install
I have had 3 different appointments for install at my house for my father who just moved in. All 3 times is was stood up and no installer. The installer apparently does not want to come to my house. I have no idea why. He called me once and said his schedule was mixed up. I rescheduled for 2 days later and he didn't call or show up. I rescheduled for the 3rd time and I have no had my fill with Shaw. No one shows up... no one will help when I call in. They say they can't transfer me to the department that is responsible for install. Poorest company to deal with ever!
Desired outcome: go with another provider
Shaw Communications
-
Manger /
Shaws is the only place you could really shop at in Springfield Vt, A manager came up to me this morning while I was in line and said I was not allowed to have my service dog with me. I have a disease called Agoraphobia. I explained to her that she was a service dog and, and she could care less of what I was saying and told me that I was not allowed to bring her back in the store. She also said I was definitely not allowed to have her in my cart because they have to wash every part of the cart. I know this is a bunch of the BS. I've never seen them ever take any type of initiative to washing or spraying those cards off even with them whole Covid pandemic happening. I've seen many other people with service dogs in their carriage mostly older people so I couldn't say if they were service dogs it's not my right to ask but I feel like she zeroed in on me. Because of your Unprofessional manager, My Anxiety skyrocket I was unable to drive once I got to my vehicle.
Desired outcome: An apology would be nice, I would like to not be question about my service animal and make me feel like I'm and outcast. I should not have to explain my disease to anyone
This review was chosen algorithmically as the most valued customer feedback.
I have been a customer of Shaw Direct since the late 1990s. Over that period I have had technicians to my cabin on the lake to install, and move the satellite dish to improve service when the trees grow into the line of sight for the satellite. Over the past year my reception is now at the point where I can only get a handful of channels and even then...
Read full review of Shaw Communications
This review was chosen algorithmically as the most valued customer feedback.
I live in an R.V. park and basic cable is included with our rent. When I moved in 1 1/2 years ago beside the basic cable that the RV park paid for, I added more channels that an account (018 8341 8193) was opened in my name. Last Wednesday a Shaw employee showed up at my door and told me he has changing the old box for a new HD one. He exchanged the boxe...
Read full review of Shaw Communications
Shaw Communications
-
Wrong charger no communication
The current bill is $714.36, I found Shaw reported to credit bureaus on collection of $1023 which is incorrect, other than that I never receive any formal notice from Shaw or collection company contacted with me. I tried to settle the dispute though online chat asking for deferral or payment option because I lost most of income due to the pandemic and I am on CRB, I also have children to support. The agent did not helpful at all just insist I need to pay the bill. I never want to be default on bill payment only the way Shaw handling the customer relation is rude and it was wrong.
Desired outcome: Delete the wrong report to credit bureau
The complaint has been investigated and resolved to the customer's satisfaction.
This review was chosen algorithmically as the most valued customer feedback.
I'm new with Shaw after switching from my unpleasant experience from Telus.trying to be as brief as possible will be difficult as the problems with Shaw were immediate and neverending.Getting my service installed was a nightmare.I had just moved into a new place that never had cable or internet installed.New home new Landlord new service.Shaw sends an...
Read full review of Shaw Communications
Shaw Communications
-
Additional Services added to my Service without My permission
Hi,
My Name is James Oluwafemi from 13 A Havelock Avenue, Winnipeg, Canada, MB R2M 1H1, Phone number 204-8981927; Account Number 099-0116-5358.
On May 3rd at about 435pm, I called the customer service of Shaw and requested for a Model that would contained more than 3 USBs so that I can connect my office computer using cable but was told that it would not be possible due to the type of Model that am using that can only contain only 2 USB. However, the woman I spoke with offered to rent a USB that is $15 monthly to me but I refused.
Surprisingly, when I got my bill on May 11th, I discovered it was in excess and higher than normal. I called and discussed this issue but was told I requested for additional channel which I never did. I had called over and over but the customer services stated that I was not telling the truth and that it was me that added it. That it was not noted down that I called and discussed anything about internet connection. I explained that I do not have the option of being able to add any channel but would have to call in but they never believe me. I did call and when I asked them to investigate, I was told nothing can be done and that I need to pay the extra charges. I told them that after my call email was sent to me and I have the email dated May 3, 2021 at 6:35pm but they did not believe me. I spoke to Samira ID #WE2B and Patrice ID #WD2X and after spending 59mins and 30mins respectively, they stood their ground that I need to pay for the service I never requested for or use. I have to pay for their error. This is not fair. Yes the money may not be much but if we look into this critically that means they might have been billing others wrongly and people might have been paying for services they do not enjoy. I requested for their supervisor to escalate this case but they never gave me their supervisor's number or email. This is very wrong and I want you to use your good offices to look into this. I can be reached on 204-898-1927; [email protected] Thanks.
Desired outcome: Not to pay for the service not requested for enjoyed.
We are here to help
16 years' experience in successful complaint resolution
Each complaint is handled individually by highly qualified experts
Honest and unbiased reviews
Last but not least, all our services are absolutely free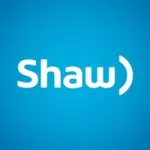 Shaw Communications contacts