Newest Maytag reviews & complaints
bravos xl mct washing machine
The machine does not use enough water to adequately wash the clothes. I had to run a pair of jeans 3 times and the mud from the golf course was still there. We have had to resort to adding additional water to each load to get anything close to clean. This is in addition to running the extra heavy deep water cycle. Is there a fix for this? I don't care about saving a little water, I would prefer to run the load one time and have the clothes clean.
msd2559xeb04
I purchased a MSD2559XEB04 side by side refrigerator in July 2011 new for $825 from a local big name home supply store. Recently, the front fascia (p/n [protected]), which is part of the User Interface, peeled off on its own. The front fascia consists of two pieces, a thicker plastic backing plate that snaps into the UI and a laminated "sticker" that is stuck to the backing plate. The "sticker" portion is the piece that fell off on its own. Since the unit is out of warranty, I decided to replace the item at my cost, however soon learned that the part was discontinued and no longer available. I contacted Maytag directly and was told that the part was discontinued and no longer available. As an alternative, I was offered a new equivalent refrigerator at a discount as a replacement. The replacement unit was offered at $832 + $70 shipping + $46 water connection fee + tax. I insisted that they provide a better resolution, especially considering that the refrigerator was only 4 years old and that they failed to stock replacement parts. I was told there was nothing better they could offer. Be warned, when purchasing a Maytag unit, that parts may not be available for parts that fail nor will they provide a reasonable alternative. I will certainly never purchase another Maytag product again given their potential to not stock replacement parts nor provide reasonable alternatives to alleviate a clear manufacturing quality issue. Regardless of whether the unit is in warranty, a reasonable expectation would be that parts would be available for a number of years after a new purchase. This is clearly not the case with Maytag. In summary, Maytag does not stand behind its products nor is it willing to provide reasonable resolutions for product related quality control issues.
centennial washer model 464mvwc400xw
My wife purchased this machine 2/10/2012. When using a powder form of soap, it doesn't rinse all the soap out. Last week 12/11/2015, I went to remove clean clothes after the cycle was complete (or so I thought). The clothes were still soaking wet. I set it to Drain and Spin, then restarted. After at least two rinse cycles, it still continued to run. Couldn't get it to drain and spin. Then it drained the tub and began agitating (both me and the clothes!). Finally had to unplug, wring out the clothes by hand and hang to dry.
washer
Purchased a new expensive Maytag washer in Jan. 2012. Now the washer is broke and essentially a boat anchor. I called Maytag and was told it is out of warranty, however I was offered a program called "repair plus" which would cover parts and labor at a discounted price. I called back to schedule and was than told the "repair plus" offer was withdrawn and that I did not qualify, the previous person offered it in error. Its Dec and I have 4 kids and now have to spend nearly $800 on a new washer, Maytag will do ZERO.
ge water softener
My GE water softener is under the Maytag extended warranty plan. I reported a leak in early November. They called me back five days later saying they could not find a service provider so advised that I find somebody & have them call with a quote. It was hard for me to get someone without a service charge but I did find Rayne, Santa Barbara. David Jackson came to my home on 11/25/15 at 3PM. He described the problem to Maytag Claims via phone from my home. It took about 45 mins for him to explain why I needed a new water softener, then a wait for approval. The claims person approved $1850 for the repair. Dave passed the phone to me so I could talk to the claims person who verified that the claim was approved. The claims person told me to fax the bill showing paid to their claims fax number. I lost the number so called claims today to give details & they said they will not approve the replacement? My incident # where they have many notes on this is [protected]. I'm at a loss as to what to do since they refused to help me with this bill for a new water softener that they approved on November 25, 2015.
whirlpool french door refrigerator
I purchased this Whirlpool Refrigerator, at the local Home Depot. I was going through a complete kitchen remodel and set up delivery for a time at the end of the remodel. The ice maker has never worked. I called Maytag, and they scheduled a service call. . for 3 week out. I waited, the service man came, decided it needed a new water pump. That took another week to arrive. He installed it, and it still does not work. It has NEVER worked. When I called the service department and complained, I was "scolded" for taking 2 weeks to report that the repair did not work. For one of those weeks, I had a house full of company, for the other, I was out of state on business. I've called Maytag and asked to speak to a supervisor. In doing so, I was simply told that I MUST have another service call. It is another 3 weeks until the new service call. Then who knows? I purchased a NEW, WORKING refrigerator. I do NOT want a repaired refrigerator. I have told them that repeatedly, and I just get attitude and told that I have to have another service call. I find this completely unacceptable and am going back to Home Depot to see if they can help. I always believed Maytag to be a reliable and quality company. It is no longer so. I have never been as disgusted, or dissatisfied with a company as I am with Maytag over this issue. I will NOT let this go, and plan to continue to demand the product that I purchased. As far as I'm concerned at this time, Maytag is a fraud, and a completely unreliable, dishonest company. I will discourage any and all to NEVER purchase from them. Kathy Reese Elliston, VA
noisy still dirty clothes
Worse Machine ever has never cleaned the clothes from the first day. Our clothes still have stains, crusty food etc on them all AFTER placing on xtra large load for the maximum clean. also it sounds like a helicopter taking off so load. Horrible machine. DO not buy
maytag kitchen appliances
we purchased a side by side refrigerator, a stove and wall mount microwave, dishwasher about 6 years ago. I don't know how long appliances should last, but each one has something that has gone wrong. refrigerator/ freezer, the light switch on the door has broken now can't see inside when the door is open. the water and crushed ice button will not work, the microwave handle broke off, and cannot see the time or timer on microwave. only one side of the broiler works, also the glass on the oven door is not sealed cuz lint and fuzz and now cat hair is stuck between the glass. The dishwasher circuit board won't work and gets stuck, also several broken parts inside. Will have to purchase new one and am very disappointed in your products. We are on social security and on a strict budget and won't be able to buy more appliances.
jennair refirigerator
Unit caught fire and apparently the same unit has caught fire with other consumers according to repairman. The unit caught fire through no fault of my own. As of the 6th phone call, Jennair (Whirlpool) has not replaced the unit. Will update on the resolution and will attempt to have Division of Consumer Affairs request a recall of this dangerous unit.

Wouold not buy Whirpool/Maytag/Jennair b/c of their conduct in handling this matter...they attempted to blame me until repairman confirmed that the unit itself simply caught fire due to malfunctioning part...control panel.

Filing lawsuit against them.
centennial washing machine lasted only 4 years
I trusted the Maytag brand...big mistake. This washer has had nothing but problems. The independent repair people won't even touch it to fix it and all said to go out and by a new machine. Maytag wanted us to buy an extended warranty before they would come "fix" it. The first year under warranty they had to rebuild the whole inside mechanisms. After that it never washed well, and finally had issues with the lock lid which pretty much controls all the cycles on the machine. Rinse and Drain cycle stopped, then machine made a huge grinding noise and stopped working. No one wants to fix it ! Salvation Army doesn't even want it ! Do not buy Maytag. Customer service will not help you. Had this machine about 4 years. Should last a lot longer ! Went out to buy a Speedqueen with no bells or whistles, maybe that will do the trick !
repair service will not touch your washer if this happens...
Did you know that if your washer or dryer does not have a readable serial number on the machine, NO repair service will work on it. It does not matter if you have all the paperwork showing this information. If the original label is unreadable, no repair service will touch it because they will be fired. Maytag changes parts on a model all the time. The serial number is the ONLY way a serviceman can tell exactly what parts your washer was made with.

Apparently the serial and model number label sticker was not printed with permanent ink. The Repair Service said the Serial and Model number ink washed off the label because the sticker was incorrectly put on the inside of the washer door at the bottom. But Maytag shows online that "is" exactly where the serial and model number sticker is located.

So, I called Maytag to order a new serial number stick on label for our washer. I gave Maytag the information and I was told I would have the label in two weeks. Then I called back a week or so later to make sure the serial number was ordered and on the way. Maytag said there was a misunderstanding, and that they received my request on 6/17/15 and it was sent to the ONE AND ONLY GUY that makes replacement serial number tags and he was sent my request on 6/22/15. Maytag said it would take the one and only man quite some time to make the label (SINCE THERE IS ONLY ONE!) and I could expect to receive the replacement label in 4 to 6 weeks and they were sorry, but there was absolutely NOTHING they could do about it. So as my year old washer sets for over a month, I'm going to the Laundromat each week.
We should have received the new serial number on August 6, 2015. So it's taken almost 2 months and my label is close to two weeks late.
To date I have not received my serial number.

CHECK YOUR MAYTAG WASHER. IF THE SERIAL NUMBER AND MODEL NUMBER LABEL ARE INSIDE THE DOOR, CHECK TO SEE IF THE INK IS COMING OF THE MACHINE LABEL, and order a new one NOW if it is, or you will not be able to get your washer serviced. DO NOT PUT NEW LABEL BACK ON THE INSIDE OF THE WASHER DOOR.

This is just unbelievable...
washing machine that has never worked correctly
We have owned a Maytag Centenial washing machine, Model MVWC6ESWW! for 5 years and it has never worked well. The machine has never done a very good job cleaning the clothes and from time to time, the entire cycle seems to be out of sync. It starts agitating the clothes when it should be filling with water, runs through the entire cycle very quickly and then adds more water at the end when the clothes should be spun dry. We had a repairman out once and he failed to diagnose the problem and then never actually managed to purchase the part he thought it needed. However, after reading all the other complaints about Maytag machines, I consider myself lucky since at least it's never flooded my laundry room! WE are trying to decide if we should purchase a new machine or attempt to repair this one and I think we will go for a new one and try another brand. We were loyal Maytag owners for 26 years but have been really let down with this machine.
5000 series dryer with steam
Purchased a Maytag 5000 Series dryer with steam. Nearly $800 at Home Depot. Less than four years later, the dryer needs a new heating element. $99 for the "first" service call. Have to wait one week for the part. $340 - $350 for the part. And of course, another $99 for the "second" service call. That's at least $540 to repair an $800 dryer.

Like everyone else I'm reading about, I did not purchase an extended warranty. I thought I was spending the extra money on the initial purchase to buy a higher quality product from a more reputable company. Wrong!

There are two adults who live in this house. We work 60 to 100 hours per week. We don't have time to do laundry. Half of our clothing goes to the dry-cleaners! So this isn't a household with 19 kids. I'm not talking about a dryer that never got turned off. This is ridiculous.

I foolishly spent $800 on one of Maytag's products thinking I would get ten years of good service. That's $80 per year to own the thing. I want my $480 back for the six years of service your product failed to provide.

What is the environmental impact of your corporation pumping such disposable trash out into our environment? Who is looking into that? How irresponsible is it for a corporation to manufacture such trash with the full expectation that it's going into a landfill in "less than" four years?

What was Maytag's solution to the problem? "We'll essentially give you an employee discount on a new product." Well, that would be wonderful, but you need to give me a discount on another company's product. I will "never" again have a Maytag appliance in my home. I have already began and will continue informing every person who will listen about my experience with your products. I told the Maytag person on the phone that I would never even accept a free dryer from their company.

Maytag, you should be ashamed. If you cannot manufacture a better product, if you cannot provide better customer service and stand behind the products you make, and if you cannot be more environmentally responsible, you should be out of business.

Your corporation and this product has reaffirmed a belief in me: This country is incapable of producing anything that isn't disposable garbage. I do not purchase American vehicles because they're disposable garbage. And from today forward, I will do my best to purchase as few products as possible that are manufactured by American corporations.

Christopher Artman
Atlanta, Georgia
doesn't fill/clothes smell dirty
We purchased a Maytag centennial washer in February and over the next month it proceeded to leak out from under the machine. Hoses and connections were checked and there were no problems with those, so I made a service appointment through Maytag's website. The repairman came, could not find anything wrong and balanced the legs on the machine. It continued to leak so I emailed customer service for a new unit and was told they would not replace it, but I could call the repairman again. Thankfully, Lowe's, where we purchased the machine, allowed us to return it and get a new machine, although we were past the 30-day return period for appliances. So, now the new machine does not fill with enough water to cover the clothes, no matter what settings I put it on. Also, the clothes come out smelling dirty. My husband's shirts and our towels still smell dirty even after washing on the heavy soil setting. In 14 years, I never had these problems with our Amana. I absolutely hate this washer and am dusgusted that we spent hard-earned money on it. I will never buy another Maytag and will go out of my way to tell other people not to buy one either.
unfixable f35 error
We have a six year old Maytag 5000 washer (looks like the guts of it are the Whirlpool Duet). I've replaced the Analog Pressure Sensor twice, opened up the drain trap to find it crystal clean, and still cannot get the machine to operate. This seems to be a widespread failure for which there is no fix. Maytag should offer something to these customers.
not enough water to wash clothes
the washer does not have enough water to wash clothes. Even after the spin cycle some clothes are not wet thought maybe that it was just our washer from the beginning but now I see from all the other complaints that it is with a lot of them. it would be nice if Maytag would at least give us some help with this situation. but they will not because I have tried. because of my job my uniform has to be very clean and this washer does not do that. my advice is never buy a Maytag washer again.
water level to wash clothes is horrible most clothes aren't even getting wet. this has been since day one of owning the washer
maytag extended warranty
Do not purchase Maytag dishwashers or their extended warranty. We purchased a dishwasher less than two years ago. We have had the repair man come out five times to fix our broken dishwasher. Each time the dishwasher breaks, we are forced to wait at least ten days until a service rep is available. Once the rep comes out, they must see what is wrong, order a part and return approximately one week later. Maytag has absolutely refused to replace our dishwasher and has displayed horrible customer service. Do not purchase Maytag appliances.
worthless washing machine
I have a Maytag Legacy Series and I love this machine. My last Maytag lasted 35 years! My mother needed a new washer and I told her much I liked my Maytag and so she bought the new Centenniel model. It is the worse washing machine I have every had. My mother is disable and I spend lots of time doing her laundry. We called a repair person out and they said there wasn't anything wrong with it. The wash cycle is so fast it doesn't have time to suds the clothes. The water sensor is so annoying. I like to add clothes to the tub and also stop the machine and let things soak. Every time you do it starts adding more water and before you can turn around the cloths are spinning but they do not spin thoroughly. You have to try the spin cycle again. They would never dry in the dryer. Maytag did not improve with this machine. I want to sell it and buy another washer--not a Maytag but I don't want someone else to get this worthless machine.
washing machine is garbage
I bought a Maytag Centennial Washing Machine on 1/22/2015. I was moving into my new home and didnt get a chance to hook it up and wash clothes until a few weeks later. (Was using my old washing machine until then). The very first time I used it, I followed the instructions but the water only came on for a few seconds. Not even close to enough water to actually wash the clothes. I tried stopping and restarting the cycle numerous times. Unplugging, retrying...I got frustrated and gave up. I have tried a few times since with no luck. This washing machine is garbage. I didnt buy an extended warranty and Lowes will not take it back as it is now just over 30 days since purchase. If Maytag doesnt credit me for a new washer, I will never buy a maytag product again.
piece of junk defective design
Bought this pile of junk in December from a even more junk garbage vendor called aj Madison, stay as far away as you can from both. They work together to rip off consumers along with synchrony bank that funds there fraudulent pathetic products and customer service. Took three weeks to deliver and right out of the box, didn't work. It uses reservoirs of water and electricity to not clean clothes, leaving as dirty as when put in. This series is called bravo, well documented all over the internet of the pathetic pice of junk it is and maytag through it's vendor aj Madison and funder synchrony bank are selling known defective machines. Will fight till the end to stop this from happening, absolutely disgraceful.
Collect Your Trust Badge
Be recognized for outstanding customer service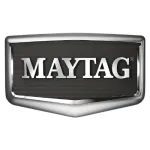 Maytag

contacts
Maytag representative

Maytag admin
We are here to help
19 years' experience in successful complaint resolution
Each complaint is handled individually by highly qualified experts
Honest and unbiased reviews
Last but not least, all our services are absolutely free