Levi Strauss & Co. complaints
251
Levi Strauss & Co.
-
Levi's 505 jeans.
I have had 4 pairs of Levi 505 jeans disintegrate along the seam below the zipper base and where the seams from legs and from zipper to crotch an seam from crotch to the seat of the jeans meet. Of the 4 seams that meet at this junction it is the crotch to zipper seam that lets loose. Alll of the jeans were less than 6 months old. 2 of the jeans were less than 2 months old. These are regular fit, not tight fitting jeans. None were used for any strenuous work activity, just casual wear.
Desired outcome: Refund or voucher to buy new jeans.
Levi Strauss & Co.
-
Levi mens jeans
I bought 2 pair levi jeans for my husband, they fit fine, but after a couple months of wear, both jeans ripped down the back pocket, on both sides, I fixed them. Then then 1 pair ripped down the front next to the zipper.

I got that fixed but since I had to iron on patches to both sides. But now he won't wear them because the material is so stiff.

Really liked your jeans, buying them for 30 years, but not no more. Can't afford new jeans every couple months.
Desired outcome: Would like to know why your jeans turned to crap. They use to be tough, and would fade to a great color, with nice worn look. Guess that's out of the question for now.
Levi Strauss & Co.
-
Rip at corner of pocket on several jeans
Levi's used to be quality jeans and the 550s are the only thing my husband wears. We continually have to purchase 4 or 5 new pair every 6 months. They all rip beside the inner corner of the right pocket, most within a couple months. I was searching for reasons why it happens and stumbled upon this page where there were many other people with the same issue. It's very disappointing. For the cost of the jeans, they should have better quality control.
Levi Strauss & Co.
-
Levis 541 Athletic Taper
Just want to mention that four pairs of these jeans are ripping along the back pockets. Love the fit and feel I have been wearing Levis since my late teens(I am now 52) Please help. Thank you. The jeans were all purchased of the online Levi store. One purchase of two pairs of jeans made on April 26 of 2021 and one purchase of two pairs of jeans made on June 21 of 2021. Order numbers listed in photos below.
Desired outcome: I just would like replacement as I count on these jeans for good looking work attire and I paid good money for them. I provided order numbers in photos below. I would love exact replacements, Thank you
Levi Strauss & Co.
-
Womans Classic jean
I purchased a pair of Size 16 Classic Jeans and the fit was very disappointing. Although I tried them on, it seemed that the fit was ok. But after the purchase and wearing them for just an hour, I realized that the back waist would drop down, so that I felt I had to keep pulling them up. I'm going to donate them because it will drive me crazy to wear them for another day.

I purchased the same style 2 years ago and they fit great! I was so excited to actually own a pair of Levi Jeans!

Just what are the designers thinking? Who are they designing jeans for?
Desired outcome: Refund from Levi Straus. I spent $48.65. I would also like the designers to produce a product that fits, Size 16, with a waist that's smaller than my hips.
Levi Strauss & Co.
-
Levi Jeans Mens 505 550
I just recently purchased 5 pair of levis jeans. 550 and 505's.

the rear pockets have torn on everyone and two have completely torn.

this is ridiculous. i spent several hundreds of dollars on these jeans.

now what?

JCPenneys would not help. that is where i bought all the jeans from.

I have pictures i can send once i get an answer if it is worth it to do it or not.

if someone really cares they will reach out to me . Mike at (330) 727-2204 or my email [email protected]

thank you

ps i won't buy Levi's again
Desired outcome: new jeans
Levi Strauss & Co.
-
505 mens jeans
I have purchased over 12 pair of these jeans for my husband in the last year and almost every pair has torn and frayed on the inside corner of the back pockets within several weeks of original purchase. He has been wearing this brand for decades and never had these problems until the past year. Why has the quality declined so much? He used to wear Levi's for years and now we have to replace them every 2 to 3 months. I would expect them to last so much longer for the price.
Desired outcome: Replace these
Levi Strauss & Co.
-
Levi 505 and 550 relaxed fit men's jeans
I have worn Levi jeans for over 50 years and have never had this problem. The last 4 pairs (2 pair 505 and 2 pair 550) I bought in the past year have all had the same belt loop tear away from the cloth leaving a hole in the cloth. It only happens to the loop on the left side of the leather Levi label. The loop stitching does not come loose, just the loop tears the denim cloth. (Picture included below.)
Desired outcome: I would like a refund or replacement of jeans. If production can be fixed I hope the company would atttempt it.
Levi Strauss & Co.
-
Levi 550
I have worn Levi's my entire life. Over the last two years ever pair purchased has split. I thought it was because they were from Honduras or Amazon. Amazon would not warranty after 30 days. All 3 pairs split after 2-5 of wearing. I then went to Belk and purchased Levi's made in Mexico. They lasted 2x's. I know it is not the size because they are actually a little to large. It is a shame to have such a great company producing such poor quality. Today was my last day owning a pair of Levi's. Time to find jeans made in the USA again!
Levi Strauss & Co.
-
Levis signature bootcut ladies jeans
I purchased 4 pairs of levis bootcut ladies jeans from Walmart and within 6 weeks, all 4 pair had worn out in the crotch/thigh area. 2 pair of those not only wore out in the crotch/thigh area, they ripped out in the back pocket as well as the front belt loops and crotch/thigh area. So, I purchased a couple more pair in a different size and they seem to be holding up a lot better. 4 pair is more than $80 worth of jeans I was forced to just throw away. Unfortunately I do not have pictures as I was very upset and just threw the jeans in the garbage. I will most likely never purchase levis again because I'm not taking a chance on wasting anymore money. I purchased teh smaller sizes because I could only find sizes 2 and 4 in levis at the time.
Desired outcome: I don't expect to be compensated on all 4 pairs but the 2 pairs that were the most excessive in wear and tearing out, I would like to be compensated for, even if at 75% of what they originally cost, which is 21.99 a piece.
Levi Strauss & Co.
-
Woke-ism and lame 507s
I may have purchased my final pair of Levi's.

Bad enough I have about a half dozen pairs of otherwise fine 507 Boot Cut jeans with belt loops that have ripped out, making the unwearable.

But now Levi-Strauss has decided to weaponize their HR Dept to target anyone that doesn't abide by their shameful Woke rules.

Reverse racism is still racism.

How to resolve my complaint to my satisfaction and stand a shot at retaining my life-long patronage:

1. Send me a half dozen 507 Boot Cut jeans, and

2. Publicly rescind your disgusting, anti-freedom Woke HR rules, and

3. Publicly fire the moron who signed-off on those despicable Woke HR rules in the first place.

I'm 61 years old and I live in Texas. I've been wearing Levi's since the 60s, including overseas when deployed with the U.S. Air Force. If Woke with poor quality is the new Levi-Strauss, Levi's won't be part of my future.
Levi Strauss & Co.
-
Trash Company and Woke Fake Leadership
Garbage company giving into the woke mob and treatment of Jennifer was despicable. Best leader the Co. ever had and they pushed her out for having brain and self thinking. Pressured by board members and ceo and tried to pay her off to be woke and give into the mob of idiots. Libtard bay area and disgusting views. Guess they're so big they don't care to lose customers and push out top leaders. Shameful and pathetic company. 🖕
Desired outcome: Chapter 11
Levi Strauss & Co.
-
5 pair 505 jeans. Size 34 x 34
I have 5 pair that all have holes that started at the corners of the pockets. 2 of the 5 pair have actually ripped in straight lines. Pictures will be attached. If there is a way to fix that will work. If not replacement would be great. I have worn this style for 30 years. At this rate I may have to find a new brand. Thank you for at least reviewing this
Desired outcome: Repair or replacement
Levi Strauss & Co.
-
550 Relaxed Fit Levs
I have worn Levi 550s for several years. They always seem to wear out and rip in the crotch after a couple of years. Recently I purchased the 550s, washed them, and wore them one time and that day the crotch ripped after 2-3 hours of wear. I returned the jeans for a new pair. I wore them once, again for only hours. The crotch just ripped out. Whatever changes have been have made the jeans are now practically useless. Levi's were my go to jeans since the1980's and now I am running from them….sad day
Desired outcome: I will be returning the jeans but ideally I would like you to fix your product and bring back the quality you use to have.
Levi Strauss & Co.
-
Boots
My Name is Allen Linson

I purchase a pair of boots 51882409H size 10.5 and on Saturday Feb 5th 2022

the right upper eyelet pull straight through. this was only the third time wearing them sense they were purchased. I have enjoyed the all of my Levi products till NOW. this has left me a little soured to continue buying any Levi products!

I have taken pictures of the boots and where the upper right side eyelet pulled through.

if you wish my email is [email protected]

Thank You for your tie in this matter.

Sincerely

Allen R. Linson
Desired outcome: new boots
This review was chosen algorithmically as the most valued customer feedback.
First of all, let me say, I typically do not do things like this and complain about a product, but I have to say I grew up on Levis, (56 years), my father and grandfather would wear nothing but Levis. My husband would wear nothing but Levis. We will be changing to another brand. The quality of your product has been going down for some time, but I finally...
Read full review of Levi Strauss & Co.
Levi Strauss & Co.
-
Levi 505 blue jeans
I purchased 2 pairs of the 505 Regular blue jeans on 12/30/21. I tried them on in the store and they fit me perfectly. I wore them today when I had to make a short trip to my friends house. After a few minutes of driving I noticed a pressure point on my lower back at my belt line. When I got back home I looked at the area of concern and where the pants get overlapped and sewn the area is probably about 3/8" thick and very stiff. I will be returning them to Kohls where I purchased them. I have bought your blue jeans for as long as I can remember maybe 30 years or more.

Best Regards,
Mike
Desired outcome: I only wanted to give this feedback as a way that you may improve your clothing.ng.
Levi Strauss & Co.
-
505 blue jeans
Hello - about 4 months ago I bought a pair of 505 jeans for work. I haven't bought your jeans in years for cost reasons. I usually wear Kirkland (Costco) jeans for work. But they tend to wear out and tear within a few months. So I thought I'd buy a pair of Levi's. I remembered them to be durable and comfortable. Which is why I was surprised that it tore right below the zipper when I vent down to pick up a box at work. Luckily there was no one there at the moment and I was spared the embarrassment.

Your quality has somewhat diminished from what I remembered. My Levi's lasted years! Suffice it to say that I was very disappointed considering they're three times the cost of Kirkland jeans.

Please improve the quality of your product. It's an American icon known throughout the world.

Thank you for your time.

Eldon Manuel
[email protected]
Levi Strauss & Co.
-
5 pair of the 501 button fly jeans have had the crouch rip
Hi I had bought 5 pai of the button fly jeans from you last summer and 3 of them had the crouch rip out on to a hole o I was told to take to kohls and return them so I did. Then a few months later two more of the did the same thing to me and now I have one pair getting ready to do it again. So iam down to one pair of jeans out of 5 pair left. Iam disabled and o disability so I can't afford to go buy another 5 pair of jeans. So sad I love levi jeans until now. I hope you guys can make this right for me some how. The first five pair I bought was from you online so you should have all the proof of the purchase. Right now iam down to one pair out of the five and this pair it about to get the hole in the same place as the other ones. Can't upload all the pics says the file is to large. But believe me have pictures of all the jeans if you want them.
Desired outcome: Replace them I hope.
Levi Strauss & Co.
-
Levi denims
I bought 4 pairs of Levi denims when visiting Las Vegas December 2019.(from New Zealand). 3 of the denims have torn in the crotch area (2x314 (straight) & 1 x 711(skinny) ). The 4th denim (315 bootleg) has a long stretch mark, like bubbles on the front leg. I paid so much for them and now I am stuck with them. They are not the quality I expected. I don't know if I can get them replace in New Zealand
Desired outcome: Get them replaced in New Zealand
We are here to help
16 years' experience in successful complaint resolution
Each complaint is handled individually by highly qualified experts
Honest and unbiased reviews
Last but not least, all our services are absolutely free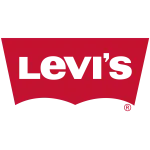 Levi Strauss & Co. contacts