Levi Strauss & Co. complaints
252
Levi Strauss & Co.
-
Levis takkie
Good day

Trust you are well.

I am sending this email just to advise how disappointing it is after experiencing my levis takkie sole being tattered and torn after wearing for 2 times... The takkie is still new... As seen in the pic and the sole underneath... Is there any thing that can be done to assist me. Humble request as I haven't had joy in using it...

Regards

B Khan

Email [email protected]

0846142720
Desired outcome: I would like another pair please
Levi Strauss & Co.
-
signature s51 stait stretch jeans
purchased 4 pair of s51 straits at walmart 2 on mothers day weekend , and 2 pair on or around april 10 . after normal wear (walking / sitting ) worn twice each and two washes per wash instructions for the recent purchase , they are coming apart at the seams of back pockets and the seams below the zipper , the two pairs from april purchase ? same fate unfortunately . sadly i do not have a receipt , just letting you know this is happening , im including some numbers from inside tags in hopes to help you identify the problem source . please reply e mail or phone , love to hear your feedback thanks . po-4100506109. cw-2121 , 3249 , po-4100517533. cw-3321 , 3249 . po-4100469721. , cw-2420 , 3937 , po-4100466397 . cw- 1120 , 3937. let me know if you want photos . p.s i have worn Levis 501 blues all of my life , this breaks my heart , sorry but i love my Levis.
Desired outcome: replacement jeans would be great ! but also in a perfect world i would have my receipt ,so ....not expecting much here
Levi Strauss & Co.
-
Levi Strauss and company does not make a quality product like they used too!
I bought two pairs of these jeans less than two months ago they just did not wear well at all. The pictures say it all if I can send them to you understand that begin to fall apart after being washed. They were not hundred percent cotton as I was told. Whatever the fabric was it was not real cotton or it was a GMO cotton which means it had shorter threads that unraveled or came apart when washed.

I think I deserve two pairs of replacement hundred percent cotton written and I guarantee they say it's for two years. Which I doubt they're gonna stand behind they always find a reason not to honor anything. Like a politician they say one thing and they do some thing else! I Payed Cash Not Credit. My Friend used His Card To Complete. Translation. I Gave Him The Cash!

Sincerely

James Nissim

114040 Louetta Road Apt.406

Houston, Tx. 77070
Desired outcome: I think I deserve to 100% cotton khaki colored jeans as high had ordered but received something other than 100% cotton!
Levi Strauss & Co.
-
Women's jeans, mid-rise, straight leg.
I actually bought these jeans a couple of years ago. After 2 washes (in cold water and with no other items) and line dried, the puckering and pouching of the material was astounding. It occurred on the hip area, at the back of thigh, behind the knee and even down at ankle level. The look awful! Unfortunately I could not return them as I had discarded the receipt, thinking I would not need it.

The material is too stretchy, all that polyester and lycra and elastane, and there is only a moderate amount of actual cotton. I an thinking this active-wear type material may be the cause. Whatever happened to more rigid jeans?

Anyway, I am now very hesitant to buy Levis ever again.
Desired outcome: I would like a response, and some information as to whether Levi jeans will ever be made in a more authentic denim, and not that stretchy stuff.
Levi Strauss & Co.
-
Signature levi's
I recently purchased four pairs of Levi's from Walmart about to months ago. I wear them for work about 3 days a week. Will last night I vent over and they tripped where my thigh was. I was like OK one pair down three to go. Well tonight my second pair ripped! But this time strait up my butt. I had to leave work. Please try making them material holding them

Together stronger!
Desired outcome: I would like at least One new pair of jeans please!! I'm a single mom and can't go buying 22 dollar jeans all the time!
Levi Strauss & Co.
-
Wow they fall apart fast
I've purchased several from both Khols and Amazon and they fall apart in less than a month. I've even gone as far as getting them stitched up to see if it was just bad luck. Nope. they just suck.

Split seams. Less than 1 month

Holes in pockets within 2 weeks.

And no, I do not have hard water. All my other clothes are just fine.

I actually didn't even think to try this complaint form. I just left reviews on Amazon. They did replace 1, but it fell apart as well.

Khols was the same they replaced 1 pair, but the second fell apart as well.

Carhartt's doesn't fall apart.
Desired outcome: please send 2 replacements that don't fall apart within a month.Relaxed fit 34X32 please.
Levi Strauss & Co.
-
Two pairs of levi's 505 jeans
I have 2 pairs of 505s that ripped at the back pockets within a very short time. This has happened to other pairs in the past but never as fast or as bad as these two. They were $59 plus tax each. I'd like to get replacements. I bought $500 worth of Levi's on that day and $120 worth of it was turned to garbage almost instantly. I think Indeserve free replacements and hopefully ones that won't do the same thing. Thank you
Desired outcome: Two new pairs of 505 size 32 waist 30 length that won't rip after one or two times wearing them would be nice.
Levi Strauss & Co.
-
quality complaint
i have bought 6 pairs of levis 505 32x38becauise all my other jeans are ripping bely loops of or mostly the left back pocket is ripping away from the jean i tokk 3 pics of them you can see whats happening. levi used to be the best jeans made hands down im really disappointed in the quality. Please help me with our problem i have been wearing levis since i was 10 years old im 60 now and need them more then ever! im going to try to find my last reciepts for the jeans o got , i hope theres something you can do to save levis for many generations ahead. iIt will be a sad day if you ever get to cheap to make a great pair of jeans like you used to. If your new jeans are WALMART QUAULITYI FEEL FOR ALL THE PEOPLE WHO LOVE LEVIS. THAT MEANS LEVIS WILL DIE , THATS A SAD DAY. CAN YOU PLEASE SEND ME QUAILTY JEANS OR A REFUND .

THANK YOU

Douglas Schlaufman

[email protected]
Desired outcome: here are my reciepts amazon order numberr #114-4154215-9760236Print this page for your records.Print this page for your records.levis Order #: 137787491 | Order date: Apr 24, 2022
Levi Strauss & Co.
-
Bad product quality
It's only been a little over a year since I have been using my Levi's 311 shaping skinny (Mid-rise) denim and it ripped near the crotch area. I have been a loyal Levi's customer for ages and this is something that you do not expect from a brand like this. Since it's in the crotch area, I can't even pull it off as a ripped pair. I really adored this fit but this is just ridiculous!
Desired outcome: It would be great if I could receive a replacement.
Levi Strauss & Co.
-
Levi Strauss Signature Gold jeans.
I purchased 3 pair of Signature Levi Strauss Gold "Regular" jeans 3 months ago-size 34x32 from Meijer . All 3 pairs have ripped in the exact same spot- the right rear pocket. I no longer have the receipt. I've been a Levi's customer for over 50 years and was so upset after spending to $65 only to have all 3 pairs have torn do badly I cannot even wear them.
Desired outcome: I'm hoping Levi Strauss will do the right thing. & send me 3 new pair of jeans.
Levi Strauss & Co.
-
Belt loops
The belt loops on my new Levi's 550 jeans ripped out of the back of the pants within 3 weeks of wearing the jeans. This has been happening on my Levi's for several years now and I am extra careful to not tug on my belt,, etc. this doesn't happen with any other pants I own, just Levi's. So I don't buy them anymore… but my wife gave me a pair for my birthday. This happened on every pair of Levi's I've owned I. The past decade or more.
Desired outcome: Fix the obvious design flaw
Levi Strauss & Co.
-
Levis jeans crap
To Levi Strauss & Co.

I have purchased you LEVI JEANS in the past.

You have disgraced America with your contempt of life and insolent disregard for the life of humans.

I now have complete contempt and disregard for your LEVI JEANS brand and would never identify with you murders by wearing your LEVI JEANS. Well, if I am shoveling shit for dogs and horses or repairing a shit leak in a sewer sure, wear the SHIT LEVI JEANS for shit jobs, then burn the crap.
Desired outcome: GO TO HELL
Levi Strauss & Co.
-
505 style sizes are completely different
505 32 x 30.

Bought 2 pair. Tried on one pair and they were perfect so I grabbed another pair to compliment the other. I came home washed both pair and wore a pair out to dinner no problem. The next day I tried on the other pair I just grabbed and put them on, and they were 28 inches not 30. It's not the fault of the department store. This is clearly a quality issue. Levi's are the only jeans I choose to wear, based off of comfort. I can't wear the the short ones.
Desired outcome: Send me another pair of 32x30
Levi Strauss & Co.
-
levi jeans, 505
Hi, thanks for having this to reach out to you.

I have 6 pairs of 505's that are in great shape, only months old that seem to have a defect. they all have ripped prematurely at the rear pocket. I've been wearing levi 505 for decades and have never had this issue, even when completely worn out.

size w34 L32

I'd be happy to send photos

I'd love to continue to buy these jeans, but there are expensive and if they can't stand up to bending over than I may have to choose something else. Would love to hear that you have solved this problem.

thanks much,

Andy T
Desired outcome: I'd like some new and improved jeans to replace my defective one.
Levi Strauss & Co.
-
502 Denim
In the last year and a half I have gone through 5 jeans. I bought 3 the first round and the lasted about 3 months before starting to rip. All of them start on the right pockets upper left corner.

My wife repaired them but as soon as you repair it just rips again.

Bought 2 new ones in November last year and they ripped within 2 week.

One in the crotch and the other again on the back pocket.

Is this the production fault or material issue?

Also why was the 527 range stopped?
Levi Strauss & Co.
-
Levis Signature Series S51 Straight
Good Morning!

I have been purchasing Levis brand jeans for over 50 years now,,,not wanting to admit I'm older than that,lol.

*My complaint is that in about the last four years or so, I noticed that the "leg seams" on the "inner right hand side" and then the "outer left hand side" are twisted clockwise and want to always go over the toes instead of staying straight and parallel to the sides of my legs! This is extremely annoying as the more you are walking the more they want to twist forward over top the shoe!
Desired outcome: This is obviously a design flaw while being sewed at the factory(s)Simply get the factory manager to set the cutting process so when they are sewing the seams they stay straight down the whole leg of the pants!
Levi Strauss & Co.
-
505 Jeans
About a year ago I purchased a pair of 505s (34-30) at the J C Penney's in Prescott, Arizona. My previous older pair had eventually ripped at the corner of one of the back pockets. Now this "new" pair did the same thing a couple of months ago. I tried patching it but it just ripped again. Given that I have had two pair rip in the same place I feel this is a design flaw. And some cursory research on the internet has revealed than many other consumers have had the same problem. I have worn Levi brand jeans for over 60 years so this is disappointing. I am likely to buy Wranglers in the future.
Desired outcome: Given that these jeans are perhaps a year old I am not expecting much. I just want to let Levi Strauss know they need to fix this problem if they want to continue to exist.
Levi Strauss & Co.
-
mile high super skinny jeans
I've purchased mile high super skinny jeans from Macy's but had to return it because I found the front pockets so tiny. An inch deep, can't put a full hand in the front pocket. Why why why?!?! Can't even keep my chapstick in the front pocket without it falling out. I had the same issue with another jeans I bought over a year ago and I can't remember what it was - being 501 or 311. Still the front pockets being very shallow. I gave that jeans away. Please make the front pockets deeper. Are you guys too cheap to make them or what!?!
Desired outcome: Make the front pockets deeper
Levi Strauss & Co.
-
Jeans
I had bought a new pair for myself and my wife, mine the belt loop broke after 2 or3 times of use, my wife's pair, zipper failed almost immediately. I was able to return and get them replaced, hers are still working, used mine, maybe 10 times, belt loop failure again. When these were made in usa, I could wear them till they fell apart. Don't buy levi products! Pure trash, no more quality as years past.
Desired outcome: Replace, or send 39.99
Levi Strauss & Co.
-
Levi's 531 slim and levi's 501
The last two pairs of jean's I've purchased have had very poor quality control in the sizes. The last 501 pair, same waist and leg size, as my previous pair, were too long in the legs. More recently, the 531 pair that is the same length and waist had a much smaller waist size. This is very unacceptable as my size's are very specific. I will discontinue using this brand of jeans in the future.
Desired outcome: Fix your QC
We are here to help
16 years' experience in successful complaint resolution
Each complaint is handled individually by highly qualified experts
Honest and unbiased reviews
Last but not least, all our services are absolutely free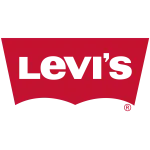 Levi Strauss & Co. contacts