Abercrombie & Fitch Stores complaints
56
This review was chosen algorithmically as the most valued customer feedback.
Online - Abercrombie has acknowledged receipt of my returned goods to their UK Hub on the 25 September 2021. I am due a refund of £1000! After weeks of phoning and emailing, I keep getting the same response - 'your package is stuck in our hub'. I have waited weeks for a refund and I have no further information other than it being stuck in their hub. The...
Read full review
Abercrombie & Fitch Stores
-
Skirt for vacation
Order number 204419317703. I bought an expensive outfit to take away with me. I purchased on 8/7/21. One piece was not in stock. Clerk check and item was available elsewhere and so I paid to have expedited for my trip. Now, the tracking number says it won't be delivered until the day after i've left from my trip. I've call three times for them to get in touch with carrier and no one is helping me. They work from home and can't transfer me to a mgr. I'm still waiting but the longer I wait, the less time to get next day delivery. They don't really give any good customer service. They don't care. Expensive items without regard for their customers.
Abercrombie & Fitch Stores
-
Unauthorised payment from credit card
See email that was sent to customers service below:

I am a resident in the UAE and have used your website on numerous occasions. I placed an order on Friday 2nd July for 1, 963 AED (as shown in the screenshots below) and unfortunately have been charged 1, 963 USD which is a difference of 1, 428 USD. I immediately contacted the customer service team by phone and email to query the payment and explained that if the dhms price was not correct and the amount would not be honoured then I did not want the goods shipping to me. I subsequently spoke to numerous people on a daily basis, attempting to confirm the status of my order and they assured me that the payments team would be in touch via email.

You can see from the pictures attached that the items were clearly stated as AED and shown as sale items as the figure was in red and the original price was crossed out.

I finally received a response from the team on Friday 9th July which stated that the payment was USD and if I was unhappy then I could return my items at my own cost. As you can see from the pictures, it is very clearly not USD and I am shocked to have received this email and have received no acknowledgment from the customer service team or the payments section that the fault lies with the Abercrombie website and as a result I am going to be subsequently out of pocket to return the items and pay the import fees from the UAE which amounts to over £200. Throughout this transaction, I am in no way at fault and have purely taken the amount stated on the Abercrombie website at face value as the amount I was due to pay. I have never authorised 7, 400 AED to be taken out of my bank account.

I do not have the funds to continue with this transaction however I find myself massively out of pocket and feel extremely dissatisfied with the lack of service that I have received including not one single apology from any of the numerous staff that I have spoken to.

I am contacting you in desperation as I really do not know where to go from here. I am not in a position to pay for the goods as you have charged and completely resent having to pay import duty on the goods value of 1, 963 USD instead of 1, 963 AED which is a significant difference as it is charged as a percentage of the goods value. I am also astonished that your team would tell me that I would have to cover my own shipping costs to send the items back.

I would like a refund of the amount over 1, 963 AED and would like you to provide a new invoice so that I can provide this to UAE import department to get the import fees recalculated.

I would appreciate a reply to this email within 48 hours before I look into raising an official complaint with the better business bureau.

Regards,
Jessica
Desired outcome: Refund of amount over 1,963 AED and reimbursement of import taxes
Abercrombie & Fitch Stores
-
Online order
I was trying to order two items online. I went to my cart to check out and luckily I noticed that the calculation was wrong! I really can't understand this. Please look at the attach image. The first item was $25.92 and the second one $48.48 they added it up to 84.40 instead of $74.40 (I had a coupon for $10, but this had nothing to do with the calculation). I had a live chat with a representative that had no explanation and didn't want to have anyone call me to explain. The best she could say was "I will fix it for you" I just think that people have to be aware of this and be careful. This is wrong! They gave me a coupon, but tried to charged me extra $10. I sent an email, but no one called to apologize or to give any explanation.
This review was chosen algorithmically as the most valued customer feedback.
Order placed on 7/13 total amount $584.30 was lost in transit and when contacted the company I was sent an email on 8/15/2020 that stated the lost package shows delivered and once given to the shipping company from our distribution center we are no longer responsible for packages lost or stolen from your property. If I believe the package was taken to...
Read full review
Abercrombie & Fitch Stores
-
online order/delivery help
The Get it by Christmas option would not work so would only apply free shipping by 12/27, after Christmas. So chose pick up option for Mon 12/23 so took it even though is a pain. And then on completion of order it says it will be ready by 12/24 for pick up. And now there is no one available for Customer Service on Chat or Phone for over 10 mins even though they are supposed to open til 9pm PST and its 7pm PST. If your site doesn't work or is screwed up at least have customer service backup! So frustrating this time of year.

And now I finally get someone and because I used Paypal as a payment option they can't do anything on the order. The payment method rules their ability to provide customer service, I've never heard of such a thing but DO NOT USE PAYPAL WITH THEM. Or else be screwed.
Abercrombie & Fitch Stores
-
pink hoodie
I just bought this pink hoodie on 31st August 2019 from New York store. It's been a single day and now this hoodie is shredding it's woollen dust all over on my floor. I mean i spent 60$ for this ?. I didn't knew that the products of Abercrombie & Fitch are like this. Like literally just a single day guys ? And this hoodie is shredding its dust all over my T-shirt and my floor ...
Abercrombie & Fitch Stores
-
disgusting customer service!!!
Disgusting customer service! I placed my first online order and sure as hell the last one with this company. Their courier company (Landmark) SUCKSSS! They didn't show up to my door to deliver the package, nor even made an attempt to deliver and left no notes to pick up from their location. I called company four times within a week of interval to follow up on my refund which they never did. Their customer service representatives were going in circle every time i call. and i have to end my call with their words that "madame you will be receiving refund within three business days" Which is totally BS! This people neither deliver any of my package nor refund my money back even after placing an order of more than a month now. I am still chasing them for my own freaking money. DO NOT SHOP WITH THIS PEOPLE. They are fraud and charge your credit cards and deliver nothing to you.
This review was chosen algorithmically as the most valued customer feedback.
This company will not cancel your order and will process regardless of my actions to cancel. Then it is your responsibility to return for refund. Called customer service to dispute and was told by the agent that she couldn't help me and there was no one else to speak to. Managers do not handle customer phone disputes. The agent, Kiwah, sarcastically...
Read full review
Abercrombie & Fitch Stores
-
terrible
If you need clothes that look expensive and cool, then Abercrombie & Fitch is not the right place for shopping. You're better off shopping at a thrift shop, at least you know what to expect from them.
I didn't think that this website has such a terrible clothing, what a shame. I will never order anything from them again, it's a waste of money. My daughter obviously deserves better clothes than those that they sell.
Abercrombie & Fitch Stores
-
Dirty shirt
I used to love Abercrombie & Fitch and bought a lot from them, but that was in the past.
My last order arrived in a terrible condition, shirt was dirty and there was a big nasty stain on it. I took a photo and contacted Abercrombie & Fitch. I was expecting them to help me, but they only said that they were sorry that I had such an unpleasant experience!
I asked for a refund and received the same message, which was obviously just an automated reply. That clearly showed that they simply didn't care!
I was not able to get a refund or replacement. I will not buy from them again!
Abercrombie & Fitch Stores
-
Avoid at all costs!
Ordered a hoodie from Abercrombie & Fitch website. I never actually bought anything from this company because everything they sell is way to expensive.
The hoodie I've ordered was on sale.
When I paid for it I saw that they charged the full price. I contacted Abercrombie & Fitch customer service right away and said that there was some kind of mistake. Their rep said that it wasn't a mistake, the point was that they did not update their site and that's why it still showed "on sale". They refused to refund me even thought the whole thing was their fault! Avoid at all costs!
Abercrombie & Fitch Stores
-
Totally unprofessional!
They cancelled my order and I don't know why! They never explained anything just cancelled it and that's all! I really wanted everything I ordered and was so excited about my purchase. They gave my money back and that's great, but I'm totally disappointed. Asked them many times what was the reason but they never replied and never explained why! In my opinion this company is super unprofessional! Abercrombie & Fitch is the number one disappointment of the year!
Abercrombie & Fitch Stores
-
Quality is super cheap.
If you want to waste your money then you can do it here! Abercrombie is totally ridiculous website! Their products are super expensive but quality is way off. Everything they sell looks very poor and too simple, and the worst part is that they use the cheapest materials and that is not visible on the photos. Yes, photos on their website look nice and it seems like quality is great too, but believe me, it's not! It's like they sell cheap replicas of what you see on the site. Never will buy again at Abercrombie.com!
Abercrombie & Fitch Stores
-
Very bad quality
If you are looking for great quality clothing then Abercrombie is not for you. I thought it was a reputable company and their website looked very professional, so I ordered some items from them. I was very disappointed with the quality. That was my first experience with Abercrombie and I will definitely not order anything from them again. There are not so many bad reviews about this website, so I guess I just was not so lucky. But I don't want to waste my money on garbage quality clothing.
Abercrombie & Fitch Stores
-
These thieves stole my money!
I was travelling in USA and brought some clothes from Abercrombie store. Only later I realized that everything I bought is much cheaper on their website, so I returned everything to the store and made an online order. Since I heard nothing from them I went online and checked my account and found out that it was empty. I couldn't find anything on my account, so I called and emailed Abercrombie customer service. I was told that they thought I was a reseller so they cancelled my order. They actually cancelled my order but charged my credit card! I was so mad! What kind of company runs business like that? These thieves stole my money but they won't get away with this!
This review was chosen algorithmically as the most valued customer feedback.
As a working associate at Abercrombie kids, they always hire new people. Why you may ask?Because their management is horrible. I am a full time high school student, my day starts at 7:20 AM till 3:00 PM. I cannot work during school days as I have no transportation to and from my job. During the weekends, I can. During orientation, the first day they get you...
Read full review
The complaint has been investigated and resolved to the customer's satisfaction.
Abercrombie & Fitch Stores
-
Rudeness and Bad Attitudes
I shopped in Abercrombie Fitch in Paragon Outlet in Jan.18 There were less people because it was not a weekend. I picked a jacket and waited outside of a fitting room for about 10 min. and nobody came to open the door for me. I saw one employee standing far away. So, I waved to him. He came and opened the door. Instead of letting me in, he let in another customer who stood outside of another fitting room and came 2 min. before he came. I asked him why he did it. He said that customer came first. I explained to him that I was there first. He shoot his shoulder and said nothing. I noticed there was no sign for a line. So, I asked him where the sign for the line. His answer was: it is not my problem. it is the stores. I couldn't believe what I heard. I complained to his manager and confront him with what he said. He denied! His manager told me it was AF's policy not to give employee's last name. So, I only got his first name: Winson I don't know if my complain on this website will help AF to improve their employees' service quality, but it is sad to see that a a good brand is lack of a good service and a good employee training.
Resolved
The complaint has been investigated and resolved to the customer's satisfaction.
The complaint has been investigated and resolved to the customer's satisfaction.
This review was chosen algorithmically as the most valued customer feedback.
On 11.11.2012 I ordered 4 items from A&F kids. I then sent 1 back for refund ($39.50) and 2 to exchange for larger size. They sent me back the 2 with correct size in 1 package, and mistakenly sent a 3rd item ($39.50) back in another package. The values of these 3 items were inaccurately declared to be $440 each. This caused duties and taxes to be incurred...
Read full review
The complaint has been investigated and resolved to the customer's satisfaction.
Abercrombie & Fitch Stores
-
Fake goods? Poor delivery and customer service
I purchased a sweater and a polo shirt from this site, both as Christmas gifts which following the delivery guidelines on the site of 7-10 days, I believed would be here in time for Christmas. When they weren't, we gave them the benefit of the doubt in that shipping was delayed due to such high volumes around the one of year. We emailed numerous times are we mistakingly did not create an account meaning we are unable to track the order. The reply was in very poor English - to the extent that it barely made sense and told us it had 'been shipped'. Ten days after this email, and 3 days after Christmas it still hadn't arrived so we asked for the delivery link. It had just been picked up that day. Not only were we lied to, we couldn't cancel our order and are anticipating fake goods. Very unhappy and would not recommend this site. Stupidly, we were drawn in by the cheaper prices thinking they were being sold at wholesale prices - do not be fooled as others too have mentioned. If it is too good to be true, it probably isn't.
Resolved
The complaint has been investigated and resolved to the customer's satisfaction.
We are here to help
16 years' experience in successful complaint resolution
Each complaint is handled individually by highly qualified experts
Honest and unbiased reviews
Last but not least, all our services are absolutely free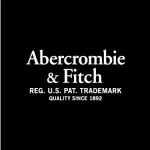 Abercrombie & Fitch Stores contacts