LensCrafters complaints
327
LensCrafters
-
Prescription glasses
Order nos : 4453504823678, 4625156968946, 4624875912422. Placed on the 26th March, 21st April and 22nd April.

Firstly there was a delay in delivering the product vs the committed timeline while placing the order.

Secondly I received defective products and hence had to return and even the replacement order was defective. Order no : 4624875912422 was a used pair of glasses with the frame being too large and falls off.

There's zero ownership taken by the customer service agent or supervisors. They dont have any empathy towards someone without glasses for more than a month

Even when the customer provides a clear prescriotion while placing an order, they still reach out after 4 days to ask for the presctiotion again due to some issues in their portal... and then this date of reverification is considered as the new date
Desired outcome: Provide the right service as promised and total discounts for the products i placed
LensCrafters
-
Coasta Sunglasses
I came into the Foley, Alabama located on March 19,2022 for an eye exam and purchased 3- pair of glasses. 1 - daughter. 1- prescription eyeglasses and 1- prescription sunglasses for myself. Today is April 14, 2022 without the Sunglasses. I have been as nice as possibe; however, today was the final straw. I have been given the run around for too long. At first, I was told there was a breakage in the Lab. Next, the lens were ordered. Now, the promise day is April 18!

Customer Service at its worst! No one is honest nor on the same page. I do not believe the glasses are being processed. I feel that my money was taken as an earned profit for the day - over $1,500.00. I have reached out to CSR on numerous occassions - he/she has no clue and can not give up dates. I contacted the actual store in Foley, Alabama. Nothing there. Today, I asked to speak with the Regional Manager- I was lied to about not having any info on the person.

LensCrafters should NOT have sold the glasses without checking to see if the lens were in stock 7-10 business days was agreed upon. The first failure of the Assistant Manager Chad. Next, I should have recieved updates - lack of communication. Most IMPORTANTLY, those glasses should have taken top priority to have them created and shipped - asap. EACH WEEK I am given another week extension. I am extremely disappointed in YOUR SERVICE!

I drove 2 hours to have the eye exam and order glasses. I understand NOW why we should SHOP LOCAL.

This afternoon, I have called back to request a FULL REFUND. As far as I am concerned,LensCrafters can eat the charges for the special lens.

What a dishonest company you have on your hands especially, when descent insurance was used and was paid in full on initial visit.

Get your act together! As far as I am concerned, I will be telling all family, friends, and co-workers about LensCrafters in Foley, Alabama's failture to meet customer.
Desired outcome: Wanted the sunglasses as promised on APRIL 12th!!!
LensCrafters
-
Error by your employee and no compensation towards my purchase.
I went to Lenscrafters @ 520 W. SR 436, Altamonte Springs, FL on 2/26/22. Was told that I did not have an appointment so I could not receive services that day. So I was given an appointment for the following week (3/5). On 3/5 I arrived for my appt and was told that they could not see an appointment so the rescheduled me for another appt on 3/12.

After 3 attempts to get served, finally on 3/12/22 I had an eye exam ($39) and ordered lenses ($250.68) To be fitted to my frame (previously purchased at Lenscrafters). On 3/18/22 I received a call to p/u my new glasses.I went to p/u them on 3/20.

Lenscrafters in error provided sunglasses instead of regular lenses. When I stated that I had ordered regular lenses they told me I had to pay an extra $86.65 if I wanted my original ordered lenses. I then asked the sales person, why I had to pay extra for a mistake they made and why wasn't I charged this when I placed my original order? After arguing this fact, the gave me a discount and I ended up paying an additional charge of $43.67.

While the new lenses were to be ordered I had to wear the sunglasses to work. I am employed at a financial institution that immediately told me I could not use sunglasses for work. I then had to leave work early to go to Lenscrafters to inform that I was not able to wear the sunglasses for work but would like to purchase another frame so that I could keep the sunglasses for driving purposes.

The representative responded "absolutely not" because they were going to scrap them. I tried reasoning with the sales rep and stated that it was their mistake in the first place to order tinted lenses and I had paid the extra amount they wanted to get the original glasses. Why would there be an issue with me purchasing another frame and keep the tinted lenses? No options were provided by your representatives.

The rep took the tinted lenses out of the frame and put my old lenses in until the new lenses arrive.

Horrible customer service and no reasonable understanding. Not a great experience.

Don't understand why I could not purchase another frame for the tinted lenses. Never gave another option to satisfy their error... on the contrary made me feel like it was my fault for their mistake and required extra funds to make their sale.

I will truly appreciate a call from a manager to resolve this issue.

Email: [email protected]
Desired outcome: Requested Resolution: Provide the tinted lenses and allow me to buy a frame to ensure use of Sunglasses.Take ownership of your mistake and provide Lenscrafters' exceptional customer service.
LensCrafters
-
Not receiving trial contacts
I took my daughter in on Feb 14 for her eye exam, they did not have one of the trial contacts that she needed, they told her she would have to wait two weeks. today, it has now been a month, I have called twice, and first I was told they would be in, in a few days, that didn't happen, so I called again last Sunday, the associate said they should be in for sure that next week, and still nothing, I keep trying to call the store for an update, but no one will answer the phone, I need them to reverse the charge on the eye exam, so I can take her another Dr. she is having headaches and needs her contacts now.
Desired outcome: I would like the eye exam charge to be reversed so I can take her to another Dr.
LensCrafters
-
Incorrect order
I received an eye exam from a visiting doctor at TruVision Eye Care. I kept explaining that the lenses she was using was not making my eyesight better, but she kept on. I checked out with Lenscrafters and waited for the glasses to come in. I was told that I could have another check once the "regular" doctor got back from Hawaii. Once they came in, the associate that assisted me did not adjust my glasses, but I wore them anyway.

I went back into the Macy's location and met with the manager Valerie. She told me that she would adjust my glasses and to try them out for a little while. She said she would contact Dr. Kim once she came back to work after her time off then would let me know. A little time went by as I was waiting for her to contact me. She didn't so I had to contact them. Valerie apologized for not getting back with me and said she was sorry they "had dropped the ball". She asked me how the glasses worked with them being adjusted and I explained that the bifocal was still not strong enough. She said she would "see" about the doctor redoing the exam and would get back with me.

More time went by, and she still hadn't called me, so I called her again. I was again told that I should come in and see about the glasses being adjusted again. I went in and she convinced me that the glasses that I purchased were small and I should get a "bigger lens". I purchased bigger lenses and when I went to pick them up, she said she didn't think that the eye doctor would do the eye exam, but she would see what she could do. She said she would be going on Maternity leave but to "try the new glasses" to see if they were better. They weren't! Again, the bifocal is not the same strength as my reading glasses.

I ended up calling the customer service since the end of Dec 2021 and each time they said they closed the case saying a manager contacted me. This is incorrect! I got frustrated and used ONE profane word with an associate and tried to apologize when she hung up on me. She immediately told customer service that I was being "verbally abusive" and so I was banned! They took my insurance money and now refuse to give it back since they will no longer have a relationship with me. Nor will they take back the glasses!
Desired outcome: My money back now. At first, all I wanted was another eye exam to make my bifocal better but now it is the money for the warranties and for the actual glasses that I am not able to use!
LensCrafters
-
Eyeglasses from Lenscrafters.
2019 and 2020 optometrist got my prescription wrong when he changed it, 2 years with glasses I couldn't use. 2021 told optometrist I wanted my old prescription back, he agreed. I ordered glasses made with glass, cost me 60 dollars extra, I was satisfied with them. I told them I wanted to watch TV with them. Manager told me I waited to long to replace glasses from 2019. Took my glasses from 2020 which polycarbonate lenses, gave to another manager and went to pick them up and they were made of glass. This was new manager to new my situation and told me I had to except them, I disagreed. I didn't pay 60 dollars and didn't ask to have them made with glass. To many managers making decisions rather then asking what I wanted. Posting on facebook and twitter if not resolved. I have been with Pearl vision many years, never a problem. The only reason I chose Lenscrafters was location. Done here.
Desired outcome: Glasses from 2030 lenses replaced with polycarbonate lenses.
This review was chosen algorithmically as the most valued customer feedback.
Drove 20 minutes to the LC's, and as I entered the store I said 'excuse me, OK to take a look at your inventory?" Andrea (Rocky Hill, CT), stood up from her computer walked over to me and said she was on the computer. Didn't greet me, not a 'hello/good morning" just "I was on the computer". I asked if I could take a look at the inventory of glasses and she...
Read full review
LensCrafters
-
Coralville Store representative miss behavior!
I bought to pair of sunglasses and ask for transition lance without power because I am wearing contact lance. First day rep told me we have transition glasses for you and I odder one sunglass for transition and one I took because I was told that transition lance. I used one week and That was not transition lance.

Today I went to store around 11,00 AM and there was one sells Girl and I asked her to change the glasses and and send for transition lance. She said it will be very expansive and you can't afford it. Then there was argument and I called manager and he was taking her side and said I will call security. I said call them.

If this manager and this sells girl will be in Coralville store LensCrafters start loosing customer.

I would like to se action against them.
Desired outcome: I order with glasses with other representative and come back.
LensCrafters
-
Trying to get service for my mask exemption.
My name is S.
Phone number is 250 801 2167
Email is [email protected]
On Jan 8/22 while I was on hold dealing with my credit card issue (my CC didn't go through with my optometrists fee and since I get points, which is free money to me, I wanted to make sure my transaction for my gkasses went through ok) after coming out of my optometrist next door to the lenscrafters, a red haired man approached me as I was browsing and asked if I needed help. I told him I was just waiting to deal with my card but was looking for glasses. He then told me I have to put a mask on. I said to him I have a mask exemption. He carried on to let me know that nobody is allowed in the store if they can't wear mask. I told him as a business they have to honor made exemptions and that they have towork around them in some way. I asked him what other means he has to serve customers to work around exemptions. He said I can wear a shield. I told him due to Ptsd and severe trauma i cannot wear one of those either, that I have a legit exemption and have a drs note. I asked him if he needed me to show it and he said no. A salt and pepper haired guy wearing black framed glasses (James) then came up to me reiterating that I have to wear a mask. I then told him that the young man told me that already and that as a business you have to honor mask exemptions and have to work around them. He then said he can make me an appointment for after hours and I said ok, but why couldn't he tell me that? He said because nobody wants to accept after hours appointments. I told him I would because my optometrist is right here (I just completed my appointment) and I am in need of glasses as mine are in really bad shape that it's been 5 yrs. James then grabbed a lined white sheet of paper and asked me to write my name and number down and they would figure out an appointment and contact me. I said thank you and went back to my optometrist office and told the ladies there that I can't go get my glasses yet because of my mask exemption. I told them I was hoping to have a one stop shop for everything at once because I really need new glasses. I sat in my Dr wait area chair as I was still on hold with bank. As I sat there I noticed both J. and B. were in the back glassed window office talking and laughing and it seemed like during this time they should have been making me an appointment. Then a girl (East Indian decent with long black large curls hair, high waist light blue jeans) walked from behind my drs office secretary desk and walked with weight hitting feet hard and proceeded to the back room. She joined in with them talking. I saw no appointment book or pen in hand to make an appointnent with me. They were talking and laughing.
Instead of me going back into their store I decided to call and ask what times they had so they can slot me in for an appointment while I'm there. Mike answered the phone and I told him that the two guys are just talking and I'm wondering why anappointment wasn't made for me while I was there. He put me on hold and then the girl walked with the long nkack hair was all of a sudden in front of me saying with attitude "we are not talking about you!"
I told her that I didn't think that at all that I called as I'm wondering why an appointment couldn't be slotted in while I am here.
James then came up and said "I told you we'd make an appointment with you when we feel comfortable serving you because of this new variant."
I then was confused and taken back "so what are you saying in a few days?" He didn't say anything. I thenasked, "in a few weeks?" He said "probably because we don't feel comfortable serving people without masks.
I then told him I will be dealing with interior health and others because they are not working around exemptions. He said it is a store. I then told him that having a business license you still need to work around exemptions.
On January 10th I called their store and asked the lady for the managers name and contact info and the owners contact info. She asked me what this was in regards to and I told her it is in regards to their store policies and not honoring mask exemptions. She put me on hold and 2.5 mins came back to the phone to te me she can't give me tgat information as it us private. I asked what the managers name was and she said it was James. I asked her for the corporate level phone number and she said she coukdnt give it to me that they don't have it. She said, "you didn't want an appointment and I know the whole story."
I am confused now and I said, "huh? I didn't want the appointment? That's a straight out lie. I wanted the appointment, that's why I gave him my name and phone number on the lined sheet of paper he gave me. I don't think you have the right person." She then said, "I do have the right person and we actually don't feel comfortable as a store serving you at all."
Now I'm appalled and said, "as a business you must serve people around their exemptions or that is discrimination." She said, "this is no longer about your mask anymore. We don't have to serve you because we are all feeling uncomfortable now with you and there are other optometry shops that you can go to." I then told her that I will be dealing with putting complaints into the higher levels and this could also mean fines to the business through the human rights complaints as well. I asked her name and she said, Alia. I asked her how she spelled it and she said she doesn't feel comfortable giving me that information.
Please contact me back in regards to this issue.
Desired outcome: Service and the honor of exemptions by everybody else in the future.
LensCrafters
-
paid for progressive scratch protection bull snd sm onSSI disability not cool a vet as well navy
i bought these glass! love the company! but three mouths later i pick up my glasses i see they had a scratch futher looking the len was split at the bottom….
do i called and was told did i get buy into warranty no well yiu get to pay full cost again am on SSI there's no way i can afford to paid $340 some odd dollars
yet was told can you still threw them you didn't buy into out lot warranty ! oh wow i thinking I paid for the best talked into scratch coat ok there progressive so i went with top of line lenses i save up to put them in my georgie armonty frames
Desired outcome: the lens got scratch replace them real simple and i pay 1/3 of the cost to do so
This review was chosen algorithmically as the most valued customer feedback.
I did not want to leave a complaint here, because I know NOONE is reading them but I have tried to call the corporate office on several occasions and there is no operator to help callers. So, here is my story. — My husband was just diagnosed with type 2 Diabetes. 2 weeks prior to that his vision went blurry, when he previously had perfect eyesight. So, we...
Read full review
LensCrafters
-
Discrimination
I purchased glasses last year. I am blind in one eye. I asked for a one lense replacement and was told I had to pay for two lenses. ("They must charge the same for one as they do two.)
I think this, if a policy, is nuts. I think it discriminates against people with one eye only needing to replace one lense - effectively doubling our price. I am a longtime customer and this has been my only request.
Desired outcome: Call from corporate office to remedy this injustice and save my business.
This review was chosen algorithmically as the most valued customer feedback.
My family and I have been using various LensCrafters for more than 20 years and we've had great experience until I use this particular store (LensCrafters, 3319 N. Main St., Anderson, SC 29621). My health insurance covers the vision and I pay more than $100 every year; therefore, I can have one free eye exam this year. Their LensCrafters webpage show...
Read full review
LensCrafters
-
Rude worker
When I entered the store did not realize a mask was needed. A white male named Desmond wearing a black shirt with light hair was very curt with me and told me I could not have an appointment without a mask. I asked if there was any additional disposable masks available, since I was not aware one was needed. He said no, too bad. Luckily I found one at the bottom of my purse. No problem. While I was waiting someone else came in and sat right in front of Desmond without a mask. Nothing was said to this customer. This customer was in the store awhile. I do not know why Desmond decided to single me out and treat me differently. However, it was disturbing to realize there is separate treatment for different customers.
Desired outcome: Treat customers alike
This review was chosen algorithmically as the most valued customer feedback.
Just over one month ago I purchased progressive lens glasses from Lenscrafters after seeing their on-site doctor for my eye exam. This was at the Colorado Springs store at 3346 Cinema Pt., Colorado Springs, Co. 80922. I saw Dr. Anderson. During the exam, I asked the doctor if he would recommend two pairs of glasses or progressives, based on the exam result...
Read full review
LensCrafters
-
Lens is scratch
To Whom It May Concern: I purchased glasses on 06/29/2021. I was told that I had scratch resistance lens . I took glasses back week of October 5th to learn that the glasses were not covered to replace the lens. A warranty was never offered . I was thinking when they said they were scratch resistance that the lens were covered to be replace if the lens were ever scratched. They wanted me to pay for the glasses all over again $331 and $279 without the transition . I felt like this was not right. My insurance paid $660.67 and I paid out of pocket cost of $282.00 when glasses was first purchased for a total of $942.67, almost a thousand dollars and they want me to pay again when there was no warranty offered from the start or an explanation if they get scratch we want replaced them . If Lens Crafters will not replace I want use them again its hard for me to try to see out of a scratch lens . Hopefully this relationship with the company can be resolved .

Thank You
Trena Render
[email protected]
404-664-3439
Desired outcome: I desire to have my lens fixed or replace
LensCrafters
-
Service
My mom and I had the worst experience at this location. A lady named Curleta was extremely rude and unprofessional towards us because of the number of frames my mom was trying on. She started yelling at us because "she had to clean them afterwards". Told us to limit the number of pairs she's trying on. The way she treated us was absolutely disgusting! It was completely ridiculous, she started yelling and shaking and dropping things on the floor. This was the worst experience we had ever had anywhere! We did make a purchase after all this happened, which we shouldn't have done. We went back last week to pick them up and they had the wrong prescription on it. The manager tries to convince my mom that this is the way her glasses should be and that's what her prescription says. We told him that she's been wearing progressive glasses for years and she shouldn't see blurry! Then he proceeds to look at them closely and said that they didn't do it correctly and said he will be sending it back to get them corrected. We went back today to pick up the corrected glasses, and again she does not see clear with the new lenses. Curleta is again the one helping us with the try on of the new lenses, and my mom tells her that she still see blurry with them, then Curleta gets angry about it and tells my mom to go to her doctor. She tries to blame it on the doctor and on her prescription, when in actuality it's the lenses that are not done correctly! I told Curleta that she doesn't need to continue being rude like the last time when my mom was trying on the glasses! She continued to raise her voice, and that's when I decided that this was enough, and asked for a complete refund! DO NOT go to this location even if your life depends on it! I'm still in shock how someone can have the audacity to treat customers in this manner! Being a business owner and in the medical field, NO Business should let their employees treat their customers/patients this way! Do not waist your time bringing them your business!
LensCrafters
-
Unprofessional/untruthworth Doctor & Horriable Customer Service
For security reasons, I'm not able to disclose the exact date of the incident or client name.
Late September, I found this "five-star rated" location and doctor - Dr.Maria L Casas, on her website and LensCrafter's website for this specific location: LENSCRAFTERS AT MACY'S, MIAMI INTERNATIONAL MALL (Address: 1405 NW 107TH AVE, MIAMI, FL33172-2703 ), you will see a PERFECT 5-star rating for this location and doctor. Although some comments are too "perfect and suspicious" to be true, I still went in because it's LensCrafters.
Long story short, I was very disappointed by the customer services: Maria L Casas, the "doctor", was very impatient with my questions during the exam, the way she responded to my questions and the way she handles services was very untrustworthy, made me felt disrespected and uncomfortable. The prescription she end up provided to me was not the same as when she explained it to me during the exam. Before I even left the store, I was prepared to go back to my previous doctor for another visit since I didn't receive any deserved services and have no confidence in her practice. In addition, you will notice a dramatic attitude change from the beginning when you walk in, to it's time to pay. They (the doctor and associate -"Carlos" ) are there to collect whatever they want to charge you, no questions asked. and should you have questions, you will definitely felt intimated by their attitudes. I found out after that this doctor is an independent contractor of LensCrafters, if this is the case, I think LensCrafters needs to seriously reconsider their brand reputations.
For twenty-plus years I have been wearing glasses and going to different optometrists, this visit definitely marked the LOWEST and worst services received, and I have lost complete confidence and trust in LensCrafters because of this experience.
LensCrafters
-
privileged attitude
In March 2021, I purchased eye wear to enhance my night time driving. The older female clerk, with the attitude "I own this business", shocked me that she was still there in Sept 2021 for adjustment. The price I paid for these glasses, LenCrafters, might want to hire someone with a personality.

Zero stars in my opinion and my future business goes elsewhere.
This review was chosen algorithmically as the most valued customer feedback.
September 23, 2021 I bought in January 2019 a pair of reading glasses Steroflex at LensCrafters located in Fairview park Shopping Centre, 2960 Kingsway Drive, Kitchener. I paid $300 for them. I used to go there for quality and services for me and my daughter. After one year the hinges loosened, one lentil cracked and the coating was peeling on the other...
Read full review
We are here to help
16 years' experience in successful complaint resolution
Each complaint is handled individually by highly qualified experts
Honest and unbiased reviews
Last but not least, all our services are absolutely free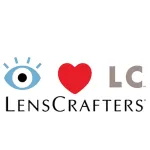 LensCrafters contacts