LensCrafters complaints
331
LensCrafters
-
Service
My mom and I had the worst experience at this location. A lady named Curleta was extremely rude and unprofessional towards us because of the number of frames my mom was trying on. She started yelling at us because "she had to clean them afterwards". Told us to limit the number of pairs she's trying on. The way she treated us was absolutely disgusting! It was completely ridiculous, she started yelling and shaking and dropping things on the floor. This was the worst experience we had ever had anywhere! We did make a purchase after all this happened, which we shouldn't have done. We went back last week to pick them up and they had the wrong prescription on it. The manager tries to convince my mom that this is the way her glasses should be and that's what her prescription says. We told him that she's been wearing progressive glasses for years and she shouldn't see blurry! Then he proceeds to look at them closely and said that they didn't do it correctly and said he will be sending it back to get them corrected. We went back today to pick up the corrected glasses, and again she does not see clear with the new lenses. Curleta is again the one helping us with the try on of the new lenses, and my mom tells her that she still see blurry with them, then Curleta gets angry about it and tells my mom to go to her doctor. She tries to blame it on the doctor and on her prescription, when in actuality it's the lenses that are not done correctly! I told Curleta that she doesn't need to continue being rude like the last time when my mom was trying on the glasses! She continued to raise her voice, and that's when I decided that this was enough, and asked for a complete refund! DO NOT go to this location even if your life depends on it! I'm still in shock how someone can have the audacity to treat customers in this manner! Being a business owner and in the medical field, NO Business should let their employees treat their customers/patients this way! Do not waist your time bringing them your business!
LensCrafters
-
Unprofessional/untruthworth Doctor & Horriable Customer Service
For security reasons, I'm not able to disclose the exact date of the incident or client name.
Late September, I found this "five-star rated" location and doctor - Dr.Maria L Casas, on her website and LensCrafter's website for this specific location: LENSCRAFTERS AT MACY'S, MIAMI INTERNATIONAL MALL (Address: 1405 NW 107TH AVE, MIAMI, FL33172-2703 ), you will see a PERFECT 5-star rating for this location and doctor. Although some comments are too "perfect and suspicious" to be true, I still went in because it's LensCrafters.
Long story short, I was very disappointed by the customer services: Maria L Casas, the "doctor", was very impatient with my questions during the exam, the way she responded to my questions and the way she handles services was very untrustworthy, made me felt disrespected and uncomfortable. The prescription she end up provided to me was not the same as when she explained it to me during the exam. Before I even left the store, I was prepared to go back to my previous doctor for another visit since I didn't receive any deserved services and have no confidence in her practice. In addition, you will notice a dramatic attitude change from the beginning when you walk in, to it's time to pay. They (the doctor and associate -"Carlos" ) are there to collect whatever they want to charge you, no questions asked. and should you have questions, you will definitely felt intimated by their attitudes. I found out after that this doctor is an independent contractor of LensCrafters, if this is the case, I think LensCrafters needs to seriously reconsider their brand reputations.
For twenty-plus years I have been wearing glasses and going to different optometrists, this visit definitely marked the LOWEST and worst services received, and I have lost complete confidence and trust in LensCrafters because of this experience.
LensCrafters
-
privileged attitude
In March 2021, I purchased eye wear to enhance my night time driving. The older female clerk, with the attitude "I own this business", shocked me that she was still there in Sept 2021 for adjustment. The price I paid for these glasses, LenCrafters, might want to hire someone with a personality.

Zero stars in my opinion and my future business goes elsewhere.
This review was chosen algorithmically as the most valued customer feedback.
September 23, 2021 I bought in January 2019 a pair of reading glasses Steroflex at LensCrafters located in Fairview park Shopping Centre, 2960 Kingsway Drive, Kitchener. I paid $300 for them. I used to go there for quality and services for me and my daughter. After one year the hinges loosened, one lentil cracked and the coating was peeling on the other...
Read full review of LensCrafters
LensCrafters
-
Service
I'm writing to you regarding my experience in one of your stores. I had an appointment yesterday September 8th at 6:40 pm on the store located in 0474 Plaza Las Americas, San Juan, PR with Augusto Carrion.
Upon arrival and started the checking process I was communicated by the receptionist that my exam could not be done because I was wearing contact lenses. I asked to speak with the doctor who came and repeat the same nonsense. I have been wearing contact for almost all of my live and got many eye exams and NEVER been turn down because wearing it. I cannot see without them. I think is disrespectful the attitude on this store especially of the doctors, and I feel there was no reason to turn me down. I feel I was discriminated. If the personal of the store don't want to work is not my fault I was there to comply with my appointment and get a service and should not suffer or waste my time because of the lack of professionalism and commitment on this store. Certainly this experience change my view of your organization and the quality of service you offer.
LensCrafters
-
West Edmonton Mall Upper Level
On Sunday morning, I went into a LensCrafters store in the West Edmonton Mall. When I walked in, I was immediately greeted by looks of horror and disgust by your employees, I honestly had no idea why they looked so pissed off. Until one woman rudely approached me and demanded to know where my mask was. I guess I had not seen a sign that this store (literally the only store in the building that was requiring masks). She tried to kick me out, making a scene in from of other customers and staff. I did have a mask and put it on as fast as I could.

After that, she hovered over me (definitely not 6 feet apart), aka not even following the rules she was arbitrarily forcing on me. If you're going to enforce COVID rules, you probably shouldn't be directly in my face.

I tried to put on glasses, which made her freak out, and then I just got sick of being micromanaged and watched like a hawk by your staff.

So incredibly rude, I felt like a criminal in your store, if you have rules I will follow them, but you should not be so rude just because I didn't see your sign in a busy mall.

Also on the other side of the mall there was another LensCrafters, with no restrictions. I hope your staff is pleased with themselves for being so rude, and losing my sunglasses and glasses order I was going to make.

I guess now I have to wait and order them online through someone else.
This review was chosen algorithmically as the most valued customer feedback.
I purchased my new frames and lenses in April 2020 just after California shut down. I wasn't able to see the doctor to get my eye exam so I used my old prescription. I received the glasses within about 1 1/2 weeks. When I went to pick them up we couldn't go into the store, we had to wait at the front door and an employee brought them out to me. They didn't...
Read full review of LensCrafters
LensCrafters
-
Lens in frame, delamination
I purchased new lens and frames from Lenscrafters in Prescott, AZ at the cost of $509. Now 1 year and 7 months later the right hand lens has delaminated. Speaking with their in store manager, he stated "even skin oils can cause lens to delaminate, even water"... well, I've been wearing glasses for thirty years and NEVER has a lens from any vendor ever 'delaminated'. I cannot see out of the right hand lens, the glasses are useless and Blaine states 'well you're past the warranty period', of course... they make a poor product and want you to come back to their store to buy again? Really?
Desired outcome: New lens
This review was chosen algorithmically as the most valued customer feedback.
my husband and I have been customers of lens crafters for years. For the first time in december 2020 I made an apt with the optometrist there because with optometrist of 20 years had retired. I was not impressed with the appt which lasted less than 15 mins and my eyes were not even dialeted. dr recommended I get new glasses for distance and reading combined...
Read full review of LensCrafters
LensCrafters
-
LensCrafters
Somebody from LensCrafters need to contact me about the charging of the bill scratch resistance charge that I should not be charged because it is already on the product I posted my comments online about everything so the public can see I let the public know about these charges that are bogus and they are being charge for it and they should knowI would like to be reimbursed I think it's a snake way of ripping the public off they think people are stupid out there and they don't educate their selves well they got the wrong oneYou could gladly look on the comments I posted I would highly advise you to do that because you will get flooded with calls and emails I got slammed with a bill $325 for glasses the poly carbonate lenses a separate charge scratch resistance
This review was chosen algorithmically as the most valued customer feedback.
I scheduled an appointment with Lens Crafters in Brentwood, CA. in early October 2020 (October 6th). Needed upgrades to my glasses as I was complaining of headaches and eye strain. I am a teacher and after a year of distance learning work, which is now continuing into April in San Joaquin County, my eyes were very irritated. I spent quite a bit of money on...
Read full review of LensCrafters
This review was chosen algorithmically as the most valued customer feedback.
Store #1641 has repeatedly given incorrect information regarding the date of glasses being ready. Apparently to the employees of this store it doesn't matter to them because they can see. The rudeness of the employees is unacceptable. If you care at all about the way your customers are being treated you should look into this. I am shocked at the customer...
Read full review of LensCrafters
LensCrafters
-
Warranty for replacement lenses
1/21 I came in for my exam. That was a good experience.
I bought a pair of brown Armani Exchange frames with the new prescription.
My last visit was on 11/29 and I bought a pair of Tiffany frames on that visit.
Due to COVID-19 restrictions I have not been back until today.
I always buy the warranty. I want that warranty honored. It's less than 2 months past the 1 year time frame. They wanted to charge me almost $300 just to update my lenses in my Tiffany frames.
I want to pay the $50 and have my lenses updated in those frames. These have been extenuating circumstances. Please honor the warranty.
Desired outcome: Honor the warranty for the last glasses purchased
This review was chosen algorithmically as the most valued customer feedback.
I went to LensCrafters to get new frames. An employee approached me in a short manner to rudely and unprofessionally tell me I could not enter her store. She was loud, ghetto, and distasteful. She started with the excuse of COVID so I stopped her mid sentence and tried to leave the conversation. She then got even louder to humiliate me after I cut her off and threatened to call the cops. Visit: 01/08/2021
Read full review of LensCrafters
This review was chosen algorithmically as the most valued customer feedback.
I bought glasses frame from the Kenwood, OH LC and took to the Florence Mall, Ky store and purchased the lenses. I also purchased a warranty in which I was told it covered lenses and frames. The mgr argued that I did not buy the frames from her because the employee # was not from her store (she showed me her pad), and that she knew all of her employee ID...
Read full review of LensCrafters
LensCrafters
-
Poor service, incorrect information given and not willing to correct the products
I ordered my glasses; December 2, 2020, in enough time to have them done before my vacation, scheduled for December 22, 2020; however, I was called December 14, 2020 to receive my new glasses and was given the wrong glasses, the wrong prescription as well as the incorrect frames. Upon notifying the LensCrafters' representative that what he offered me was not what I ordered, although my eyes were examined as well, he informed me that it may be another three to four weeks before they could straighten out the problem,

I would like my full refund.
This review was chosen algorithmically as the most valued customer feedback.
12/3/20 I went back to a store in the fashion show mall in las vegas and a man named israel came up to me while I was sitting waitin was very cold no hi no how are you nothing so he explained to me that it would take seven days to get new lenses and he said we would take my glasses so I said so I wont have glasses for that long and he lifted the glasses and...
Read full review of LensCrafters
This review was chosen algorithmically as the most valued customer feedback.
This complain has nothing to do with the warranty but that your store was unable to fill an order correctly! Did you read the email because your response has nothing to do with it! I would like the email address of your vp of customer service so that person can become aware of how you respond to a legitimate complain! William MatthewsNo response to Follow...
Read full review of LensCrafters
This review was chosen algorithmically as the most valued customer feedback.
The glasses that were ordered on 9/15/2020 were to replace glasses that were originally purchased 7/15/2020, the lenses were mis-measured, and frames were bent up trying to cover the Mis-measurement, unsuccessfully, a re-measurment was done and new frames ordered on 8/13/2020, being delivered on 8/25/2020. The blue polo frames did not fit my head correctly...
Read full review of LensCrafters
This review was chosen algorithmically as the most valued customer feedback.
Lencrafter's is the very worst place to do business now avoid them!! I used to use them all the time, but in the last five years have had nothing but trouble and problems with them!! I recently went in for an eye exam and glasses at the fairview heights, il location on lincoln trail. Talk about incompetent!! Got little to no help from dane, the guy waiting...
Read full review of LensCrafters
We are here to help
16 years' experience in successful complaint resolution
Each complaint is handled individually by highly qualified experts
Honest and unbiased reviews
Last but not least, all our services are absolutely free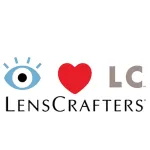 LensCrafters contacts