Glasses USA complaints
92
Glasses USA
-
ordered glasses
I ordered glasses from glassesusa.com x 2 weeks ago. I paid for express services. I have not received the glasses nor have I received any shipping/tracking information from glassesusa after x2 weeks. When I called today, I was told I would received an email stating a refund for my express fees and another email regarding shipping of my order. I have not received either email. I received an email stating they have received my inquiry and would be referred to their shipping dept.

The x2 customer care agents could not provide me any shipping/tracking information when I called back again. Presently I still do not have any shipping/tracking information on the order I placed x2 weeks ago. I will not use this company again and most definitely would not recommend fro anyone to patronized.
Desired outcome: ordered merchandised delivered or full refund expedited and apology! This company I do not recommend ordering from.
Glasses USA
-
Entire process with shipping / contacts
I ordered my contacts on April 12th and I have still yet to receive them. Absolutely no updates until this morning, the 20th. It only said they were at a usps shipping partner facility on April 15th. I called glassesusa for an update and they just gave me the same information I already had without trying to track it down. So I called usps and now they are opening an investigation. I will never use this fraud again. They don't make you aware how long it takes to process then don't care when you don't receive your order. I am now out of contacts and I dont have glasses. I can't work if I can't see.
Glasses USA
-
Glasses order being canceled without telling me!
Thank you glasses USA and rep Nelson Lopez.

For wrongly canceling my order and leaving me high and dry with no glasses!

Read:

March 3rd I orederd glasses and sent in prescription. Two weeks later March 15 Glasses USA contacted me and said they dont have my prescription. So I sent again a second time.

Note I have sent my prescription in to the correct email and text each time as directed. March 23rd still no glasses, I called to ask where my glasses were and why it was taking so long. Rep Nelson Lopez then gave me the excuse glasses were not sent to production because prescription not being sent. And later on same call he was able to verify that my prescription had actually been received, and was on my file!

I told Nelson Lopez directly I want my glasses and would like some kind of credit compensation for the delay.

I reiterated to Mr Lopez

I want my glasses that I ordered and not to cancel my order.

He assured me production would begin on my glasses and that he would contact billing to ask for a credit to my account for the delay.

March 29th I recive an email my order has been CANCELED!

I NEVER once asked to have this order canceled.

So now I have no glasses and an alleged refund and my glasses

And my order is canceled because of the major mishandling and lack of customer service and care of Glasses USA and rep Nelson Lopez.

This is not the first time I've had a problem getting orders from GlassesUSA but I gave them another shot and got screwed.

BJ

Desert Hot Springs CA
Desired outcome: Send me my glasses I ordered
Glasses USA
-
No glasses delivered
Glasses ordered and paid for 2-6-22, told they were shipped on 2-13-22 and promised by 2-25-22.

It is now March 1st and the glasses are still in-route. Shipping info has them in NC (I don't live in NC), with no update on delivery date. Multiple messages to multiple people at Glasses USA and nothing, no response. Their 24/7 Chat is a bot, no use at all.

Order #: 103405302
Desired outcome: Full refund
Glasses USA
-
Glasses ordered and paid still have not received the item
Ordered on February 4th says it was shipped, DHL does not have my order and the tracking number is totally bogus. DHL tracking numbers are only 10digits long. Called customer service and they refuse to refund my money. Total bogus company and I am filing a complaint with my bank to get the money back. I have called customer service twice and they state they need to check with their shipping team who conveniently doesn't have a phone number and can only be reached by email.
Desired outcome: REFUND MY MONEY ON MY CARD
Glasses USA
-
terrible delays, service, and practices
I wish I could make a good review but that's not the case. Glasses USA fails in many regards. Let me list.

1. Took 19 days to get a pair of prescription glasses yet online it says shipping is 9 days, they don't mention they want another 10 days to process a pair of glasses. ( I guess it takes that long to pull them off the shelf)

2. They shipped an order for prescription glasses without the prescription.

3. The reorder was out of stock so Customer Service told me to pick another pair (they would not apply the discount coupon to the new pair)

Big mistake if you buy from Glasses USA
Desired outcome: Give me my money back and go away
Glasses USA
-
Shipping process out of control. Conflicting status.
I ordered glasses on 9/21/2021.
On 9/24 I got an email saying the glasses were out of production and going to QA.
On 9/25 their website said my glasses were shipped on 9/25 - but the tracking number didn't work.
On 9/26 I got an email saying the glasses were out of production and going to QA.
I called and asked what was going on with the glasses and got an email back giving me boilerplate timetable information that had nothing to do with my question.
On 9/27 I got an email saying they were out of QA and were in transit to the sorting facility.
On 9/28 I got an email saying they were out of QA and were in transit to the sorting facility.
Later on 9/28 I got an email that they had been shipped via USPS, even though the site still said they were shipped via DHL. I responded saying that the site said they had been shipped DHL.
On 9/29 I got a follow-up email saying they were trying to locate my order and would send me an update.
Desired outcome: Ship my glasses or cancel the order
Glasses USA
-
Billing Dept.
I oredered glasses a month ago. When I ordered there was an issue with the website, upon pressing place your order I never received confirmation, so I pressed 2 more times. Finally received confirmation only to find out I had been charged 3 times. I cancelled 2 of the orders and was told I was issued 2 refunds. Now its been almost a month and I still have yet to receive my refund. I have called the representatives at Glasses USA numerous times and still NO REFUND! THIS IS NOT OKAY!
Desired outcome: A REFUND IMMEDIATELY
Glasses USA
-
Crappy customer service and support
I tried to order some contacts for my wife and when filling out the info I noticed they only asked for the name and city of her doctor, but not the contact info, which I thought Odd. So after placing the order we received an email a day later asking for the Dr's info. I provided it and then a few days later they sent another email asking for it again. So because my wife needed this asap I emailed and called them to find out what the hell was going on. The guy I spoke to told me he was sorry and would expedite the request and process it. So then the next day I get an email telling me they got my info during the call and needed another 2-3 business days to confirm it with the Dr. before they could send it. Like WTF?! These guys are obviously overworked, dazed and confused so I do not recommend their company until they get their S*&$ together.
Desired outcome: Complete the order ASAP and expedite it!!
Glasses USA
-
Online Order
I purchased glasses online from this company and, preparing to travel abroad, paid for expedited delivery in 3-5 business days. I received an email from them stating that my glasses had shipped. However, they provided no tracking information. After 5 days, when no glasses arrived, I contacted their customer service department and was told that they couldn't find the package. When I requested to cancel the order, they refused, stating that the glasses already shipped, eventhough they couldn't find the package. Repeated promises for management follow up have gone unfulfilled and front line employees are powerless to help. I have been defrauded by a less than honest company.
Desired outcome: Full Refund
Glasses USA
-
I want the original deal that they offered me
I ordered a pair of glasses for 43.00 it included prescription lenses. What they sent me was nonprescription lenses. when I called to complain they told me to send them back I checked the tracking info and it said they were ready for pickup in IL. I live in VT. so I called them an asked them about them, and was told they would be going out the next day. The next day I received an E-Mail saying the deal was no longer on and that they would only issue me a credit for the $43.00 that I could only use for the next 3 months. I went to their web site on an add that came up on my screen for 70% off and as soon as I went to submit my order it changed to 60% off. So now my $43.00 glasses cost me $120.00. It was a bait and switch game. But once they have some of your money they know you will pay more so you don't lose what they already have of yours.
Glasses USA
-
Charge for transition in glasses but not refunded
I corresponded with them several times about my ORDER # 102872813 glasses not changing color. They said I had to send a video of them not changing. I am sorry, but I am 70 and do not know how to do some things. This is the third pair I've ordered from them, but the first time I ordered transition. They should refund that cost. Mr. Greg Garcia [Vision Care Specialists at GlassesUSA.Com] emailed after our phone conversation TICKET # 4808002 on 4/26/2021. This was followed by other people at said company. Evidently, unless I send a video of glasses not changing in sunlight they will not do anything about it.. Since I need my glasses it would be better if they now send a new pair with transition free of charge or they are taking advantage of the elderly since I will be 71 on my birthday and I explained I do not know how to video.
Desired outcome: free new glasses with transition
This review was chosen algorithmically as the most valued customer feedback.
I first ordered a pair of glasses the prescription came and it wasn't correct, I got ahold of them and sent them back. I then ordered them another pair and attached the actual prescription with it so that they could get them right they came the second time incorrect. So I got ahold of them and said obviously we can't get the glasses correct please refund...
Read full review
This review was chosen algorithmically as the most valued customer feedback.
Purchased glasses in June 2020. Received them in July 2020 after several weeks. A small screw fell out of the frame making the lens impossible to be held in place. I contacted GlassesUSA on 10/08/20 and started the process of acquiring a screw. They have a 365 day warranty on every pair they sell. It is now a month later and I still do not have the part. I...
Read full review
Glasses USA
-
Prada sunglasses
I ordered two pairs of Prada sunglasses from GlassesUSA.com. One came within 10 business days after I placed the order. The other pair was the bogus one. It took them over 20 days to "produce" the glasses and another 5-7 days to ship. Why would they have to produce a Prada sunglasses? And the most suspicious thing is the glasses came in with their case. How on earth would they not come in with a Prada case unless they are fake glasses. Be aware of this company.
Glasses USA
-
Glasses never came
I ordered glasses in May and they were never sent. The company has not kept me updated and I have reached out numerous times via email, online chat, and the customer service hotline with no luck or clear answer. They blamed their third party distributor for the delay but I contacted DHL and they said the package was never picked up. I am extremely frustrated and disappointed At this point I just want a refund since obviously the glasses are not coming and no one can figure out what's going on. I keep reaching out and getting the same generic, automated response. This is ridiculous
This review was chosen algorithmically as the most valued customer feedback.
The purchase process was easy and great. The price was exceptional. Unfortunately the glasses I received did not match the prescription that was uploaded. I had purchased the 1 year warranty which allowed for a return to get the fixed or full refund if not satisfied. I returned the glasses using the free return able provided by Glasses USA. They arrived in...
Read full review
This review was chosen algorithmically as the most valued customer feedback.
If I could give fewer stars I would, but one is the lowest, so it's a one-star review. I ordered a pair of Armani Exchange AX1014 prescription glasses on February 4, 2020. I literally received them about two weeks later, and wore them for a day. The right lens was incorrect and needed to be replaced. I got online and chatted and was given an RMA number and...
Read full review
Glasses USA
-
return - did not return sales tax on refund for return
I bought a pair of glasses and because it took so long to receive, I returned the package unopened because I has bought another pair of glasses in the meantime.

They refused to return the sales tax on a pair of glasses I bought and returned. They ignored my e-mails and kept sending me to different customer service representatives.

They are THIEVES running an illegal operation.
Glasses USA
-
delivery issue
This in reference to order number 101803086.
It seems that nobody has been able to help me with a delivery order. I have gone back and forth with the chat line, customer service, emails, etc. and I still don't have my glasses.

As per USPS my glasses were returned to your company on 9/24/2019 due to your delivery department not including the apartment number which I provided after the first time it was returned.

The glasses should have been returned by now, but no one can verify from your company.

I have also requested the glasses be sent to me either by UPS or Fedex due to the error made by your company so there won't be any further unnecessary delays.

I am hoping something quick can be done,

Sincerely,
Robert Teran
915-479-0688
We are here to help
16 years' experience in successful complaint resolution
Each complaint is handled individually by highly qualified experts
Honest and unbiased reviews
Last but not least, all our services are absolutely free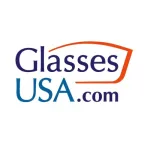 Glasses USA contacts