OnTrac
-
Stolen item
I ordered a bottle of Coco Chanel from Nordstrom's box was delivered to me. The label on the box said weight is 3lbs. The delivery person left me an empty box which had been open up and item removed. The tape had been removed and press back down and was wrinkle I was home at the time of delivery on 6/21/22, I contacted Nordstrom's and told them my product was stolen while in route to me tracking number C117735231095
Desired outcome: Refund as I never received the item
OnTrac
-
package delivery
Ontrac is not delivering my packages to the door. There has been 3 occasions when Ontrac has left my packages in the middle of my drive way. On two occasions I noticed my packages as I drive in and I have to stop and get out of my car to pick up my package. On another occasion as I was backing up in my drive way, I ran over my package luckily it was only clothes. This is a great way for someone to steal my packages because anyone walking by can just pick it up and walk away.
Desired outcome: I would like my packages to please be dropped off at my door, where my ring camera can give me an alert or have the driver knock on my door. so that I that I can get some sort of notice.
OnTrac
-
OnTrac delivery of item purchased at Home Depot. Deliver on the invoice was Saturday June 11.
I purchased an item from Home Depot online and requested the option to have it delivered the next day. The Order Number given by Home Depot was

W889512470 when the item did not arrive as expected. I used the tracking link and was disappointed that it showed the item in transit but not out for delivery.

I then called the customer service number at Home Depot who refused to escalate the problem to OnTrac. and said that the expected delivery was only an ETA. and that the item would not be delivered until Monday (two days late).

I asked if Ontrac worked on Sundays and they said yes, so I asked why the item could not be delivered Sunday. But all I got was excuses and confirmed that Home Depot had not control over OnTrac and that they were a reputable carrier.

I disagree and suggested they not renew the contract with OnTrac as they appear to be incompetent.
Desired outcome: Make representation to both Home Depot and OnTrac to ask why not attempt to deliver my package on Sunday if in fact they do actually work on Sundays.
OnTrac
-
Package not delivered
One star is definitely way more then this company deserves! This is my second experience with ontrack. I frequently shop at Shein and Fashion Nova and it wasn't until my recent orders that i had to deal with ontrack. Both orders showed delivered however neither were delivered to the correct address. On my last order with Fashion Nova I received a notification that my package had been delivered to the front door. I have a ring doorbell and there was no sign of anyone on my porch nor the package. When I called customer service they did a GPS track on the driver and found out that he delivered it to building "O" by my leasing office. I live in building "B"! Which is very clear on the shipping label! But, because they verified that he was actually on site and my package was delivered( although to an incorrect address) they were going to close the investigation and it was up to me to either go and get my package or to call the vendor for a refund. Absolutely terrible lack of accountability and customer service. As much as a love Shein and Fashion Nova i will not be ordering from them or any other vendor thats uses Ontrack
Desired outcome: I would like my package
OnTrac
-
Theft
Ontrac was in charge of delivering my $2000 monitor. They ended up just posting as delivered to front door when they never delivered anything. I have cameras proving no one even went near my property let alone my front door. Contacted them and they were rude and lazy and even told them I have proof and whoever was the deliverer was unprofessional and a thief. Ontrac just kept saying talk to Best Buy not us. I have never seen a positive review about Ontrac why are they still in business?
Desired outcome: Deliver my item, apologize. Close company down since it's a sad excuse of a company that causes stress to so many.
OnTrac
-
Delivery
Hello, to whom it may concern.

I placed an order with a company called Shein. The first order was left at a neighboring business, and the lady was nice enough to bring it around to the address listed on the package. Now I have made another order, same company same Courier and dropped off at another business that is not nice to give it to me. I called the person at your company and they told me that they would look up and see what. Well to my dismay they said the driver showed that it was delivered and that I should call and report that to the retailer. They feel no responsibility for giving it to the wrong address. I feel so disrespected by this treatment. Tracking # D10013158809805

My Name: Patricia Clay

Address to be delivered to : AUI FINE FOODS 4525 W. Hacienda Ave Ste 3W Las Vegas,Nv 89115

My number: 7027153909 Thanks
OnTrac
-
Shipping
I always order from fashion Nova. This time ontrac "delivered" my package only they DIDN'T. I walked around my whole apartments and NOTHING. I called and all they said was it's delivered. So basically. If they like what u have all they have to do is LIE and say it came, mark as "delivered" and go on about their day. I feel robbed and they basically called me a liar! If I can help it I will not get anything delivered from them again! At least take a picture of where it was delivered! How do we know?! Because u said so? So u don't make mistakes?! Pathetic
Desired outcome: Take a picture of where the package was delivered!! COMMON SENSE
OnTrac
-
Online customer service rep
Tried to sort out a shipment issue. Package was being delivered to wrong address. Tried talking to the customer service rep and they were being childish and replying with the same email over and over again as I tried to ask questions about how to resolve my issue. The employees are very ignorant and unprofessional I'm not surprised the company ratings are so low
Desired outcome: I want a refund on my package that was delivered to a different address because ontrac refused to communicate the status of the package with anyone in the distribution center even though they were aware of the issue.
OnTrac
-
ontrac
On may 4th Ontrack claim that they deliver mine package at my front door, I called and three time the customer service just said well its deliver. fore days later someone came to my apt clubhouse, and gave my missing item to the front desk. Now I order again from an company name boxed once again Ontrack show delivered on May 14 and its not here again, I call and once again customer service is not help and says that I keep calling them about their driver and he did deliver to my apt number he has not. I have another order from boxed that is coming on May 16 from Ontrack and this will be the same issues. I am upset that these companies used Ontrack and Boxed wants to send me a coupon for my missing items after I spend over 200 for my orders. I am upset and want some to happen for my money or mine items.
Desired outcome: I want an refunded
OnTrac
-
Two Tracking #s that were never delivered
Hello, I was expecting two packages from OnTrac on the same week. One had an original ETA of 4/22 (out for delivery) and the other one 4/26 (then delayed to 4/27).

Tracking # 1 - C11806351088164 - Package said to be delivered on 4/27 @ 1:02PM. I checked my cameras and no driver was captured delivering my item. I checked surounding houses, no luck. Package was not delivered by driver. I contacted OnTrac and they stated that driver's GPS showed her scanned package at that location, however, there is no proof of this. My camera shows no driver at that location at that time. A driver can easily scan a package at said location and not deliver it.

Tracking # 2 - D10013098517592 - Package had an ETA 4/22. Status says Out for delivery. Tracking showed it was delayed and it had no movement up until 4/27. On 4/27, the tracking was updated to "delivered on 4/24 @ 1:30pm" Two days, had no movement. Again, I checked my cameras, as I was home that day at that time and no one delivered the package on that Sunday. Status was retro-updated on Wednesday 4/27 to say it was delivered 4/24. I reached out to OnTrac, again no help! Days later they email me back stating that driver was sent to address to "look for package" How will a package be there DAYS later?

This is extremely dissapointing that not ONE but TWO of my packages from this same delivery company on the same day (4/27) around the same HOUR, went missing. An internal investigation needs to be launched with your driver/s involved in both of these scheduled deliveries. Also, pictures need to start being taken when drivers are allegedly scanning and delivering their packages because this is extremely a HUGE inconvenience that all I am being told from your customer care team is "we looked, driver delievered, please ask all your neighbors and reach out to the vendor." I should not have to be doing all this extra legwork because your drivers fail to deliver packages to the correct address and/or decide to possibly take them. Screnshots have been provided.
Desired outcome: ACTION AGAINST DRIVERS NEEDS TO BE TAKEN AND I NEED FURTHER INVESTIGATION TO BE LAUNCHED ON MY CASE FOR BOTH TRACKING NUMBERS I PROVIDED
OnTrac
-
A delivery driver issue
A delivery driver from OnTrac with the license plate (5KFW820) stopped by a residential building on industrial street and left packages out in the open with no care whatsoever for who would be receiving the packages and if they would even be there anymore. When confronted about this the driver was extremely irate and refused to do anything and left very quickly
OnTrac
-
Delivery issues
This is the second time that I have had problems with my delivery the driver marked the package delivered and it was no where to be found. Upon call the company the claimed that there was not a Apt number on the package but the delivered to my house prior. The driver asked all the kids outside and then took the package and said address correct. I tried to call the customer service line and the told me that I needed to contact the carrier and that if it resurfaces they will bring it back
OnTrac
-
Package marked as delivered but never received
I had a large business order from overseas. It was marked as delivered but I was home and nobody ever showed up. I have video proof from that day of my front porch and side door and I can guarantee nobody ever even drove up or walked up to the house to drop anything off. This company has absolutely no proof and refuses to do anything about it but I bet the driver straight up stole the package and just marked it as delivered. This company needs to be shut down!
Desired outcome: I want them to cover the cost of my purchase or find the driver and have him deliver my goods.
OnTrac
-
Driver stole package - ps5
Received text saying package had been delivered *while we were sitting by the front door*. No one came to our door. No truck pulled up. We were there and watching. OnTrac CS said that the driver was in the correct GPS location at the time, so it is likely the driver stole it. OnTrac has a problem with this. Do a Google Search on "OnTrac package steal", and you'll see that this is a company-wide problem for them.

Now I am stuck trying to get a refund from WalMart, who has to argue with the 3rd-party seller, who has to argue with WalMart.

Yaaay
Desired outcome: I want OnTrac to arrest the driver, get back the stolen merchandise, and return it to me.
Edit: Meant to say: WalMart has to argue with 3rd-party seller, who has to argue with OnTrac.
OnTrac
-
Delivery being delayed
I paid extra for OVER NIGHT DELIVERY and my package was suppose to be delivered by yesterday! Well it's been sitting in California for 2 days now and the tracking shows it went from Redlands CA to Ontario CA BACK TO THE REDLANDS FACILITY and there is no change since 8:47am this morning! Again I paid EXTRA for over night shipping for one item so that I would have it by yesterday and its still not delivered. Why the F is it going back and forth between 2 facilities?! I've sent emails and the last one I got is that you guys are trying to get a resolution for me. Where the F is my package?! Why was it delayed?! No one has given me a reason why! Did you morons lose it?! I want to know because someone needs to refund me $148! Now!
Desired outcome: I want my freaking package delivered NOW! I paid an extra $20 for over night delivery for one item and wasn't my package delivered TODAY or they need to refund me $148 total!
OnTrac
-
Reckless driving.
Not sure how tovreport a specific driver, but one almost collided with me here in Visalia CA. This was 4/1/2022, at about 6:10pm off of Giddings. One of the drivers was crossing from W. Evans Ave. Onto Giddings. The speed limit is 40mph and is the speed I was traveling while the driver initially saw me ans darted out and I had to slam on my breaks. When I honked to let him know he almost hit me. He proceeded to slam on his breaks and honk and flip me off before turning onto another cross street (Laura ct. Off Giddings). I live right off this road and have seen this happen countless times by these drivers. Not sure if this is the same person on yhis psrticular, or a series if drivers but I do not find this professional whatsoever. Especailly when I have a child in the car.
Desired outcome: Would like this driver held accountable, because it's happening way to often in this area.
OnTrac
-
Package delivery
Tracking #: D10013040024868

Got an email at 1am saying tracking shows the package has been delivered at 12:57am, that's midnight! That's Sunday night/Monday morning! I checked my front door right after I got the notification, there's no package. Ontrac Never delivered my package. I asked Ontrac to provide proof of delivery. It's hard to believe that their driver was working at 1am in the morning.

this is what Ontrac respond to me:

"We apologize that you are unable to locate your package. Our records indicate that the driver was at the appropriate location at the time of delivery. If you are still unable to locate your package, please contact your Vendor for further assistance with this issue."
Desired outcome: find out who was the driver at that time, and find out where is my package? did someone from Ontrac stole it?
OnTrac
-
Lost package
I've been waiting for my package to arrive after getting an updated from OnTrac saying it's out for delivery. It's been 5 days! After hearing from back I was told the package is unable to be located. This is the second time it happens. I also hear it happens a lot which is very strange. The vendors sent the package to the facility and got scanned as arrived and now the package is not able to be located . Please check everywhere for my package and deliver it , or ask the vendors to refund my money since the problem is coming from OnTrac's side. Thank you.
Desired outcome: I want my package to get located and delivered
OnTrac
-
Delivery
My package has been out for delivery for three days. I have contacted The OnTrac probably 6 to 7 times at this point. They've told me that they've reached out to the driver and the local warehouse about 20 miles from my home and aren't getting a response. Each time I've talk to them they have told me that I will be getting the package by the end of the day and lo and behold it never arrives. My package still says out for delivery with the original delivery date.
Desired outcome: I want my package delivered today
OnTrac
-
Shein package
22:08, yesterday, whoever delivered my package, left it on top of our trash cans at the entrance to our property, and left a hole in the package, making my brand new clothes freeze over night, and smell like trash. We continually have issues with OnTrac drivers being so incredibly lazy and useless. Take some pride in your job and deliver to the damn house, stop being a lazy piece of garbage. You ruin peoples items that they worked way harder than you did to be able to afford. Horrible service. This is my order number, so whoever manages this dump can knock some sense into this delivery driver. So incredibly disrespectful. Will not ever be using OnTrac again for any shipping purposes. This is my tracking number. D10013014856875
We are here to help
16 years' experience in successful complaint resolution
Each complaint is handled individually by highly qualified experts
Honest and unbiased reviews
Last but not least, all our services are absolutely free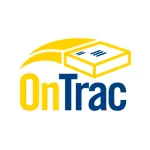 OnTrac contacts