Home Depot complaints
1827
Home Depot
-
Ordered Product was NOT Received
On June 30, 2021, I ordered a Dehumidifier from Home Depot online for $228.12. Home Depot's delivery company, Fast Mile, tried to deliver the dehumidifier to the correct address, but in the wrong Pennsylvania town.

- Placed order June 30th
- Called customer service twice over 6 weeks period to learn order status.
o 1st response = (After 2 weeks) Dehumidifier is loaded on the truck in California and should arrive in about 2 weeks
o 2nd response about 4 weeks later = Still in transit
- August 4th I received a call from the FastMile delivery person saying that he is on Eagle road and cannot find the address 214. I went to the driveway and could not see the truck. I inquired to what town they were in and they were on Eagle Drive in another Pennsylvania town. I suggested that they send the unit to the Mechanicsburg, PA store and I would pick it up.
- Next, I received notification that the dehumidifier was delivered. Upon notification, I tried to call the delivery person at the cell number that I received his call from. He answered, and as soon as I said my name, he hung up and did not answer again.
- I contacted Home Depot Customer Service and was told that I need to contact Discover Card to do an investigation
- I opened a case with Discover Card and, after several weeks of investigation, they concluded that Home Depot was not at fault and declined to refund my $228.12, as is appropriate. Home Depot should refund, not Discover Card.

I agree that Fast Mile was at fault and not Home Depot; however, my contract for delivery of a product was with Home Depot and NOT Fast Mile. Home Depot is still liable to me and Fast Mile is liable to Home Depot.
I am requesting that Home Depot refund my $228.12. I did not receive the product as contracted through no fault of my own. Please see attached Discover investigative information
Desired outcome: Receive refund from Home Depot for 228.12
Home Depot
-
discount
In 2001 we had a huge fire in San Diego, I helped a 85 year old lady to rebuild her completely destroyed home. At the time you were gracious enough to give a 10 percent discount to fire victims. The prolbrem was that it took about 4 years to get all the permits in order and at that point you stopped the discount. The reason I bring this up is what your doing now.
I just moved to Texas and have a few building progets going, I budget them out and count the cost. I just got a two other home depot cards and have a few homes I want to flip. Yesterday I went to buy more lumber for the decks that I am doing in stages. I only bought about 800 dollars worth but the said no mor Military discount. That's 10 percent of costs that was never figured on, I got the program for my phone and did what was asked for that. I also have been buying wood this year with the discount so I was surprised yesterday. The gave me a discount but the wood for decks is not carried by lowes so I cant use the same wood without paying full price that was not budgeted. I sure that at this point you don't care that I have been loyal to homedepot and will prolbly just blow this off. In 2001 you did not care and now you dondt seem to care.

Sincerely Anthony Palmer
This review was chosen algorithmically as the most valued customer feedback.
STORE 6673 00028 48471 01/11/22 1101 AM bar code #6673 28 4871 01/11/2022 424 Sale cashier Vivian Before I made purchase, I asked if military discount applied to garden supplies and was told by 2 employees that it did my Home Depot card shows that I get discount on qualified items, when I got home I did not receive discount on 2 items out of 4 garden soil...
Read full review of Home Depot
Home Depot
-
Home delivery
My delivery has been rescheduled multiple times, and today the long promised day arrived.

I have taken a day of work, collected my daughter from school early, and delayed the concrete pour on my driveway renovation because I had repeated promises from your call center that it was all on track and certain to be delivered.

The promise made to me at 6.45pm, that it would certainly be delivered, was followed 7 minutes later by this online message!? How can someone ring to confirm, then 7 minutes later have the delivery cancelled?

This is so frustrating, has cost me half day of lost work, a freezer full of food that spoiled, and incredible frustration. Surely it cannot be hard to schedule a delivery and get it done on time, when the window is a 4 hour target?

You told me that there was something wrong with the truck, but that is simply not true - I watched the delivery schedule, and I was #16. The first 14 deliveries went ahead, and then suddenly when it is near the end of the day "something goes wrong with the truck". That is so clearly dishonest, just to add insult to injury.

Further insulting, the web-site says that "Delivery attempted on Tuesday, January 11", when clearly that isn't true either
Desired outcome: please just deliver when you say you will
Home Depot
-
Defiant DFI-5983-BZ-G
Every 10 years or so I buy 3 motion detector outdoor lights from Home Depot. They usually only last about 10 years. I think I went longer this round as I wasn't looking forward to the effort. I spoke with a store employee before I made this purchase. I hired an electrician to do the work this time, as at my age I was reluctant to get on the ladder for two of the lights on the second story. After having them in 24 hours, I am running into problems. I called Defiant and learned that their lights are not compatible with FEIT smart switches. When I activate the switch with the motion detector light it also intermittently turns on other FEIT smart switches in the same box. The Home Depot employee did not tell me about this. This is not surprising as the Defiant rep said it is not information included on the box. This is not acceptable.
Desired outcome: I want someone to pay for the work and usable lights to replace the ones that are now installed. I will gladly pay the difference in cost for useable lights.
Home Depot
-
GE washing machine
I had my washer installed. All they did was bring it in borrowed my husband's knife to open the box cause they didn't have one! Then they attached the hoses pushed it back where it should go and ran a cycle for me to see that it does run and they left. They did not level it so when I used it the walked at least a foot away from where it was put and then walked back some and pushed my dryer into the wall and put a dent in the other side wall! None of the installation pieces were put on, they just left them in a bag for us to do! Very unhappy
This review was chosen algorithmically as the most valued customer feedback.
Today I tried to find Landscaping rock Model #RFERL1 Store SKU #568691 Internet #202576848 When I tried to find it at the store the store clerk couldn't find it either. This is about the fifth time in a year that I have run into this problem at the Alvin, Texas store. They never have what they show they have in stock. This time there were supposed to be 53...
Read full review of Home Depot
Home Depot
-
Appliance delivery
The delivery driver said he believed there was a gas leak but took it upon himself to turn our valve which may have damaged it. Then we called to get the dryer rescheduled for delivery after having the gas company fix the gas line. The delivery was scheduled for 1/6 but no one came. Then instead of fixing the problem we were told we need to wait another week for the delivery. This is unacceptable
Desired outcome: We want delivery expedited and some form of compensation for the inconvenience.
Home Depot
-
Appliance extented warranty
I purchased extented warranty on four appliances at a cost over $900.00 and I had a whirlpool dish washer break down and now over six weeks later I am still waiting for replacement parts froma company named comerco that was contracted to do the service. I now find that home depot ceased using this company due to poor service. I want a refund and/or the company that home depot has under contract now to do the services that I paid for and am not receiving
Desired outcome: REFUND OR THE SERVICE I PAID FOR
This review was chosen algorithmically as the most valued customer feedback.
We purchased a Frigidaire refrigerator through Home Depot in March of 2021. Approximately in June, we started to phone home depot about strange noises that our refrigerator was making. We were referred to the Frigidaire 800-374-4432 line, as we were told that the refrigerator was under the one year warranty from Frigidaire. We have since called multiple...
Read full review of Home Depot
This review was chosen algorithmically as the most valued customer feedback.
My Stove had a gas leak Home Depot or Asurion has not been any help it has been 4 months they sent out a company who said there was no problem, however the gas company had red tagged my stove. claim closed! I had to reopen a claim Lewis Appliance came out a month later ordered parts then came back a month later installed parts safety regulator and Safety...
Read full review of Home Depot
Home Depot
-
gift card fulfillment
I ordered a gift card from Home Depot on the 17th of December. I got a confirmation immediately. I didn't get a confirmation of shipment until the 23rd at 10pm. I didn't actually get the card until Monday, the 3rd of January, long after Christmas when it was meant as a gift. They claim they had delays because of Covid-19 and bad weather, but the cards I ordered from 2 other vendors came the Monday after I ordered them. I had no delays in my mail or package deliveries before or after Christmas, only the gift card from Home Depot. I don't need resolution. I just wanted people to know.
Home Depot
-
Asurion is not repairing my generator
In August I noticed my generator would go into overload and stop putting out power. I opened a warranty claim with Asurion in September 2021. It is now January 2022. They closed the original claim in Dec 2021 and I didn't find out until I checked status. Now they just put me on hold and hand up. They claim they are having a supervisor call me, but that has been 2 weeks.
Desired outcome: Fix my Generator
Home Depot
-
Appliance install
When my $1800 washer & dryer were delivered earlier today, the install crew pointed out that the cold water supply valve has a leak. They will NOT install the washer until the valve is fixed.

HD will do the work for no fee, but no one can tell me when the repair will happen. I get; "someone will contact you in 24 - 48 hours to set a schedule for the repair". NOT ACCEPTABLE.

I called several numbers for HD & got nowhere. The same line keeps getting repeated.

I am a GC that does a fair amount of buying at HD & if this were my client, I would be getting a new butt ripped right now.

Really, Home Depot? Lip service is the best you can do?
Desired outcome: Get my damn washer hooked up today or come take the washer & dryer back. I'll go to a vendor that actually cares!
Home Depot
-
Lux vinyl tile
You just delivered my order of lux vinyl tile to my home. The Mexican driver refused to bring the 4 heavy boxes 2 feet into my home and insisted on leaving them at the curb with my uncollected garbage. The garbage man is due here within the next 30 minutes and I assure you would have included these boxes with my trash. While I was taking pictures of the driver, he floored the truck in an effort to negate my efforts, but I nonetheless succeeded.
I am a 100% service connected disabled veteran as evidenced by your records. Where on Earth do you find these people? This behavior is disgusting!
This review was chosen algorithmically as the most valued customer feedback.
After contacting the Home Depot Corporate Headquarters complaint department, I was given the automated run around and when finally able to speak with an actual human being able to voice a portion my complaint, which fell on deaf ears I was put back into the automated loop. What a disgrace. Incident occurred on 12/26/2021. Human Resource dept seems none...
Read full review of Home Depot
This review was chosen algorithmically as the most valued customer feedback.
Today I went to Home Depot while I waited for my car to get an oil change. While browsing I looked at many products and then compared prices to Amazon out of the back corner of my eye I saw a A woman out of the corner of my eye particularly interested in me. I continued shopping and eventually got a call so I checked out upon leaving I had to use the...
Read full review of Home Depot
Home Depot
-
Ge adora washing machine
We purchased this at Home Depot last January. After having an old washing machine for close to 30 years, we decided we should upgrade. Unfortunately, we got rid of the old one before trying the Adora.
It really is junk. When I wash dark clothes, it always leaves a soap stain. I have to rewash it by hand to get it out.
We never did use a lot of laundry detergent, but now, we barely use any. I'm so disgusted with the lack of integrity in design; I'm ready to throw it out. I will never purchase a GE product again, nor will I rely on a Home Depot salesman's advice.
If I had to do a star rating, it would be -10!
Desired outcome: Another washing machine that actually cleans my clothes.
This review was chosen algorithmically as the most valued customer feedback.
Purchased lg 6.3 electric oven from home depot, paid 200.00 dollar for the home protection plan (dept c @asurion.com). On december 12 2021 upon cutting on, allowing it to reach 350 temp, placed cook ware in oven.30 minutes later went to open oven door, and their was a thin hairline crack on the inner door where the glass allows you to look inside...
Read full review of Home Depot
Home Depot
-
Service
10/07/20 I purchased a Ridgid cast iron table saw at store 588. There are several reasons why I shop at Home Depot in this case, Ridgid offers a lifetime warranty, and Home Depot is the only authorized Ridgid repair facility within 100 miles of San Antonio Texas. Because of these two reasons I thought, in the unlikely event of my expensive lifetime warrantee table saw would break, I would be covered. Well, the table saw did break 11/02/21 with, what a later found out was a common defect of this model of table saw. After going to the store closest to me, the team member suggested I take it back to store 588 and see if I could have the table saw repaired, and I did. After conversations with the team members at the return desk, then with the manager, (not store manager never saw them), I was told the best bet was to turn-in the table saw for repair. (This is the authorized Ridgid repair facility) However, no Ridgid repairs take place in this facility and the Table Saw must be shipped to Atlanta for repair, 7-to-9-week turnaround time. I was hoping for some other accommodation. I asked about the return to vendor, where I would have taken a substantial lesser amount in-store credit, purchased another smaller portable table saw it keep my shop running, unfortunately, this seemed not to be an option, because the store manager would have to sign off on it, who I did not see.
Needless to say, I am very dissatisfied with this whole ordeal, living in San Antonio I have many options where I can take my business, I chose Home Depot because of their customer service and over the last 20 years it has been great. Again, very disappointed, and now I will be without a critical piece of my shop for at least two months. When there is long lead-time to repair, some flexibility to policies should be made. SFC Mark Hurt (ret)
We are here to help
16 years' experience in successful complaint resolution
Each complaint is handled individually by highly qualified experts
Honest and unbiased reviews
Last but not least, all our services are absolutely free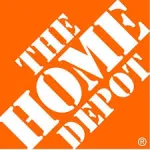 Home Depot contacts