HelloFresh
-
Delivery
Warning: For several months in 2015 I used Hello Fresh food delivery. I recently browsed their site. Today a box of food was delivered to my old address where I haven't lived in almost 2 years. I called Hello Freshand they said that as soon as I went on their site I activated it. What? I argued that if I had activated my account I would have selected the food (which of course I didn't) and updated my address. Even though this makes NO SENSE to me. How can they automatically activate my old account when I was just browsing? They are billing me for food that was delivered to a home I do not live in? And yet they are billing me. DO NOT EVER USE HELLO FRESH. I
Desired outcome: I wanted my entire amount reimbursed, but they wouldn't do this. They charged me 50%. Hope the people living at my old address enjoy whatever meals they delivered.
HelloFresh
-
Charges
I recieved our first shipment on May 8,2022. Decided pretty quickly that it is not what I was looking for and cancelled on May 9, 2022. On May 22,2022 a charge for 106.18 was sent to my bank account. I made it clear that I did not want any more product, so do not know why this was charged. It also placed my account in overdraft, triggering a charge of 29.99. I wish to have the charges reversed immediately.

Thank you,

Linda Davis
Desired outcome: Full reversal of charges
HelloFresh
-
Unauthorised sale
I filled in a form for a deal with Hellofresh, however when i came to selecting i found they DO NOT offer vegan options so i never continued. Despute this they have extracted £18 from my account amd deliver anyway.

I not happy and ses really awlward to contact them.

I dont know what else to add to my word count for my complaint but this is not acceptable.
Desired outcome: I wamt full refund
HelloFresh
-
Hello Fresh delivery of meals
I wanted to do a trial run for this company- Fresh Start the end of April 2022. Without ordering again, I received a box of 3 meals on May 2, 2022 to my surprise. I emailed them and indicated I did not want any more meals and to put orders on hold until further notice. I did not get a response recognizing my sent email. Then again on May 9, 2022 I received another 3 meals (Order # CA21332610). What does one have to do to cancel of which the company claimed "it was so easy. Cancel anytime"?

Posted May 9, 2022 by a dissatisfied customer from Edmonton, Alberta, Canada
Desired outcome: I want all future orders cancelled period. It would be nice to get credit for the meals I did not order. Thank you.
HelloFresh
-
About kayamoola online casino
Since Saturday I have won the amount of R1,200 then I tryed to withdraw then they respond that I must send my documents I have tryed to send my documents but it's keep on saying not verified, I tryed to contact them with email but no respond until today. It was on Saturday 08/05/2022 I have won till this day of 10/05/2022 they are not responding my emails
Desired outcome: Please can you help me to find the company so that I can withdraw my cash
HelloFresh
-
Bait and switch
After reviewing the meals on the website, I decided that it was not for me and cancelled the account.

Low and behold I received a box with meals that I did not choose. I addition how was my credit card information captured since I did not enter it!

The customer service person said that a box was automatically sent out, but could not answer any of the above problems

.
HelloFresh
-
Unauthorized credit card charge
In October of 2020 I tried Hello Fresh. The food delivered was excellent - a couple of minor issues - but all told, very good. I did cancel my plan, however, immediately because of delivery issues affecting food spoilage and the unpredictability of delivery services.

Now in February of 2022 (15 months since my 1st experience with Hello Fresh) I got a promotional offer of 17 free meals that was inside a package I ordered from Macy's.

I did not log into my old account from October 2020, I just wanted to take a look and see if anything would change my decision...for example, fewer servings, fewer delivery days. The site kept rejecting the promotional code that I was entering so I left the site.

I DID NOT PICK MEALS, I DID NOT INDICATE FOOD PREFERENCES, NOTHING. I DID NOT EVEN PICK DELIVERY DATES.

TODAY, FEBRUARY 15, 2022, I found that 1 visit to Hello Fresh website reactivated my account and used the debit card information I gave back in October 2020 (15 months ago) and apparently decided to start a delivery.

I called and spoke to 3 representatives at Hello Fresh (none of whom could understand English except the 3rd fellow who was in another country, but I didn't even understand where he said he was). "Alex" from Hello Fresh operators said he would close my account but he could not cancel the order because it was already shipped! ALREADY SHIPPED? Who decided what meals I want and what days I want delivery? I DID NOT CHOOSE ANYTHING. I simply went onto the site.

In these POST-COVID days with the entire world going crazy, INCLUDING THE UNITED STATES, delivery of ANYTHING except from AMAZON is very unpredictable. I WOULD NOT CHOOSE TO HAVE FOOD DELIVERED DURING THIS UNPREDICTABLE TIME ... BUT APPARENTLY I AM STUCK.

I DISPUTED THIS CHARGE OF $47.95 TO MY BANK, BANK OF AMERICA, BUT I DO NOT KNOW IF THE OUTCOME WILL BE RESOLVED IN MY FAVOR. TO ME, $47.95 IS A LOT OF MONEY. I LIVE ON A VERY LOW INCOME, BUT I'M USED TO IT AND MAKE SURE NOT TO WASTE MONEY.

I TOLD "ALEX" THE OPERATOR ANSWERING FOR HELLO FRESH TO CLOSE MY ACCOUNT (I DIDN'T THINK I HAD ONE!) AND REFUND THE CHARGE. HE SAID HE WOULD CLOSE THE ACCOUNT BUT COULD NOT GIVE ME A REFUND.
Desired outcome: PLEASE REFUND MY $47.95. PHONE OPERATORS HAD NO AUTHORITY TO REFUND. I WOULD GREATLY APPRECIATE IF HELLO FRESH WOULD REFUND MY $47.95. (HLLFRSH *2943548728). PLEASE GIVE ME A REFUND. I'M BEGGING YOU. THANK YOU.
HelloFresh
-
Bait and Switch
I signed up for their discount intro rate: first box at -50% and free shipping; second at -41.75; 3 to 6 at -21%.

First order of six meals was correct at $28.17. Second included the Valentine special as 'in-menu starting at $9.99', plus two other meals. It resulted in two charges: $27.98 (2 x $13.99) and $45.95, totaling $73.93 for six meals.

Oswaldo (on chat) could or would not explain how these charges were made up, nor why the Valentine meal was $13.99 per serving rather than $9.99. He simply repeated the discount structure, while also asserting defensively that 'I am not in charge of the promotions details'.

He offered to 'remove the 27.98 gourmet option as a one time exception for you because these are your first boxes no worries :)', but later stated: 'I issued a credit for the amount of $27.98 The credit will automatically apply on your next full-price scheduled delivery'.

No help, as I requested Oswaldo cancel my account.
Desired outcome: Please refund the excessive charges.
HelloFresh
-
Applying the correct discount voucher
My son has used Hello Fresh for a while and you sent me a voucher that will give me up to £62.99 discount, £42..99 on the first box and a discount on the subsequent 2 boxes. However, when I signed up on Wednesday 19th January 2022 and selected my meal plan for 2 people and 3 meals. This automatically applied the discount but I wanted to change to 5 meals and in doing so the discount did not automatically change to the 5 meal discount so I used the chat line.

However, after a long conversation they said couldn't help and said I had to email HelloFresh. I emailed HelloFresh explaining I had an voucher that gives up to £62.99 off the first box. Then the person accepted this and said they will change it.

I checked the web site and it had not been applied so contacted again and this time it was someone else who replied but they just explained I had selected the 3 meal deal but did not volunteer to amend it. So I wrote another email and someone else replied saying I had selected the 3 meal deal. Each time I sent an email was someone different replied and they did not read the email chain. It was like being stuck in the twilight zone, just kept repeating the same conversion over and over, despite many more emails no-one reinstated the original voucher for £49.22 that was offered for the first purchase.

In total over 20 emails were sent including two separate copies of the original email offering the £69.22 whole discount and an on-line chat but no-one reinstated the original voucher.

Totally fed up with this waste of time I said cancel my subscription and even that they seemed to have issues! It took about 3 or 4 emails for this to be done so I cancelled the subscription myself. However more emails were necessary as the web site said that payment had already been taken although delivery had been cancelled 6 days before it was due. Another email was required to say that no payments were to be taken as the delivery was cancelled.

No one running a business should expect any customer to experience what I have. You should aim to do better you have a reputation to consider.
Desired outcome: voucher to be honoured and compensation for wasted time corresponding trying to get the matter sorted which failed.
HelloFresh
-
Incompetence and unresponsive
My son gave me a gift certificate for Christmas. My very first dealing with Hellofresh was very frustrating. I wanted two meals once a week but the Website won't allow it. It's set up for a minimum of three. I called to get it straightened out. My first two meals arrived ( without the meat) and two days later three more meals arrived which I had not chosen and didn't care for. I had to call and I wanted to cancel and have them refund the remaining portion of the gift certificate back to my son. Of course they won't do that! The certificate does not include shipping so I had to pay extra for that. The recipes indicate a prep time but you can double it due to the unfamiliar ingredients and all of the unfamiliar steps required. I cancelled my next two shipments as there was nothing appealing to choose from on the website. You can't do a search for food that you like such as Italian. You have to pick from what they give you as choices. This week they had an Italian dish on the menu so I placed an order. This morning I find they charged my PayPal account for the cost of the meals. They are not honoring the gift certificate! I never want anything to do with this company ever again.
Desired outcome: Refund gift certificate and the PayPal charges on my account
HelloFresh
-
Erroneous charge
I emailed Hello Fresh last week and told them to cancel my account and not to send any further meals. Today I received an alert from my credit card company notifying me that Hello Fresh has charged my card $64.29. Please reverse that charge and cancel my account. In case you don't already know it, my name is Danny Clifton and my address is 5320 Hunt Master Drive, Apartment C, Midlothian, Virginia, 23112.
HelloFresh
-
Not fresh veg in box.
I got on to them about this before and they would look in to it yeah right, 2 months ago. The Lettice was slimy and lemon old, carrot floppy etc, The never offered to replace the box and most likely never even looked in to it as I suspected just company B/S is usually the case, the old mirror brush off, "we will look in to it". I would never buy from hello fresh or foods again or recommend it. In my opinion, you need to get ya act together real soon or people will give you the flick.
EMAIL: [email protected] or [email protected]
Desired outcome: Why bother, ya never did nothing before or got back to me. just slack in my opinion.
HelloFresh
-
Product/Service/Customer service
Hello,

I've had a very unpleasant experience with your company! It seems to be that the employees of this company are very unprofessional!

Customer service
I ordered 3 boxes from you and I paid for 3 boxes, but HELLOFRESH keeps sending me requests to pay off the 4th box, which has never been delivered! The company simply blackmails me to pay them money! What kind of accounts do you have if they are not able to clear 3 payments against 3 deliveries? If you continue to black mail me, I have to go to police and complain about you company!

Delivery
All 3 deliveries were made NOT TO my apartment! One box was dropped in front of my apartment door (I was at home and none had ringed the door bell), 2 other boxes were dropped at the building entrance on the post boxes! No phone call, no ringing the door bell- is this your normal methods of delivery? Do you expect that a customer would be waiting for your delivery service for the whole day in front of the entrance door of the building?

Quality
The ingredients in all 3 boxes were of a bad quality! The meat was warm, green herbs were half dry half spoiled and had black leaves.

In general, the price at which you sell your boxes and the cost of deliveries are TOO HIGH for such a poor quality
Desired outcome: I expect you to contact me asap before I complain to police for blackmailing
HelloFresh
-
Cancelling service/Deactivating Plan/Refunds evidently impossible/Hello Crooks
Hello Crooks
We are another unsatisfied client seeking to end our service with you, your new phone number says business hours are until 7 on Sundays, yet at 6:26 no Hello Freshers are answering.
Really we would continue service if you sent us what we ordered. Or refunded money when we complained you continue to send meals we don't want and didn't order.
Merry Christmas. We need you to respect our cancellation. Refund us for the last 2 weeks since you continue to send boxes we didn't order.
Stopping payment through the bank
No photo necessary. You know you are sending things we didn't order.
You know you don't send what we do order.
Bye bye Crooks,
You had us at yummy steak plate. Once. Then it's all been vegetarian flatbread and pasta ever since.
Honestly. You all will no doubt be facing litigation if you don't make happy customers.
Hopefully you will actually cancel our service and stop sending boxes before we have to get a restraining order.
Desired outcome: cancel our service and refund our money for the last 2 weeks and stop charging our account
This review was chosen algorithmically as the most valued customer feedback.
1. I received a coupon in the mail for 16 FREE meals. 2. In order to view their available programs, I needed to provide Hello Fresh with my credit card info again this was BEFORE I could view their plans and available meals for the upcoming week. 3. I noticed that there were NO FREE MEALS, but discounts on the first 3 weeks that Hello Fresh attempts to pawn...
Read full review
HelloFresh
-
Gift Certificate never received
I ordered a gift card almost 6 months ago for an anniversary. The couple never received so, I called customer service. Gave the address - again, plus phone number AND email address for the recipients. Found out over Thanksgiving that they STILL haven't received this gift card. Quite disappointed!
I've ordered from companies like this before with great results and the gift has been greatly appreciated. This was the first time ordering from HF and most likely the last.

If this cannot be resolved, I'd prefer a refund of the $100.00 and I'll purchase from another company.
HelloFresh
-
Ingredients and Customer Service
03.11.2021 and 24.11.2021
ref 181769663
order 223584511
I closed my account after the last order was dispatched around the 30/10/2021 and received the last delivery - upon receipt of this delivery I found that there were 4 items missing, the bag had been opened and also a recipe missing - couple this with the meat all expiring on the 5th November meaning the box to me was no good. having to purchase extra ingredients - finding recipes and freeze or not use the recipes due to use by dates was not good. However as I closed my account I would not advise on the app the missed ingredients as the credit would be applied to the account which I no longer have. So I called customer services, I advised when I first started with hello fresh I used the PayPal dispute and a partial refund was issued that way so was advised to do this.

I raised the claim with PAYPAL and HELLOFRESH did not respond. So I raised the claim to a dispute by which PAYPAL contact you - AND a FULL REFUND was issued last week. This I did not request as I received goods just not to the full expectation.

Then yesterday 24.11.2021 I received an invoice for a payment for the amount from the 03.11.2021 delivery as the amount was failed to be taken from my payment source. This is incorrect and I can show the paypal messages and dispute.

I also received a phone call from your customer services team about why I was leaving and can they persuade me to say where I also informed them about the above issues.

Last night a lovely lady was helping me with this but advised you require the payment or further charges and 3rd party resolution may occur. I have paid this following this advise. as they advised only a £7.50 refund would be issued after payment.

However I have raised this as a complaint with paypal as this is how tis matter was RESOLVED.id-pp-d-131 517 950 whom have advised you were entitled to request this from me.

I would like to speak to someone regarding this as I have spent almost 40 minutes yesterday on the phone, 30 minutes writing this and preparing information and also the time spent making the origional phone call and claim on payal.
HelloFresh
-
Never Received Box and Not Refunded
One of our boxes was marked shipped and then never arrived. We reached out to hello fresh and they said they would give us credit for the next box. When the next week comes we get charged for the next box. So we reach out again and they tell us they are going to refund the box that never came. I waited over a week and the refund never showed up. So we reached out again and they said it was processing and would be a couple more days. After waiting a couple more days still no refund, and then I got charged for the next box. We reached out again and were told that they credited us for a box which was absolutely not true. We told them we were cancelling our subscription and their response was that they would give us a $10 credit. Absolutely ridiculous.
Desired outcome: I want my refund
HelloFresh
-
Product, Hello Fresh
After being abroad for 3 weeks we ordered Hello fresh as we didn't have ANY food in our fridge or cupboards. Ordered 4 meals and so far two are wrong with missing items. The Fragrant Tofu Laksa is missing 4 items: red Thai paste, vegetables stock, cornflour and peanut butter. How are you supposed to make Laksa without the flavour? I currently just have coconut sauce. This is appalling.
Account is Evie, [email protected]
Desired outcome: Refund or free box
HelloFresh
-
Vouchers included in box this week
I received this week's box on 2nd September.

Inside was a book of vouchers.

I was incredibly interested in the Emma Mattress voucher as I've been planning to invest in a new mattress this year, and was going to purchase.

Went to purchase only to discover the voucher was valid only until 1st September - my Hello Fresh box was delivered on 2nd September.

Disappointing as it was a 41% off voucher.

Thank you.
Desired outcome: A usable Emma Mattress 41% off voucher
We are here to help
16 years' experience in successful complaint resolution
Each complaint is handled individually by highly qualified experts
Honest and unbiased reviews
Last but not least, all our services are absolutely free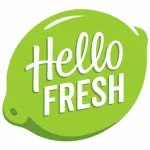 HelloFresh contacts