Food Network complaints
195
Food Network
-
Shows
I'm so tired of the same old people dominating the Food Network shows. You would think there are only five or six personalities in the United States. Surely there are up and coming new chefs that are working hard to make a name for themselves . For goodness sakes give some of these people a chance. You use the same old people with just new show titles. Frankly…if I have to see another show with Alex or Bobby Flag, we'll I'm just going to flip out! PLEASE find some new, young, interesting talent. WE deserve it!
Desired outcome: Someone listens and makes some changes.
Food Network
-
Host guy fieri
I would like to ask why Guy is on so many shows. I use to watch his DDD and found it f=very informative, interesting and found him to be a good host. Now that he has so many shows on now I find him to be very holier than tho, annoying and just not interesting at all. When he brough his son Hunter into the picture it only got worse. How doe he have so many shows. Does he own the food network of part of it or something? I refuse to watch any more of his show at all.
Food Network
-
Great food truck race
My wife and I used to love watching food truck race but the last three seasons you have ruined it by having these drag Queen wanna be's on the race . This season june of 2022 you have the three drag queens who wear sequin gowns and turbins on their head , the one guy is a big fat slob who make Mac and cheese which lot of people hate and he tries to act like a woman , he's not even close to being a woman ! Season before you had that tica masala or whatever Their name was with another drag Queen prancing around the whole time , what does this have to do with food truck ? We quit after three episodes this year , and are done with this show , thanks for ruining it for us with this lewd behavior
Desired outcome: Go back to having ordinary people who worry more about cooking than prancing around and wearing outrageous costumes
Food Network
-
The Great Food Truck Race.
I have a complaint about the great food truck race show that aired 06/26/23 8-9 pm. At 42 minutes left in the show three poorly dressed trans guys are humping each other in the food truck shrieking "twerk". This is not what I want to watch with my family, and not the type of entertainment I expect to see on a show about food trucks. If your producers/editors are that desperate for any type of ratings and are not cognizant of good television maybe they should explore other fields of work. I have nothing against other lifestyles. Just please no faux sex acts during family tv. It wasn't funny.
Desired outcome: Clean it up and stop downplaying the intelligence of your audience.
Food Network
-
FIRE trump supporter ree drumond!
I have enjoyed Food Network for many years even back to the Emeril days. I enjoy almost all your shows, BUT I am Offended by Food Net's complacency to have on staff, ree drumond. drumond's political passion for trump and Offensive political racist views should Not be encouraged by being on Food Net! I would like to endorse a petition to Fire r.drummond from Food Network.
Desired outcome: FIRE ree drumond trump supporter!
This review was chosen algorithmically as the most valued customer feedback.
Sooooo boring. Seriously. Same commentary every episode.
Read full review of Food Network
Food Network
-
cancellation of magazines
I have been trying to cancel my subscriptions to the Pioneer Woman and the Food Network magazine for awhile now I have copies of where I wrote cancelled on the invoice before sendng back to you and I just keep getting the invoice. I do not want the magazines and I want to cancel my subscriptions . what else do I need to do? my account # [protected] my email is [protected]@gmail.com thanks for your help
Desired outcome: Cancel my subscription and do not send me an invoice I am not paying it
Food Network
-
Spring Baking Championship
My family and I are DONE with your so-called competition shows. There has been a steady decline for years now and this last season of SBC was the final straw. These shows used to have some integrity and actual CHALLENGES. Towards the finales it used to be Baked Alaskas, Mirror Glaze cakes, Croquembouche etc etc. Now the most basic and juvenile desserts are acceptable, and there are different standards for each baker. Also, why is Molly Yeh's name on the title screen? No other host (OR JUDGE for that matter) ever had their name featured. Apparently this is no longer about the bakers, just an ego boost for a self-entitled millennial…. You've made these shows a joke. The last legitimate winner of any of these shows was Adam Young in 2015.

Congratulations on speeding this show's journey to the cancellation list
Food Network
-
Baking champioship 2022
WHAT A RIGGED COMPETITION. THERE IS NO WAY that Jalessa deserved to win. SHe made a cake. a cake ...what progress?

You have a skilled and CONSISTENTLY talented French baker---who can bake anything and MORE than a cake and you pick Jaleesa?

Stop placating us.

What are the rules? how do you judge--duff? what crap you try to hand us as if we dont see how loose the judging is---

TOTAL dissapointment.
Desired outcome: fire your judges--LOVE Nancy.
Food Network
-
Spring Baking Championship 2022
Not really a complaint per se - just a big disappointment on this years Spring Baking Championship. There were a lot of editing discrepancies. Like chunks of stuff was left out and weirdly edited that made it a bit confusing at times (like time warp things were happening).

I personally didn't care for bringing in the 2 bakers after the initial contestants had formed a unit/bond. And then having those 2 be against each other. It was like you added a show w/in the show.

And then bringing back someone who had been eliminated. I loved Carolyn, but the point of this show is to eliminate down to the final and declare a winner.

And then not telling contestants what the challenge is until judging starts (on the finale preheat...telling them the bottom 2 had to go into a sudden death)..and adding injury to insult, having them have to compete to make crap you put sprinkles in better. These are baking pros - it was insulting to them and to us, the audience. When Molly suggested making brownies and elevating sprinkles - I was with Romy...I would have walked off.

Please do better for 2023. This is one of the better shows left on the network and it really turned me off this year! As a side note...can Jesse come back?

Thanks for listening
Desired outcome: That producers/creators just let the actual baking talents of the contestants be enough...and the challenges are clear when they start, not when they are over.
Food Network
-
2 - 40 piece ripple dinnerware sets upc # [protected]
I purchased from Kohls, a set for a christmas 2021 gift for my nephew and I liked it so much I purchased one for myself. Unfortunately both sets are of proor quality. Immediatly the plates developed chips and the bowls have cracks. I am very disappointed and embarrassed .

Thank you,

Denise Schmidt

[protected]@charter.net
Desired outcome: Any compensation would be appreciated
Food Network
-
Tournament of Champions III
Watching the finale episode. You need to get rid of the woman judge with the glasses (I can't remember her name). It is obvious that she's been judging so much that she knows who cooks what (when you are on every episode of the season, the best of food critics can identify a chef by the cook). May I suggest for the semi-finals you have judges that have not judged any previous competition. And then on the finals, change the judges, again, that have not judged any previous competition. It's the only way to be fair. There is enough chefs in this world that you can have different judges for each episode.
Food Network
-
Girl meets farm Molly
During an episode of girl meets farm aired 4/6/22 demonstrating roasted squash shells and cheese recipe, chef Molly says "the combination of nutmeg and cheese is cozy af". Cozy AF? Cozy as fuc*?!? You allow the vulgar slang on a tv cooking show? This is so inappropriate!

The FCC prohibits the use of the F word! Even though not stated it was definitely implied!

I will report this episode to the FCC
Desired outcome: She should be reprimanded and instructed to refrain from inappropriate language Is she too dumb to express herself without the use of vulgar slang??
Food Network
-
Pushing immoral behaviors of your contestants on your viewers.
Why can you not quit pushing the immoral behaviors of your various Baking Championships contestants on your viewers. I loved watching your shows, but I won't anymore along with many other people I know. You are putting more and more queers & trans on your shows. WHY? Are your receiving good money to push this mess? We don't need to see or hear about the immoral behaviors of these people on your shows. Last night did us in when Molly had to ask what someone does in his spare time - Really? and of course what was shown - pictures of a man in his dress up attire. If they want to do this fine - just keep it off the air and out of our face. This is supposed to be about cooking & I thought a family oriented show - not about the immoral things you like. Very disappointed in Duff, Nancy & Molly & the others involved in this show.
Desired outcome: QUIT PUSHING THE IMMORAL BEHAVIORS of your contestants & just show the cooking part. I would like a response
This review was chosen algorithmically as the most valued customer feedback.
I was cooking chicken tinola and noticed black thing floating as I was stirring pot. I scooped it out and was hard stuff. It was metal. I poured all mixture into another pot and saw the pot has chipped. I would appreciate very much if you can reply to my request. Sincerely, Nida Mon [protected]@yahoo.com
Read full review of Food Network
This review was chosen algorithmically as the most valued customer feedback.
Both spring and holiday baking championship shows need to go back to the old format. The new format is slow and boring. The challenges are all cake and it's not fun to watch!
Read full review of Food Network
Food Network
-
Spring Baking Championship
You have two shows with the same name.

Spring baking Championship

The first show has hosts has Sunny Anderson, Duff Goldman, and Nancy Fuller I really enjoy this show

The second show has Lorraine Pascale and Kardea Brown I don't like them and do not want to watch them.

Since they have the same name you have to record both or none and it is an inconvenience I have other shows that I would like to record during their time slot.
Desired outcome: Let me choose what shows I want to record and don't try to force into watching something I don't like change the name
Food Network
-
Cookie sheet ovenwares
These set of 3 cookie sheets have to be by far the worst cookie sheets we have ever bought.. No matter the temperature of the oven, they burn all the food and they twist so bad they almost flip over in the oven...Do Not buy these. They were bought at Kohls in Paducah Ky. There are no numbers on the cookie sheet to have them identifiable, only the name on them.
Desired outcome: I would like an apology and a response..a refund would be nice but I cannot find receipt..
Food Network
-
Stoneware mugs - part of ser
We bought a food network stoneware set of plates, bowls and mugs at Kohls and used after Christmas. We have had 2 mugs crack after pouring hot water in them. One cracked in January. The other cracked in February. We were lucky not to get burnt. We have the mug that just cracked We bought a food network stoneware set of plates, bowls and mugs at Kohls and used after Christmas. We have had 2 mugs crack after pouring hot water in them. We were lucky not to get burnt. Jumped back when heard the cracking. They are square mugs at the top and are burgundy this weekend. They are square mugs at the top and are burgundy. The one plate has a nice scratch from a steak knife already. For the piece this was not a good investment.
Food Network
-
5 quart Dutch oven lid with nibs -enamel scratching off
Enamel is scratching off the lid with metal showing under. I assume this not good for anyones health but cannot find anything on the internet. The pot itself is fine but it's the little nibs that are showing through. While I have had this Dutch oven for about 5 im surprised to see this ilove the pot but am not comfortable using it with paint oming off how do I get a teplaemebt lid
Desired outcome: replacement lid for 5 quart ib rowb
We are here to help
16 years' experience in successful complaint resolution
Each complaint is handled individually by highly qualified experts
Honest and unbiased reviews
Last but not least, all our services are absolutely free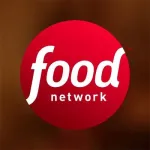 Food Network contacts