Hardee's Restaurants complaints
512
Hardee's Restaurants
-
customer service
I have stopped by this Hardee's on Saturday's a few times and each time I see and receive the same thing every time . Slow costumer service, drive-thru time's at a 230 when I know they can be alot lower than that because I used to do it when the store was on Lakin road in Virginia Beach, Virginia . The manager was not making sure time's were down or order's were given out on time when someone is waiting ten minutes for food or coffee you keep track of it. I have worked for Hardee's for two years so yes I know something about the way it's run. But the store on Holland road in Virginia Beach, Virginia really needs a change in the way they run the store .
Hardee's Restaurants
-
customer service
This morning on my way to school I stopped at Hardee's to get breakfast. Out front they had a sign drove in the ground says by sausage biscuits two of $2.50 and decided that is what I would get. I went inside because the drive-thru was backed up. When I got to the front I ordered and the lady said " we don't do that anymore, what else you want" I told her the sign was still out front she said that it doesn't matter, what else do I want in a hateful demmanner.
Hardee's Restaurants
-
store not complying with opening time.
On quite a few occasions went to the store in My Pleasant SC got there at 5:30am and sometimes at 6am and drive up to drive thru and no response whatsoever. I went to the doors and they are locked in which the posted time is 5am..Looked thru the windows and one person inside. I will have to go to McDonald's or Bojangles. I am a very unsatisfied customer..

Unsatisfied Customer
This review was chosen algorithmically as the most valued customer feedback.
Stopped in Perry Florida to have breakfast while going on a fishing trip with my son. Been to this Hardees on several occasions in the past and had outstanding service. But thanks to "Jewel" I will not be returning. She was snobby from the start and very unfriendly. The whole time she was carrying on a conversation with another employee. When we received...
Read full review of Hardee's Restaurants
Hardee's Restaurants
-
food and service
July, 31, 2017
To begin with, the three Order was cold and was prepared terribly. The first order was messed up and took over thirty minutes to fix including excuses and only having one cook in the kitchen; by the time the burger came out we were getting ready to leave, so we ordered it to go and it still was not ready(as shown in picture). Last of all, the workers continued to talk to the other workers. That was the worst experience we have ever had at a Hardee's fast food restaurant; and will not be returning on a Monday ever again.
Hardee's Restaurants
-
corner of hwy 17 and academic drive
The new opening of the Hardee's on the corner of Academic Dr. and Hwy 17 (Martin Luther King Jr.) has been painfully slow. The service is horrendously slow. Why is there a drive through? The last 3 times I've attempted to use the drive through, I (as well as other waiting drive through patrons) parked my car, went into the restaurant and paid for my items faster than waiting in the drive through line. This "fast food" restaurant is an oxymoron. There is nothing fast about it. I have worked in fast food at the age of 15 and quickly learned a "snappy, focused" work ethic. None of the employees seemed driven with any sense of urgency. The manager did apologize for the lengthy wait (17+ minutes) but apologies fare as long as there is progress. I was hoping the service would be quicker on Saturday July 29 (12:30 pm) but remain disappointed and will avoid this restaurant in the future.
Hardee's Restaurants
-
employee
I was Encounter and by An employee named Britney couldn't .She was rude she spoke way too Fast . And I could not understand a word she was Saying . She don't want money and handed me my food so fast I didn't ever have time to say thank you . But come to find out not all of it was there . Plus it took her about 10 plus minutes to get to me . It was a large drink a large fry and one large Burger . Maybe should look at who you're hiring instead just hiring because .
Hardee's Restaurants
-
too much sauce on product.
I'm a disabled veteran, my caretaker picked me up a Hordees 1/3 burger w extra lettuce. There was so much sauce everything slipped out of the bun. It's hard to imagine it wasn't done on purpose cause only a idiot would put that much dressing on a sandwich. I ate most of it and have a upset stomach. I also have both hands completely covered in sauce. The manager should spot check the product to see that this doesn't happen to someone else which, seeing what I received, has surely happened already. I pray I'll up-chuck that mess I was served, it's been 45 min. And is not sitting well. I don't have a printer so I'm not interested in a coupon or apology. I very much enjoy your fish sandwiches . Sincerely, James Harrison
Hardee's Restaurants
-
food
Husband ordered the 1/4 lb cheeseburger, but what he received definitely wasn't it. We were late being somewhere, and were already on the road so we couldn't go back. The burger looked disgusting and was extremely small, like they'd taken a regular sized patty and tried to pass it off. We have pictures, of what it is supposed to look like, vs what it did.
Hardee's Restaurants
-
the food
Me and my boyfriend went about 7:00 yesterday evening to get new jalapeño burger the burgers were cold and hard as a rock the sauce on it was watery and the cheese was cold basically what I'm trying to say is the whole burger was cold and disgusting. There is absolutely no reason for the food to be cold and the burger to be hard and cold. Could've at least warmed it up! Care about your customers!
Hardee's Restaurants
-
service
I pulled in the parking lot down from a green car. I stepped out and smells of marijuana smokecoming out the window of the vehicale. I thought nothing of it, and proceded inside to get breakfast. Standing in line the person in the vehicale walks in goes to the register and procedes to handle money. No name tag he is a white skinny guy. I didn't feel comfortable with a dope head taking my money. I just left without breakfast.
Stay away from fernvally when a skinny white guy is working he smokes marijuana and goes in trying to mess with money
Hardee's Restaurants
-
customer service
Horrible customer service. Wanted a sausage biscuit and hash brown with a cup of water. Waited like 6-8 minutes, got to the window and unfortunately i couldn't get a hash brown because one of the workers didnt ring it up. They looked at me as if i was stupid and as if it was too much to throw a hash brown in the bag because my simple order was messed up on THEIR behalf. I chose not to eat from there and wont be visiting this Hardee's again.
Hardee's Restaurants
-
2 cheeseburgers and wait time!
I live in Exmore where Hardee's sits directly next to an extremely busy McDonald's. Due to the increasing decline in the quality of Hardee's food & the ridiculous wait time for "fast food" there in Exmore, my daughter and I choose Mcds instead 9 times out of 10. Today, Mcds was so incredibly busy, we opted for Hardee's and crossed our fingers. Well! Her plain CB was NOT plain, & during the wait time in the drive thru window, we watched 5-6 cars blow through McDs! My CAB, which was ordered the regular way, was COLD and looks & tasted like it was made @ 11am! What on Earth has happened to ur quality of food? I understand that most of ur business comes from busses passing through our rural area, but WHAT ABT THE RESIDENTS who live here & cld sustain an incredible amount of additional income for ur restaurant? I'm just fed up w the incompetence and lack of any caring abt DECENT, FRESH food when there's 3 cars at lunchtime and it took over 12 minutes to obtain the old CBs we received, and again, one ordered plain, but loaded up! Seriously?
Hardee's Restaurants
-
worse than poor service
July 9, 2017 Hardees on Highway 280 in Sylacauga, Alabama.
I have been a patron of this Hardees for 2 years as it is convenient stop on my drive home from working weekends south of this area. I have watched the poor service at this location and it only seems to get worse. Sunday was my last straw. I started by noticing just how long it took to get food (whether inside or in the drive thru). I began to realize the staff are all in slow gear, carrying on foolishness with one another and when you arrive - they act as though you are bothering them by being there. They have friends/boyfriends 'visiting' them in the restaurant and all spend more time talking to them than providing service. Not a time has anyone said thank you, come again --- and if they mess up my order, they are very rude when I ask for it to be corrected.
It's pitiful to have a good product (or I would not have tried this for 2 years) only to have careless employees who make it just too much trouble to stop in for fast food. We now drive down the road a few more miles and just stop at Jacks. Whoever is doing the hiring here needs a lesson in accountability.
Hardee's Restaurants
-
went to drive thru for breakfast at 10:25 and b4 I could order the guy says according to their clocks breakfast is not being served and very rude
Went thru drivethru at Angola Indiana at 10:25 and b4 i could order the guy says according to their clocks breakfast is not being served. It wasnt 10:30 and he thought it was funny so i left and didnt order anything i love hardees steak and biscuits and we dont have a hardees in south bend jndiana so i was quite upset. I travel to this area once a month.
Hardee's Restaurants
-
bad service
At the Hardee's on Richmond rd and 5:30pm 7/2/2017
There seemed to be a new employee there that I've never seen before, she sounded annoyed while taking my order and made me feel like I was bothering her for ordering.. As a result rushing me, she then forgot what sauce & drink I wanted.. To top it off my chicken tenders were cold.. I go to this Hardee's all the time and have never been treated like this.. If I ever go back to this location I pray I DO NOT have to be service by this employee again! SMH
Hardee's Restaurants
-
time
The order was made just simple onion rings and a hot dog and it took an hour for it to come back to us. Mind you, we ordered it to go. They need better multitasking workers and a faster pace because it's ridiculous how it took forever to get two items of food to go. This even happened to the party that was eating in everyone had gotten their food and one was waiting forever to get theirs and never got, they demanded their money back.
Hardee's Restaurants
-
hiring manager, discrimination
I have tried for this job 4 times aand the hiring manger here named rachel has denied me because i am pregnant several times she is also pregnant and working but she came to me where i was sitting in the resturant waiting to talk to why she wouldnt hire me she was telling me i could not do what the other workers are required to do i just wanted to be a cashier she was telling me i couldnt pick up anything or lean out the window to give drive through there meals or be cooking or anything she basically said i cpuldnt do anything because she couldnt and every dya my fiance works here she isnt doing much and she still wont hire me bo matter how hard i try im done trying so im going to go for a lawsuit and sue because this is illegal and very unfair my pregnancy is not a disability the law states that anf i have every right to sue something needs to be done i dont care that im a month away from having to give birth cause ill be right back at work after that i dont have any money for my child she has ceased to make that clear she doesnt want to hire me im trying to make a future for my child now i wont be able to because of her do something about it or be sued
Hardee's Restaurants
-
1/3 thickburger
On July 1st, 2017 at 4:03pm at Store # 1503414 in Dover, Delaware. I went through the drive thru, I sat at the ordering area for about 5 mins, before I finally said Hello. At which, someone finally greeted me with an apology then took my order. I asked for (2) 1/3 Thickburgers one with only ketchup, pickle onion and no cheese (allergic and told them that), 2nd burger ketchup, mustard, onion and no cheese. And a plain hamburger. When she hands me the bag, I check my food right at the window BOTH Thickburgers have cheese. She takes it back, makes me pull up to wait. The lady finally comes out, no extra, " I am sorry for the mess up". She stays quiet and has an attitude. The burgers were right. This is not the 1st time this has happened but the 5th. Very unhappy considering these burgers are $4.69 a piece. I love Hardees over anyone else. Unfortunately, you have lost loyal customers. You need to have better service and less attitude. I hope you will be able to fix this problem at this store. There is absolutely NO consistency when ordering.
Hardee's Restaurants
-
can't get food right, after twice thru drive thru. we were the only ones there!
9:oo p.m. on 6-21-17.my two daughters came to Hardee's for my family of 5.They ordered the food and my youngest only wanted ketchup on her burger. When they pulled away to check the bag, the two burgers she wanted had mustard on it.(she don't like mustard).So they went back threw the drive thru(had to because they had our three dog's with them)
and told them the burgers were wrong. They took the burgers back and gave them two more. They check one burger and assumed the other was right. They got home and her second burger had ketchup AND mustard on it, so she only had one burger to eat. We were not going to go back because it was a 25 minute drive. I was getting my husbands sandwiches out and they also shorted me my large fry. This is why we don't go to Hardee's any more ...love the food ...NOT THE SERVICE.
We are here to help
16 years' experience in successful complaint resolution
Each complaint is handled individually by highly qualified experts
Honest and unbiased reviews
Last but not least, all our services are absolutely free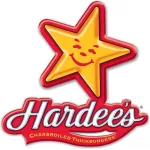 Hardee's Restaurants contacts