Hardee's Restaurants complaints
496
Hardee's Restaurants
-
poor service
Stopped in the Hardee's on little creek road in Norfolk va. around 9am this morning and ordered a hickory smoked sausage egg and biscuit, where I am a regular...started my wait. After 15 minutes I inquired as to what the problem was... was informed that they had to cook more biscuits? But after 5 or 10 more minutes I observed people being served thru the drive-thru.. it was obvious I wasn't going to be served...I finally demanded my money back but even had to wait for that as well...ironically there was only one person in front of me...
Hardee's Restaurants
-
unethical behavior
I'm a frequent customer at the Hordes Garner's Ferry Rd Columbia SC I went by there this morning, the employees were so disrespectful. The didn't have the common decency to come to the window, and state they was opening at a later time. I must say something needs to be done about the attitude, and behavior. On the other hand there is a few nice women that work here like Ms. Virgina, and Ms. Diane.
This review was chosen algorithmically as the most valued customer feedback.
Isit Hardee's in Erwin, TN. 3 - 5 times a month. On the last three visits I have ordered the Frisco Burger combo. In the past this has been a fantastic sandwich and meal, but in the last 3 visits that I have ordered this Frisco Burger combo, it has been made with two plain pieces of Texas toast, mashed flat and toasted to resemble sour dough bread. The...
Read full review of Hardee's Restaurants
Hardee's Restaurants
-
hardee's as a whole
I was employed there until Thursday the 14th. I have NEVER been wrote up, never been late, never called out, every customer that came through always had something good to say about me! Heather Brock of Laurel hill is the problem! This store let's anything go and Ms Wanda Jacobs covers it up. Someone needs to pull some tapes! The mangers sleep in their car on the clock, managers get drugs through the drive Thur, employees asking customers to buy their food everyday and giving them the employee discount! I have dates and times to Everything o there is more! I went to my manager serval times with complains and Jim Brooks answers he will take care of it! Lol yes he took care if it. I'm fired! How does that work? I will be seeing y'all in court. Paper work don't lie. And videos don't either
Hardee's Restaurants
-
unethical and disrespectful manner
Maam/Sir,
I just want to complaint about the manager namely ahmed in your store at ain mall branch. I was your regular customer and i used to buy always your hand scoop strawberry flavor. Everyday after my duty im always buying in your store around 4pm and it was not busy that time. All the crew was doing their works then that ahmed putted cream on my drinks which is i requested him and all of a sudden he was rudely telling me that "oh maybe you want more you want me to put it on cup this cream?" Sounds so sarcastic then he told me that "you know what? This is not my job okay? Im not the one who should put this, " and i just replied ok thank you for assisting me. The fact that he is not busy and he is busy on talkng and laughing on his mobile its not the usual thing i always seen on the hardess store. This makes me so upset and dissapointed because i love to eat on your food of choices. I hope you can do something about this matter. Many thanks
Hardee's Restaurants
-
unethical behavior
Hello I am a customer out of southeast Missouri and I frequent your location in LEADINGton, MO. I usually enjoy a meal from you guys every lunch, though today my experience was less than good. When I went inside to order, I stated what I wanted, which was a double chesseburger meal, no onions, and a curly fry. The employee behind the register gave me a weird look and yelled over his shoulder to the cook, "no onions on the curly fry". He then asked me if that's what I wanted and I replied no, that I didn't want onions on the burger. After that he said, "Oh ok, well next time you order don't talk like a [censored]." My response was that I wouldn't be back to order again and I left. I hope this can be corrected as I enjoy Hardee's food and usually have a GOOD EXPERience there. Thank you.
Hardee's Restaurants
-
customer service
I went to hardees yesterday morning around 10am. Most restaurants you walk in you are greeted, but in this case I wasn't as 2 male managers carried on a conversation with 2 female cashiers who were on the other side of the counter which to someone like myself who has been in restaurant management for 11 years find this as extremely rude. After their conversation I was greeted by the manager and ordered 2 bacon egg and cheese biscuits and a large order hash browns. After receiving my food the first I noticed was most of the hash browns were so very white and barely done and the biscuits were very poorly put together. They were definitely lopsided. Presentation is everything and this was not worth my $8. I've had a bad experience here before and let it slide, but this one was unprofessional. This location needs to start fresh with new management and employees who care and know that the guests come first.
Hardee's Restaurants
-
the service at hardee's store number 3176 / 3874
This store has the worst customer service ever it takes them 10 minutes to make one hard taco their lines used to be super long and they would get everybody out super fast now they have nobody in line and it takes them 20 minutes to get one person a simple small order this is very disappointing and when did Hardee's stop hiring white people it's only black people that work here at the Rock Hill Hardee's what is up with that this is unacceptable I don't like this customer service I believe I deserve money back for this
Hardee's Restaurants
-
rude manager
I went into hardees on 204 and 95 in Savannah bought a drink and was supposed to get a key card from a friend dor hwr hotel to help her out. The manager asked me in front of my autistic daughter id i was homeless which is not very professional then told myself and autistic daughter we had to leave. Hello. I spent money in this establishment. If i wanted to buy a drink and sit doen at a gable whoxh there werw alot opwn i feel like i should be able to do ao.
Hardee's Restaurants
-
food & staff
This hardee's on oglethorpe boulevard in albany ga needs to be shut down! I am trying so hard to refrain from using curse words because that it how fed up I am. Anyway the staff is extremely rude! Everytime I go there. This morning was my last visit. My sausage was burnt food did not have flavor the cashier kept getting attitudes with me because she heard my order wrong when I said it correctly three times. My grits stank. They don't care about the food nor the customers. Also back of restaurant is disgusting. Hardee's on oglethorpe needs to be washed away of all those mean [censor] rude people. Bring in people who cares about the food they serve & the customers they serve it to
Hardee's Restaurants
-
no gloves worn by cook right down to food handlers ×4
I went into my local Hardees to make an order and saw with my own eyes male teen cook had only one glove on right hand. It was sweaty I could see or just too small. He was on the garnish side. The other side must have stepped away.
Another employee getting fries and full order with utensils and laid them on the food directly without tray and delivered meal out to floor table and had no gloves. He was high school age with dark scraggly hair.
The manager was grabbing fries and good already wrapped and handling money with again no gloves.
One other at the drive through capping drinks and again hair down I think with no gloves.

This makes me sick to see especially with cross contamination which I'm sure burgers and lettuce carry.

This took place at 1:35pm. There 3 people (men) waiting, a couple giving an order to manager and about 7 people in dining area. I called the manager out on this and left the store after he dismissed me.

The town of Summerville SC is a tourist suburb of Charleston and very organic probe town. We pay attention to these details. All the fast food chains here have stepped up their sanitation methods and customer service. This store should show it cares to do the same. Its not the busiest store but is always the dirtiest and the bathrooms too. Its in a good location with lots of competition to.
Hardee's Restaurants
-
delivery in uae
One of the most pathetic customer service, systems and policies I can ever imagine for a global fast food chain. I ordered online got email confirmation and didn't receive the food for 1 hr. When I called the helpline they made me hold for 15mins then said we don't have any order from this number. I mean what kind of rubbish is this. I received email confirmation. Pathetic
This review was chosen algorithmically as the most valued customer feedback.
I ordered two biscuit and gravy and two sausage egg biscuits. Didn't get a receipt but it was this morning about 9:10 am and I went through the drive thru and South Somerset Hardee's location. I'll attach a picture of what it looked like as I opened it to eat it. My phone number is 6063414520 and address is 3503 Fairway Court Somerset, KY 42503. April S. Whittle
Read full review of Hardee's Restaurants
Hardee's Restaurants
-
unprofessional attitudes, incompetent workers
Last four times I've gone there they ruined my food ordered a grilled chicken club it had no bacon and the chicken wasn't cooked all the way it was crunchy and cold in the middle ordered a bacon egg and cheese and had one small piece of bacon on it I ordered a super nacho it had no jalapenos on it the workers were talking back with an attitude with manager its horrible
Hardee's Restaurants
-
service
Ruskin Fl, I have recently been visiting this area for the last few months, this particular Hardee's is a convient location. I had stopped visiting this Hardee's after multiple "fails" to just simply do the effiecient job that my local Hardee's back home seems to have under control. I know and understand business very well, and I also know that everyone has a bad day. As I stated, I stopped using this location after several "fails". But this evening I opted to throw em another chance... "
FAIL"! I cannot believe they are even allowed to keep the Hardee's flag, I thought Carl Jr / Hardee's were more proud of their locations. This location is a disgrace to the Hardeees flag and should be visited anonymously on a couple diff occasions so you see for yourselves.
James Barnes
PO BX 127
Waresboro GA 31564
Tel - 912/288/6728
Hardee's Restaurants
-
i'm complaining about not respecting customers and leaving them outside the door like beggars
I cam to a Hardees branch in st Aisha bint Abi Bak in Riyad, Saudi Arabia..at exactly 4:06-4:09 pm. The man inside saw me and ye was talking on the phone he didn't wave back to me he just walked inside. I was left out there in the hot sun and left without buying anything and now I consider not go to Hardeese ever again if this complaint is not taken seriously.
Hardee's Restaurants
-
service
I came to hardees for dinner Friday night at 7:25pm. Its august 25, 2017. I had ordered your number 4 on the menu and waited over 7 minutes. There was one customer ahead of me and one behind me. Everyone else got there food before the me and that made me upset knowing that i should of been next after the first customer to get his food. I'm sorry but will not be comijg back to this place on Columbia ave. Franklin tn 37064.
Hardee's Restaurants
-
hardee's in newport tn
Went into Hardee's ordered food as Dine in. We waited 20 mins, patiently. In the mean time, there was a car in the drive thru waiting for their food. My husband then proceeded to walk up to counter and ask when our food would be ready. It had been nearly 30 mins now the lady replied "the cook forgot to make your food". The man that was supposed to have made our food had went on break, mind you the manager was still back their fixing people's food from the drive thru. So, by this point we were aggravated. Very aggravated. The manager was not sympathetic or apologetic. We did make an argument that it was her job to ensure things got done as she then proceeded to lie to us and tell us she was not around when we ordered, when in fact she was the one that greeted us from behind the counter in the kitchen when we first arrived. Not to mention she threw the money back at me when we told her we wanted a refund! This place is a disgrace and I will NOT be back. It's a shame that in my own hometown I can't go to Hardee's and get good food and at least decent service. We weren't the only ones treated this. The car in the drive thru, mentioned previously, waited at least 20 mins before they got their food. Pathetic! It's fast food, but not in Newport.
Hardee's Restaurants
-
service
I go to the same Hardee's everytime. Lately service has been nothing but [censor]. Cold fries, not paying attention to order details, cold burger meat and just plain wrong orders. I like Hardee's food at the end of a hard work week and look forward to it. But if things don't straighten up with this store I'll go somewhere else that isn't such a hassle to get the right order. I visited today 8/19/17 and received the wrong sandwich, fries that I couldn't eat and only what I assume is watered-down Dr pepper. I was so disappointed I just went somewhere else.
Hardee's Restaurants
-
home delivery
This is the third time i order from hardees within 4 months and every time i cancell the order because i wait for the delivery for more than one and a half hour although the their place is only 5miniuts away from home This time after waiting for more than one hour thirty miniuts they call me to get the dress ... ooooo my god are they serious .. what a misrable service they have ..every time i think may be their service is getting better this time but no no they are worse .I woder how are the owners of this restuarant are not doing any thing about this matter because every body in kuwait is complaining about this misrable servise
We are here to help
16 years' experience in successful complaint resolution
Each complaint is handled individually by highly qualified experts
Honest and unbiased reviews
Last but not least, all our services are absolutely free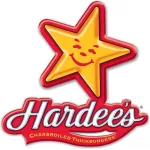 Hardee's Restaurants contacts
Most discussed Hardee's Restaurants complaints
Food