Hardee's Restaurants complaints
496
Hardee's Restaurants
-
milkshakes are 4.00 and not even good
I went through drive thru at Hardee's on whiskey road Aiken sc. My neighbor ordered two milkshakes and large water. We got the water was told to pull up we waited 15 minutes. I drove back around still wasn't ready. I had to pull back up my neighbor went I. And waited about 10 more minutes. For the price of them we couldof had a meal. There were five people working what's the problem? Not happy st all
Hardee's Restaurants
-
hardee's delivery dubai
Hello All,

I'm mostafa mamdouh living in Dubai,
As you know it's Ramadan month and I'm fasting because I'm a Muslim.
I ordered Hardee's by 6:07 and they told me 40 minutes sir and you will have your order and then they called me by 6:48 telling me that they are sorry because they can't make delivery at my hotel and now I have nothing to eat on my iftar ?!
that's is not acceptable at all, not professional and so bad .
My number is +971582651566
Thanks
Hardee's Restaurants
-
burgers and fries
There is no Hardees in the small city I live in. I go through Circleville Ohio frequently and always stop at the Hardee's there. We are generally satisfied with the food and service. On 06/03 we stopped and ordered 3 drinks and 3 shakes. They were fine. We ordered a mushroom swiss burger. It consisted of a soggy bun, 2 mushrooms, very small patty and american cheese. We ordered a double cheeseburger. Again a soggy bun and no cheese. Also mens restroom toilet was overflowing a urinal was out of order. It was very hot inside building. We complained to no avail. The employees acted like they could care less.
Hardee's Restaurants
-
service and product
Friday night (6/2/17) at 830pm I went to Asheville hwy Hardee's, and proceeded to wait and wait for my order to be took. Then when I order I keep being asked "is that all?" Every time I said something, and the last time was a horrible attitude. I go to the window and get my food after waiting a good 8 or 9 mins. Then she hands me the food and didnt say a word, just closed the window. She didnt hand me the drinks or ask if I needed anything or nothing. My food was also wrong. I had went all the way home, then came back to exchange my food. The manager, an older gentleman was there and said okay I will fix that for you not letting me say what I had to say. So I got my burger and left. That was the worst experience I could have had. I didnt not have time to go through all that but I wanted to eat. So I had to wait more. I expect to hear back something or I will make sure its fixed. I'm tired of bad attitudes at fast food and the food not being fast, and also the food not being right.
This review was chosen algorithmically as the most valued customer feedback.
I ordered a baby back rib thick burger today 6-2-17 from the Danville VA Location on Rt. 58E. This "thick burger" was absolutely nothing like the photo no where close! This is not right! Paying this much for this mess! I could have gotten 2 Mcdoubles from McDonalds for $3.64 cents! Hardees you need to train better in making your burgers this is Ridiculous!
Read full review of Hardee's Restaurants
Hardee's Restaurants
-
paid for food that I didn't get.
I went through Hardee's drive through, ordered 2 big roast beef hoping I could have one for dinner and one for work tomorrow. There was almost nothing to my sandwiches except bun. I am a light eater and ate both of the empty buns and finished hungry. This is so not acceptable. I'm usually happy with what I order but not today. If it helps, my order # 302445, May 29 at 6:19 pm Milbank SD 57252. Will try to send picture. would appreciate some kind of reimbursement. Thanks
To the pathetic waste of blood vessels who wrote that, Who the hell are you, Do you work for Hardees, good for you, Not? Yeah?, because I guarantee you that I make way, way more money than you ever will. I"m guessing since you have time for this you would be Mr. Welfare - Oh so glad to pay your way through life ! FYI Worthless maggot, this is the first complaint that i've ever sent to any place in my life. You however sound like an expert. Photo Uploading
Hardee's Restaurants
-
harassment
I am consistently being harassed by a co worker. I have all my dates and times documented in the event, I have to proceed further with this matter. I spoke with the general manager when the first incident occurred. The gm assured me she would take care of the matter, to my disappointment the harassment is ongoing. Bullying is unacceptable in any instance. I am a person who suffers with mental health as well as physical disabilities. The work environment should be a safe [email protected] all times. It is the responsibility of any General Manager, to ensure the safety of all employees first, as well as the consumers. When that is compromised, It makes for a hostile, unsafe environment for everyone. I love my job however, I will not tolerate this type of treatment I have been subjected to. I need an immediate resolution!
Hardee's Restaurants
-
poor service and rude managers
Yes I came in the store on 5/26 and I ordered a $5 dollar big bag with a DBL cheeseburger and a spicy chicken and I wanted the burger with no onions because I'm allergic and no mayo on the chicken sandwich because I'm allergic. They had both on the food after it took about 30 to 40 min to get. I asked the manager to replace my food because I didn't ask for what was on the burgers and I was refused service. The lady in the black shirt was extremely rude when I was asking for my food saying it was wrong she ignores me and walked off as if I wasn't speaking to her. I called later to see if I can get my correct food and I was told "I'm not replacing [censor]". I am outraged and I want the owners number. I will not tolerate this at all when they were the ones wrong. I have my receipt and all
Hardee's Restaurants
-
service
The hardees at cedar springs in spartanburg, sc on union st (to be exact) has to be the worst restaurant for good customer service.. This is my 3rd bad experience and I feel that it should not go unnoticed. I pulled in the drive-thru line at exactly 7:16am today 5/19/17. Let me start by saying that there was only 4 cars in the parking lot. The was two vehicles in front of me an elder gentleman in a truck and a lady driving a car. We sat there, and we sat there. My car window was rolled down, I wanted be able to hear when an associate acknowledged the older gentleman in the truck. I looked at the clock in my car it then read 7:24. Elder gentleman got out of line and pulled off. We proceeded to pull up. Again, the lady in the car in front me was not acknowledged until 7:28a. I had to get out of line because I was on my way to work. But this is what put the icing on the cake. I noticed a car, second from the drive thru window was shut off. Then it pulled out of line. Keep in mind, I am trying to leave. This person is apparently is a friend and/ family member of the person that was working in there, because when she got out of the line, was pulled over and was talking to the person that was supposedly working the drive thru. I am really upset now. When he /or she decided to move their car, the proceed to go get back in line at the drive thru. I witnessed 3 car leave the drive thru this morning. A couple of weeks ago, I ordered a pork chop and gravy biscuit. Got to work, there was no gravy anywhere on the biscuit. Gravy is the key word. Tried to call, no one ever answered the phone. Really? This hardees is really the worst that I have ever seen.
Hardee's Restaurants
-
breakfast not ready
This incident happened on 5/16/2017 at 6:30 am. I went into Hardee's this morning to get breakfast through the drive through. The attendant that took my order was not rude but after she took my payment she informed me that they did not have any biscuits ready and it would be 10 extra minutes for them to come out. That has run me 10 extra minutes late to work. Even once she brought me my breakfast...all the food that I ordered was not in there that I had to tell her what else was missing. She apologized and said that she will return with my other meal. This took another 5 minutes or so. Therefore I ended up being late to work. What restaurant at 6:30 in the morning runs out of food like that? Perhaps she should have told me in advance and that would have left it up to me to whether I wanted to go somewhere else or wait. Especially if I am paying close to $12 for a meal.
Hardee's Restaurants
-
the wait time and the how sloppy the food was made
The incident occured on 5-11-2017
We had went to the hardees at 930 schillingers rd mobile al 36695
for lunch and had ordered the big bag lunch which consist of 2 double cheeseburgers small fry and a small drink we recieved our drink at the window and was asked to pull up behind another car and wait we waited 5 mins behind the car the car left then we pulled on up and sit there for an additional 10 mins waiting for our food she finally comes out with it and says I upgraged your fry to a medium for your wait. Mind you no apology no here is a coupon for a free meal nothing when we got our food and open our burgers they were smashed like they didnt care
This review was chosen algorithmically as the most valued customer feedback.
I visited Hardees 3810 this morning as I usually do during the week. I proceeded to order sunrise corrsiant with no meat and a small black coffee. The young lady taking the order said in a meal. I said no, the younglady had bacon on the screen and when I state again no meat she snapped and said " I got that". I didn't feel comfortable eating any food for...
Read full review of Hardee's Restaurants
Hardee's Restaurants
-
food raw
My wife and I ordered a baby back rib thickburger and she ordered a big bag meal with a double cheeseburger and chili dog. My burger was fine but my wife's hot dog was still frozen and pink inside and her burger was almost raw. We won't be returning to your establishment anytime soon. If she wouldn't have noticed it, she could've gotten seriously sick. I'm a certified food service manager and know all about food borne illness
This review was chosen algorithmically as the most valued customer feedback.
I drove to Hardee's to use my Frisco burger coupons. I didnt check the order before I got home. I was given the wrong burger. Then looked at my receipt and saw the order was also rung in wrong. I called the store to speak with a manager. She told me she could exchange the food for the correct food. I asked about a refund plus the right food since I had to...
Read full review of Hardee's Restaurants
Hardee's Restaurants
-
food and milkshake
My husband and I work next to the Hardee's in Charleston Tennessee and eat there a few times a week. It usually takes about 20 minutes to get our food but today it was about 30. After we ate our meal we got two milkshakes which the employee made the wrong flavors so it took about 20 minutes waiting on the milkshakes. We didn't take a drink until we were pulling out of the parking lot but when we did we realized the employee forgot to add icecream to our milkshakes. We had already waited in the restaurant for a hour so we just tossed out hard earned money in the trash like we have done several times before with this locaion. They should shut the doors on this place until they can hire responsible employees that aren't gonna take my money and give me crap. I'm so disgusted that I don't think I'll ever eat at any Hardee's ever again!
Hardee's Restaurants
-
food.
I stopped in the Hardees in chattanooga TN. on Morrison Springs Rd this morning and my order was linked sausage biscuit and large root beer and cinnamon raisin biscuit. The sausage biscuit was good but the cinnamon raisin biscuit was hard burnt on the bottom and was cold like it had been setting there for a very long time. I'm really surprised that they would give something like this to their customers. This is not a good way to keep good Customer service going. Please improve on what guilty of food they give out. You know the person that put that in the little box it comes in...knew they shouldn't have given that to a customer. Thank you for your time in this matter. Have a bless day.
Hardee's Restaurants
-
rude and unprofessional service
This is my first visit to a Hardee's restaurant, and most likely my last. Today, 4/27/2017, I visited Stored #1638 in Rolesville, N.C., after receiving a coupon in the mail. My wife placed the order and proceeded to the window. Once she gave the attendant her coupon (for a 10-piece spicy chicken strip order), he told her; "in the future let me know when you have a coupon", in a rude manner. After waiting 3 minutes at the window, he told us to park in a parking spot. After making us wait an additional 10 minutes, I got out of my car, took my receipt inside, and asked for the Manager, Kellia, to request a refund. Once I explained what occurred, she yelled at the employee, not for being rude, but because she did not want to issue reimbursements. She did not offer to make my experience better, nor did she offer to give me the order at no charge due to the inconvenience and rude behavior. Moreover, she kept the coupon that I gave her, instead of returning it. Being a manager in the hospitality business, I always put the customer first, but based on this experience, it does not appear to be the Hardee's motto. I have been to many fast food restaurants, and this is by far the worst treatment that I have ever received. Perhaps these employees would benefit from training at a Chick fil'a restaurant, where the service is professional and polite.
Hardee's Restaurants
-
visited a store during breakfast hours and was told no biscuits available
I visited Hardee's store 1505546 at approximately 10:30 am. Ordered two breakfast platters, monster biscuit and a large coffee. When I got to window I was told they were out of biscuits and wanted to know if a bun would be ok for the monster. Well no I want a biscuit. I was then told if they made a pan of biscuits it would run into lunch time. So I said well I guess I don't have a choice. Got the bun and on top of that it was burnt. With a good 30 minutes left for breakfast this is bad business. I expect to get a biscuit if I order it at 10:59.
Hardee's Restaurants
-
im complaining about very poor service at hwy 601 lugoff sc.
My complaint is about what type employees that Hardees is Hiring. First complaint morning and luch crew. I have never been so intimidated to place and order. I almost felt scared. Employees acted like i was bothering them to place order. Didnt get order correct and they didnt care. Thats not fare to me or your Company Hardees. Im pretty sure they were drinking on job, back in storage building, at least thats what i gatherd while they were laughing out loud with there back turned to customers, like they were the only ones there. They handed me my food without speaking. Like my money dont mean anything. I sure hope yall arnt next like BurgerKing. A successful business starts with employees who care about there job. Please send someone to just watch . All you have to do is go place an order around lunch. Oh they're kinda slow to, but they dont care. I Hope You Care enough to aleast go undercover and place order eat in side and watch.
Hardee's Restaurants
-
customer service
I have been to this Hardees multiple time and have received some of the worst service possible.On two seperate occasions cashier asked to take my order in the middle of me placing my order she turns around to talk to coworkers in the back.
Also on same two occasion i witnessed an employee start arguing with coworkers. The second occasions it appeared that the coworker was what i assumed was a manager. On the same two occasions my order was wrong, i even threw my food away the second time because i was so disgusted with it. On both occasions it was the same employee that was just rude and unpleasant.
Needless to say that both arguments that happen was right where every customer could see and hear.The are very limited places to go for food in this area so i have to lower myself to this pathetic service so i can eat while i am at work being i drive to this county from the county i live in.
We are here to help
16 years' experience in successful complaint resolution
Each complaint is handled individually by highly qualified experts
Honest and unbiased reviews
Last but not least, all our services are absolutely free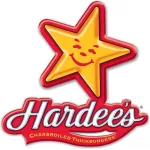 Hardee's Restaurants contacts
Most discussed Hardee's Restaurants complaints
Food