Google
-
Chromecast with tv youtube
I went to watch my church Sunday service live stream on YouTube and it said that it is blocked because restricted mode is one. There is no adult only content on this channel please remove it from the restricted mode. I do not want to turn off restricted mode because I have kids and do not want them to access adult only content. The channel is Antrim BIC video.
Desired outcome: Allow Antrim BIC Video to be viewed on a Chromecast with tv with restricted mode on.
Google
-
Unauthorized transaction
On March 25th & 26th I woke up to $.65 in my account. I had 24 transactions for $5.15 and a few $.99 and $1.08 charges and 1 transaction of $.60 Total of $133.86 from Google kingsgroup, mountain view, ca; google play *kingsgroup, mountain view, ca 650-253-0000

these transactions were not in my Google pay or purchases history and because of that, Google refused to refund me.
Desired outcome: How can I actually speak to a REAL PERSON @GOOGLE. I NEED MY MONEY 😭
Google
-
Automatic billing to suspend and cancel asap
I am filling this information out "again" and will give you no further information. For Example: Social information. Will not sign up for anything that is going to cost me as I have already paid enough today. Please cancel this account or I will take steps to further this process. You are making this very difficult to cancel where to sign up was a snap. Discriminatory, especially since I am a Senior Citizen (80)and have no more options to do directly with you. Just cancel the subscription! Please!
Desired outcome: cancellation as I have requested numeroous times!!
Google
-
I wish to complain about the support team and the service received
I am looking for a way to be put in contact with someone from Google, higher than the customer support team, i wish to actually complain about the support team and how they have acted and treated me. Any complaint forms seem to link back to them though, which means the manager there Ariana G just continues to block and stone wall me in going any further. Even as far as now completely ignoring me and refusing to reply.

Is there any way to go around the customer support team to actually lodge a complaint about them?
Google
-
Gmail
Dear sir

My google account was hacked somehow. On 24/03/2022 morning around 2.30 am to 3.30 am I have seen Gmail([email protected]) mail read activities which I have not done right now I am using three devices for Gmail one is my Oppof1s and two windows Laptop computer the activities involve my personal data usage which put me in trouble of Rs 89100 someone read my financial data that came from bank i.e OTPs came to my Gmail for a financial transaction I want to track the person who performed these transactions and from where he got my mails to read it is very necessary for me kindly help me. He performed some financial transactions with flipkart using my SBI credit card and buyed some google play coupons and put me in a loss. I kindly request you to track the person who hacked my Gmail details I have also given my complaint to the cybercrime police Dhanbad they are delaying the investigation kindly help me. I am attaching the screenshots of the activity performed
Desired outcome: Name and location IP adress or any other details of the person/computer/mobile who read my mails from 2.30am to 3.17am on 24/03/2022 also need the My mails read receipts exact time times
Google
-
Monies not applied.
I had purchased a 50.00 Google play credit for a game Harvest Solitaire. Then I purchased a Google play card for 25.00. My account shows I have 75.00, but, when I try to buy credits for the game it says insufficient funds available. So, I tried to go to other games thinking it might be a problem with the game. But, it wasn't. It showed insufficient funds to the other games also. The screenshots that are posted below show insufficient funds and where I actually have 75.00 in credits.
Desired outcome: I would like to have my 75.00 in play to buy credits for my game.
Google
-
I'm complaining about charges from. Google on my cashapp
Hi I do apologize for any inconveniences that this might cause you but I have multiple charges that I never authorized never the less there are two charges that actually went through and the money was took out of my cash app card account the ones for which I am requesting a refund for which are 4. and some change and 7. Also another 7. and some change if I can get that back it would highly be appreciated. I have screen shots of the charges as well.
Desired outcome: Just to refund me my money that was charged also to remove me off of any list that they might have me for whatever reason..thank you in advance
Google
-
google Workspace
I tried to cancel my Google workspace account 30 mins after registering 1/28 but could't get logged in until 3/8. I sent countless feedback forms & tried community help and chat where I was told to block payments which would mean blocking all online payments. 3/5 I saw my bank account was charged again and chatted with Google but was told no refund
Desired outcome: Would like refunded. I filed a claim through my bank but Google NOT going to refund number 1134-1096-9069. Screenshots my response to an email and Second is of a chat long before they charged again
Google
-
Google Fi
Google Fi has recently blocked my data service, with no notice and for no apparent reason.

A customer service representative quoted the TOS "Google Fi reserves the right to deny roaming to any device at any time."

I have been told that I have been away from the US too long and that I need to go back to USA territory to have my service reactivated.

Nowhere in Google Fi`s TOS is there any time or geographical restriction or limitation to service or any mention at all to such a limitation. There is absolutely no clause that even mentions such an interruption of service, there is likewise no mention to any such limit and what the conditions for such a restriction would be.

I need my service re-established, as I need my data connection frequently while traveling through Northern India for my work, maps and banking.
Desired outcome: Reestablishing of service
Google
-
Multiple charges
multiple charges, your domain pay page kept giving me errors and to try later. So i tried more than once and it kept giving me the same error message. 5 charges of$42 dollars in my bank account ending 9189, and one charge of of $42, and 2 charges of $24 in my credit card ending 4243. Need urgent help to void and reimburse these over charges.

I waited so long for online chat, then when I was attended. The person just asked me for my email very carelessly. When I provided my email, I asked "why can't i just speak with billing department, I need a number..." before I ended my sentence, they ended my chat. Nothing, just booted me out of the chat.

chat as follows: You're connected with agent Jewel.3:03 PMJHi INGRID MORALES. Welcome to Google Domains Support. My name is Jewel. How are you today?Jewel · 3:03 PMokvery upset

multiple charges, your domain pay page kept giving me errors and to try later. So i tried more than once and it kept giving me the same error message. 5 charges of$42 dollars in my bank account ending 9189, and one charge of of $42, and 2 charges of $24 in my credit card ending 4243. Need urgent help to void and reimburse these over charges.3:04 PMJI understand this is very upsetting.I am willing to check this for you.I'm now checking your account, let me place you on hold for 2-3 minutes. Would that be fine?Jewel · 3:05 PMJust need help resolving it as it put my bank account negative3:05 PMJI understand. We are aware of a problem and are actively working to solve it as soon as possible. We will notify you via email as soon as the issue is resolved. We appreciate your patience.May I have your best email?Jewel · 3:07 PMi understand in solving programing, however, I need immediate [email protected]:07 PMJI do understand that. At this moment I can only say that we will notify you via email as soon as the issue is resolved.Thank you for contacting Google Domains!Jewel left the chat.3:09 PMThank you for contacting Google Domains.Jewel · 3:09 PMThe session has ended
Desired outcome: Need attention and reimbursement of over charges, as my bank account is now negative, and I will get overdraft fees. I also would appreciate the attention and further training for the person that attended me in chat.
Google
-
Google slides
Hello! I have enjoyed using google slides for quite a while (especially before 2021), but now there is a new feature called autofit. Now I understand how it might be useful to some people to have the text box autofit, but it is also very un-useful to me. I really wish that there was some sort of way that you could completely turn off the autofit feature. It is much easier on PowerPoint, because you can turn off the autofit feature. I genuinely like using google more because of the new updated features, and because you can store things on the cloud.

Please make it so that the autofit feature can be turned off, it is really in-convenient and annoying.
Desired outcome: Can you please make it so that there is an actual option to turn off the dang autofit. Also, I talked to a lot of my colleagues, and they all think it is completely useless.
Google
-
Service review
From 2/27/2022, we have started receiving negative feedback review with lowest rating on Google My Business platform on our company Elitaz Private Limited. We are located in Chennai, India.

It's been observed that it seems to be a personal attack on our company and we have flagged all the negative reviews or potential spam reviews as inappropriate to get them removed from Google.

No response yet from Google review

Please assist.

Thank you

Elitaz
Desired outcome: I would like the recent spam reviews need to be removed from our Google My Business page
Google
-
Charge taken out of my account
A Google play charge of $29.99 was taken out of my bank account on 2/18/2022.

Transaction #380813.

I did not authorize this charge. I didn't make this charge and neither did anyone else in my family.

This is the second time Google has stolen money from me. The first time I filed a complaint and never heard back or got anything resolved.
Desired outcome: Please refund the $29.99 as soon as possible.
Google
-
Forex.com
On 2/8/22 I sent a series of $100 deposits to my existing account for deposit. I only meant to send $100. I called Forex and they said they would deposit the $100 and return the rest to my bank account. A week later I called and asked about why that did not happen and was told it takes a week to 10 days to complete. Today, 14 days later, I called to see why they hadn't deposited my money and returned my balance to my bank. I was told they would do it immediately. I am not happy with the customer service of the company. They have had my money since Feb 8. This is not how you run a business. I would not recommend anyone doing business with Forex.com. They are owned by Gain Capital LLC
Google
-
Google play/ Google Thao Nguyen
I recently got charged a total of 22.78 from 3 separate transactions. Twice on the 11th and once on the 14th. The transactions said the charges was from Google Play and the other two from Google Thao Nguyen. I have no idea how nor did I give any authorization to approve these charges. I would like to know what's going on and how I am going to be able to get my money back asap. Especially when the charges are from a card that has been frozen for over 5 month now. And until I am able to get the assistance that I need on this matter. I will continuously ask and won't stop asking. Until I get can this settled. Thank you for your time and I hope you can help me out. With incidents like these that keep happening more and more often. I can no longer feel safe to use anything Google related anymore.
Google
-
Google*Google Play App g.co/ heppay#
Dear Sir. I purchased some Samsung Galaxy ear buds last week. I had a great dealof difficulty trying to set them up. During this process a comminication popped up (see above) seeming to suggest that,in order to connect my ear buds I needed to purchase this App. I was given three days tgo decide. I couldn';t find a way of decliniun g this offer, that I certainly don;t want. Yesterday I find that the first years subscription in entirety has been deducted from my Barclaycard. Hoiw do I cancel this App, and possibly redeem my money. I have no idea how this App has been connected to my effort to install my Galaxy buds. It just popped up.
Desired outcome: Cancel this App. Return the years subscription.
Google
-
Photo book not received.
I recently placed an order for a photo book and my bank account has been debited on 7th February for £62 .26 showing as Google Photos

g.co/helppay# but I have never received the order yet the money has been debited from my bank account.

I'm really disgusted with this as I had ordered it for reminder of memories for my husband who has alzeimer's and we don't have lots of money to waste on things like this.
Desired outcome: If the item cannot be sent then refund the money immediately
Google
-
Someone using your LOGO
Please see attachment, using your logo. His name is James Delaney

He started work, I paid him £5,500 on account then he left never to be seen again

I won't be using this type platform again for finding trades men.

This guy needs to be stopped, not only has he robbed me, I believe he uses illegal migrant labour and doesn't pay tax or vat.

He is giving you and everyone else named on his flyer a bad name.

Regards
Desired outcome: To save other people from being conned
Google
-
not able to sign in my account
my account id is - [email protected] .

i am not able to sign into my account as google says that it does not recognise my account.

till feb -10- 2022 my account was working properly.

but at 6pm i got mail that i have been signed out of my account and a suspicious activity is detected in my account.

now google says that they dont recognise my account which is unfair.

please sign in me into my account
Google
-
My complain is because today I wake up and I look on my account and there is 121 dollars that google helppay charge me
Yesterday (02-06-22) google hellpay started charging me 1 dllr but instantly I got my refund it happened 3 times and now they charged me 121 dllrs. It appears like a product that I bough last month, but on the description appears like google hellpay.co

The name of the comercial is GOOGLE*YOUTUBE TV but on the bill it appear like something of COACH Ay New York it happens on 02-07-22
We are here to help
16 years' experience in successful complaint resolution
Each complaint is handled individually by highly qualified experts
Honest and unbiased reviews
Last but not least, all our services are absolutely free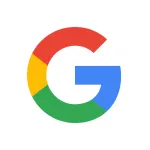 Google contacts