Giant Food / Giant of Maryland complaints
75
Giant Food / Giant of Maryland
-
Grocery delivery
Order # k300091228 ($95.51 Jul 18, 2022)

WHY IF I HAVE NOT GOTTEN RESPONSE WOULD I CHANCE PURCHASING AGAIN?

$52.13 refunded but know the above Delivery Order was disappointing: My question is whether the items received as boxed fresh produce was worth the $20 charged? I read reviews and I actually thought there would be a mixture of fruit/vegetables.

#1): This box contained a huge Egg Plant (with potential for increased bitterness and abundance of seeds) and it had a lengthwise hairline split and a puncture at its bottom. In addition, the box contained another sadly damaged plastic bag of green beans. #2): The green beans were discolored, unusually warm, moist, and slimy, as if it had contact with something hot.

#3): Deli meat, cheese, and raw beef were transported without refrigeration or cooling aids.

#4): The order was delivered LATE with the cardboard produce box and plastic shopping bags smelling of cigarette smoke. How do you send ads to buy more when there is an obvious and unexplained issue? I await your written explanation.
Desired outcome: A. Why weren't foods kept cool during 90° temps?B. $20 produce box worth
Giant Food / Giant of Maryland
-
Pharmacy
7/24/22

Located in: Hickory Ridge Village Center

Address: 6480 Freetown Rd, Columbia, MD 21044

I waited for the pharmacy to open for 20 minutes today. I made a special trip to Giant to pick up my prescription. When I arrived at 10:00 am (opening time), a clerk was opening the register but said she could not give me my prescription because the pharmacist had the keys for the pharmacy and had not arrived yet. Approximately 10 - 12 people stopped by as I waited, some grabbed a chair and waited others just gave up and left.
Desired outcome: I recommend that there be a change in procedure for opening the pharmacy. The keys, at least for the filled prescriptions cabinets, should be held by at least two people so that you do not have one-point-of-failure as you did today.
Giant Food / Giant of Maryland
-
Poor driver of Truck #1659
Good afternoon,

I am a resident in Bowie, MD, and as I entered my neighborhood today at about 5:15 pm, one of your delivery trucks was FLYING around the corner on a neighborhood street. Specifically from River Park Road, to River Run Drive. Not only is this a residential neighborhood, but it was also raining and the roads were slick because it was a quick but heavy summer rain. I was terrified that they were going to slide and hit my car, because they were that close.

I couldn't take a picture because it was so fast, but I did catch the number 1659 on the driver's side. Whoever the driver is, please rectify this. Thank you.
Giant Food / Giant of Maryland
-
Employment
The Giant Foods is wrongfully terminating my brother, not based on merit but through discrimination. Edison Viera Vargas Applied for cashier position and had only received virtual training before he was assigned to replace carts for more than a week. He was told constantly that starting a week after he would begin his cashier training. The day comes and he is immediately told that he must push carts for another weak and he was visibly frustrated with this demand. An hour after this I decided to speak with Cathy the manager of the Giant. When I attempted to make my case she stated that he was not fit for the role even though he has not spent a single hour working at the register. When I asked if there were any other roles suitable for him she declined. It was then when I asked about the bagging position that it was revealed that she had not been transparent with Edison regarding his employment. I have an audio recording of her admitting that she had no real intentions of maintaining his employment in the first place. She was solely going to have him fill in for the cart positions until the upcoming Saturday where she would terminate him once the other cart pushers come back top to fill in their roles She also essentially confessed that she deemed Edison unfit for the Cashier position before any actual training was given. I have the full conversation on audio and I intend to make a case regarding discrimination against the Giant if there is no resolve
Desired outcome: Either he maintains his position and receives the proper training for cashier with the promise that he will not be in a hostile work environment.
Giant Food / Giant of Maryland
-
Gift card
I recently purchased a gift card for my husbands birthday in june... However when he went to use it was told there was no balance on it... I paid for the gift card 100.00 and when I went to the local giant I was told there was nothing they could do because I didn't keep the receipt... I have been dealing with giant since the 90's and never had any issues until today... The lady in customer. I service seemed nasty... I felt like I was bothering her... Oh well I am out 100.00 because of this. I have been a giant customer since the 90's and needless to say I am extremely disappointed at how this matter was handled... It actually seemed like it was a bother to her...

I worked in customer service for 36 years and always found a way to make the customer happy... Not at this store... 6/28/22. Time around 8am...
Desired outcome: I appreciate a response. I realize i lost 100 dollars.
Giant Food / Giant of Maryland
-
store at 11399 York Road 21030
I was in the store at 11399 York Road at 9:30 A.M. on Saturday 6/25/02. The checkout area was filthy. Not just a little, but about as bad as it could possibly be. I moved among checkout stations trying to find one that was not so bad. I could not find one. I am surprised my items were able to be scanned through all the grime. I complained to the person working the area. She said "I'm sorry you feel that way." I usually shop at the Giant in Timonium, and will stick to that store from now on. I'm sure my complaint would have been handled differently in that store. I have bought 95% of my groceries at the Giant over the last 50 years and will continue to do so.

Thank you.

Noel

[protected]@aol.com
Desired outcome: area cleaned, employees told to do job properly
This review was chosen algorithmically as the most valued customer feedback.
The following events happened on every monday wednesday and saturday I have gone to giant. Location most giants. Persons involved me and my other halfs mouth. Bad fresh food a-z. The fruit, watermelon spoiled everytime, the lettuce is plastic or like wet mold. The bakery needs a complete overhaul. Cake gross, every kind. Good 👍 pumpkin pie when it's in. On...
Read full review of Giant Food / Giant of Maryland
Giant Food / Giant of Maryland
-
Poor checkout service
Giant Store #329

9719 Traville Gateway Drive, Rockville MD 20850

Date: Wed 06/08/2022

Time: about 5:25pm

I was checking out at counter #7 when the girl (was told her name is Carly) working the checkout waved me off, indicating she had closed.

I moved to another checkout point only to observe the same female attending to an Asian family. So, I approached her and said to her, "You told me that you were closed" to which she ignored me and went ahead to attend to yet another person.

So, I went to customer service station to lodge a complaint. At first the store manager tried to rationalize the episode by telling me they're short staffed and the girl was about to go for her break. As I was about to say that doesn't even make sense in relation to her poor manners, an eyewitness approached and corroborated what I'd said and went on to give them a piece of his mind as to how poorly he saw me being treated. The name of the eyewitness is Mr. Bill Parr, phone #[protected]

I later asked for how I could lodge a written complaint and they said online. At first they were hesitant to give me the staffs name, but later told me her name is Carly.
Desired outcome: The staff should undergo sensitivity training. And offer a full apology
This review was chosen algorithmically as the most valued customer feedback.
What a terrible thing to do with the Acadia water! Pure greed, during these times you up the cost by changing amount in packing! GREEDY! May 22, 2022 Bowie Maryland store
Read full review of Giant Food / Giant of Maryland
This review was chosen algorithmically as the most valued customer feedback.
I was in Giant in Elkridge, MD today and I went in to purchase an item from the hot food bar. I put my items from the hot food bar in the container and went to pay for my items in the self-service cash-out section at Giant. I got in line, I was with my 12-year-old daughter. We scanned the item and realized it was not scanning. We asked the clerk in that...
Read full review of Giant Food / Giant of Maryland
Giant Food / Giant of Maryland
-
An employee
This complaint is with regard to employee Brenda S. Bennidict, 3712 Hilltop Drive, Joppa, MD 21805, [protected]. I have been a renter of this woman and it has been pure hell. The constant vulgar language. Drug traffic coming in and out 24/7. The use of drugs before a scheduled work shift. Bragging about how easy it would be to traffic drugs in her rig. A known drug addict was and probably still lives there. I can't think that a company of yours with such high standards would knowingly employee someone of that caliber. We constantly would hear grafic details of all the sexual liaisons with co-workers, male and female alike. Most of which are black (and she claims to be a racist.) Discusting.
Desired outcome: A response to please
This review was chosen algorithmically as the most valued customer feedback.
Store: #135 Date: 04/26/22 Time: 06:22pm Store Manager: Carl Stevenson Cashier: Nigel Nigel stuffed all of my groceries into one plastic bag (Eggs, bread, meat and fruit). I asked for another bag and he shoved my bag in to another and did not line-up the handles which would make the bag difficult to carry. I asked him to line up the handles. He handed...
Read full review of Giant Food / Giant of Maryland
This review was chosen algorithmically as the most valued customer feedback.
This is my 2nd visit to Lanham, Md Giant Pharmacy within a week and the same pharmacist Olu us severely rude! He never greeted me then when I gave him my name & told him I was picking up he turned his backed, looked at some paper then came back to me & asked my name. Last week when when I asked how long my prescription would take he uttered 15-20 mins but...
Read full review of Giant Food / Giant of Maryland
Giant Food / Giant of Maryland
-
Cashier Gyan - store 2310 - 3/13/22 - 2:15 pm
I was wondering why Gyan's line was moving so slow. Once it got closer to my turn I saw why. Part of the cashier's job is to bag the groceries. The customers in front of me brought their own bags as did I. The bags were there for Gyan to use. Gyan rang up the groceries and pushed them behind himself and made no effort to bag the groceries as he went, causing the long backup in his lane. The customers in front of me were as appalled as I was to realize he had no intention of bagging the groceries. Gyan simply turned and gave them the total. Because he couldn't be bothered to do his job correctly the customers were forced to bag their own groceries causing the backup. Gyan ignored the situation made no attempt to correct it and moved on to the next customer where this same ridiculous behavior continued.

He is a terrible cashier. Gyan needs to repeat cashier training.
This review was chosen algorithmically as the most valued customer feedback.
Rebel ice cream is key to KETO. Giant has the same 3 lousy flavors for 4 years now. All the enlightened products are awful. How do we get better choices? Have to go to Safeway and Sniders now. Your website wants more words so I will just typrfffffffffffffff fffffff ffffffff ffffff
Read full review of Giant Food / Giant of Maryland
Giant Food / Giant of Maryland
-
The pharmacy customer service
I went to store #748 on date 02/19/22 At 3:10pm to the pharmacy to pick up my medication. The pharmacist I met was Imogene Wilson. Her customer service was very low, she wasn't treating me right, she had attitude, also never gave me my medicine on time. She told me to come back after 20 minuets. when I got there by time, she told me to my medicine was not ready so I had to returned back after another 20 minuets. She was making me to retune 3 or 4 times. Then she told me to come back on the next day without explaining the reason why she is not giving me the medicine. When I ask her questions she did not replied any thing and also when I go back on the next day, she same thing happened after she made me to return back 3 times, she told me to come back the next day with out explaining the reason. I was Giants customer since 2016 I am very disappointed by their customer service.
Desired outcome: bad customer service
Giant Food / Giant of Maryland
-
Delivery truck #8438
To whom it may concern, I am a driver for PGCPS and was on my way to pick up my student, on Wednesday morning at about 9am. Your driver who drove truck 8438 pulled up to do a delivery on 63rd Ave in Berwyn Heights. As I proceeded he saw me coming and completely ignored the fact that I was trying to get pass him, He had lots of room to pull along side the road in front of the customers house. Instead he deliberately angle his truck so I couldn't get by. Went to the back of the truck got all the groceries he had to deliver, got out of the truck took it to the door, got back in his truck and pulled right up in from of the school bus and started blowing his horn. I suppose that was to try to intermediate me. After he saw me got on my radio to call transportation to call the police, he then decided to back up, give me the finger and pulled away.
Giant Food / Giant of Maryland
-
Pharmacy
The Giant Pharmacy on E. 33rd street needs to hire more associates. They let the telephone ring for 13 minutes and then hung up without answering or they will pick up and hang up. My physician submitted my prescription on 12/9 to be filled on 12/17. On 12/21 I got an answer that it would be ready on that day. I was able to get an answer on 12/22 and was told it would be ready after 5. I've been waiting for another refill for almost 2 weeks. I transferred my prescriptions from Walmart for convenience and what I thought would be better service. With all the vaccines, telephone calls and prescription pick ups, there should be more than one associate at the front counter.
Desired outcome: Hire someone if only to answer the phone.
Giant Food / Giant of Maryland
-
Pharmacy
Giant Food Pharmacy in Golden Ring, needs to be removed from the Covid vaccine program. They are hours behind, not actually trying to get things done, and keep rolling their eyes when anyone asked about time. I've been told this is normal for this place. I feel like I'm being held hostage because I need this booster for work, and I can't reschedule in time.
Desired outcome: Hire people who care about their jobs and other people.
This review was chosen algorithmically as the most valued customer feedback.
Hello Everyone. Hope and Pray your all doing well. I went to the gaint store 11399 York Road MD 21030. To do my shopping. I used the self check out and needed help. while the young man who helped me was so rude and instead of asking me if I needed any more help he just looked at me and rushed back to get back on his phone and as I was leaving another young...
Read full review of Giant Food / Giant of Maryland
We are here to help
16 years' experience in successful complaint resolution
Each complaint is handled individually by highly qualified experts
Honest and unbiased reviews
Last but not least, all our services are absolutely free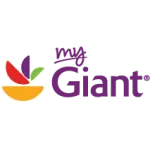 Giant Food / Giant of Maryland contacts