Newest Speedway complaints
Bad service
Yes I would like to make a complaint about a store in my area. At 62nd Street and keystone avenue in Indianapolis, Indiana. I went inside to purchase a fountain drink and was going to pay with a $20 bill. I was told that they will not give me cash back because I'm spending less than a dollar. I'm pretty sure that's a legal and absolutely not true. I'm paying in cash so it doesn't cost the store. Any fees for processing a card. Is it really store policy to not except a $20 bill for a fountain drink? Because I've done it plenty of times.
Desired outcome: I would appreciate a response and an apology. I feel like the management at that store needs to be talked to as well
Gas
Attempted to get gas at a location in Carmel Indiana. Card was declined after a hold for $126 was taken out by speedway. Pump did not let me get the gas but took $126 out of my account. Called customer service and my financial institution and there's nothing that can be done until it's cleared and it could take up to 7 days. It's the day before Thanksgiving and this is all the money I had in my account to get gas and buy Thanksgiving dinner for my family. Now I have nothing a no way to give my family a Thanksgiving meal. The trust I had in using this company is completely gone.
Claimed loss: $125 and my family's Thanksgiving
This review was chosen algorithmically as the most valued customer feedback.
I went into the Speedway #43574 on North Ave in Lombard, IL (11/12/23) and informed the man behind the counter I needed a $50 Gift Card, he asked me if I was getting gas and I said yes, why does that matter, at which point he told me to go ahead and put in my credit card. after the transaction finished he handed me a Blue Fuel Card and I told him, I wanted...
Read full review of Speedway
Is Speedway legit?
Speedway earns 89% level of Trustworthiness
SAFETY NOTICE: ComplaintsBoard has determined that Speedway has an exceptional credibility, near-perfect reputation level of trust, with a legitimacy rating that is more or less around 89%.
We found clear and detailed contact information for Speedway. The company provides a physical address, 3 phone numbers, and 2 emails, as well as 3 social media accounts. This demonstrates a commitment to customer service and transparency, which is a positive sign for building trust with customers.
Speedway has claimed the domain name for speedway.com for a long time, which suggests that the website is established and has a history of being in operation. This is a positive sign, as it indicates that the website has been around for a while and may have a reputation to maintain.
Speedway.com has a valid SSL certificate, which indicates that the website is secure and trustworthy. Look for the padlock icon in the browser and the "https" prefix in the URL to confirm that the website is using SSL.
Our scan shows Speedway website is free from malware and phishing activities, which are types of online threats that can include viruses, worms, Trojan horses, ransomware, and other malicious code, as social engineering tactics used to trick users into sharing their personal information.
We looked up Speedway and found that the website is receiving a high amount of traffic. This could be a sign of a popular and trustworthy website, but it is still important to exercise caution and verify the legitimacy of the site before sharing any personal or financial information
This website offers payment methods that provide the option for customers to get their money back, which could be a positive indicator of the company's commitment to customer satisfaction.
Speedway.com appears to have online shopping features, it's important to know that the platform supports an extensive range of payment methods, making it convenient and easy to complete your transaction. The payment procedure on the website is also relatively simple and straightforward, ensuring a smooth and hassle-free experience for buyers.
However ComplaintsBoard has detected that:
Speedway's complaint resolution process is inadequate and ineffective. The support team lacks customer service skills, training, and resources, resulting in only 3% of 3 complaints being resolved.
The website associated with Speedway sells gift cards, but it's important to be cautious when making a purchase. Verify the gift card's value and expiration date, check for customer service contact information, and use a trusted payment method.
This website appears to offer a link shortening service. Scammers may also use shortened links to make malicious or fraudulent websites appear more legitimate or to hide the true destination of a link. Therefore, it's important to exercise caution when clicking on shortened links, particularly if they come from an untrusted or unfamiliar source.
We conducted a search on social media and found several negative reviews related to Speedway. These reviews may indicate issues with the company's products, services, or customer support. It is important to thoroughly research the company and its offerings before making any purchases to avoid any potential risks.
Our verdict: Speedway is a recommended company with a good reputation for trustworthiness and reliability, but their 3% Resolve Complaints rating is a cause for concern. We recommend approaching their services with caution and reading complaints and reviews before making a decision.
This review was chosen algorithmically as the most valued customer feedback.
My husband and I stop at one of the locations in Plainfield, IN, almost every day after work, which is usually a generally busy time of the day since we aren't the only ones trying to get home. It never seems to fail that when a specific older gentleman is working and the gas pumps are full with a 10 person deep line, this individual is almost alway...
Read full review of Speedway
This review was chosen algorithmically as the most valued customer feedback.
I went to Speedway in Polkville, NY on 10/10/2023 with my disabled father and we parked up by the door in a handicap parking spot and had the sign hanging from the mirror. I was standing outside of the SUV with my door open getting out my father's cane when a truck pulled in and hit the door and backed up and hit the door again shaking the whole vehicle and...
Read full review of Speedway
rewards
This is [censored] that I can't get to my rewards that I've spent thousands$$ accumulating. I have 134,000 points which for some reason is locked! I didn't lock them and have used for small purchases at the register previously.

I call and can't even understand your operators. I've sat on the line previously to unlock and they tell me its unlocked. I go to the store oh your cards locked after going through the same story each time.

Robert L Haus

[protected]

I'm so certain that this wont go any further that I'm coping my Indiana Attorney Governor also with a copy of this complaint.

Appreciate your help on this Todd Rokita
Desired outcome: I want my rewards!!!
This review was chosen algorithmically as the most valued customer feedback.
Speedway in Rio Rancho on Southern. I have have many encounters of Speedway cashier Bob. And somehow his attitude toward customers is never acknowledged. He can be very rude at times but smoking seems to be his #1 priority while working. Normally I would not complain or express my disappointment out loud toward the company. But I feel that it at needs to be...
Read full review of Speedway
Your staff on south Adams street.
I have frequented your south Adams store for years. There is an old woman who works in there who has made me completely stop coming in. I went in a day ago, I smile at her and hand he my things to be scanned, she reply's "I don't know why everyone's f*ckin' smiling about, I don't know you.". She is always a complete turd and has no people skills but that was the last straw, she said these things with my mother standing behind me. I expect something to be done. If you don't have an ounce of people skills you need to work away from people. Sorry excuse for a woman.
Claimed loss: My emotions and mental. I can no longer visit the gas station closest to my house and now have to go to Circle k on 38th street.
Desired outcome: Fire her or move her away from people.
Camel crush menthol silver
I went and bought a pack of Camel Crush Menthol Silver and paid almost $10 dollar's a pack and the whole pack did not have the crush in the filter and I couldn't take the pack back in to the gas station because I already opened the pack. I buy the Camel Crush Menthol Silvers for the extra Menthol that is supposed to have the crush in the filter. Can somebody please email me back.

My email address is:

[protected]@aol.com

My name is:

Crystal Thompson
Claimed loss: A $10 dollar pack of cigarettes
Desired outcome: To have them replaced
This review was chosen algorithmically as the most valued customer feedback.
On 11/5/23 I stopped at your store in Parchment, Michigan to purchase cigarettes. The clerk asked for my ID which was in the car that I would have to go out to, dig through my purse, retrieve ID, lock the car back up, head back in and hope for no line a head of me upon my return. I questioned the clerk if he really needed my ID for him to know I was old...
Read full review of Speedway
Customer service and car wash
Bought a car wash and it excepted money. Car wash lasted 2 minutes just watering car. Went inside and told them and they would not refund my money. They new the wash was broken and had not put a sign on it. Called me a liar that I did not really try the car wash. Very rude and unprofessional. This is not the first time customer service has been bad here.
Desired outcome: Money back
This review was chosen algorithmically as the most valued customer feedback.
I completely understand that your business needs to close sometimes in order to stock or to do things like that but if you're going to close for the entire night can you please do your customers a favor and let us know in the afternoon. I mean this neighborhood already lost its grocery store we have nothing to count on but we have speedway and then we try...
Read full review of Speedway
This review was chosen algorithmically as the most valued customer feedback.
This specific manager every time we go into his store, he works in the mornings. He always is yelling out loud complaining about whatever issue he has in front of the customers, and all around has a extremely POOR attitude and purposely making people, speaking for myself and my fiance, feel uncomfortable for instance we go in and buy fountain drinks a few...
Read full review of Speedway
Cafe
I have been to speedway of manchester a number of times in the last month or so to pick up dinner snack so on. I was told by the guy on one visit that I can't order anything because he had to clean, come back at 10 when the other guy comes in. I told him that was suppost to be done between customers and the cafe isn't allowed to close without corporate approval. So I order and I waited 40 minutes on 2 pizzas. On a other I was getting ready to order and I over heard him saying if you don't order I'll give you everything in the hotbox, and have also been stopped and asked not to order anything. I work for your company a number of years and I know these is how your company works. They cashier were lovely however.
Claimed loss: My time and patience
Desired outcome: Respectable employees who are will to do their job
This review was chosen algorithmically as the most valued customer feedback.
On october 20th at 1 oclock in the morning I stopped at speedway because my boyfriend and I were on empty and I had 4.86 on my cash app card. Well I am a speedway loyalty member and use my card when ever I find a chance to. Well this night completely changed the loyalty of my service and the dedications that I gave to speedway and 7/11. This caishier...
Read full review of Speedway
This review was chosen algorithmically as the most valued customer feedback.
We stopped at the Speedway Gas Station #0004111 on Baseline Avenue Fontana, California on 10/21/2023 at 10:00am. We were first disappointed that the women's restroom was permanently closed down with a display case blocking the door. We were so disgusted by the unsanitary and completely unkept men's restroom. The station looked like a nice place to shop...
Read full review of Speedway
Rude employees
I frequent your location at 800 washington ave in holland michigan. And the lady who works at night time is very rude to customers. She never greets customers and is usually playing very vulgar music when customers come up to pay. She's never friendly. Barely greets the customer when they get to the counter. And just acts like it an inconvenience to serve the customer. I went in tonight with a renewed state ID with the proper paper attached and she still refused me service. She is very rude and has 0 customer service. I will never visit this location again as long as she works there.
Desired outcome: She should not work a customer service job. She is VERY Rude...
This review was chosen algorithmically as the most valued customer feedback.
I normally go to the Speedway on Rocky River Drive Berea, OH., but I recently moved near the Speedway on Brookpark Road in Brooklyn., OH. Although the new location is just a few minutes from my house I refuse to ever go back. The cashier at the time September 27 was very rude. He seemed to rush through the customers as if they were a bother. I was given no...
Read full review of Speedway
This review was chosen algorithmically as the most valued customer feedback.
Grace purposely declined two other individuals application because that individual had a similar information as a current employee and I was told by that individual that they are not related as they are just couch surfing. After grace had decline their applications, she brought in few of her family friends or so which shows favortism or no equality within...
Read full review of Speedway
This review was chosen algorithmically as the most valued customer feedback.
I cannot express how disappointed and frustrated I was this morning when I learned of Speedway's decision to remove Coke Zero as a fountain option from all of your stores. I've been going to my local Speedway for several years at least 2-3 times per day for a fountain Coke Zero. Now, you have taken away my reason for visiting your store. I will now have to...
Read full review of Speedway
Collect Your Trust Badge
Be recognized for outstanding customer service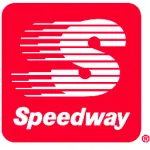 Speedway

contacts
We are here to help
19 years' experience in successful complaint resolution
Each complaint is handled individually by highly qualified experts
Honest and unbiased reviews
Last but not least, all our services are absolutely free