Gardner-White Furniture complaints
139
Gardner-White Furniture
-
Furniture items I purchased
I purchased several items I purchased warranty they never put on my receipt I never received my free adjustable base never I also never received a receipt I contacted the company several time contact corporate never heard back its been nearly two months I was falsely giving info my purchases can someone contact me at 5864430556 my name is Mark feyers further more they sold me asked couch with a stain and a rip in back I addressed the delivery person about this
Desired outcome: Adjustable base and
This review was chosen algorithmically as the most valued customer feedback.
We went into GW to look at a sofa and loveseat we saw on line. We explained to our salesman, Michael, that we needed something firm, due to health issues! The couch in the showroom was wonderful (full well knowing that hundreds of customers sit on this on a daily basis). The couch we sat on IS NOT the couch that was delivered. The couch we have, after two...
Read full review
Gardner-White Furniture
-
Gardner White Commercials
Most obnoxious commercials ever. Can't wait to get to my mute button on the remote every time their commercials are on which is constantly in the morning on all local channels. Loud, no creativity, repetitive. How many anniversary sales, grand opening sales, president's day sales, ya da ya da ya da can there be. Apparently one every day. Fire your agency. You'd be better off spending your advertising dollars running less commercials and spend the money on a better quality commercial that people actually will watch.
Gardner-White Furniture
-
Delivery 7 Months past due - with no real delivery date in site
I purchased a couch in September of 2022. At time of purchase I was give an October delivery. I receiver one half of a two part sectional couch in October of 2021. The second half was delayed and promised end of October Delivery . This did not happen and was given the a promise date of 11/15. Every two weeks after that the I receive a email that the shipment has been delayed by another two weeks. This has been going on for 6 months. I have called several time in and give the date will be met this time, but does not and is delayed again . As of today 3/18/22 new promise date is end of April 2022- 7 months after purchase. What i don't understand is why i can not be give a accurate date. If i knew a continued delay as going to be the case i would not have taken delivery of the first half. I as to speak with some one at the store purchased (Auburn hills MI) on how i could resolve this issue with a firm date or return the couch. I could not get passed the inside sales person that infomred me management was maid aware of the issue and i will have to wait for the second half or pay a restock fee of 25%. At this point i have no confidence in a delivery schedule of the second half.
Desired outcome: Receive the second in march 2022 or return with out restocking fee
Gardner-White Furniture
-
King size bed
I bought a bed at Gardner white 16 hundred I was told and given 2 hundred dollar rebate coupon to submit on phone was denied then called store they told me the deal was I got a free box spring if I new Thai would of not got it I would of kept my beauty quest they hustle me lied why would they give me that tell me that probably commission still have slip your better off shopping abc or bob's furniture
Gardner-White Furniture
-
My over $900 dinning room table
I Emily ruiz is totally upset with Gartner white furniture out from Novi Michigan. I bought a dinning room table about 2 weeks ago since they brought it it was broken and with a big deep scratch. And all they do is send a person to try to fix it. And I don't want it fixed it fell apart I want the same table but new what is so hard to do that.i payed all this money to have a used table at my home. For that I would have kept my 10yr old table and not spent all that money.i need help from someone at Gartner white to exchange my table. The people at that store are no help.
Desired outcome: Exchange by table for a new one!!!
Gardner-White Furniture
-
They have 3000 of my money and $5000 of my Mother's money.
Purchased a bedroom set a year and a half ago the bedroom said never Kay went to get my money they told me I had a store credit I do not want anything else in the store all I want is the bedroom set they told me I can wait until it comes they told me to be there by January 21 never came tell me will be there by February 18 never came tell me will be there by March 21 never came of 2021 now it's March 2022 and I still do not have my bedroom set and now they're telling me they're not giving me my money I want my money back then my mother has the same issue she's 68 years old she does not understand this. And they have $5000 of her money she wants her money back she has been waiting on a bedroom set also The same amount of time that I have and hers has never come either that's $8000 of our money that they have and will not return it I do not want to spend money with your store ever again I just want my my name and my mother was my name she wants her
Desired outcome: All we want is our money back
Gardner-White Furniture
-
Recliner
I bought a couch and recliner with warranty. Electric headrest broke on recliner a few months later. They send a guy. He says you will receive parts. New guy shows up a LONG while later. Says wrong parts. Haven't seen anyone since. Probably been a year and a half or better. Does anyone even read this? My email is [email protected] I rarely check it but whatever
Desired outcome: Fix the shit for fucks sake
Gardner-White Furniture
-
Customer service
I purchased furniture last year, and after 4 months of fighting with service department and still not repaired. I have placed many emails and calls to attempt to get this resolved. Last, Thursday after sending yet another email asking for a manager. I was contact by Dorothy and told that a email would be sent to the distributer to see if they would give an update on the parts. The email was sent on Thursday. On Saturday 2/26/22 at 9:46am I received another call from Dorothy at the Taylor location tell me the reselect had been approved, and I could come and choose the replacement. I went in Saturday afternoon and did this. At which time I was put into contact with yet another manager by the name of Randell. I chose the furniture and he proceeded to tell me that we would have to wait until Monday to give the distribution center enough time to respond. I agreed and Randall stated he would call me no later than 5:30pm on Monday. Monday came and went with no phone call. I then proceeded to go into the store and speak with yet another manager Dean. I once again explained what was going on, and he wrote up the furniture. It was sent over to customer relations to be approved. I then found out that customer relations denied the exchange. This furniture is junk.
Desired outcome: Allow me to go forward with the reselect
This review was chosen algorithmically as the most valued customer feedback.
Absolutely the worst!!! Customer service at corporate... Sucks!! I called for 1month straight trying to get a manager or supervisor on the phone. I was told multiple times none were available or someone would call me back in 24-48hrs!!! Are u serious?? And the reason I called.. Oh because gardner white charged my cc almost 2months after I made a purchase...
Read full review
This review was chosen algorithmically as the most valued customer feedback.
On 12/14/21 I purchased a $1221.00 (leather sofa) and decided to exchanged it for something else in the store on 12/24/21. I contacted the Manager at the Taylor location by the name of Ashley she stated because I was a few days(2) over my 7 days exchanged she couldn't honor it. So I ask for the corporate phone number in Auburn Hills and talk with a so call...
Read full review
Gardner-White Furniture
-
Receiving a Gift Certificate when I was told I would get my money back.
I bought furniture in 2017 - cloth furniture. The salesperson suggested this cleaning thing that, if my furniture had something spilled on it, or became dirty and needed to be cleaned, I could just call. If I didn't use it within 4 years, I would get my money refunded. Well, I had to call to remind GW that I did not use the service and wanted a refund. Today - my mail has an envelope which I thought had a check for my refund. Instead I have a gift certificate that I cannot use. I do not need any more furniture - I was going to take the refund and pay on my Gardner White account for a mattress that I just bought. Now they tell me - sorry, we don't issue refunds. The GC is good for a year - or you can gift it to someone. Now - why would I want to do that when I expected my money back to pay on my GW account? I do not feel that this is right and who ever needs to read this in order to get my refund - then so be it. I hope the owner reads it. I have been a customer for over 10 years and this is the first time I think that I have been this unhappy with them to place a complaint.
Desired outcome: I would like my money back
Gardner-White Furniture
-
Mattress and lift
Purchased a mattress and lift for my bed. I told the salesman that we had a platform bed and asked if it would work he went and asked someone else they told him yes. We were never told if it didn't work that they wouldn't take it back. Well that's exactly what happened it made the bed to tall to get into. We were told after purchase that it's in the contract that they don't take lifts back. It's in the contract but they don't let you see the contract before purchase and the contract is on the back of the receipt . They are a terrible company since September of this year we've spent over 10, 000 in their store. We are still waiting for our loveseat.
.
Desired outcome: Refund on the lift
Gardner-White Furniture
-
Wrong items delivered and items I wanted now out of stock
On 11/9/21 in the Novi Store I thought I purchased two Panama End Tables by sales person Patricia Green ( Sales order 243432422). What was delivered was two Panama Cocktail Tables. I thought the issue had been handled as I was to have the items picked up and the end tables delivered this morning. Well, that hasn't happen. I've talked with 5 people from your organization stating promises of returning my call - which has never happened. I also was told that I would have to pay restocking fees for the Cocktail Tables. I want this tables picked up ASAP. That means TODAY! I fell I've been lied to and deceived.
Desired outcome: PICK UP TWO TABLES TODAY
Gardner-White Furniture
-
Mattress
I wanted to Gardner White in Warren Michigan open or about the 18th or 20th of October 2021 My sales person name is John the advertisement was if you
Purchased one of these mattresses to include a free the box spring. You can get a $300 visa card or 32 inch television when I called The receptionist is that that was an old advertisement she stated that she doesn't know why they are still using it! This was a switch$bait. Please do an investigation on Gardner White to warren location off 8 mile road. Please help. My name is Katie Washington Harvey my phone number is 313-742-8359 my email is [email protected]
Desired outcome: Either cancel my order and take the mattress back or give me the Visa card or television 32 inch TV
Gardner-White Furniture
-
Order #073095216
1/08/2021 Purchased a bently sectional with a recliner at each end. It was discovered that one had a defect, i would lean into the corner of the seat, when trying to sit up straight, or reclining back. The defect was discovered just past their outrageous two week return policy. But was covered under the one year warranty. 3/14/2021 After waiting several months, and making several phone calles to see what could be done, they sent out a repair tech, he said the recliner had a defect, and they would order the part. fast forward to 9/1/2021 after several more calles, we are told the parts were finally in, and a repair would be scheduled. Never said it would be taken, and repaired, 10/14/2021 set up a date to repair in house no show, no call. that was scheduled for 10/23/2021. Called today 10/25/2021 and there were no notes or any indication on Gardner whites side that there was a missed appointment, and only a couple notes in their system about the history about or issue. Its been ten months. Filing a small claims lawsuit!
Desired outcome: Total refund, never to do bussiness with them again.
Gardner-White Furniture
-
Dresser
I have been told there is water damage to a dresser in a 3rd floor unit I purchased. I complained my furniture I've only had nine months has started to peel and I needed it to be replaced. I was received a service request and the gentleman and out today. Over time it has collected mold and peeled tremendously the service tech came and wrote it off as a water damage. There is no water marks or damages on my walls, floor etc so it baffles me. The window open from the opposite side and there's no damage to the dresser directly under the window. I was told my furniture would be replaced. This is strictly from the weather and having the window open in which the furniture has completely fell apart over time the quality of my dresser is very low. I am now being told they won't replace my dresser and it baffles me. I need assistance. I have complained and constantly disrespected by India in corporate.
Desired outcome: New dresser
This review was chosen algorithmically as the most valued customer feedback.
Customer # 042760657 Sales order 043398617 Date of purchase 10/8/21 I am looking to get in touch with upper management about an issue at the Taylor location. My older aunt and her disabled blind husband were taken advantage of and were provided terrible customer service throughout the entire process. During their purchase with the salesperson they were not...
Read full review
Gardner-White Furniture
-
Westby Table set
I Purchase The Westby Table set on November 2020 Was told to be delivered December Deliver was change because of the pandemic I understand that I have 3 or 4 delivered dates and they all been pushed back finally received the table September 2021 and the table came damage and their charging me for the table I am still waiting on my table to be replaced displeased with garden and white And purchase a 4 year warranty I would like to be confiscated for something very unfair Very rude
Desired outcome: Confiscated or a Refund
Gardner-White Furniture
-
Return of recliners
I bought 2 recliners from Gardener White. The chairs were so uncomfortable we decided to return them. I called to set up a return and they told me it would be 25% restocking fee . I asked if I bought new chairs would they waive that and they said no. I decided to return them anyway. It took over 2 weeks and 3 phone calls to get my refund. When I received the refund it wasn't what they said it would be so I called again. When I told them the problem they said I bought extended warranty and it's not refundable. I asked to talk to a manager and that's not an option. The customer service is ridiculous and rude. It cost me the cost of 1 whole chair to return it. I will never shop here again and I will tell everyone I can not to shop at Gardener White!
We are here to help
16 years' experience in successful complaint resolution
Each complaint is handled individually by highly qualified experts
Honest and unbiased reviews
Last but not least, all our services are absolutely free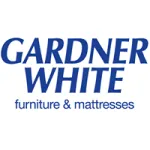 Gardner-White Furniture contacts