Frigidaire complaints
675
Frigidaire
-
Refrigerator side by side
This refrigerator has completely stopped working twice because of poor design. The first time I ended up paying for an extended warranty and the fridge was not even a year old. The tube that fills the ice trays spills off due to hard water and ice forms on the fan that blows the cold air. If you don't replace the water filter every couple of months this is what happens. Extremely frustrated and just want to throw it out.
Desired outcome: A new refrigerator would be nice don't want to have to do this every year.
This review was chosen algorithmically as the most valued customer feedback.
Door severely leaking air from day 1. Repair person sent out and discovered the door was molded with a severe dip in the actual door inside along the top right under the seal so no way it will seal properly. No problem right... Under warranty and a manufacturing defect... They call back and are going to send a new door. But... It will be 4-6 months to get...
Read full review of Frigidaire
This review was chosen algorithmically as the most valued customer feedback.
We purchased a new freezer in Nov. 2020. Four months later, in March of 2021 the motor quit and was replaced because of the warranty. Last month in Jan. 2022 the motor went out again, causing us to lose large amounts of thawed meat again! Frigidaire did just replace the motor again, last week, however it took so long to replace that we have spent over...
Read full review of Frigidaire
Frigidaire
-
Microwave FPBM307NTF.
Microwave FPBM307NTF

Blowing breaker in circuit box after 2 years. Repair cost to replace 2 switches and door latch was $250. Just over a year later, same thing happened. Response to my Email to Frigidaire customer service was an automatic reply with their customer service number. Customer service answered with recording that they can't take my call. This is a high priced microwave that I am not willing to spend $250 annually on. I will be buying a new microwave from a different company.
Desired outcome: Repair at no cost this time
This review was chosen algorithmically as the most valued customer feedback.
On February 12, 2022, I noticed my freezer has stopped working and my food had started defrosting. I purchased this freezer (Frigidaire 20 cu upright Freezer on March10th, 2021, with a one year warranty, plus a 5 year protection Plan). I contact Home Depot customer support 1 800 430 3376) where I purchased the Freezer (order # WJ3132676). I was sent...
Read full review of Frigidaire
Frigidaire
-
portable a/c, heater
I purchased this unit on 2/

/1/2022 there was no gasket between drain hose and unit-----called 800 number took 4 times before i got someone who tried to help but he kept telling me I didn't know what I was talking about I am writing this while on hold with him--all I need is the foam gasket----the service model is FHPH132AB10 model number XK11700035---please help
Desired outcome: send me the foam gasket but send an email to advise I just purchase it online
Frigidaire
-
Frigidaire 27 inch Double Oven
My name is Jefferson Davis, Serial # AF14502429, Model# FFET2726TS. I purchased a Friigdaire Double Oven, and a Frigidaire Dishwasher on November 10, 2021, at Home Depot in Morrow. At the end of January the upper oven stop working, so I called and spoke to one of your representative, and explained to her the situation, and she hung on me. I then called back and received another representative by the name of Anna, so she said. I then proceeded to explained to her that the oven was not working, she then called B & H Appliance, and made a appointment for 2-7-2022, between the hours of 8-12pm. She also stated that I had to call them to verify the appointment which I did. When 11:00 A.M. came i called B & H Appliance, and asked were they still coming, because it 11:00. He then proceeded to ya ya they coming. 2:00 P.M. came and no one has showed up, I then call home Deport to file a complaint, because that's where I bought the products, and was the told that I could not file a complaint to them, but to Frigidaire, but they would call. I held for 30 to 45 minutes, and was disconnected, probably purposefuly. Has I writing this complaint I am still holding at 3:33 P.M. My oven is still not working, and B & H Appliance has still not called.
Frigidaire
-
refrigerator
I purchased a refrigerator from Rosendahs Appliance in Irwin, Pa on 5/26/21. Model number FGHT2055VF. Serial number BA10700905. When it was delivered the light didn't work. Superior Appliance came out and ordered a new door because the door is bent and the sensor doesn't connect to turn the light off and on. This was June of 2021. Not only am I still waiting,but now the door won't stay closed. The freezer door closes tight, but the refrigerator door you have to try and close it a few times before it stays shut.
Desired outcome: I would like a door that works on my refrigerator or replacement.
Frigidaire
-
FPBS2777RF
Claim # 85141239

36" french door refrigerator stainless

I purchased this unit 3 years ago for $2,500.00 and now it is deemed un repairable, do to a known problem. I have had 2 separate repair company's come out to asses the issue and both said the same thing the last repairman that looked at this unit was a frigidaire repairman. As a consumer I was not notified of this problem and as a manufacture you should stand behind your product. I am now left with a product that is unusable. I find this to be unacceptable
Desired outcome: Need this unit to be replaced
Frigidaire
-
Serial #NF22326611 Range
I have a service agreement on the is range and it seems to not matter. I've 10 times in the last week and a half and every time I talk to them it gets worse. They don't have techs and no one wants to service their equipment. The appliance broke down on friday evening so I called on Monday the 24th and they scheduled me with 3 companies that aren't servicing their equipment and each time they didn't show or call I called ee and waited on there system for a minimum of 30 minutes per call. The last one was I had an appt for feb 7 and we'll keep the appt but if you call Bergeron of new Orleans you may be able to get serviced sooner. As soon as we hung up I received a text canceling the feb 7th and bergeron does service this area so I had to call back and go through that again. They scheduled for the 10th I received a text saying they had a tech in my area tomorrow and will service if that didn't work call the office and reschedule I took today off and no one showed!
Desired outcome: Replace unit
This review was chosen algorithmically as the most valued customer feedback.
Re: Frigidaire Model LFHG2251TF, Serial no. 4A12102458 We purchased this unit from Lowe's on 8-15-21 to replace a 20+ year-old Maytag side-by-side that had worked trouble-free during its lifespan. We had considered models from Samsung and LG but we chose to 'buy American' and because of Electrolux/Frigidaire's reputation and consumer ratings. The initial...
Read full review of Frigidaire
This review was chosen algorithmically as the most valued customer feedback.
I purchased a two door Frigidaire refrigerator serial no-4A12621197 on 7/14/21. The refrigerator began beeping and showing high temp on the panel of ice/water dispenser around 11/2021. We called out service tech around 12/7/21 who looked at it and stated it was mostly like a sensor and would probably go away. Well, the sound did not. We had to call them out...
Read full review of Frigidaire
Frigidaire
-
Refrigerator
We bought a refrigerator in October the ice maker and water part has never worked, Frigidaire has sent their service techs out to fix it several times, and the guys have already told them (Frigidaire) it's not fixable.
Now their customer service reps KEEP HANGING UP ON US, they won't help us they not even trying and it's one in particular, that answers and won't give her name but she always hangs up on us and note the account that we don't want this new refrigerator fixed. This is and has been the worst experience with a supposed reputable company. They claim to have a warranty on their products I guess this is their way of getting out of replacing it. I am so angry. All the customer service reps that will actually listen and talk say the same thing we will get an email and this has been going on since October. I will never purchase a Frigidaire anything ever again. Even the service company they keep sending is saying they are purposely trying not to fix or replace the refrigerator they have sent them correspondence telling them they can't fix the thing.
Desired outcome: I want a new refrigerator that works, that is what we were told if it can't be fixed it will be replaced
Frigidaire
-
Gallery Refrigerator
The sealed system has failed on my fridge model: FGH52631pf4a. It was purchased in 2017 and I was told by the service tech that it is extremely rare for the sealed system to fail this soon.

He suggested that I check with the manufacturer to see if the sealed system was still under warranty or if the manufacturer would offer a replacement for the unit.
Desired outcome: either fix the existing fridge or replace.
Frigidaire
-
Side by side refrigerator bought november 7,2021
My refrigerator was bought 11/07/2021, delivered 11/09/2021. Stopped working 11/10/2021. My refrigerator side has froze all my food since the second day I owned it. My water and Ice dispenser have never worked. I have called the Fridgedaire 1800 number numerous times. I tried to talk to a supervisor/manager but "they aren't talking calls" The "company" they out source their repair work "do not have a phone number" Beyond ticked off and will NEVER purchase Fridgedaire again!
Desired outcome: My refrigerator to be Useable!!!
Frigidaire
-
Refrigerator compressor going out and fridge quitting after only 14 months
We bought a new black Frigidaire refrigerator in October 2020. January 18, the compressor stopped working and so did the whole fridge. Call to speak to someone, and I got a person who I could hardly understand. I think his name was Adum or something like that. He told me the fridge was only warranted for one year. I was stunned. We had to go buy another refrigerator, but I can tell you I will never buy a Frigidaire appliance again and will tell everyone I know about this. If the CEO's don't do something fast to correct this problem, they will be in the unemployment line like the rest of the country.
Desired outcome: Replace the fridge with one that will last more than a year.
Frigidaire
-
Frigidaire freezer and extended warranty
I cannot begun to discuss how frustrated I am dealing with Frigidaire reps and service teams. I bought a freezer that was not working at the 90 day mark. I have had to be on hold so many times just to have the person tell me to hold and then hang up. I start over with the next person and it happens again. The service teams sent to my house are no better as I have had to call or text for more times than I care to share with no resolution. Most times I do jot get a call back or they do not show up or follow up. I have had to throw out more food than I care to think about (money wasted on groceries). My freezer has been out for 2 months now and I cannot even get a follow up call. I just w at it gone
Frigidaire
-
Fridgidaire Refrigerator
My fridge was bought on July 16, 2020. (Model Number: FFSS2615TP4
Serial Number: 4A02406149). The freezer (side by side fridge and freezer) stopped working on January 14th 2022. I tried to call Frigidaire next day. But office was closed. I called on Monday(January 17, 2022). I was told that 18 months of purchase was on January 16th of 2022, so company can't do anything to resolve my problem. I told this happened in the weekend and I tried to reach the company. But I was cut off. 1st call I had to hold for an hour. A representative took my information and put me on hold without even telling me and never came back. Second representative (Mary) explained about the 18 months policy and when I told it happened 2 days before, just cut me off not even giving me the information for repairs. The 3rd representative gave me the phone number for repair personnel. But she(Jane) cut me off when I tried to talk about the 18 months of purchase policy that I was explained before. I had to spend 2 hours of my time for these 3 calls. In spite of delivering a bad product (around thousand dollars and broken parts in 18 months) the Customer service representatives were acting completely arrogant and not at all helpful. What I am not sure about is that if my experience represent the personal traits of the customer service representatives I talked to or this is the company culture itself which trains the employees to treat customers badly. I decided that this is my first and last Frigidaire purchase. I had to call an outside personnel to fix the problem.
Frigidaire
-
Parts order
I ordered a ref water filter and two air filters. Received the air filters but no water filter. I have called several times on hold for 45 minutes only to be cut off. I don't really want the product anymore double due to the way I have been treated. They tell me I am calling the wrong number but it is the number on the order. Then they gave me another number and I am simply not able to get through. The order number is 54437394. I could not be more disappointed in a company and want my money back. Dennis Pfeifer.
Desired outcome: Money back or product asap
Frigidaire
-
Frigidaire 24 Single Electric Wall Oven FFEW2426US Purchased 11/26/2021, Delivered 12/01/2021.
We have been unable to contact anyone at Frigidaire ( over 5 times in the last 15 days) to assist us with our problem and spent many minutes on hold. The three times we did get a service employee (after waiting on hold for over 50 minutes each time), the Representative disconnected our call (1-800-374-4432 and 1-800-944-9044---Telephone service is absolutely disgusting). Home Depot won't help us and insists we contact Frigidaire directly. The one time we did get some help, the person said someone would come out to look at the unit and take pictures of the damage caused during the transit of the unit to our home. There are  3 indents: one on the control panel plate, another on the oven door, and the last one on the bottom plate which causes the plate to not line up correctly with the bottom of the oven door. No one ever came on 12/23/2021 as promised. We waited all day for their arrival...yet no one showed up nor did anyone call us to indicate that they were not going to make the visit to our home.The 30 day manufacturer warranty time is now over, not because of our endeavor to get some help, but the inability of having someone assist us from Frigidaire. I would think you would stand by your product. Unfortunately, that isn't the case in this situation. I feel we have not been treated well throughout this whole endeavor. I think we should be given a new oven as there is probably no way to correct the problem. I would appreciate any help you can give me.My phone number is 408-371-1593. Carol Davis or Dieter WalsemannModel #: FFEW2426usSERIAL #: AF14400530
We are here to help
16 years' experience in successful complaint resolution
Each complaint is handled individually by highly qualified experts
Honest and unbiased reviews
Last but not least, all our services are absolutely free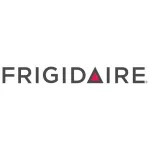 Frigidaire contacts