FlightHub
-
Hidden fee
On March 29, 2022, I made a reservation from Vancouver to Surabaya on Jun 15, 2022. However, it was cancelled by Flight Hub on Jun 02, 2022, and promised to give me a full refund within 6-8 weeks. Part of the refund has been given to me, but parts of the seat selection fee hasn't got refunded. The customer service staff said it was refundable. It doesn't make any sense of this charge since I haven't used the service because of the flight cancellation. in other words, I have to pay the hidden fee. I just know this morning that this company is bankrupt, and apparently, I will not receive the rest of the refund anymore. This is a scam.
FlightHub
-
Cancelled ticket rebooking scam
Flight hub asked me to pay 250$ to give me the power to rebook my no-cancellation ticket. It was no-cancellation, so I paid to save at least some part of my lost money. I lost $1300 of the ticket, and additional $250, but I cant rebook the ticket.

Why? Because the tickets i booked for $1300, had the original price of $2200, they are now $9550, so i have to pay 10 times more price for re-booking my tickets.

They asked me to pay additional fees for rebooking my tickets for the original prices which was around $2000 at the time. What's the point of paying $250 just to book the tickets for 10 times more of it's original price? Is this legal?
Desired outcome: I should be allowed to re-book my tickets for same destination and same departure country, for the original price atleast
FlightHub
-
itinerary changed
Booking number :[protected].

Departure flight was from Tehran to Frankfurt and Frankfurt to Toronto.

The second flight from Frankfurt to Toronto operated by Air Canada took off online but the passenger Siminezar Goodarzi was prevented to board while other passengers were getting on easily.

The passenger pushed to stay in Frankfurt for almost 8 hours without any explanation and Air Canada gave her another boarding pass belonged to another flight 8 hours later.

As the passenger was a 70 years old lady who needed mobility service, she had paid for a pretty expensive ticket just to have a short layover in Frankfurt Airprot.

As the original flight took off on time, and the passenger was not allowed to get in while other passengers were boarding easily, she believes that this kind of treatment had been absolutely unfair.

Flight Hubs' offer for 3 hours layover is much more expensive than those flights with 8 hours layover.

Apart from unfair payment, the passenger has suffered from 8 hours of stressful waiting in transit. Not to forget that she needed mobility service.
Desired outcome: compensation
This review was chosen algorithmically as the most valued customer feedback.
My $1700 experience with FlightHub. I will outline my experience with the rip off organization called FlightHub. Online search for a flight from Toronto to Edmonton brought out FlightHub as a supplier of bookings. Once entering their website, I was continually bombarded with savings offers which as I now recall never were reflected in my bookings. I...
Read full review of FlightHub
FlightHub
-
I can't rebook my ticket with a credit applied to a booking due to a covid 19 cancellation
We have $3400.14 in credit for a ticket that was cancelled by the airlines due to Covid 19. I can see it on my flight hub profile. I have called 5 different numbers 40x. When asked to put in my booking number the automated system says, we don't recognize this number and the system hangs up, it also doesn't recognize my phone number. When I choose book a new ticket (which isn't the way to go I realize) they cannot help me in any way. They always transfer me to the extension that asks for my booking ID which the system doesn't recognize. I can never speak to a person in regards to my previously booked ticket. I cannot rebook online either. (see picture below) All of the numbers have the same response. There is no manager to help me or an email. So basically Flight Hub has made it impossible to use my credit. This would be theft. I want to speak to a manager who can apply my credit to a new booking. Thank you.
Desired outcome: A credit applied to my new booking that I need by the end of 2022.
FlightHub
-
Flight Ticket
On June 14th at 10:44 pm, I received the attached email informing me that there was potential for an airport strike in Paris and that I should think about altering my flight through Paris without any fees. I was booked on AF 0356 Paris to Toronto on June 16th. As my flight was not booked with Air France, I was instructed to call my agency, Flighthub, which I did. Flighthub then cancelled my flight to Toronto via Paris before ever having confirmed an alternate flight and was trying to reroute me via Amsterdam to Toronto. For 3 days Flighthub was apparently trying to reach Air France to get authorization to switch my flight from Paris to Toronto to Amsterdam to Toronto without any success. I repeatedly called Flighthub, spending hours on the phone, and was given bogus information that they were trying to reach Air France. I tried to call Air France and got through first try. All the while I'm stranded not sure how I was going to get home. Without any option, I had to rebook myself on the Air Canada flight from Tel Aviv to Toronto on June 17th with all the additional cost that required. At 1:30 am Tel Aviv time I got an email from Flighthub that they had finally succeeded in reaching Air France and got authorization to book me on a flight from Tel Aviv to Amsterdam at 4:45 am. This was ridiculous. Was I expected to just sit in the airport and wait for confirmation of a flight? I was given 3 hours notice for an international flight. I had already booked an alternate flight. I am requesting compensation for my original flight which I lost and all the additional cost of booking a new flight. Flighthub should be ashamed of themselves, but based on all the complaints I'm reading, it doesn't seem they care much.
Desired outcome: Compensation of lost flight costs and additional costs of new flight.
This review was chosen algorithmically as the most valued customer feedback.
I am writing in re to Flighthub booking no. [protected] under the name of Cristina Dobrota Condor Confirmation no. 2544721 Check-in reference no. WKNYPE Flight dates Jun 15, 2022 to Jul 04, 2022 Montreal to Bucharest round trip. Ticket was purchased through Flighthub on Mar 11, 2022. Travel itinerary was confirmed then again via another email on Jun 10...
Read full review of FlightHub
This review was chosen algorithmically as the most valued customer feedback.
Dear Board members, I need to inform you that how Flight hub making money by illegal ways. I bought 2 Tickets (Me and My Spouse) from Flight Hub on May 28, 2022. My Itinerary was Toronto-Lisbon- Madrid (TapAir Portugal) and Madrid -Lisbon -Toronto (Tap Air Portugal). I paid by credit card Total CAD $2405.42. Before payment the Itinerary showed Madrid...
Read full review of FlightHub
This review was chosen algorithmically as the most valued customer feedback.
Customer service is a stone wall rather someone to deal with. I had bought a ticket whose fine fine fine print was that it could not only be used for the same passenger but also had to have a specific departure place. In other words when having to cancel my flight I did not receive a voucher (as is typical for most airlines) - Apparently, I got some sketchy...
Read full review of FlightHub
FlightHub
-
Your Reservations Have Been Cancelled
Third time is not the charm. I previously booked two flights via Flighthub.com and had no issues. For my third flight I booked a flight to NY on 5/30. Got confirmation that my flight was booked. On 5/31 I got two emails stating "Your reservations has been cancelled". I called my financial institute as suggested and they said there was no issue with my card. I had to call the party that I intended to visit and told them I would visit at a later date. Well I never saw the funds added back to my account and called the airline to see why I had not gotten my funds back. They told me that my flight had actually not been canceled. Unfortunately that didn't matter because again my intended party had already scheduled something else for that time frame. I tried to call Flighthub but was on hold for over 30 minutes. I ended up getting the prompt to leave my name and number and would be placed in line and would get a call back once my turn came up. I never received a call, so I called the airlines directly and they said they could refund me but it would be less the cancellation fee, so I paid $295 for everything, but only get back $164. The agent said he apoligized that Flighthub mislead me but there was nothing he could do. They say if you don't ask you never know. I asked if I could get back the full cancellation fee and he he shut me down. I don't think this is fair and think I should have been given my full refund due to Flighthub's miscommunication. I don't think "customer service" matters much anymore to some companies. With inflation the way it is now, I will have to think long and hard about the companies I use in the future. This has left a bad taste in my mouth especially since "no one" ever returned my call, but my money was taken within the blink of an eye.
Desired outcome: I would like a "full" refund and an apology.
FlightHub
-
Refund Not Issued
I have been patiently waiting over 3 months to receive a refund for my cancelled flight from FlightHub. I have been following up with FlightHub for the past 3 months for an update on when I will receive my refund. I have been told by several Customer Service Representatives that I will definitely receive my refund within 30 business days.That 30 business days is now long gone.

I have yet to receive my refund back from FlightHub. I am unable to get through to the Customer Service line as my booking number and telephone number is no longer recognized. This is extremely frustrating and upsetting as FlighHub has been playing games with me, promising to issue my refund but have not.

FLIGHTHUB IS A SCAM TRAVEL AGENCY WITH TERRIBLE CUSTOMER SERVICE. THEY HAVE STOLEN FROM ME BY NOT ISSUING MY REFUND AS PROMISED. PLEASE DO NOT USE FLIGHTHUB!
Desired outcome: I want to receive my refund as promised
FlightHub
-
Customer Service
I booked a round trip flight for my family and wanted to add my niece to travel home with us, after I had booked our flights I was unable to add my niece. When I called in to JustFly.com to find out why they told me because my niece was under the age of 15 I could not book her to fly on Delta. (In the past she has flown alone on other airlines, so I did not know this was an issue) Repeatedly, I tried to get help with this situation, I was told to call Delta, or put back into the automated phone system at least 5 times. Then finally I was told I'd have to book all one-way flights which added a huge expense to my travel. I tried to talk to different representatives to help refund the first flights I booked including the $300 service fee, since no where on the site did it state I could not book someone under 15. One of the customer service reps said they call me back, when they did, it was a different rep altogether who was pushy and insistent that I book new flights right then. I told her I'd like to take a look at everything online so I could see the right flights to take now that I'd have to book differently. Only after telling her my wishes 5 times did she finally refund my flight. Although, I still have not fully received a refund and there were two service fees of $300 each added.
Desired outcome: I'd like to receive a FULL refund including service fee.
FlightHub
-
Scam
On the 1st of May I was suppose to fly from Halifax, Canada to arrive Ercan, The republic of North Cyprus on the 2nd of May.

3rd of April: I bought this flight over the phone with an agent, and he suggested that I fly to a different airport so my flight is cheaper, I blankly declined this option and told him my only condition for my flight is that I arrive the next day as opposed to a three day trip, that I was seeing online.

He said he found me a ticket and then I went ahead to buy insurance on this flight.

On the 1st: I transited through London and got to istanbul, on arrival I was informed that my flight was not from istanbul airport, rather that I needed to go to another airport that is two hours away from Istanbul to fly to Ercan! I was beyond dumbfounded!

First of all, it made no sense that I will get on a bus two hours from istanbul in a country I have never been before and that I didn't even have a Visa for, because how do I leave the airport to make a trip to get a bus to get on another flight.

So I explained the situation to turkish airlines at the airport, they asked me to call Air canada since they are the ones who brought me to Istanbul from London.

I did this, but Air Canada in turn advised me to call Flighthub as the ticket was bought through a third party and not from them directly.

I phoned Flighthub and they said to me " we can't change this flight, there is nothing we can do.

I asked them, "but I am at the airport right now, I can't leave the airport , so what do you advised me to do?

They said "you have to go to the other airport or ask Turkish airlines for help at the airport, we can't do anything because the journey is already in transit"

I kept on going back and forth with them to no avail! And that was how they left me stranded in a foreign country with no solution.

Fast forward, I had to buy a brand new ticket

the next day after saying at the airport for hours which ended up taking me from Istanbul directly to Ercan for almost $400.

Yesterday: 29 of May, I tried to check in for my return flight back home online, on Flighthub it kept on directing me to the flight only from London to Halifax but not from the initial flight Ercan-Istanbul-London-Toronto-halifax.

I tried again to call flighthub, waited about 5 hours in total to no avail. Then I called Turkish airlines, only for them to inform me that I only have a Reservation from Ercan to Istanbul but not an actual flight. So they suggested that I call the company I booked my flight through.

I phoned flighthub, hours upon hours and eventually on the 31st of May, someone answers the call only to inform me that, the rest of my trip has been canceled due to a no show from SAW airport, turkey to Ercan, and then the guy hung up on me.
Desired outcome: I need all the conversation between me and them pulled from the initial point of when I purchased my flight to this very moment. I want my money returned to me to the completion and would appreciate if this is invested.
FlightHub
-
Customer service, changed flights
Originally purchased tickets for [protected] our flight was changed to a later date that was completely not acceptable. I further sent an email to correct the situation this was not even attended to nor were we contacted!

our original flight was regular economy with one checked bag per traveler lot has changed it to no economy saver with no bags per passenger for the date [protected]

i called customer service multiple time and told they have no access to my ticket information or my original ticket information to correct this issue. This is completely unacceptable. I asked for the address of flight hub headquarters and was outright refused the information or an escalation path for the information. I have never been provided such poor customer service with no alternatives and ought right refusal to provide information on how to write to the company or information on my own ticket that was sold by your company! flight hub reservation #[protected]
Desired outcome: PLEASE REINSTATE MY 1 CHECKED BAG PER PASSENGER OR PROVIDE US A REFUND USD $480.00 TO COVER THE CHECKED BAGGAGE FEE.
FlightHub
-
Future Credit - Booking [protected]
May 27, 2022 I attempted to rebook a flight between Moncton and Ottawa using a Future Credit which expires October 31, 2022 with Porter Airlines.

I attempted for several weeks to rebook online however the site redirected me to call one of their 'specialists' at [protected].

Today, May 27, 2022, I contacted FIVE 'specialists' at this number each of whom told me they needed to direct my call to a 'customer specialist' who deals with credits. My call was 'redirected' however it looped back to the same front line agent call centre. This happened 3 times.

The 4th time I explained what was happening and asked to speak with a supervisor/was told 'one moment please' and my call was again redirected to the loop back to a front line agent. The 5th time I spoke with Mary and again explained, asking her not to redirect my call but to assist me with speaking to someone who could help. Silence ensued until I said, "hello, is anyone there?"

Mary says, 'Yes I'm listening", then she redirects my call with no warning back into the loop.

So I have given up on this which I'm sure was Flight Hub's plan all along. Discourage the customer from booking. It's clear this system was designed to

ensure that customers do not use their Future Credits.
Desired outcome: I wanted to rebook the same flight using the credits owing.
I'm not in the US - I'm in Canada. I did check that box!
FlightHub
-
Ticket
I called them to conform the amount they show was canadian dollar or us dollar. The guy told me he will sell me the ticket. He sold me wrong date. My wife and 2 small kids (6 and 7) are traveling. I call them they said they are investigating and will get back to me with 48 to 78 hours. Been 15 days.. No response, called multiple time no response. I am willing to sue them for mental stress.
FlightHub
-
Airline Ticket
I bought a ticket from them. After buying the tickets, I was charged more for seats that I did not request. When I told them that I did not, they accused me of lying and then said they cannot do the refund as the money has been sent to the airline, and I should call there. When I called the airline said they cannot as the ticket is under FlightHub's control and FlightHub should be able to request a refund. So now, I am being bounced back and forth like a ping pong and had to invest over 2 hours of my time for a $42 refund.
Desired outcome: I want them to refund me the money for the seat assignment. I did not request this.I also want them to change the way they process additional payments without authorization. They should not allow additional payments without login.
This review was chosen algorithmically as the most valued customer feedback.
Please I want to talk to customer's service about the above booking. I saw an email that there is changes on my booking and don't know the changes. Please i want to know details about this booking. thanks Ambrose Kii
Read full review of FlightHub
FlightHub
-
Customer service
My ticket reference is [protected] - I am having a terrible time resolving an issue related to this ticket. The agent I spoke with last was not only unhelpful but rude. When I asked if he could transfer me to someone who could help me he flat out said no and to call back. As we all know, waiting times are high these days and having someone in customer service who clearly dislikes their job is not a good reflection on the company. He also would not hang up the phone. He further told me my request was impossible that you can never use a voucher for another destination (which is very untrue as I fly all the time). This is not an example of good customer service. I've had a very poor experience with this FlighHub and will not be using it again. I will also be posting my review.

Angela Carsley - [protected]@me.com
Desired outcome: Resolution to my ticket. Having a service agent take the time to help and not be rude.
This review was chosen algorithmically as the most valued customer feedback.
This claim is made in accordance with the Air Passenger Protection Regulation SOR 2019-150 of the Canadian Transportation Act. On April 16 2022 (at 15:15 PM), KLM failed to meet its obligation to transport more than 20 passengers from Ottawa (XDS) to Montreal (YUL) to catch their connexion flights. I am one of the passengers. The bus never showed up to...
Read full review of FlightHub
We are here to help
16 years' experience in successful complaint resolution
Each complaint is handled individually by highly qualified experts
Honest and unbiased reviews
Last but not least, all our services are absolutely free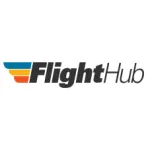 FlightHub contacts
FlightHub representative

Flight Hub Customer Care