Camping World complaints
468
Camping World
-
repairs
I am the dummy here. One would think that I would learn my lesson. Took my RV to this Camping World 3 years ago as the slide was leaking, they said they could not find a leak but charged me $500 to seal the slide. The first time it rained guess what the slide is still leaking, took it back, they still could not find the leak. I have finally settled for closing the slide whenever it rains. I took the RV to them last year for some repairs, they kept it for 5 months, I was on the road when they said they were finished. They had one of their drivers deliver the RV to my home. When I got home, not only were the repairs not done correctly, they took parts off my RV to repair other RVs. It was not until I said something did they order new parts to replace on my RV. When it was delivered to my home the delivery driver pulled the electrical connection completely out of the cone and instead of telling someone he stuck it in the 5th wheel receiver for me to find when I got home.

This year I took the RV back again to repair damage as an insurance claim. The insurance company and Camping World agreed on repairs, the insurance company paid the claim, I paid the deductible. Instead of making the repairs as agreed Camping World took the money and did patch work on my RV. As I guess is customary I took care of the bill in the service department and then they brought my RV around for me to pick up. When I saw the way the repair was done I advised this was not acceptable. The service manager Mike told me the parts were sent to him damaged and to make the repair properly he would have to reorder the part and he does not know how long that will take. I believe if I were to try to sell or trade the RV with the repair as is they would not buy it or penalize me for the repair. I have filed a complaint with the Florida Attorney General for consumer affairs, and am filing a complaint with the Florida Dept of Insurance for insurance fraud. As seen over the past 3 years this is not a mistake but the way they do business.
Desired outcome: Make the repairs you were paid to make.
Camping World
-
Service warranty and staff conduct
I have been trying to get issues resolved since March 2022 when I bought my 2022 Forrest River 4007G2 toy hauler. First off I included in my purchase for a washer dryer and this model has a manufacturer defect of not having enough room to install one. So I settled for awning covers for my slides instead. My doors won't close right and latch correctly. They said it was a mistake from the factory puting in the wrong screws, what they did is make it worse. Now they are telling me they are going g to charge me $240. To come and fix an issue I have had since I bought it. I can not take it to them since I have put a permanent deck I front of my camper. Besides if you read the reviews, they take forever meaning months if you take it to them. This is my permanent home, I can not wait for months to have it fixed.
Desired outcome: Fix my camper and not charge me for something that is a factory error
Camping World
-
2020 Forest River Sunseeker 2400B MBS
I received an email from a regional sales manager to sell my RV to Camping World. I WAS QUAOTE A RANGE OF $79K TO $86.1K.

When I went into the inspection, i was advised the RV was in excellent condition. The price quoted though was $79k maximum. The $86.1k was consignment and was the NADA book value.

Since I was advised the book value was only $86k, I decided to accept the $79.

Camping World is selling for $131k. Why did Camping World state NADA was only $86.1k? This process appears very misleading and quite frankly deceptive.
Desired outcome: Review real value of RV and come to fair sell value.
This review was chosen algorithmically as the most valued customer feedback.
Good Morning, My husband and I purchased the coleman 17B trailer from the camping world in Medford Or. 2 to 3 weeks later, I watched an ad on tv during a nascar race offering a "starter" camping kit. we called our salesman and he said he would get back to us. but that promo was only for memorial weekend. which the ad is still running on tv. as of...
Read full review of Camping World
This review was chosen algorithmically as the most valued customer feedback.
We purchased a 2017 Jayco Greyhawk was last July your Camping World, Reno, NV and we purchased the extended warranty through your company. We were told that the service department is amazing and can get repairs done in a timely manner since we bought from your company. We were also told that if we bought the Good Sam Elite membership, we would also have...
Read full review of Camping World
Camping World
-
Service @ Breaux Bridge LA
Purchased Wildwood Heritage Glen 12 June 2021. Got it home same day and found that front left leveling jack was twisted. Took Picture and sent to Salesman. He said it would be taken care of at the 90 day inspection and if we noticed anything more to continue to take photos and send to him. All will be addressed at the 90 day inspection.

1: Twisted FL Jack

2: Rip in Floor due to screws in slide

3: Leaking Gutter

4: All Door Hinges loose

5: Hole in corner of Shower Base

6: Fender Cracked

7: Emergency Brake away Cable broken

8: Curtain at table will not stay down

Took back for 90 day inspection Items worked on:

1: Not Repaired

2: Cut flooring from under Stove to Patch Floor(looked terrible and didn't hold)

3: Silicon placed in gutter (moved leak to another location)

4: Not Repaired

5: Filled with Silicon (Looks Terrible)

6: Replaced Fender

7: Replaced Cable

8: Repaired Curtain and Stained the Curtain Behind Recliners

They replaced the Back Splash in the Kitchen? and left Silicon everywhere

Asked to have new Service Rep and was denied.
Desired outcome: Repair all items to new standards
Camping World
-
Warranty Work & Theft
On 05/20/2022 I went to Camping World in Las Vegas to pick up my 2022 Delano Sprinter. I had an appointment for 03/03/2022, that was when I left my RV there. They had it for 90 days. Warranty issues were not resolved. I have new issues now, also. The slide is not extending fully.

I believe I could have accepted that. Until they pulled my RV up for me to take. It was filthy. I wouldn't have been able to see out the windshield. I opened the door and all of the manuals were spread out on the floor being walked on. I live in my RV and work in it. All cabinets and drawers were open and had been gone through. They opened photo albums and dropped photos on the floor. Files were all over the floor. My attached (to the cabinet area) 3 in 1 computer was gone. I had asked the service manager if it would be okay, he said yes. He happened to have not been there when I picked it up. The managers just stood there looking at me. They refunded my 1100. for the oil change and a few other work not covered by warranty. Would have been nice if my computer didn't cost $3000.00. It truly looked like someone had been living in it. They did wash the outside and help me clean up the inside. I appreciate that. Also when I read the work reports they were done by an intelligent person who knew what he was talking about. So the whole place can't be bad. I bought my RV at Camping World because there are so many. I will not take my RV into another Camping World. Unless it is to drive it through their plate glass showroom.
Desired outcome: Would like my computer returned.
This review was chosen algorithmically as the most valued customer feedback.
My Name Warren Lancaster Took my Jayco RV to Camper World Roanoke for Warranty Work on April 4, 2022. Keaton was the name of the service manager. He explained that it could be at least four weeks. He would call when it was complete. Additionally, he would complete a state inspection. On May 4th I visited Camper World and saw my camper. Warranty work looked...
Read full review of Camping World
Camping World
-
Extended Warranty
Hi,

We purchased camper trailer with "Extended Warranty" in 2019 at camping world.

In 2021 Auguest we sold the camper and emailed concerned staff at camping world to cancel warranty and refund remaining money,

After multiple follow ups and calls over the phone to cancel warranty. Its is still active today as on 5/13/2022. Whenever I call for follow up to cancel, The representatives take my number and would say the relevant finance /warranty team will call me back but I never receive a call from them. Same thing repeats every time I call the office and I never recieve a follow up call back from them.

On email, they asked me proof of sale deed which I dont know why I have prove them that I sold my camper but anywayz I shared them the proof but yet no response,

Please help!
Desired outcome: I need help with quicker resolution on my cancellation request and refund from the day.
Camping World
-
RV service, follow up and delivery
Over a month ago I tried to establish regular service on my 2013 Thor Hurricane with 18000 miles. The nearest to me was the Pooler Camping World store. The Service Writer there (Chris) seemed to be interested and ready to bring my rig onboard. Then he failed to follow up, make any attempt to schedule an appointment for even routine oil change or generator service for nearly two weeks. I needed service because I rent this rig out and have to have records to indicate regular service and maintenance. I also needed a foreward AC replaced. The Service Mgr Chris Searcy arranged a referral to me with the Ridgeland store. About April 10th I called and spoke with Service Writer Steve and scheduled an appointment for service on 4/14/22. On our arrival the place was basically deserted at 10:30am. Half the bays were empty and there were NO customers at all. We met with Steve and a well-dressed, friendly African American male who seemed to be happy to get our business and ready to work with us. I explained we wanted to start a service relationship with Camping World, likely spend $5000-7500/yr on service, and would gladly drive 90 minutes to get competent care and maintenance. i explained that we also needed a fore AC unit due to a seized motor. Steve assured me that this was no problem and he would have it done with the maintenance. I also mention on 4/14 that I was not in a particular hurry but that I did have another rental on 5/15 and would need the unit by 5/13. I was assured this would be no problem. Over the next week I got (2) texts from Steve, each time promising that he was still trying to get with a tech to handle the AC. I heard nothing for the entire week of 4/25. On 4/29 I called only to find out that NO ONE had even touched the AC or assessed it and that Steve had gone on vacation without having any one follow up. We are picking up our rig on Monday 5/2 and I expect that the oil/generator service has yet to be completed as well. I am now stuck with no AC, no one to install even if I order the unit, and rental customers less than 10 days out. Unacceptable! This is a company that is supposed to be managed by Marcus Lemonis. Really?!?
Desired outcome: Contact from corporate office with an apology and an explanation for such horrendous service and poor attitudes. If they want our business I need expedited service, somewhere, to replace the AC.
Camping World
-
Service Department lead us on stating RV Coach was repaired when it wasn't
Bought the Thor Challenger Motorhome in June. It hadn't been checked over so salesman said to go on vacation and see what needs to be fixed and bring it back. We had also purchased the extended warranty. Brought it to Gander, it was closer and salesman said they were the same, and gave them the list of repairs like pulldown drape over window fell off, drawer opening while driving, entrance door spring broken, steering very loose, and radio was freezing up.

They said it would take two weeks before they got to it. I said I need it for a trip in December. Late November we hadn't heard anything so called and was told most was fixed but waiting on entrance door to be ordered. Called back several times over the holidays and the first of the year with no call back, except one from service rep, who said they were waiting on the door. We stopped by and were told everything was done but waiting on the door. The next time we stopped by we were told the door cost $1000 plus paint and installation, but she would call the warranty company and let us know. Never heard back so went by the shop in April and were told warranty co. wouldn't pay for door. We asked to see the coach and after 20 minutes they pulled it

up and we found out nothing was done except the diagnostics. Our rep said they didn't fix anything because they didn't know who would pay for it. Jax service mngr said they wouldn't pay and deal with Gander. Gander said Jax service mngr told them they wouldn't pay. 6 months and we are in the same place with no repairs, except we have accumulated diagnostic fees.
Desired outcome: Tell us which repairs the warranty co. will pay for and Camping World should pay for some of the rest. Get it done quickly so we can go on vacation, or give our money back and keep it
Camping World
-
Overcharged by three times plus didn't fix
On 5 April 2022 I picked up my motorhome it was supposed to have the heating looked at a slide engine fixed when I picked up my motorhome I couldn't even start it The key ignition switch was so loose it wouldn't start they had to come out and fix it. It was never broke before. So they tightened it. But they were never supposed to break my ignition because they weren't even supposed to look at it so they broke it. Second they were supposed to fix my heater and they did not. First of all I was quoted an engine for my slide would be about $700 it ended up being $2,300. When I brought my RV home I could not take the key out of the switch. So they said I have to call this Marcus guy because he'll make sure that I'm happy so I called him. There is no Marcus guy it's a call center. And they switched me to the general manager which said you're going to have to get your own key out you're going to have to pay for it has nothing to do with us. He was very rude his name is David at the bowling Green Kentucky camping world facility. They said I would get more help if I paid for a good Sam premium membership which is $79. I told him I'm not even bringing my motor home out if they can't even fix it the first time and they break things they weren't supposed to even look at. They're horrible they're very rude do not go to the bowling Green camping world they are not trustworthy and they make you feel horrible. He just made me feel like crap he tried to make me feel like I wasn't taking care of my RV. I watched a guy bringing around somebody else's camper and he was bumping the wiring that you hook up to your vehicle on the ground and the chains were just dragging then I watched him going back for another camper and the vehicle he was driving that has the hitch on the front of it was just bouncing off the ground it was only an inch above the ground and hitting the ground causing huge gouges in the asphalt. My friend and I made a comment that that's probably why they're overpriced because they're breaking all their own equipment.
Desired outcome: I want them to fix my ignition switch that they broke fix the heating unit that they charged me for and did not fix and I want them to fix the wall switch which they broke they shouldn't have even been touching
Camping World
-
Forest River Wolf Pup 16Bhs=
We purchased this camper in December of 2021, Had it for about a month and the thermal coupler in hot water heater went out, found out that those go out all the time, Why wasn't this disclosed to us at the time, or at least give extra ones, along with fuses,

After 3 months on the road, which the camper was great, the water pump starts filling the fresh water tank from the city water hookup.

finding someone who will do the warranty work was a joke. All I got was the royal run around, also got the extended warranty good sam. again what a joke,

The sales person that talked us into that, said it covered everything, Wrong!

Frist time camper owners, we feel we were not enough information after purchasing the camper.
This review was chosen algorithmically as the most valued customer feedback.
I purchased a beautiful Roadtrek in June of 2021 in Raleigh, NC. The owner had arranged to have the macerator looked at as it did not work when he went to de-winterize. While it was there I asked for a 45 point inspection. The inspection reported that it needed a macerator pump, water pump, grey water cable and a fuse replacement for the AC. The RV wa...
Read full review of Camping World
Camping World
-
Employee
I am an employee at camping world in Midway fl. There is an employee by the name of morgan hearn. Everytime I walk by her she is always coughing on me or in my direction. She coughs over my food when im eating lunch. I have made her bullying aware of to the manager but noone has did anything about it. She is always making sexual comments in front of customers and it is very bad as well as always cussing in front of them. She is always harrassing me as well by saying comments and it is very uncomfortable to work around her. She is nothing but a bully. I have asked the manager to deal with the issue of her but nothing has changed. If things do not change I will be forced to resign my job because it is impossible to work around her.
Desired outcome: i wish she would be wrote up or fired because her bullying is intolerable
Camping World
-
2021 Forest River Surveyor
Bought a brand new 2021 Forest River Surveyor from Camping World of Windham in the summer of 2021. We fell in love with it until their negligence bit us in the end. There were water stains found on the dinette bench seat cushions before purchase and we were told "someone left the window open when it rained". We asked that they check to be sure so we wouldn't have any surprises. They looked and said it wasn't taking on any water when they tested it. Well their tests were useless because two days after purchase, the camper was taking on water by the gallons, coming in through the closed bumpout.

We took the camper to a service station closer to home which was also part of the Camping World franchise and they found right away that the bumpout was off its track. They found that the bumpout was off its tracks and needed to be realigned. After they did that, they could see the bumpout would actually close all the way. I don't understand why didn't Camping World of Windham figure this out before we bought the camper. They missed a major problem.

We asked the dealer manager Dan Caron for a refund on this camper and he told us our fight is with Forest River. I disagreed for the reasons mentioned above. So I humored him and called the manufacturer of the camper. When I talk to Forest River they say the responsibility would fall on the dealer who sold us the defective camper. So now we are put in a run around situation.

We didn't buy a camper brand new just to watch it get flooded within 48 hours after rolling it off the lot. No warranty can replace the grief over spending our hard earned $$$$$ and then sending away this new piece of garbage for the next several months to be serviced. This might have been a small oversight on the part of Camping World of Windham but it created a total nightmare for my family and I.

Camping World of Windham, why won't you own up to your mistake?
Camping World
-
Travel trailer
My husband and I purchased a forest River Travel trailer from Camping world of Fayetteville in February of 2021, two weeks later the slide would no longer go out, we took it to camping world and it was in their service department for 3 months, we took it for 2 trips and the slide stopped working again! At this point we decided to trade it in, we ended up choosing a whole different manufacturer and on the first trip the water heater was leaking so we had no hot water, took it to camping world when we got home, they diagnosed it and we took it home to wait for parts, that was Labor Day 2021 it is now 10/23/2021 and still no part, my husband and I are moving to Florida and having to stay in the trailer until we find a home and they didn't put the water heater back together correctly so when my husband turned the water on it flooded the inside of the camper where the water heater is.
Desired outcome: We want the camper repaired
This review was chosen algorithmically as the most valued customer feedback.
Hi there, I have a camper that needs a new awning. It was unfortunately destroyed by a freak thunderstorm. I have been trying for the last week to schedule an appointment for repairs. I've called 3 times and spoke with rather nice people. However, the scheduler or the person that orders the parts or someone else was not available. but they said they would...
Read full review of Camping World
Camping World
-
Repairs Provided
I took my 2014 Winnebago Vista 35b to Camping World Manassas, VA for repair of a leaking shower. On the first visit they replaced plumbing and sealed (most) of the surround. We took the unit out for a 2 week vacation only to find out that the shower still leaked in the exact same place and way as previously identified. We then took the unit back for them to repair and after 7 weeks the unit was returned. They stated that they resealed the shower surround (again). I then took it out for a long weekend and found that it was still leaking in the exact same place, the exact same way as previously identified. It takes a few minutes for the water to start leaking out from behind the surround and I don't believe the repair person waited the needed time, if at all, to see the leak. We have remained patient with Camping World but on both service times we ended up having to contact corporate because of the lack of communication from the Manassas location.
Desired outcome: I want my shower repaired (correctly) by a repair shop of my choosing and I want Camping World to pay for the repair.
Camping World
-
Brand New Travel Trailer
We purchased a brand new 2021 Forest River back in August from this location. We had concerns about water staining on the dinette cushions and asked them to inspect the slide. They told us everything was perfectly fine and we proceeded with our purchase. Within 48 hours, we had three inches of water in the camper, come to find out from another Camping World, was due to the slide being installed off track. Here we are two months later, with no camper, and Camping World will not accept fault for their technician's negligence in identifying the issue and they want to give us back our camper after it sat for weeks soaking wet. 24-48 hours is all it takes for mold to develop. The general manager Dan Caron, doesn't want to advocate on our behalf to the manufacturer for the defective product his business sold us. This place is terrible to do business with. Run in every other direction possible. They are not qualified to be selling, inspecting, or repairing RVs. Don't be like us and throw $40, 000 out the window. They don't care about the consumer despite what they advertise.
Desired outcome: Refund or replacement
We are here to help
16 years' experience in successful complaint resolution
Each complaint is handled individually by highly qualified experts
Honest and unbiased reviews
Last but not least, all our services are absolutely free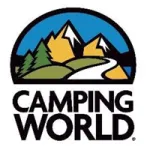 Camping World contacts