Eureka Forbes complaints
149
Eureka Forbes
-
Terrible product
Here is an amazing story, we were one of the unfortunate couple who decided to buy an Aquaguard total enhance RO. Receipt no 392 and 006838 Day one 6th April 2012 the demo guy turned up at our house and explained on how the RO works (Which we already knew) when we say demo dont we need to see the actual product and see how it works? Anyways he showed us diagrams all the same we had already decided to buy the product so we gave him the cheque, next day we get a call for installation the technician came over fixed the unit asked us to drain the water once the storage tank it gets full, and told us that we can start using the next refill. I asked him how long for the tank to get full and he replied stating t hat it would take 45 minutes, and he left. Now the amazing story starts. after 45 minutes not a single drop of water in the storage tank, however I see water in the outlet line going, one hour no water two hours no water six hours no water one day no water. Called customer support call on wait for 43 minutes by now "Please stay on the line, your call is important to us" sounds like a hindi movie song as it was playing over and over again disconnected and called at least four times just hear the same thing. Finally got fed up and called the guy who came for the demo. He made a wonderful discovery over the phone that the unit is not working I was amazed by his intelligence, next he goes on to tell me that the unit has to be serviced by a technician. Now we have never used it and we need service? Already? So I told him that I am truly thankful for his assistance and asked him to take his unit back and will put a stop payment on the cheque which thankfully was not cleared. I was surprised when he was totally Ok by it. Still I thought I better call the service center to see if they are a litte bit brighter than the demo guy, so called as early as possible to get some one this time thankfully I was on hold for only 20 minutes and actually got through to some one. He claimed that apart from sending some one to repair it there is nothing he can do, so I asked for the manager, his immediate response was if you want I will give you his number you can call him. He also said that he will place a call back request. After hearing this my next move was to stop payment on the cheque. it is now five days and no calls even after a stop payment. People please be careful with these guys if they have no regard for the product they sell even before payment what do you think will happen after you buy the product. The unit is lying here untouched and no one is bothered to even check why the payment did not go through. It is our hard earned money and if they do not respect or understand that they should not claim that they are the best. We were fools not to listen to our friends who told us never to go close to these people but we learnt this the hard way. I work for a media company, I would really like to see how this story ends before I make this public an article like this in the news paper will surly get the nations attention.
May 22, 2012
12:01 am EDT
S41143 -T27336 this is my chat ID for heavens sake do some thing
Eureka Forbes
-
DAMAGE MACHINE SUPPLY
I have purchase one water purifier from the eureka forbes wide bill no [protected] dt 31.5.2011 customer ID [protected]
this machine I have purchase for the the using the pure water for me & my family . the machine supply by the company the copper tubes supply the water is damage and leaking .
I have so many complain to the local office as well as customer service the company service department give the all fake commitment to me fro repair the machine. but till date no one is listen .
complain details 26/6/11 verbal local office, (2). complain no .[protected] dt 28/8/11 (3) 25 /7/2011 verbal complain at local office.
(4) complain NO [protected] dt 5/12/2011 (5) complain No [protected] dt 29/12/2011 (6) complain on Service report SAP code 104 dt 21/2/2012. but the company not give me the service why i purchase this product this company cheated me & given the Damage machine which is ignoring the the my health . I will never suggest the any one to buy this company product.

Yogendra Kashyap.
Jaipur Rajasthan
mobile No, [protected]
Eureka Forbes
-
SERVICE CONTRACT
We had a service contract with EUREKA FORBES LIMITED, OLD INCOMETAX BUILDING ROAD, VIDYANAGER, HUBLI-580 021 for our water purifier of model AG NEW I - NOVA CS for the period from 03.03.2010 to 03.03.2012 after paying Rs. 2050.00 on 03.03.2010 when we were staying at Karwar, Karnataka. It is to be noted that, not even a single time service has been done till date inspite of repeated request . Presently I am staying near Surat, Gujarat. I have already tried to contact near by service centre at Surat / Vyara area. Conveyed telephonically message to the service engineer but no action has been take tii date. My Customer ID is [protected]
My e-mail id is [protected]@gmail.com. Request immediate action. Reply me by return message to the above mail id. or Mobile. [protected]

Manoj V Rane
The complaint has been investigated and resolved to the customer's satisfaction.
Eureka Forbes
-
want a corner cleaning attatchment
Sir I have booked complain to get corner attachment of my vaccum cleaner 4 months back but the result is null.No one is concerned about it . After repeated phone calls the person on receiving end told me to collect the attachment from the local office personly but on contacting the local office the person concerned told me that they do not have the part and moreover they do not have any information about my complain record although i had complained three times On phone no [protected] but I do not have any record as they are unable to give my complain no.I have COMP.NO.of only last complain done ON 14TH NOVEMBER 2011 AND THAT IS 453. Every month a person comes from the company to ask if Ihave any problem regarding v accum cleaner but when Itell them the problem they never turn up again. Is there any way to get rid of my problem as without corner cleaning attachment for me the machine is useless.
Resolved
The complaint has been investigated and resolved to the customer's satisfaction.
Eureka Forbes
-
Leakage of brand new unit
Eureka forbes is supposed to be 'FRIEND FOR LIFE '' but the service rendered by your company is hopless. We have face simillar situation on two diffrent appliances (Vaccume Cleaner / Aqua Guard i nova), Now third time too the service rendered by your sales person (Mr. Shailesh Kambli, Mobile no [protected]) was utter hopless. The information of the product did not match
at all when the unit was installed. After repeated phone calls too Shailesh has not bothered to help us out or at list phone & explain the reason. This tratment given to us by your company is UTTER DISGRACEFULL. I would suggesed you should change your slogan from FREIND FOR LIFE TO ENEMY FOR LIFE. I would request to you see in to this matter or please take the unit back.
The complaint has been investigated and resolved to the customer's satisfaction.
Eureka Forbes
-
till date not received the product despite paid advance for it
I booked euroclean Xforce vacuum cleaner from the sales executive of EUREKA FORBES some 20 days back from international trade fair-2011, Delhi but still waiting for the product.Despite my several attempts to reach the executive Mohd.Miyan ([protected]) I'm clueless about delivery or booking amount.Even I contacted to customer care in Delhi & Mumbai but all is vain.Now I'm regretting my decision to buy a product of EUREKA FORBES .--Karan Sood
Resolved
The complaint has been investigated and resolved to the customer's satisfaction.
This review was chosen algorithmically as the most valued customer feedback.
With deep regret I write to inform you that on 19.01.11 I replaced my old Aqua Guard water purifier with your 'Aqua Guard Total Protect' water purifier through your sales person Sri Bijoy Kumar Mukherjee vide your invoice no. [protected] dated 19.01.11. At the time of purchase I expressed my deep anguish over my last 20 yrs experience as an user about the...
Read full review of Eureka Forbes
The complaint has been investigated and resolved to the customer's satisfaction.
Eureka Forbes
-
Not working
I had purchased Aquaguard Water Purification System which has not been working at all. When I made a complaint through their Customer Care centre, they promised to attend to it. The complaint nO is [protected] and they had not bothered to come and rectify the equipment. Hence it is my suggestion that please do not be carried away by assurances given by Eureka Forbes. I tried the following numbers [protected] / 2243 6110 / [protected] and tried to reach Mr Imai and he was not picking up the telephone. They gave me some other number [protected] and directed me to call Ms Kavitha / Ms Ranjini again that no is out of order. This is the ordeal I am undergoing. Hence please don't get carried away by the false assurances given by acquaguard.
Resolved
The complaint has been investigated and resolved to the customer's satisfaction.
The complaint has been investigated and resolved to the customer's satisfaction.
Eureka Forbes
-
Worst Service
This is to highlight regarding the worst service carried by Eureka Forbes pertaining to my contract Receipt No: [protected] for Aqua Guard water purifier Nova model.
I have booked a complaint for a general service on 4th July 2011 during morning hours and the complaint no [protected], but till now no proper person has responded properly to complete my service and regarding this I have spoken several times to the helpline and also with Mr Raja -In charge for Vadapalani service centre and his mobile no is [protected] but till this moment no use.
So kindly take necessary action against the irresponsible persons and also take care in future not to repeat this kind of worst service which will end up the company in mere loss.
Jayasankar, Chennai,
Resolved
The complaint has been investigated and resolved to the customer's satisfaction.
The complaint has been investigated and resolved to the customer's satisfaction.
Eureka Forbes
-
NO AFTER SALE SERVICE -- AFTER AMC
I am a user of Eureka Forbes's Aqua Guard - Water Purifier from past 7-8 years.
from last 2 years, inspite of have AMC i cant get service from my local dealer SHIVAM ENTERPRISE ( this company is a authorized of EUREKA FORBES ) Habra, Ashoknagar mobile : [protected], This is not first time, u poeple just ask him to show the service book ( if have ), your company has worst kind of service even within AMC, my parents are older person several time they called them for service, even i make calll several times within 2 years but no body attend, even i called them 5 times in a day also -- last 02 years only they come for AMC's.last two years not even one service available from shivam enterprise within my AMC period.
Please do something my parents are suffering from this kind of hail things.

THANKS
Asit Kumar Ghosh/Abhijit Ghosh
974/14 kalyangar,
Opposite Kalitala High School,
P.O- Haripur,
Dist- 24 Parganas ( North ),
West Bengal .
PIN - 743223.
Mobile :[protected]/[protected].
Email : [protected]@gmail.com/[protected]@yahoo.com
Resolved
The complaint has been investigated and resolved to the customer's satisfaction.
Eureka Forbes
-
OVERFLOW PROBLEM AND WHITE GRANULES COMING
AQUA SURE DOUBLE STORAGE PURCHASED 3 WEEKS BEFORE FM MILAN STEEL DOMBIVLI EAST MAHARASHTRA INDIA.NOW PROBLEM IS WHITE GRANULES COMING OUT AND WATE OVER FLOWING.
I COMPLAINTED ON 27/06/2011 AND GIVEN COMPLIANT NO.[protected] THEY ASSURED ME WITHIN 24 HRS.BUT NO BODY TURNED UP. AFTER THAT SHOPKEEPER GIVEN MOB.NO.[protected] ON 29/06/2011 THEY TOLD TODAY ITSELF PROBLEM WILL SOLVE.BUT THEY ALSO NOT TURNED UP. ONCE AGAIN I COMPLAINED TO EUREKA FORBES THEY GIVEN ME LOCAL FRNCHISE NO.[protected] CONTACT PERSON MR SHEIKH. THERE IS NO RESPONSE. MY E MAIL ID : [protected]@yahoo.in and my address : BASAVARAJ S KEMBHAVI B 12 ANNAPURNA SWAGAT CHS ANAND NAGAR MANPADA ROAD DOMBIVLI EAST 421201 MAHARASHTRA STATE. MY MOB.NO.[protected]
The complaint has been investigated and resolved to the customer's satisfaction.
Eureka Forbes
-
Breach of Trust and Violation of Business Ethics
Breach of Trust and Violation of Business Ethics

I have been the victim of a mislead, mis-sell, dump & forget scam by some personnel of Eureka Forbes. The total loss to date is in 7 (seven) digits INR. I have material over Rs 6 Lacs in stock which are turning to dust.. the result of poor after sales service & unkept promises of a Sales Return. Eureka Forbes senior management has also not responded to my appeals for reasons best known to them. Irrespective of the huge amount of wealth destroyed, this is my effort to make my friends aware of unscrupulous dealings by people who would destroy a business worth lacs for their personal career gains. In this public folder you will find some of the actual documentation & history of this scam.

SCAM HISTORY: http://www.datafilehost.com/download-4721ccbe.html
Resolved
The complaint has been investigated and resolved to the customer's satisfaction.
The complaint has been investigated and resolved to the customer's satisfaction.
Eureka Forbes
-
Eureka Forbes Limited - Hyderabad - Very Poor Service - False promise by Sales Person
Hi,

My Customer ID - [protected] and my Contact No - [protected].
My Request Numbers - [protected] / [protected] ( May 11 th 2011)

Sales person - Chandrashekar visited my place (Kondapur, Hyderabd) and gave so
many false commitments and promises and delivered Total Sensa in the month Jan 2011.

No service has happened till May and for this i have to call helpline.

Mr Naresh - [protected], service person, he acted as if he is only service person in india and he know the world and before him we are nowhere. I have never seen such attitude person in my life.

He was not bothered to show me the TDS level, Still my unit is showing 180 and the TDS should be in between 100 to 130(promised by sales person)

Chandra Shekar advised me that my unit is under two years warranty and helpline and service person advised that it is only one year.

Now, i totally lost faith on these people... They have cheated on me ... Even, the response from Hyderabad team is really very bad.

I have wasted my money (Rs 17900/-)

***********************************
Update:
Jun 01, 2011
From Last few days, i was calling Helpline for the update, but there is no positive answer. They even don't have the phonelist of the superiors. They are just mail distributors.
I am losing my patience. In future, i will never opt for Eureka Forbes.

Friends, think twice, before you opt Eureka Forbes
**************************************

Update:

Service:
Today, the same service person by name Naresh visited my place and did few minor things and still the TDS is showing 160 and I expect the TDS should be below 120. From day 1, TDS was 110 and now this is showing 160 – 180.
Even, I spoke with Srinivas Reddy ([protected]) Manager for service team and he promised me that he will check tomorrow and I feel the response is poor what I expected from a Manager and Naresh advised that nothing he can do for TDS issue and also l feel that the taste of water is not improved.

I am waiting for tomorrow, to see if any wonder happens.

Sales:
I spoke with Mr.Venkateswarulu ([protected]), Head of sales team, about the promise of two years warranty.
Mr.Venkateswarulu, clearly mentioned that I have two years warranty for my unit and he advised me that he will talk to Srinivas Reddy for this issue.

I advised the same to srinivas reddy and he said that he will get back to me regarding this.
There is no proper co-ordination between sales and service team in Hyderabad.

Want I expect from Eureka Forbes:
Please replace me with a new unit, as I feel that my unit is not working well and give me the written confirmation that my unit is under two years warranty which was promised by Mr.Venkateswarlu sales team.

**********************************************

Update: Jun 03, 2011

Naresh, disconnected one of the filter and advised that he will come tomorrow to test the TDS, he wants to know, if anything wrong with that filter.
Today, 2nd day, he never turned up to my place to look into the issue.

Even, after repeated calls to Mr.Srinivas Reddy ([protected]) and Naresh, the issue is still the same.

Today, Naresh came to place when the door is locked, he just left note on my gate and went away. I clearly told them that I am not available this evening, still they came and went away.
No one bothered to call before they visit my place.

I am losing my patience and I am very much worried about my family health as we are drinking the same water.

I don't mind to take legal action as this is directly reflected my family's health.

*************************************

Update 5th July 2011

Mr Naresh – Service person - [protected]
Mr.Srinvas Reddy –Manager – [protected]
Mr Sai Ram - Regional Head – Service – AP - [protected]

After repeated calls to Mr Naresh, Srinivas Reddy and Sai Ram( Regional Head – Service – AP ). Atlast Mr Naresh visited my place and connected the filter back and went away without resolving the issue.

Still, the level of TDS is 160.

Naresh, walked away and stated that he can't resolve the issue and talk to Mr. Srinivas Reddy for any further discussion.

Mr. Srinivas Reddy –Not taking my calls.

Mr Sai Ram- Out of country.

This is the service I got from Eureka Forbes people.

Even, Regional Head is not bothered to look into my issue.

After we purchase the unit from them, No one cares.

Very Very poor service and false promises by Sales people.
Resolved
The complaint has been investigated and resolved to the customer's satisfaction.
Eureka Forbes
-
Eureka Forbes Trendy Steel Vacuum Cleaner not working after Single Usage.
Hi,
I purchased a Trendy Steel Vacuum Cleaner on 23 Apr 2011 at Jain Wire, DVG Road Bangalore. I used it only once on 29 Apr 2011 for about 35 minutes to vacuum clean our house. I switched off and packed inside the carton. On 30 April 2011, I tried to switch on to clean my computer; it worked for 3 minutes and got switched off automatically. I tried to check if there was any loose connection, but every thing was fine. After going through the mini manual provided by Eureka Forbes, I thought it was a trip inside the machine, so had to wait for about 1 hour to restart, however it did not start at all.
I immediately called their Customer care No: [protected] and lodged a complaint No: [protected]. A technician came home to inspect on 1 May 2011. He opened the machine, checked the electronics and said that he is specialized only in water filter. I told him to send a person who is qualified for vacuum cleaner. He went back and sent another person on 3 May 2011. The person came home and checked the motor and informed the motor has burnt out and the spares are not available. He informed that as he gets the new spare, he will come and fit it and so he went back. When we called today 7 May 2011, he claims that there is no spare at all.
If the defective machine does not have the spares then why should a company sell its Product? It has been 2 weeks only after purchase, used for only 1 time and the Motor has gone. Till now there is no response from the technician or the customer care. I have called up the customer care again and again today, but they inform saying they will send a person. I really don't understand what to do with this after purchasing a vacuum cleaner for 6000 Rs. I FEEL AS IF IAM BEEN CHEATED BY A COMPANY LIKE EUREKA FORBES. Hope at least the Forbes Management will take it seriously to get the machine replaced with the defective part.

Naveen
[protected]
The complaint has been investigated and resolved to the customer's satisfaction.
This review was chosen algorithmically as the most valued customer feedback.
This company hires small computer companies and freelance techs to provide services and repair to Eureka's customer base. Problem is, you do the work and EMS gets paid by the end customer... you get nothing. After doing my first job and not getting paid, I sent several emails asking for payment. Was the same thing each time; "I don't know why you haven't...
Read full review of Eureka Forbes
Eureka Forbes
-
fraud Cases
Dear All,
This is regarding to kumar Adarsh, he is a fraud person. He has taken money from many people for BPO kind of business, after taking 20 Lacs rupees from the public he is absconding now. I am one of among them cheated by him & suffering a lot. I have given money to him for BPO process & he has spoiled my life. I waited around 1 Year for him but he is not traceable. Guys I have request to you, if you guys find any king of trace about him pls help me out. Pls save my life……………………..:( . You can see him in linked & facebook, his email ID is [protected]@gmail.com.
http://in.linkedin.com/pub/kumaradarsh-meadarsh81-gmail-com/7/5/106
Sep 06, 2011
11:43 am EDT
Dont buy any process from him, still he has not given my money back. he is froud person.
Sep 06, 2011
11:41 am EDT
Dont buy any kind of process from him still he is absconding & not giving my money back
Eureka Forbes
-
Very Poor Product Quality & Services
We have purchased Eureka Forbas Water Purifier Aquagard RO Total NF Reviva in month of March or April 2010. Within 6 months product started malfunctuning and water circulation was very very low. We kept on complaining, Complain Details : Compalin Dts.:6-11-10, 11-11-10, 12-11-10, 22-11-10, 24-11-10, Complain Nos.: [protected], [protected], [protected], [protected], [protected] respectively. After making so many daily phone calls Technician visited and changed the filter and same day evening again its stopped working. Again making so many phone calls, registering complaints till today i.e. 26-11-10 nobody is least bothered to solve the problem. False promises are made daily.

Please help us to fight with them, we want to return the product and want refund of the total money we paid.
Eureka Forbes
-
Hack shop from hell
Just like many things in the city of Detroit, Eureka Auto Glass optimizes the classic rip off business and provides zero customer support. This place has damaged dozens of cars, including mine! A simple window replacement turned into a complete fiasco involving a filthy shop, disgusting workers who dirtied up the car, and a crew of people who have absolutely no idea how to install auto glass. They just smear on the sealant, and leave a huge mess behind.

Should one feel the need to return to have a problem resolved, you can look forward to guttural verbally abusive Yemeni man screaming and spitting at you.

I have yet to find a business license for these guys on line with the Michigan Dept. Of State. They do not have one certified technician on the premises, these guys are just a bunch of hack artists who simply have no clue how to fix or install auto glass. They damage vehicles and leave a disgusting mess behind when they are done.

Add to all of this that this shop is in one of the worst parts of the city of Detroit. Stay will clear of this hack shop unless you want the water INSIDE your car instead of outside.
The complaint has been investigated and resolved to the customer's satisfaction.
Eureka Forbes
-
No Replacement
I had purchased an Eureka Forbes Aquasure Pearl UV with Chasis No 8000633 from Vijay Sales, at Goregaon (E), Mumbai on 12.10.2010. I was informed by the sales person at Vijay Sales that an Engineer would be coming for the installation of the same within 4 days.

On 14.10.2010, one of the installation person turned up for the installation and during the process, found that the equipment is leaking, (this being brand new purchased just 2 days before).

I tried to log a complaint at the call center on the same day on 14.10.2010, but was informed that the Call Center does not accept complaints for Aquasure. I was given the contact Nos of one Yogita, but till date the nos given are not reachable.

Subsequently, i again called up call center on the same day (14.10.2010) after a gap of some hours, and to my surprise, i was told that they do accept the calls for Aquasure. Is this a serious training issue directed at frustating the hapless customer who has been caught in the Eureka Forbes net?

The Customer Executive who took my call did not even know the basic difference between a new installation complaint or an old m/c complaint, he kept asking if the equipment was under warranty, finally, when i lost my cool, he registered the complaint where i mentioned the problem and asked for an replacement of the equipment.

I have been repeatedly following up with Eureka Forbes Call Center to check the status of my complaint, but till date there is no update.

I had also logged a complaint through your website on the same day, again, till date no response.

Today is 22.10.2010, no one has bothered to call me up or send someone with the replacement or even call me and find out what the situation is.
Resolved
The complaint has been investigated and resolved to the customer's satisfaction.
Eureka Forbes
-
SELLING OF DUPLICATE PARTS
I HAVE PURCHASED A WATER RO (AQUAGUARD TOTAL) ON 05 JUNE 10. AFTER BARELY 4 MONTHS OF USE I NOTICED THAT THE ADDL FILTER PROVIDED BY REP OF EUREKA FORBES IS LEAKING. FOLLOWING IS SUBMITTED:
1. THE ADDL FILTER PROVIDED IS DUPLICATE SINCE THE SAME IS CONFIRMED BY ANOTHER REP OF EUREKA FORBES.
2. IT IS BADLY LEAKING SINCE LAST 20 DAYS.
3. AFTER NUMBER OF COMPLAINTS AND REQUEST AND REMINDERS TO COMPANY REPS ONLY AND ONLY ASSURENCES ARE GIVEN THAT IT WILL BE REPLACED IN NEXT 24 HRS, BUT IT SEEMS NO BODY IS BOTHERED.
4. THE ADDL FILTER HAS BEEN SOLD TO ME AT A HIGHER COST.
5. THE NAME OF CSS WHO SOLD SPURIOUS ITEM TO ME IS VIPIN AND HIS CODE NO IS 9037771.
6. REQUEST INVESTIGATE SO THAT MORE PEOPLE ARE NOT CHEATED BY THE COMPANY.
7. FEW PHOTOS ARE ATT FOR REF.
We are here to help
16 years' experience in successful complaint resolution
Each complaint is handled individually by highly qualified experts
Honest and unbiased reviews
Last but not least, all our services are absolutely free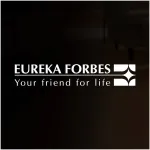 Eureka Forbes contacts