This review was chosen algorithmically as the most valued customer feedback.
I am really frustrated with eBay as a source of products and eBay could care less about what its customers think. I have bought a lot of CD's from eBay vendors and I am finding that about half of the vendors lie about the condition of their products. eBay makes it virtually impossible to complain about bad sellers because you are required to wait for day...
Read full review of eBay
The complaint has been investigated and resolved to the customer's satisfaction.
This review was chosen algorithmically as the most valued customer feedback.
I have been a seller on ebay for years, but over the last year, had to shut down my company. I got behind in pay my seller fees, so my ebay account went into collection with ic systems. I received a message from ebay on ebay.com that my balance was $526.96 and to call ic systems to resolve the matter. When I contacted ic systems (Gena), they said the...
Read full review of eBay
The complaint has been investigated and resolved to the customer's satisfaction.
eBay
-
ebay allows scams
A recent ebay experience taught me that ebay has policies that allow - and probably encourage - buyers to scam sellers.

I posted a pair of Bose headphones that were mine, were used only be me, were photographed for ebay by me, were posted on ebay by me. The buyer of these headphones demanded a refund after complaining that the ear cushion fell off and that the noise reduction sealant was broken. Bose doesn't make headphones with cushions that just fall off. I know those headphones and have pictures of the headphones with the stitching around the cushions showing that the cushions were intact. The buyer had a ruined pair, bought mine, replaced his ruined pair, kept mine, and got a refund. And, I end up with a broken pair of headphones.

I didn't agree to a refund because I knew those headphones and knew it was a scam, but the buyer escalated the issue, and Paypal (ie, ebay) refunded him his money and I get a broken headset with an explanation from Paypal that it is part of doing business.

I don't believe that it is fair that Paypal refunds buyers without reviewing, well, conducting a more stringent review, of the facts and evidence. Buyers ALWAYS get a refund! Regardless of whether or not you indicate such in your posting as required!
Resolved
The complaint has been investigated and resolved to the customer's satisfaction.
The complaint has been investigated and resolved to the customer's satisfaction.
eBay
-
suspension and doesn't make sellers complete transactions
These complaints have happened in 2009 and 2010. Around July of 2009 I had 5 good feedback but now that is all gone because of Ebay/Pay Pal and the actor Joe Penny. First of all my Ebay account was suspended because someone from Ebay got into my account and purchased a stupid looking lap top without my permission. When I received the lap top I immediately returned it. It was nothing but a piece of junk. Then, I made a complaint to Ebay and Pay Pal because this piece of junk was charged to my bank account. Of course, As usual they did nothing to assist me. So I made a dispute to my bank then all of a sudden my account was suspended. Get this they wanted social security numbers, my bank statements, my rent receipts, where I worked, and everything but of course I wasn't stupid enough to give it to them. Then, I opened another account well Joe Penny the actor from Rip Tide and Jake and the Fatman has an auction which is JoePenny86studentbodyright. He is shill bidding which is having other people bid on his items to make the bidding go up. Well, anyways when I reported him Ebay and Pay pal would do nothing about him. Why? He is an actor and is rich, Of course! Anyways, Joe Penny has broken a number of contracts but is his account suspended. No, it's not! I left negative feedback for Joe Penny because he had my account suspended plus he cheated me out of money, pictures, c.d., and a jacket. Ebay says that it's a legal contract between two people however that is not quite true. They only make the poor people go by the rules and the rich get to do whatever they want to. I've even had to take Joe Penny to court in which he tried to counter sue me. Imagine that! Of course he didn't win and of course I didn't because he lied to the judge and the judge lapped it up as usual! So, now I am out of over $200.00 for pictures, c.d., jacket that I never received and Joe Penny, Pay Pal, and Ebay still has my money and refuses to give it back to me. I am going to take Pay Pal and Ebay to court over everything that I am out. If anyone would like to have their complaints entered into the court that I am filing for proof that Ebay and Pay Pal is doing nothing but scamming people then you can contact me at [email protected]
Resolved
The complaint has been investigated and resolved to the customer's satisfaction.
eBay
-
ebay stole money from my bank account
2 months ago I sold an item but according to the buyer the package was damaged and the item lost in transit.
A dispute was raised and Ebay found that neither buyer nor seller where at fault so the buyer was refunded under the buyer protection policy and I was assured no money would be taken from me.
However 2 days later Ebay took the money directly out of my bank account using my card that was on file.
This is nothing short of theft!
They also deleted the emails and responses that had previously been in the disputes file to cover their tracks, this is nothing short of fraud!
they will not answer my emails and disconnect live chat and hang up the phone
Ebay are the worst scammers and thieves I have ever come across, they should be banned from the internet
The complaint has been investigated and resolved to the customer's satisfaction.
eBay
-
I represented scott as a seller
I am a private party who makes a small but useful amount of income on eBay, selling things for other people and for myself, etc. In 2006 or 20086, I had posted an ad on Craigslist advertsiing that I would sell thins for people; Scott Hawkins was one fo the respondents. He semeed liek a good guy and in fact I sold at least three items for him, so I had begun to trust him. He agreed to my normal ways of selling and getting money to him in all previous auctions (designed so that I would not get ripped off, basically!), so when he asked to do it differently on a 4th successful auction for a $1300 Oakley sunglasses case, I felt I could trust him and sent him some ( I think about $800) of the money for it before the item had been shipped. which I never would do normally, but you can see I thought I could trust him. Well, it turns out there never was an Oakley sunglasses case, which Scott had allegedly stored somewhere at a shipping center in Denver. and I ended up not only losing all the money that i forwarded him, but also additional funds out of my personal PayPal and bank accounts as the upset buyer who did not get the case ended up filing a PayPal complaint against me, and in the end I ended up paying over $1200 out of my pocket. Plus partially trashing my eBay business at the time!

And Scott had taken off to California. I tried and tried to reach him, he emailed me (2x) and said he was sorry and would pay me back, but I never have seen a penny of the money. It was soon after this that I discovered he had a habit of ripping others off, especially in regards to fake Rolex watches, etc... and then he completely disappeared after allegedly trying to start a Smart Car business in California somewhere, which true to the trail that Scott seems to leave behind him, did not succeed.

He gained my trust, then when he saw that I trusted him, he scammed me. I have had one contact with him in the last 12 months after searching forever on the net to find him (I got lucky, I guess) ; he claims he is unable to pay me anything at all, and aid he would help me with SEO marketing for my (wedding) photography website. Well, he forwarded me one email with a few pretty much generic and useless pointers, then I never heard from him again. Here was his chance to do $1200 in business to promote me, and to finally after 3 years pay me back, and he blew it-once again, not a man of integrity. I even once told him I would be happy if he sent me $900 just to settle.
So I made a mistake, he scammed me, and I had to pay for it.

There are more than a few complaints about him on the web as well, especially in regards to not completed web-design after he had been paid for it (!)(through another company that he ended up bailing on on) and something to do with Rolex watches. Fakes or fake auctions for the real thing. Also he had been kicked off eBay previous to using my services; now I know why.

Please, if anyone knows how to get to this guy and get my money out of him, I would be delighted! He is a full time scammer, as far as I can tell, and he needs to be stopped
Thanks
Michael
Boulder, CO
Resolved
The complaint has been investigated and resolved to the customer's satisfaction.
The complaint has been investigated and resolved to the customer's satisfaction.
This review was chosen algorithmically as the most valued customer feedback.
In summer of 2006, Ebayon several occasions offered a dime insertion fee for all ebay store owner and I did a whole of of auctions Instead of seeing a bill for that month for approx $500 I as charged for over $800. It took me so many emails conversing with over 8 Ebay representatives before one found out what happen. I am an ebay store owner for a long...
Read full review of eBay
The complaint has been investigated and resolved to the customer's satisfaction.
eBay
-
I would avoid ebay as a seller or a buyer
I suspect if they reviewed a restaurant that served nothing by glass shards, it would get higher marks from many people than EBay .

First of all, despite the popularity of complaining about the high fees (EBay takes around 20% of the sale between listing fees, picture fees, final value fees and PAYPal fees to accept the money.) I understand that EBay has a monopoly on the auction market and given their customer exposure, they could probably charge 30% and get away with it. So I am not going to complain about the ever raising fees because that is part of the beauty of doing business with an industry leader. Thank you sir, may I have another? (I will admit to secretly crossing my fingers that some knight in shining armor other auction site will come and bump EBay out of the market with lower fees and more customer service.

My biggest problem with EBay is that they are so large, nobody calls them on their unfair practices. EBay can pretty much do whatever they want to in terms of business ... stuff that would get other companies in a lot of trouble for market fixing, price fixing, etc.

An example of this happened to me recently as a seller on EBay. I am not a high volume seller and admit that EBay is more of a hobby than anything else. I see an item for sale at a really low price at a store, I pick it up and list it on EBay. Usually I will buy a pizza with the profits. Sometimes, the item doesn't sell and I'm forced to keep it (which is why I buy stuff that I can use myself.)

I have a decent amount of feedbacks on EBay. Out of 1255 transactions, 100% of the people I've dealt with have given me positive feedback. And EBay does a star rating to see how good you actually are, and in all of the 4 categories, I received 5 stars ... which is actually quite hard to do.

Recently, EBay cancelled one of my listings and suspended my account. It gave me no reason for doing this and when I emailed to see why, they said they could not tell me why my auction was ended due to security reasons. I called customer service and spoke to a representative who told me that he too could not tell me why my account was suspended and my listing was cancelled. He said that it violated an EBay policy and that is all he could say.

I contacted another person from EBay by email who told me that he could not say why the item was cancelled by mentioned that it was roughly because EBay thought the item was fake based on the price being too low. The item I was selling was a very expensive Nike soccer shoe. It retails for $185. They were on sale at a popular department store because the model is a year old for $50. I bought a pair (with a 20% off coupon) and wore them one time and decided I didn't like the feel, so I would list them on EBay.

Within 2 days of listing, EBay cancelled the auction and suspended my account. This is even that I have been an EBay member for 10 YEARS! I have 100% positive feedback! Not a single person has ever accused me in 1255+ transactions of ever offering anything but the real thing.

I spoke with another customer service rep. 3 days after the suspension/listing cancellation. The first rep. told me that I could appeal the suspension and EBay would get back to me in 24 hours. They never did. I explained this to the second rep. who told me that they weren't sure why nobody got back to me. I pressed the second rep. for details about the listing ending and after about 30 minutes of go around, she told me she thought it was because the price was too low for the item.

I don't understand how in a fair market, a company can suspend you from their site for listing an item at TOO low a price. What if I was given an item as a gift that was worth $100 and I wanted to sell it quick and get $20? $20 is better to have than a gift you don't want. That would be the equivalent to if there was a store in the mall that was selling polo shirts for $10 and 2 other stores in the same mall were selling the same shirts for $50, so the mall manager destroyed all the shirts at the less expensive store and told them if they didn't start raising their prices, they would lose their lease. This is more like communism.

I did a search of similar shoes and found that while most of the cleats were listed at around $80 to $120 (mine were listed at $59.) ... even at $80 ... similar cleats only sold 1 in every 25 times they were listed at that price. 90% of the cleats that were listed on EBay did not sell at all. Why would I want to price my cleats the same as all the other cleats that were not selling and had to re-listed (each time you relist an item on EBay witha fixed price, you have to pay $.35 + $.15 per picture + $1.50 for a subtitle if you want an extra sentence in the item title. (this went from $.50 to $1.50 during EBay's last round of fee increases.)

So, my choices are ... if I don't want my listing pulled and my account suspended ... I can put my cleats, that I don't want and used once at $79 - $120 like everyone else and keep relisting them because they don't sell. Or, I can not list them at all because EBay thinks they are priced too low.

Another strange thing is that if I go on EBay and type in 'Nike Air Jordan' ... most of the pairs of Air Jordans for sale on EBay are fake. They are obvious fakes as well. There are sellers who are selling 100 pairs of Air Jordan shoes, which are extremely rare and many of the most popular series were made 10 - 20 years ago. Yet these sellers have an unlimited supply of brand new, sparkling white shoes that were not available for sale since 1992. Also, Tiffany recently sued EBay because they found that 80% or more of the pieces they bought on EBay through a random sampling of sellers were counterfiet. Abercrombie clothing is frequently counterfietted and I've even seen obvuious fake Rolexes sold on EBay for thousands of dollars.

Another thing about EBay is the total lack of customer service. During this issue, my problem was not resolved because nobody at EBay would tell me why my item was removed. Nobody would lift the account suspension when I offered to show a receipt from Nike for the shoes I was selling. And nobody got back to me when they were supposed to.

I made 3 phone calls to EBay's customer service and spoke to 3 different reps. who gave me different information. The only thing they agreed upon is that I could not talk to anyone else from any other department about my question, yet they could not answer my question. The total time on the phone with these reps was around 1 1/2 hours.

I sent 5 emails. Two of them were answered with a discourteous form letter type of email telling me that they were not able to provide any information. One even went so far as to warn me 'selling unauthorized products is illegal'. Even though I explained I had receipts for the items and my feedback should speak for itself. Three emails when unanswered.

I was even given a link to a Live Chat Session with an agent on EBay who told me within 2 minutes that he was not allowed to address specific cases and that I should try to email someone. (which obviously yielded no results.)

EBay's customer service is a complete joke. It is a time wasting process that runs you around in circles and accomplishes nothing. What amazed me most is that every single person seems to have the same script about not being able to talk to anyone else.

I wish there was an alternative to EBay, but there is not for designer clothing. Amazon is better (buying and selling-wise) for media, books, etc. Overstock auctions is not gaining any ground and has only a few listings here and there. Amazon auctions is a bit more confusing in terms of the price structure and is not the place to sell designer clothing. I am stuck with EBay ... but from now on, I am only selling what I have left and will not sell after that is gone. I am also boycotting EBay for buying. I used to like to shop around a little bit on EBay, but now I refuse to.

Honestly, most of the clothes I bought off EBay were described inaccurately (described as recent manufacture and came and were from the 70s and 80s.) One time I bought a suit that someone claimed they bought recently at Brooks Brothers and didn't want anymore and I found a label inside the suit suggesting it was made in the late 70s. many times items come stained or smelling like cigarettes, mildew or other things.

I fell like EBay often penalizes the sellers who do good, maintain good feedback, etc. I pay about $200 in EBay fees each month for the auctions and have never been treated so badly by any company, even those I do not give $200 every month. On EBay it seems that the bad guys always get away with being bad and the good guys are the ones that EBay ensnares in its web to try to trap the bad guys. The ones who know their way around the system prosper, while those who follow the rules and have many repeat buyers and good feedback get the problems.

I would avoid EBay as a seller or a buyer. Too much hassle and problems. I wish I wasn't stuck using EBay and won't be much longer once EBay removes my ridiculous suspension and allows me to sell items again. Apparently though, I am not allowed to offer great deals. So I have to watch how good of a deal I give my buyers or EBay might suspend me again for offering buyers good discounts on items I can prove are authentic.
Resolved
The complaint has been investigated and resolved to the customer's satisfaction.
The complaint has been investigated and resolved to the customer's satisfaction.
eBay
-
scam?
What a load of crap. Selling eBay information for $$$. Try to get a refund? Good Luck! Refused delivery of so called product (shipped a 3 ring binder weighing aprox. 3# and charged an additional $14.95 on top of the $197.00 . Refused delivery and was received by their mail room on 3-11-2010 and was to receive refund in 7-10 business days. Bull [email protected]#*! Spoke to support center finally, said they were having problems with their payment system and that I should receive it by the 30th. Sounds like and probably am getting the runaround. Don't fall for the "great opportunity to make easy money from home" speal. They don't tell you about the other expenses you will be faced with. This is nothing but an elaborate scam that has taken many, probobly desperate people, for a ride. All the info. they supposedly supply is right there on eBay. I should know...been using it since 2004 and have a 500+ positive feedback rating. I feel really dumb, falling for this load. Hope you don't make the same mistake.
Resolved
The complaint has been investigated and resolved to the customer's satisfaction.
The complaint has been investigated and resolved to the customer's satisfaction.
eBay
-
fraud fashion
Ebay buyers receive authentic merchandise, and put knock offs/fakes in box, and return saying they "did not receive merchandise" and do charge back.in past ebay would not fight for the buyer even with proof, and it took at least a year for paypal to take it as a loss, and give me my money back, letting the buyer keep the authentic item, their money immediately, leaving me with a fake, and out of cash for at least a year. I am now helping my elderly parents on ebay. ;? Please someone advise me as to how to sell authentic merchandise, as described and not get taken advantage of by ebay buyers!

I have sold about 100 items over a few years of getting rid of things on ebay. I had an authentic louis vuitton/murakami retro cherry blossom handbag, that I sold to a seemingly sweet girl from asia, living in the united states. I had a lot of offers to buy out of the us, but I refused because people told me to.

When the girl got the handbag, she told me it was a "knock off". As a fellow designer, I got very upset, and take the illegal business and trafficking of frauds as support of child sweat shop labor, and support of terrorist activity. I support www.FakesAreNeverInFashion.com and am an educated consumer! The girl put a decent knock off in the box, and returned to me the fake! She got a charge back on her credit card, through paypal. Ebay could not settle the issue. Here the girl had the "it bag" of the decade,... One of them at least, and her money back. I was out the couple thousand, and ebay turned the issue over to paypal.

There was no way to prove that I had sent her the authentic bag, other than me having the receipt from the store to prove I purchased it.

Paypal finally came to the conclusion that I had 100% positive feedback on over 300 transactions. I buy more than sell, in the past. But have sold whole mahogany antique bedroom and dining room sets. So, when I did sell, they were costly items. Anyway, it took almost a year to get my money returned, and the girl had the real purse, and her money within ten days roughly.

The other incident was similar. I sold a brand new, in the box, laptop, with all the software. I even had a friend that does programming for the us government airforce computers look over the stats to make sure all I wrote was correct in the "ad". I sold the laptop at half off, for I needed the money and not another computer (At that time), and the man returned his beat up, broken, used computer in my brand new box, with the brand new software actually downloaded and registered to his full name! He did the same thing! Did a charge back, and got his money from paypal, saying that he returned the merchandise.

So, I was then stuck with an icky old lap top, and brand new disks already registered to this man who obviously downloaded them to the new laptop I sent to him.

The process went the same, just as it did with the purse, only this took about a year and a half, for he was very aggressive, and skillful in trying to fight. But the evidence was simple, why would I have software registered to the buyers name? And I had a very creditable witness, who programs us computers, there to back me up.

Still, this man got away with the crime. He got to keep my new laptop with the installed software, and his money back on his credit card right away, and it took me almost a year and a half to get he $1500 back which was half of what the item cost new, in stores.

The first "situation" had 10 positive feedbacks, which I have learned people can create by selling "items" supposedly to friends/family. So the 10 positive feedback is no help.

I am getting ready to help my family, sell a lot of antiques, they are retired, furniture is hard to sell on ebay and I do not want people randomly coming into their detroit, inner city home, at their age. I also have some of my mothers smaller items she needs help selling, and my own purses and shoes, handbags. How do we make an honest sale, in such a poor economy? The economy was thriving and strong when I had my ebay "mishaps", and it turned me off from that site, ever since. Someone with knowledge, please help.
I
Resolved
The complaint has been investigated and resolved to the customer's satisfaction.
The complaint has been investigated and resolved to the customer's satisfaction.
eBay
-
cancelled ads without reason
My ads 3 ea. were cancelled without any reason given and despite bids. I have been a member since Mar 2, 2010 and sold 4 items with feedback on 3, all positive. ebay wanted me to fax a copy of my credit card statement, drivers liscense, and receipts for items I was attempting to sell ie., sony camcorder, watch, and binoculars. I am unable to get any input or reasons but I guarantee I have folowed their policies and that their action is completely arbitrary. This seems to me to be an incredible abuse which contradicts their business objectives and those of both buyers and sellers. I would love to have the facts and data reviewed and I would like to participate in a class action.
Resolved
The complaint has been investigated and resolved to the customer's satisfaction.
The complaint has been investigated and resolved to the customer's satisfaction.
This review was chosen algorithmically as the most valued customer feedback.
I opened an ad on eBay & decided to purchase the vehicle. Was in contact with the seller & thought I was doing all the right things. Once I opened the site, without my knowledge, this buyer had taken over my whole ebay account and operating as eBay, answering my Live Chat, telling me all the right information, explaining how this was the the correct method...
Read full review of eBay
eBay
-
obssessive and controlling manner
I am 40 years old and I have never dealt with such an obsessed, paranoid, controlling, uncaring and ridiculous company in my entire life.

They have gone past the point of customer care or concern.

If they went bust tomorrow it wouldn't matter because the owners are set up for life! They know that so what does it matter to them!

All this time they are laughing in our faces because they know that some people depend on ebay as an income!

My biggest dream in the world would be for ebay to go under tomorrow and everybody all team together in the biggest law suit in the entire world and sue the owners for gross misconduct and lack of morals and care for their customers!

Maybe being at the bottom of the pile in this life will remind then exactly how difficult life can be when you really have to work for everything you have got in life!
The complaint has been investigated and resolved to the customer's satisfaction.
This review was chosen algorithmically as the most valued customer feedback.
I have found many complaints about the Ebay Purse Discussion Board and tPF but, since most of those seemed to have gotten out of control, I thought a new thread was in order. I never posted to the Ebay Purse Discussion Board but I have spent time reading posts over the last year or so. Many of the ladies there were valuable sources of information. The...
Read full review of eBay
The complaint has been investigated and resolved to the customer's satisfaction.
eBay
-
bad complaint policies
Our only defense against scam purchases through Ebay is the ability to post negative feedback towards the scammer so others will know to avoid them. Ebay has changed their time limits for filing negative feedback. If you haven't done it within 30 days of the purchase, you are out of luck. Scam sellers like gold3288gold (T-Motorsports) deliberately wait two to three weeks to send you the product. As in my case, the item was missing a part when it arrived so I was required to send it back for a replacement which took another 14 days to come back. Then it didn't work, so I sent it back for replacement. 14 days later it came back in the same condition so I requested my money back. They said, "Up Yours. The 30-day refund limit has passed". Then I find out I cannot leave negative feedback because Ebay takes that privilege away after 30 days. That completely sucks, especially when you have warranty issues like in my case. Such things can take months to finalize The seller can use Ebay's stupid rules against unsuspecting buyers by using delaying tactics. I shall deal with retailers before I ever purchase anything through Ebay again.
Resolved
The complaint has been investigated and resolved to the customer's satisfaction.
The complaint has been investigated and resolved to the customer's satisfaction.
eBay
-
holding my account hostage
Not sure where to begin. I sold a piece of radio gear to a user named Appboone. Turned out to be a liar and cheat, only wanted to cause trouble, didn't really want to buy the equipment. Buyer claimed equipment was illegal to sell or possess (not true). When I left negative feedback for non-payment, buyer went ballistic and promised to post false slandering comments about me all over the internet. Buyer did so using a false name. I went to every website I could find a complaint posted about me and did likewise in return. When I posted the buyers real name and city/state and used my real name in case any others wanted to contact me with further information about this looney-tune, eBay yanked my account and buyer began physically threatening my grandchildren. It's been over three years and the website where I posted the buyer's multiple assumed names (Maria Spencer, Jason Spencer, of Jefferson, NC) have not removed my comments, and refuse to do so. eBay will not re-instate my account until the website removes it, so I'm in a catch-22 situation. As such it won't hurt my account to post their names here. Apparently Appboone yanked around one too many sellers, and eBay has canceled that account. Even though Appboone is no longer a customer of eBay, eBay still won't remove my account suspension. Almost 400 positive feedbacks (only two negatives) flushed down the toilet! So don't say anything about a bad buyer, eBay will yank your account, and you don't get a second chance. Apparently it's a "life sentence". Even the criminal justice system is not this cruel! eBay is an anti-freedom-of-speech conglomerate!
Resolved
The complaint has been investigated and resolved to the customer's satisfaction.
The complaint has been investigated and resolved to the customer's satisfaction.
eBay
-
ebay is a scam
I bought a ps2 video game through ebay from a private seller. Three weeks went by, no product. I opened a case through ebay and paypal. They both claim to be investigating the case. Next thing I know, paypal sent me an email stating that I have closed the case. I reopened the case, ebay is making it difficult to contact their service support. They are all avoiding the fact now that they should refund some money. Do not trust either lowsy company.. They are crooks. I have documented proof of all I have stated here. To sum it up, I lost money but ebay paypal and the seller came out winners. Sounds like a big scam, looks like a scam! Must be a scam!
Resolved
The complaint has been investigated and resolved to the customer's satisfaction.
The complaint has been investigated and resolved to the customer's satisfaction.
eBay
-
illegitimate banning
Ebay is a nightmare to sellers. There is NO way to get a legitimate complaint filed. You will have other seller constantly harassing you with bullsh!t emails and false reports trying to get rid of their competition.
Forget getting help when you have a problem just plan to eat your expenses and pay eBay for the torture of having experienced the trouble because the fees will be charged to you regardless of your innocence.
I won't bored you with the deatils but warn you to forget that online business you think you can make on evil-bay. Ebay has been the worst online experience of my life.

there are a hundred hustles going on at once, all targeting sellers.
Resolved
The complaint has been investigated and resolved to the customer's satisfaction.
The complaint has been investigated and resolved to the customer's satisfaction.
eBay
-
unpleasant experience
I recently tried to list items on Ebay. To my absolute horror I discovered that Ebay have decided sellers are now not allowed to charge for postage in certain categories. I do not sell many items on ebay, but from time to time I have a number of things I either want to get rid of or, like many people have it as a small occasional sideline. How is anybody supposed to carry on selling if you can't charge for postage? Many times, postage can cost anything up to £5 in the UK, and even more for international, and we're supposed to just give them away!

This policy has recently been introduced. It goes alongside all the other policies recently introduced, i.e. increasing Final Value Fees to 10% per item, increasing listing fees for Buy It Now to 40p an item, not allowing sellers to leave negative feedback for buyers who don't pay, and many other little things to alienate and persecute sellers.

Ebay used to be a fun site to buy and sell on, but it is no longer. They have now become too big and arrogant and have completely ruined the site. I will shortly be stopping trading on Ebay altogether and helping to promote alternative sites. Hopefully some competition will come along and replace Ebay altogether one day. They don't deserve to continue trading if they are going to continue in this disgraceful manner.
Resolved
The complaint has been investigated and resolved to the customer's satisfaction.
The complaint has been investigated and resolved to the customer's satisfaction.
This review was chosen algorithmically as the most valued customer feedback.
ebay shut off my account for 30 days, claiming, that "LIAR" is a profanity word. A buyer from ebay bought an item from me, she was playing games from the beginning. She gave me the wrong address to ship item to. I called her a liar, ebay turns around and suspended my account. Before i sent a message to her, I reported her to ebay 5 times, and Ebay did nto...
Read full review of eBay
We are here to help
16 years' experience in successful complaint resolution
Each complaint is handled individually by highly qualified experts
Honest and unbiased reviews
Last but not least, all our services are absolutely free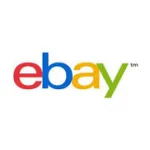 eBay contacts