DISH Network complaints
1070
DISH Network
-
deceptive practices
Deceptive advertising, poor customer service, predatory contracts, impotent negotiation to keep programming...lock you in with a long term contract because they know they cannot retain customers on merit. Until you start running an honest business you will continue Customer mass exodus. I won't be back and will be telling everyone that will listen to avoid your company like the plague
DISH Network
-
wally receiver
I purchased a Bundle package ( Play Maker antenna & a Walley receiver on one order (8255989816292452). On an another order, I order an additional Walley Receiver for a second TV (8255989816296460). I did not receive a Walley receiver with the bundle, I have talked to 4 of your Outdoor specialist and sales people and they all assured me that it is on its way. It has been over a month now still no receiver.

I have rejected the payment made by American Express to get this resolved.

The last outdoor sales person I talked to was Wayne on 10-28-19 and he said I would get it within 3-5 days, I still don't have it.

Sally Thiessen
546 Geissler rd
Montesano, WA 98563 360-470-8812 or 360-537-2364
DISH Network
-
customer service
Good afternoon,
Today ( 11/05/2019) I called Customer Service to inquire about the Latino Packages.
I was connected with a representative that answered all my questions. At the end, I said" Thank you very much, you were really helpful" on which he replied that " I wasted his time, and all the information he gave me was online"
Needless to say i was shocked the a CSR could said something like that to a potential customer that is been with Directv for so many years and was inquiring to do a switch.
Please investigate this a provide the proper training to CSR.
Alain Hernandez
[email protected]
This review was chosen algorithmically as the most valued customer feedback.
I have been a Dish tv subscriber for more than 20 years. Although there have been very disappointing times with you product, I had been relatively happy with your service...and then you showed us who you really were. It began with locking out HBO from your subscribers and now it continues with regional sports via Altitude. I read and clearly understand the...
Read full review
DISH Network
-
the joey
your joey sucks it laggs out and your on demand is a joke it messes up way to much and it very impossible to navigate spent 22 minutes trying to get the next episode to play there should be a play next episode in ever menu it should save all episode of the on demand you are watching easily accessible from the page after you complete the one youve watched you system is all screwed up and need a butt load of work other wise you should just burn you equipment and go out of business there is no reason for this crap to be this difficult to use.
This review was chosen algorithmically as the most valued customer feedback.
On Oct 29th around 5:17pm est I spoke to a tech named Jerry on the phone and explained signal issues told him had rebooted everything even unplugged still nothing. Jerry advised would be 2 weeks before could send anyone out, I said cant you reboot on your end Jerry advised no, I asked for supervisor I got out on hold with music. I told my wife I bet he...
Read full review
DISH Network
-
unfair treatment of elderly customer
My 91 year old Mother in law who is on a small fixed income is a Dish subscriber and had been treated VERY unfairly by DISH. She was having problems with her picture and a call was placed for service. A technician came and replaced the satellite dish. He tried to sell her a sound bar and she told him she did not want it and he DID NOT leave it. Apparently it was charged to her account even though he told her it wouldn't be. This was witnessed by 2 neighbors. Her bill has been a mess ever since. There are late charges and an additional $9.99 for some sort of protection. If this is not straightened out she will be discontinuing her subscription.

Please respond to me. [email protected]
DISH Network
-
billing
I am disputing this months bill. My Dish ap shows I paid the bill for 11-1-19 to 11-30-19
Using credit card on 9-28-19. Since the bill showed this I assumed my account was current and was thoroughly upset when today it was disconnected. If this was an error it was not my error and I feel I should be compensated. I spoke with a rep already and he didn't care that I read the invoice exactly how it shows and expected everything was ok. I am ready to show this to my Attorney and ask his opinion on this issue as again I read the bill as paid.
DISH Network
-
inability to disconnect service
I cancelled my service with Dish in Sept 10 2019, the date for Disconnection set for 16th Sept when I arranged for AT&T to install s replacement service. (They acted in accordance with request)
I was advised by dish, that they would send a box to return equipment.
I cut down the dish reviewer on the 16th and unplugged all equipment.

On the 29th Oct I had received no box.

I called and was advised that the system had been restored on the 16thwhich is impossible I think
Because it was fully disconnected that morning.

All I want is to return the equipment, all Dish tell me is my service is CUT off and I need to pay to restore service

I don't want it... the service, reception and attitude of the DISH group is appalling, negligent, off hand and inept... I just want rid of the equipment ...HELP ... from the day of installation ( which took 3 days to disconnection which seems to have taken over A month... they have stumbled from one disaster to another ... an experience I dish on no one!

Colin Hatton
This review was chosen algorithmically as the most valued customer feedback.
Received $300 gift cardpro.o for new installation . We did new installation but no gift card. I called the excuse was the prom was in my wife's name, service is in my name. We have same address. There is always a reason why they do 't have to follow thru with promotion. We are really very, very dissatisfied with Dish. Apparently customers satisfaction not top priority.
Read full review
This review was chosen algorithmically as the most valued customer feedback.
When is this insanity between Dish Network and Fox Sports Ohio going to end?? My family has yet to watch a CBJ NHL game since the start of the season! Please please come to an agreement about "the money" soon! We just renewed our contract before the season started, so, unless something is resolved very soon, I'm going to have to cancel my account and pa...
Read full review
DISH Network
-
customer service and billing
I called on October 23rd to get help fiing my remote. The lasy helped with this. So in the meantime i recieved a message stating my service will be interuppted in48 hours. I paid 190.00 on Oct 13, 2019. I pay monthly but after my due date. And they sem to billed me for 2 months at a time. She goes on saying i missed paying a bill in Dec 2017...yes 2 years later i find out about this. I asked for a manager. on hold...She comes beack and i asked if this bill is from 2017 did i get charged late fees since then. She stated yes I was charged 10.00 late fee for 2 years. Mind you Ive been a loyal customer for over 10years. So the manager finally is able to talk to me. Number one I will tell the truth I did have a few choice words that I used but i, very irate. He was rude to begin with and tells me I wouldnt have a monthly bill so high if i paid my bill. Wrong customer service and this tells me even thoug i just got a discount i need to look for a new provider. I did mention i would ask my lawyer about this. I only said this becasue i am irate and frustrated. The manager then proceeds to tell me that I wasnt charged a late fee since dec 2017. I then told him that his employees should not be giving out false inforamtion. I feel like i have been charged way to much and to have this much disrespect from employees who work for dish. I am not sure on what i am going to do with this situation but i am not looking forward to the next time my bill is messed up. Or whatever i hear back from you. I would appreciate this to be looked at and if there was late fees i would apprecaite so kind of credit. Please get back to me on how this issue will be resolved and thank you very much for your time. And the managers name was Omar. Youll have to look on my account for the las=dy who helped out sort of at least my remote works.
DISH Network
-
technician who came to connect service to 151 birmingham street montevallo al
I called to transfer service after moving and the technician who came to connect service did a horrible job! First of all, he was asked to put the box in a specific location on the entertainment center and did not. Also, I could have connected the box myself and done a better job than he did! Wires are showing in EVERY direction and it looks ridiculous!
This review was chosen algorithmically as the most valued customer feedback.
For years now, in the wee hours, you interrupt the programming on the Oxygen channel... Usually, during my crime shows, for example, Dateline. You break for commercial, in the middle of their sentences and when we come back from the break, we've missed 3-5 minutes of the show. It's frustrating... Please stop it. Make up your spots, somewhere else, stop...
Read full review
DISH Network
-
have not received my 200.00 dollar visa gift card that was promised, from july 31 2019.
hooked up TV and internet on July 31 2019. Dish sent a mailing stating that if I hooked up T.V and internet/with a two year agreement. That dish would mail me a visa gift card in the amount of 200.00dollars. My name is Jerry Williams, My address is 102 warrens lane, Callao Va. My account # is 8255 9097 3693 6565. I also set an online account and currently enrolled in autopay. My e-mail address [email protected] my resolution to this problem is simple. Dish mails me the gift card that was promised and in return I will keep my part of the contract. keep my present service for the remaining contract period, pay my bill as promised and move on with life. Looking forward to your answer. [email protected]
DISH Network
-
sales/local channels
This company is the worst. We switched from Directv due to lack of customer service and were really hoping for a better experience from Dish. That is FAR from the case. When our technician came out to install he gave us a pamphlet of different items and said if we were to purchase one we would get FREE local channels. So we purchased the sound bar/subwoofer. The technician came out to install those 2 things the next day, he said it would be a lot of unnecessary work to install an antenna so my husband said okay as long as I'm not going to get charged for local channels and we were told we shouldn't if that's what the previous guy told us. So a month went by and our next bill we were charged for locals. We called Dish and they said since we are at 33 days we can return the equipment but won't get money back. Then they told us we could have gotten the antenna for FREE when we installed WITHOUT purchasing the sound bar/subwoofer. But now it's to late to do that. I asked to speak with a supervisor which of whom was the RUDEST customer service rep I have EVER spoke to in my life. She then transferred us to another person who offered us $5/month off for 24 months or $10/month off for 12 months.. adds up to the same. Regardless we are STILL OUT $168 from this whole deal and HIGHLY unsatisfied as we have been lied to multiple times over the last month. I will absolutely never refer a single person to Dish network and I will be cancelling the minute our contract is up.
DISH Network
-
cancel dish tv service after 6 years.
Why is it that even after waiting 20+ mins on phone for a rep or being 138th in queue for chat on numerous occasions, I can't get anyone to cancel my service? All I get is barely English speaking kiddies working on commissions that will not cancel my service. That is a very poor American business practice. Same with Hughesnet. Send me the boxes to return the equipment. I have no other choice but to seek the advice from my Congressman.
Could you supply a phone number for a loyalty department rep that can assist me please. The listed ones aren't working for me very well. Thanks.
Could you supply a contact phone number? The ones I've tried are no help.
DISH Network
-
cancelled credit
I have been a loyal Dish customer for years. I have referred friends to Dish. I recently referred a friend and redeemed the 100 dollar credit to my account, which you can only use 10 dollars per month off your bill. My account got cancelled then turned back on all in the same day, so the credit I had was cancelled. Everything else on my account was still there. But the one credit I had on the account mysteriously is gone! Nobody can help out. If you are a new customer you get treated great! But if you are a customers of years they treat you like crap!
DISH Network
-
satellite
I can't watch all the channels I'm paying for because a tree is causing a partial signal block. We've had at least two technicians out for this issue and I even suggested to the most recent technician about moving the satellite to a different location and he had "reasons" why this could not be done. No according to him I must remove a perfectly healthy tree.

So I looked into removing the tree and that'll cost $600.00. I imagine that it'll be easier not to mention cheaper to change TV providers.

But because before all this started I liked DISH I tried contacting them (I'm starting to hate them now) - even mailed an actual letter to their headquarters over a week ago with no response. Conclusion - DISH doesn't care they'd rather lose a customer instead of making their technicians do their job!

I can't watch the MLB playoff games because of this. Honestly, I'm going back to cable (was gonna wait until spring, but now I'm thinking "why wait?").

At this point I expect no help/resolution I just wanted to post this as a warning to others considering DISH to rethink that because DISH doesn't care and won't help, but will not only expect you to pay them a for channels you can't watch, but will expect you to pay a fortune for keeping their service.
I thought I should come back and acknowledge that I finally received a response to my letter from DISH and they are coming tomorrow to actually move the satellite.

So unless they don't show as scheduled then we can consider my complaint resolved.
DISH Network
-
dish network
I called to cancel service because I'm in the process of building a new home, the lady I talk to to talked me into just pausing my service and paying only 5 dollars a month while being in pause. She told me that long-standing customers got better incentives for being loyal customers it sounded reasonable to me so I agreed to do this well little did I know that is not the case so after being on suspend and paying the five dollars a month for 9 month My service automatically resumed. my house isn't finished being built and I have not even had new service connected back at my house but all of a sudden I'm getting calls from a collection agency telling me that I owe $400 for dish that I have not received service but I called to try to get it straightened out and basically was told that there was nothing they could do about it so when I tried to cancel back in August and was talked into staying and paid five dollars a month and lost my credit that was due to me and then now being told that I owe $400 I will never use dish network again screwed me out of my credit and then tried to charge me for something I didn't even use. Not only did you screw me but I've lost a very loyal customer I will never do service with him not only did you screw me but I've lost a very loyal customer I will never do service with them again.
We are here to help
16 years' experience in successful complaint resolution
Each complaint is handled individually by highly qualified experts
Honest and unbiased reviews
Last but not least, all our services are absolutely free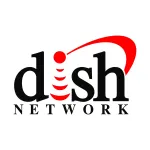 DISH Network contacts
DISH Network representatives
DISH Network / DISH.com
DISH Network / DISH.com