DirecTV
-
billing after canceling service!
This Direct TV "Account" was terminated in September 2007 when I moved back to my home in another county in Mississippi. I never received another bill and assumed I was current. Somehow this account was continued without my knowledge and possible moved to another location. I am currently trying to contact CBE Group and/or Direct TV. I will pay their $678.00 blackmail in order to get this off my report. And if you ever see Direct TV on my report again I can assure you it will be fraudulent because I will never deal with them again. Note: I have contacted Direct TV's Costumer Support at phone number 800-494-4388 and after a hour they where unable to find my account. Isn't that a joke. They cannot find my account but they can screwup my credit report.

Damage Resulting:

The action of placing this on my credit report has affected my credit score by 70 points. This can possibly have an affect on a property purchase planned for next week. The legal ability for these people to do this is total and outrageously wrong.
DirecTV
-
non disclosure of fees
My complaint deals with the non- disclosure of fees and 2 year contract.
While speaking with the customer service rep, setting up the installation time and the program i was selecting, there was no mention of a two year commitment to their service. If i were to quit my service prior to the two year period, i would have to pay a fine. In addition i was not told that the equipment i was receiving was on a lease basis, and the reminder of the lease would be due and payable at the time of disconnect. All of this i would find out at a later date by complaining about their service, or lack thereof, that i was under contract for two years and would have to pay fines and prorated fees for leasing of the equipment.
When the installer came to my house, he seemed to know what he was doing, but spoke very limited english that was very difficult to understand at best, upon compleation of the install, he asked me to sign a paer showing he did install the equipment. Upon trying to get him to explain the system, he just handed me the book stating that his english was not too good.
I signed the paper only to find out later that he was to go over the entire set up with the customer and by sighning, i was agreeing to a two year contract. Once again, i was not explainded to or disclosed to this agreement. I feel that this is fraud!
DirecTV
-
scam and fraud!
I called to cancel service. Offered free upgrade to hd... Decided to stay. Installer came... Stated wrong work order... Needed a hd dvr... Work order listed a hd receiver only. Told them never mind... Person on phone said no problem... Will get you the dvr as promised. Installer left... Hd channels did not work... Called to complain... Told it would be 2 weeks... Said no. Sent a bill for $200 (For hd dvr) and $480 for cancellation... (Never agreed, never committed). Billed to my credit card... (Never informed). Disputed transaction... Money refunded... Directv pissed. Sent note to directv telling them to pick up their crap under provisions of the texas 3 day consumer cancel policy... Called bbb... Called ag. Sent email to ellen filipak (Vp of directv customer service)...

Ready to go to court... Cannot wait.
DirecTV
-
bait and switch!
In november of 2006 direct tv was promoting a free ipod if we signed up. I thought "this is too good to be true", red flag, red flag! But being the trusting consumers that we were, we signed up. Several months later we received an off the wall brand portable dvd player, which of course wasn't what we signed up for. I want to point out that we never broke the seal to the box. We contacted direct tv who in turn had us call the mystery people that are supposed to supply the free ipod. The first guy told us to keep the dvd player and that they would send out the ipod, which never came.

So we called again and were told by another person to send the dvd back with the enclosed return shipping label, a letter of explanation, and they would then send us the ipod. We sent the dvd player back with the seal still intact and still have not received the ipod. I contacted direct tv customer service today to recant my "bate & switch" story and she told me there was nothing she could do about that. It is now march 18, 2008 and still no ipod.

I would love to hear if anyone else has encountered this same problem with direct tv.

Robert.
The complaint has been investigated and resolved to the customer's satisfaction.
DirecTV
-
awful company!
Everything is great the first year, then after your contract is up, they of course raise your rates, and when you try to cancel, they only give you seven days to get their equipment back to them. They shipped the boxes by fed ex on 3/14, I canceled on 3/12, it's 3/17 I still have not received the boxes, I just told the jerk customer service idiot that there was no way I can get the equipment back to him in seven days, and all he could say was I haven't been charged yet, of course not, it hasn't been seven days yet. I told him flat out I wasn't paying, and he said Alright, then I told him to have a nice evening A-hole.

All their customer service people are rude and have bad attitudes. Do not go with directv. Plus, they don't want their stupid dishes back, only the receivers and remote controls, what am I going to do with their stupid dish.
Resolved
The complaint has been investigated and resolved to the customer's satisfaction.
This review was chosen algorithmically as the most valued customer feedback.
For the past 5 months, Costco & Directv have been running a joint promotion. If you sign up for Directv at Costco AND you purchase a 30" or larger HDTV, they'll mail you a $200 Costco Gift Card. In late October, while I was in the Costco store, I signed up for Directv, with a HD Receiver, DVR, etc... In December, 2007, we purchased a 47" Vizio HDTV. I...
Read full review of DirecTV
The complaint has been investigated and resolved to the customer's satisfaction.
This review was chosen algorithmically as the most valued customer feedback.
We were loyal customers for DirectTV (Account Number: 29840090) for 2 years since 2005, and here is what we got from them after we decided to cancel the service. September 26, 05 we subscribed for Directv services with a commitment of (no cancellation) for 1-year ($5 discount for first 6 months + 3 extra channels for free) June 20, 05 - Directv technician...
Read full review of DirecTV
This review was chosen algorithmically as the most valued customer feedback.
offered contract by cinci bell to switch serv from time warner cable to cincin bell and direct tv-contract prices and promises not kept/direct tv will not honor the contract at all and is charging me over 100 month just for the satellite tv alone-cinci bell has no recourse against them. The contract i signed was bogus. This is going to cost hundreds of...
Read full review of DirecTV
DirecTV
-
false information
When i originally agreed to sign up for Direct TV there was a promotional advertisement going on now that i've gotten my services installed and i received my billing statement the price that was told to me is not what im being charged i've spoke to two representatives in which one said that I may have been incorerctly billed so she would transfer me to a supervisor whom i spoke to and basically was told whomever initially set up the account gave me wrong information and i was wasting my time because there is nothing he could or would do to correct the false information that was given to me.

I am completely unsatisfied with the way the situation was handled I spoke to three different representatives from Direct TV in which all of them have given me different informaton i fell as though they tell u one thing to get you to sign a contract and then bill u for whatever they want and that is totally unaccetable and i would like to get this matter resolved a.s.a.p.
This review was chosen algorithmically as the most valued customer feedback.
I was a customer in love with directv. Never had one problem in almost four years. I had the wonderful directv tivo box. While paying my bill online, I noticed that directv were offering boxes that held up to 100 hours. My old box only held 30. So I decided to "upgrade". And while I was at it, I decided to have a dvr installed in our bedroom as well. So...
Read full review of DirecTV
DirecTV
-
online signup
Tried to sign up for Direct TV online. I got a screen that said there was a problem with my order and to call and gave a phone number. I found, when I called, that there was no problem, they just wanted to tell me that the first month would be $10 higher and that there would be a $21 fee for something.

None of this was on their website. I told the rep that their website was deceptive and to cancel my order. She just kept right on talking until I hung up.

I will do without satellite TV before I will do business with this company.
DirecTV
-
free & 30 trial!
I am disputing the charges from DirectTV for $477.85 on 1/26/08. On December 13th 2007 I had DirectTV installed in my home. The reason I tried DTV was because they were doing a year-end promotion. The promotion was $39.99 for one year with a $20 off coupon per month for that time. They also had a 30-day return policy for this promotion. Obviously it was too good to pass up so we had it installed while keeping our regular cable company just in case since we had thirty days. On December 25th I emailed them (emails attached) to cancel the service, within the 30-day trial. I then saw on January 26th they charged me the above amount. I called and talked to Clover who stated I was correct and she would forward the email to the Management team for evaluation. I followed up with a email on their website inquiring about all this and never received a response back. Of course, you cannot get a copy of the contract you originally "signed" on line at the time of sign-up. So it is hard for me to prove this since it is not available to me.

This practice is unacceptable by DTV and I refuse to give them what they are NOT due. They are a bunch of lying thieves and no one in the legal system seems to care!
DirecTV
-
direct tv customer service sucks!
Direct TV is a mismanaged, horribly run company. If anyone is to search there are hundreds of complains logging the same infractions done by direct TV. Apparently, no one at Direct TV is bothering to take the complains seriously enough to make changes.

For the first month of service we have lost signal 4 times and for days at a time until a service tech as available. They mis-keyed the amount of the check to cover the balance and did nothing to rectify the situation. The original price we were quoted was not what was reflected in our monthly statement. What they do not tell you is that you have to apply for a rebate that takes months to reflect in your bill. This is unethical business practice and would not be tolerated in any other serious business. If direct TV is interested in keeping customers, as well as, obtaining new customers they would be wise to listen to the numerous complaints.

Beware of Direct TV...
DirecTV
-
misrepresentation of product and price!
I called and ordered a 39.99 plan.As i was going to hang up the phone i this guy yell "i am throughing in ta nfl package for ya"! So i said great! Little did i know i would receive a bill for 90.00.I called direct tv and tried to explain. Every robot in that place had the same answer. Sorry you signed up for the nfl package ha ha. These people want me to pay 545.00 for cancellation. If my order was correct i would not have to cancel it. To make a long story short. The guys out on the street working for direct tv i found pleasant. The sales person i got on the phone was the lion king1 what a piece of trash. Direct tv is to be avoided. Do yourself a favor! Go cable! Don't get pinched!
DirecTV
-
stole money from my bank account!
On or about December 21, 2007 I called Directv to start a service in a house that my wife and I had just purchased. The attempted install took place on December 26, 2008. That day I was told that I would need another card for the Tivo that was left here and after that all of the tvs would work. The cost was $20.00. I used my debit card on the installers phone to a customer service rep said they would promptly mail the card. The installer told me that all I would have to do is install the card and everything would work.

I received the card on December 30, 2007. That evening I installed the card and nothing. So I called technical support on the issue. A few hours of reading numbers on the back of the tivo, the card, hitting reset buttons, turning the tivo off for several five minute intervals and speaking to 4 different people, the entire system still did not work!

After several frustrating hours I was then told that the tivo box was still in the original owners name and if I would wait until February 7, 2008 they could get the system in my name and make it work. I called the previous owner on December 31, 2007 and asked him if he would call DirecTV and give them the ok to put the box in my name. He agreed to do so and actually did. On the evening of December 31, 2007 I attempted again to get it to work... NOTHING!

On January 2, 2008 I called and asked customer service if they could just get me a new tivo. Their response was yes, for $95.99 and I could receive in 7 to 10 working days. This was the best that they could do, and still no guarantee that it would wok then.

On January 3, I called to speak to a manager. I was asked why. I gave the reason why and the young lady tried to get me to go through the system of troubleshooting. I told her that I was past that and wanted not even try anymore. She asked me to hold on. Then connected me to the Disconnection Department who immediately tried to sell me a service that I no longer was willing to work with.

I rudely asked to speak to a manager! Once connected and I went through all of the issues with him and told him I was not interested. Then he told me that I had an eighteen month contract and would be charged $340.00 to terminate their service. I asked him, "What service, up to this point I haven't had any service! I do not want to deal with you anymore!"

On February 1, 2008 DirecTV illegally withdrew $324.35 from my account using my debit card without my permission and without providing me with the first bit of service. Beware!
DirecTV
-
ruined credit!
I had a account with Direct TV but due to the poor customer service I canceled my account > I paid my last bill in full my contract was over so everything should have been over - until I started receiving phone call for a Brenda Gomez and a Brenda Longoria from collection agencies . I noticed I had 2 alerts on my credit report and they were from 2 different collection agencies .Direct TV had placed a Brenda Gomez and a Brenda Longoria in collections with my SS# and Address and Phone#--For months I have been trying to get this issues resolved with no luck-I have disputed this with the 3 credit reporting agencies to no avail because as long as the collection agency has my SS# then it must be mine-I called the collection agency to dispute the issue and they will not talk to me since my name is not Brenda Gomez or Brenda Longoria even though my SS# is the same they tell me to contact Direct TV-I called Direct TV and its the same story they cannot talk to me since my name is not Brenda Gomez-so I called back and said my name was Brenda Gomez they asked for my phone number I gave it to them and they said that that name did not match the phone # so I gave them my real name Brenda Smith and they told me that my account is in good standing with them ,and they could not talk to me concerning Brenda Gomez's account even though Direct TV turned this person over to a collection agency with all my information and it has appeared on my credit report, they said to call the collection agency-I have been going back and forth with Direct TV -CBC National Collections-Trans Union-Equifax and Experian and I have not found 1 person in any of these companies that knew what they where doing- Thanks to the ignorance on Direct TV's behalf I now am hounded all hours of the night by collections and my credit score has dropped .THANKS DIRECT TV-Be very careful before you provide Direct TV with any of your personal information and always check your credit report if you ever had dealings with Direct TV-
DirecTV
-
equipment failure!
I ordered four Direct TV receivers in 2005. In late 2006 I upgraded two of the systems from basic to DVR. The DVR in my basement was simple to install and worked initially. Since installing the DVR's, the basement DVR has failed to function at all, requiring a hard re-set while on the phone with the company (45 minutes minimum to get through the automated answering machine each time) to talk me through the process each time. The system will be out for days at a time before I can free up the hour I know it's going to take me to resolve this problem.

Direct TV tells me that the initial installation was faulty but I"ll have to pay to have a technician come in and correct the problem. I've replaced the DVR in my basement four times so far, have to re-set it (10 minutes each time) every time we want to watch something on it and now, the fourth receiver won't come on at all.

I'm looking at DISH network now and setting myself up to cancel Direct TV, deal with the mess I'm sure that will entail (over-billing, billing for receivers they will tell me they never received back from me, etc.) and re-installation of a service that actually cares to provide service they're paid for.
DirecTV
-
unauthorized charges!
I have had DTV since 1999 and never had a issue until now. I moved to S.C. in July 2007 but kept my DTV hooked up in Jersey because I was still going back and forth and because a female who lives with us was still in the Jersey home until we could buy a house out here in S.C., I had kept a balance on the DTV just because I was in know hurry to pay it off since I knew I wasn't moving the service right away. In November we found a house in S.C. that caused us to have to put all our bills on hold for a month so we could come up with the closing costs on the house and I informed the DTV people of this and got an extension, Unfortunately, the house fell through and we paid all our bills then a week after the house fell through we were talked back into the deal for the house and in the middle of January finally closed on the silly thing. Because again we had to put all our bills on hold starting the second week of December until the middle of January I again called DTV and explained this. I had a back payment and the new payment for January and was informed the day I called that my service was to be shut off the following day so knowing there was no way I could pay it I said go ahead shut it off but had explained in detail I intended to re-hook as soon as possible and was assured that when I did they would remove the charge for the reciever and some other charge and all I would owe is the balance and late fees, I said fine. On January 30th my husband got in his E-Mail a notice from DTV stating they were canceling my contract and 3 days later we were short in our account $ 581 and when we called the bank we discovered DTV took the money. I called to complain that this is not what I was told when last I spoke and that I didn't authorize anyone to remove funds from my account at which point I was informed that it was in my contract. I don't think so... I switched to HD in April 2007 and had my Step-Daughters boyfriend hook me up since he was working for them at the time. I just had him confirm I NEVER SIGNED A CONTRACT AND WAS NOT IN ANOTHER 2 YEAR ANYTHING BECAUSE I BOUGHT THE RECEIVER ON MY OWN AT BEST BUY, ALL HE DID WAS CALL AND HAVE ME HOOKED UP TO HD. I fell through the cracks on the deal. if anyone has bought the receiver make sure they DO NOT put you on a 2 year agreement you don't own the reciever because you are "renting" it from them but you do not need to join the 2 year agreement since you bought it yourself and not through the company. We are fighting this of course, we have gone through our bank who will refund our $ 581 then go after DTV for their money. When they try to pull up the 2 year agreement they will finally get it through there thick skulls that I DON'T HAVE ONE, I NEVER SIGNED ANYTHING. We are also considering finding a Lawyer for Criminal charges and Unlawful Withdrawals. Clearly, we will NEVER use these A**holes again!
Maria and to all others,

I tried to find your reply on here Maria so I could answer you but was unable so I am sending this in hopes you will see it and others should read it as well.

To your question Maria, No I Do Not have a fax number for them.

As far as what is happenening with us and our case:

First and most important, I, along with many others on several different DTV Complaint boards have filed with BBB, FTC and FCC and stated our complaints, unfortunately, although I heard back from the FTC they literally filed my complaint away and stated they will hold it for future reference... What that means is they are waiting for more complaints and until they get them mine and everyone else who has complained so far will be "sitting around collecting dust".

If you want these people to do something about DTV ALL OF YOU NEED TO FILE COMPLAINTS! They won't do anything until they get enough. Once they have enough complaints they will investigate and most likely begin a class action suit.

As far as we go, we are not waiting for a class action suit although I am doing all I can to get one started WE ARE GOING AFTER THOSE ###S DIRECTLY.

We wrote them formally, signature required, explaining their mistake and they called us back. We explained to a rather ignorant woman (CC) who literally refused to let us speak to a manager, the situation. She got very upset with my husband who kept trying to explain we were taking this to Small Claims Court unless she could produce a document stating we were FULLY AWARE and SIGNED that we entered into another 2 year agreement when we upgraded and where it states they can charge me $330 for a unit I already bought at Circuit City to complete the upgrade (For $99) and that they may want to reconsider letting this go to court. Of Course "It's in the contract I signed" and she ignored us.

Well we gave them 60 days to resolve this and naturally they did nothing so we are filing charges against them for fraud.

My husband seems to think it will never see court, once their lawyer realizes they have No documentation for the upgrade (all done over the phone NO papers signed) and sees we had No knowledge of being put into another 2 year agreement they will be advised to settle out of court.

We shall see.

I have a written statement from the fellow who hooked me up and called to have the TV turned on with the upgrades and he states he DID NOT inform us we were entering into another 2 year agreement and that HE HIMSELF was unaware we were being entered into another 2 year agreement and that the CC who hooked us up via the phone call NEVER stated to him or INFORMED HIM HE MUST STATE TO US we were entering into another 2 year contract.

I have the reciept from Circuit City along with a written statement from the Main Office VP stating that although they sell the products for DTV and are in an agreement with them they are unaware of agreements between customers and DTV. They are also unaware of any knowledge stating when we buy from them we are automatically entering into a 2 year agreement and that they Do Not practice "warning" potential buyers AS THIS IS A DIRECT TV ISSUE not Circuit City's.

That means they (DTV) Can Not claim when I bought the unit from Circuit City I was automatically entered into a 2 year agreement. If they try to claim that... How could I have known if Circuit City didn't?

I really don't want to settle out of court, I would like to take this all the way and get it into the papers and really make it huge and blown out but I don't think my hubby will let me all he really wants is his fundage back and a little compensation for the headache.

I will keep all who are interessted posted on the outcome when it happens but seriously folks if you want the BBB, FTC and FCC TO GET OFF THEIR BUTTS AND DO SOMETHING ALL OF YOU NEED TO FILE COMPLAINTS WITH THEM. otherwise we are all just a bunch of losers whining to eachother about our woulda, coulda, shouldas...

Later,

Susan.
DirecTV
-
lengthy process to cancel subscription!
At the time that I ordered satellite TV from Direct Star TV, I was talked into accepting the offer of a free month of Sirius Satellite Radio. I say this as I hardly listened to the radio to begin with. Even before I received the equipment, I began receiving email reminders to activate the service. So as soon as I received it, I opened the box and called to activate since the emails stated to "activate today", and otherwise if I didn't activate by December 31, 2007, I would be charged a $50 non-activation fee. Not being familiar with satellite radios, I didn't know that it had to be installed on the vehicle to do this. I thought it was like a GPS unit that could be moved from one vehicle to another. (I went back through my emails -- I overlooked the part of setting it up in the car before activating, which was on the very first email from Sirius). After three weeks after activating it in the second week of Jan and hardly listening to it, I decided to cancel the subscription. During the call, I had to enter my phone # and after 10 mins (I was using my cell phone and could see the timer), I was finally speaking to someone with a Latin American Spanish accent who again asked for my phone #, then my full name spelled out, address, and email address. I had to tell him three times to speak slowly as I was having difficulty understanding what he was saying. It seemed that not listening to it was not enough of a reason to cancel as he kept asking if the equipment or the reception wasn't up to par. Then he said he was transferring my call to have another person confirm the cancelation. When that person finally came on 6 minutes later, I had to again tell him the phone # and other information I had already previously given to the first person. Then I was a little upset when he mentioned that he had just talked to the other person (If the first person confirmed who I was, why go through it again?) and wanted to know if service or reception was the problem, he could fix it. I said no. Then he asked if I wanted an additional free month, then two, and then three. No, no, and no. I just wanted it canceled. He finally gave me my account # (for my record) and stated the reception would end on Feb 12. Thanks, goodbye. The whole process took just shy of 20 mins! During the extensive waiting periods, I was tempted to hang up but knew that this was probably one of the tactics used to have patrons stay on beyond the trial period, and I knew that if I hung up, I would still have to do this again on a later call.
DirecTV
-
fees and penaltys!
I called DirecTV in October 2007 because they were charging me a $4.99 fee for a service plan on my receiver which I never signed up for or authorized. They had been charging me this fee since December (they just added it to my account). I get my bill automatically deducted each month so I wasn't opening my statement (which I agree was stupid). They originally told me that they could only credit up two months but then when I pressed the issue to the point of mentioning who knows how many peoples accounts they have added this fee to they decided to go ahead and credit the entire amount. I had already been thinking about switching to AT&T so when this happened I decided to make the switch when my contract was up. I asked the representative to see when my contract was up and the representative told me December 11th. The representative even notated on my account that this conversation took place. So I signed up for AT&T to be installed December 6th and planned to cancel my DirecTV account on/around the 11th. When I called to cancel they told that there would be a $67.01 fee because my contract was not up until 2008. The representative did not say that it would not be up for another year and a half or 2008 at any point. When I asked to speak to a supervisor it was greatly discouraged and they kept telling me that there was nobody I could speak to that could do anything to help me. The final person I talked to regarding this issue told me that it doesn't matter what the representative told me it was my responsibility to know when my contract was up. Originally I was not trying to get out of my contract but just get through it. I took the steps to call and find out when my contract was up but even though they gave me the wrong information DirecTV still would not only not let me out of my contract but would not even meet me partial way to come to a compromise because of the miscommunication. The supervisor actually told me because they had credited my account for the $4.99 fee that they had already done enough for me (this is the same fee they never should have charged me) and there was nothing else he could do. So I set my account up for cancellation and paid the cancellation fee.

DirecTV then sent me two boxes in the mail to mail my receivers back. The boxes did not come with any due by date and my statement did not have a due by date on it. So after a month DirecTV charged a $319.35 fee to my Visa card. I wasn't overly upset about this because it had been a month. So I called DirecTV to make sure that when I sent the boxes back I would see the credit to my card and the woman assured me that I could still return them and get my money back. I sent them back to DirecTv on 1-29-8. I did not see a credit to my visa card as of 2-5-08 so I called to make sure that they had received them. The representative said they had and that they credited my direcTV account. I asked her why they would credit my DirecTV account when I had closed it and why the money didn't go back onto the card they had charged. She said that it always goes back to the account but I could request to have a check sent to me but it would take 6-8 weeks. Now this makes me mad they can charge my card without any warning but they can't put the money back onto my card that they charged. This does not make sense to me. This seems like a very wrong business practice and they should be required to return the money however it was taken out. She told me that there was nothing that she could do. So I asked to speak to a Supervisor again. I waited on hold for about 10 minutes (which isn't that bad, could have been worse) and then she came back on and said they could do a Urgent Refund Request which would credit the money back to my card but could take up to 8 days. I told her that was fine and to go ahead and process the request.

I am submitting this letter because everything is extremely shady with this company from charging my account with out approval, to not standing behind what their representatives, and then telling me there is not way to put the money back on my card and then coming back with this Urgent Refund Request. DirecTv should be investigated for how many accounts they have added that fee to without approval.

Thank you for your time.

Sincerly,
Kristen Eppler.
We are here to help
16 years' experience in successful complaint resolution
Each complaint is handled individually by highly qualified experts
Honest and unbiased reviews
Last but not least, all our services are absolutely free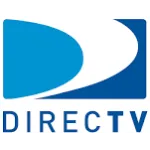 DirecTV contacts