Dell
-
Inspiron 3471
June 8, 2021

I had purchased a Dell Inspiron 620 on Feb 26, 2012. After 8 years it started acting up. I was unable to put it in sleep mode because it would run continually. Thinking it was getting ready to crash I ordered another one. On Feb. 5, 2020 I ordered a Dell Inspiron 3471. For personal reasons I was unable to use it until May 2020. On May 23, 2021 I was having problems so I was running the program to back date it. While doing that we had a power blip. After that a blue screen came up and I couldn't get out of it. Something about getting a key (which didn't do any good). The next day I had a neighbor, who is the head Technician, for a local school system look at it. He worked on it for 4 hours with no results. Said it was stuck in automatic repair mode. It had crashed and ruined the hard drive. I'd had a warranty but that expired Feb. 2021. Right now I'm using the old computer which runs very slow. I'm so disappointed with Dell. I'm not in the position to buy a new computer every year. When I can afford it I will be shopping for another computer. However, it will not be another Dell.

Marge Hawkes
42065 Arthur
Belleville, MI 48111
(734)697-7826
Dell
-
Computer
I bought a Dell Inspiron 15 Series 3000 computer in 2019 and it has not worked right since day 1. I tried to get this one returned for a new one but they would not do anything but try to fix it and it never did work satisfactory. I put it down and started using my old one again. There were too many problems with this Dell computer that made it impossible to use and of course the warranty has now run out. First problem was trying to get it to open and that would take forever, 20-30 minutes most times to get it started and then if it did open if you clicked on anything it would be delayed for 5 or 10 seconds for every click and if you typed a message you had to wait awhile to see if you misspelled a word. I have had many computer and this is the worst one by far. I call it a piece of junk. Maybe it is just a lemon.
Desired outcome: trade it in for a new one that will work
This review was chosen algorithmically as the most valued customer feedback.
I placed an order on February 3rd 2021. Waited for about month and because there was no any communication from Dell I checked my order on their web site. I was shocked when I saw that, according to them, my laptop has been "on FedEx truck" since February 13. I called Dell's customer service and they told me something was wrong. They created service request...
Read full review of Dell
Dell
-
G5 5000
new G5 5000 arrived 04/23/2021
heating issues started within 3 days
the cooling fan is not what is pictured when i ordered.
have tried several times in tech support to resolve issue
1 tech sujested that i disabled turbo boost, thats what i picked it for
another one said for me to send it back, but then i will have to wait several weeks or longer,
Dell has no numbers that you can call in US to raise issues like this,
thinking that i cut my losses and toss it in trash and buy used one
have already tried going into bios to set cooling fan speed higher but have not been able to find it
bigger cooler on cpu would resolve issue

no more dell pc's or dell products for me
Desired outcome: resolve the issue
Dell
-
Laptop
If the Dell customer service rep is moving their lips-they are lying. They tell you anything to make you think your computer is about to be delivered imminently. Don't hold your breath. It is now 2 weeks past promised delivery date and the delivery was pushed back again. This was after they called me earlier in the day to promise it would be here today.
NEVER DELL!
Dell
-
Customer service and drivers
Dell Technologies has customer service representative who was not even slightly friendly or "supportive" He gave me attitude and hung up on me not even 3 minutes into the first call... because I didn't know where to find the number that he was looking for .. This wasn't just on one call either... Microsoft gave me a number to give Dell support.. (this is after I spent HOURS on the phone with them ((aka Microsoft(the decent customer that at least tried to help resolve issue) only to be told that Dell would have to be the one to assist me... so then tell me how after being hung up on the first time, I end up back on the same line with that same person for the 2nd call? I
It occurred on: 2021-03-27
Put me in a panic attack. My heart is still pounding and it's hard to breathe I just got this stupid thing... guess I should of went through apple.

I look forward to this response and action on this matter. As I was recommended, I would like to keep a complete record of my case, so please respond to my email address.
Dell
-
Have not received refund for dell inspiron 5000 returned feb 13th 2021
Dell customer number 148174296; Order number 305022821;
Dell Customer Care Case# 106768296 Service Request # 1053638639
Requested Dell return authorization and was furnished authorization label
Laptop packaged and returned to Dell on 2/13/2021.

Contacted Dell Cust service numerous times starting Mar 7, 2021, Dell confirmed receipt of returned merchandise and advised refund would be made to my credit card within 3-5 days. Subsequent calls to DCS falls on deaf ears as I heard same empty promise of refund.
To this date March 27 2021, still have not rec'd $656.72 refund .
Desired outcome: I request that $656.72 be refunded to me
Dell
-
Inspiron 5575
Poor quality and build.
The laptop I purchases in 2018 with a 2 year warranty started giving me problems with the key strikes, often missing letters had to be constantly retyped due to keys not connecting (mainly high usage keys) about 3 months after warranty ran out.
About 3 months later the back hinge started to separate and this computer has never been abused, dropped or handled roughly.
I have a 8 year old dell that has better keystrokes and no problems with the cover.
Cheaply built and made to not last dell is not the company they once were 10 years ago.
Dell
-
Laptop
I ordered a laptop, which I never recvd on time. When I called to cancel the product because I never recvd it on time, they said I could not cancel, but ended up canceling; however, they won't return my money, unless the product reachs back their storage. This is being going on for over 2 weeks. They can't tell me when product will reach storage and when I will get my money back. Everytime I call they leave me waiting for over 20 min on a call to tell me the same thing. I will never by a product from Dell again.
Desired outcome: I want my money back
This review was chosen algorithmically as the most valued customer feedback.
I purchased Dell computers for our company for 20 years! I purchased an all-in-one desktop. After 3 months I had to wipe everything off and it still wouldn't work. I am starting a new business and need my computer. I sent it back the day I received the return box. Then they notified me that I had to wait for two more months for the part or they would send...
Read full review of Dell
This review was chosen algorithmically as the most valued customer feedback.
Internet Order GB2007-0090-89593 22.09.2020 order 3 x laptops (2 x Vostro 7500 & 1 x Vostro 7590) Booking Reference 42029467 (Invoice 241651438) 08.10.2020 was advised by sales advisor ASHU SHARMA that docking stations required for the above laptops were the WD19 130W so I placed an order for them. The order for the Vostro 7590 was cancelled without any...
Read full review of Dell
This review was chosen algorithmically as the most valued customer feedback.
When I received my invoice for an annual Office 365 subscription on Dec. 28, 2020 I contacted Dell to cancel the subscription, the reason is I do not have this computer any longer. I spoke to the rep Ronnie, he said no problem we will cancel the service, now I am receiving an invoice from Dell for a full year subscription of $69.99 with late charges added...
Read full review of Dell
Dell
-
Customer support
Someone was trying to hack into my computer about 2 weeks ago. I called dell support at indianapolis office and talked with a male representative about the issue. He said I would need to call tech support at phone # 415/830-4352 to resolve the issue. I called the number and a man with india voice answered and said his name was mark and he could help me with my issue. He said I would need to purchase best buy gift cards and give him the number on the cards to complete the service and pay for the work. This man is a scammer and this issue needs to be followed up on to prevent more people like me from being scammed!
Desired outcome: please follow up and respond
Dell
-
Price match guarantee on a XPS laptop
I purchased the laptop on 11/13/2020 within two weeks the price had dropped $25.
I called Dell customer service and they said I would be credited within 8 business days.
I waited 12 days, no credit, I called again, and was told the same thing. I waited. No refund. I called again and I was told that my problem had not been "escalated" he escalated the refund request and said another 5 - 7 days, 8 days later, no refund. I was then told after the 8th day that he had processed the refund and I would receive it in 5 business days, you guessed it, no refund.
I emailed several more times with no response, no I am being told 2-3 more days.
In addition I have called and emailed many times asking for a phone number for customer service in the US and I have always been given a wrong number, I was just put on hold nay India customer service and she was going to connect me to a supervisor that could help me. The phone wring for over 5 minutes before I hung up.
What the Hell!
Desired outcome: $235 refund that I am entitled to
Dell
-
service
on 31 /12/2020 i purchased on line new inspiron 15 3000 laptob from dell web site .in the advertised product page it specifically said that this product is available in stock and will be shipped in 3 day . after dell pocketed my money i get an email saying it is still in production overseas and needs 3 weeks than another 3 weeks for shipping ! dell misleading and false advertising .False advertising is described by law as the crime or misconduct of publishing, transmitting, or otherwise publicly circulating an advertisement containing a false, misleading, or deceptive statement, made intentionally or recklessly to promote the sale of property, goods, or services to the public .i emailed dell and asked them to immediately remove the false advertisement and give me a discount for the misleading and for the 2 months extra waiting time they refused to do both and offered to refund me because they are after vulnerable people who don't know or don't stand for their rights !.dell presale service is misleading and lying think of the post sale do you think you will get any service after you buy dell. stay away from dell products. my complaint number with dell so they will not say im lying is : /876504712 [ ref:_00D0bGaMp._5002R1FgUmu:ref ]
Desired outcome: remove your misleading adds , stop misleading adds and solve my problem for the mislead and the 2 months waiting
Dell
-
Damaged motherboard
I have given my dell laptop at dell exclusive store (malakpet) when my laptop got shut down completely and he had charged me 3k to make the computer turn on but after taking my laptop home it has stopped charging even I tried with a new dell charger. I took it back to him and explained the problem and he said that he will look into the problem and I don't know what he had done with the motherboard he called me after 2 days saying that your motherboard and processor has gone and returned my 3k back. Now if I want change my motherboard and processor it would cost me around 13k or 15k because of the mistake of the service person. Why do you people hire unprofessional technicians this has taught me a great lesson that I should not buy dell products any more. I would suggest to the new buyers to not to buy the dell product and one more think these people are not even giving the original receipt they are just giving the visiting card and writing on back side.
Dell
-
Warranty service
The Dell survey expired before I could respond. This is what I would have said on the survey:

Dell warranty service advertising is misleading due to omission, not commission. I will explain.
1. Sometime this last October I unknowingly opened an insecure site. Immediately a screen section opened blaring an alarm and instructing me to call 855-558-2333. Eric Gardner, who identified himself as a "Windows Security and Software Expert." He explained the cause, shared my screen and deleted several foreign addresses. Case # MS1707012699
2. My Dell warranty expired, and I renewed it (order # 2008120574620, invoice # 10431137366). Nothing in the accompanying ad said it was not warranting software problems, and I assumed that it would because of Eric's software service.
3. At some point I was told that a one-time service call would cost $199.00, a preposterous price!
Desired outcome: I ask Dell to include software service in my warranty contract.
Dell
-
xps15 laptop - stag: 8gsd8s2  escode: 18429364658
After a competent dell service tech replaced mboard, wifi card + 2 fans yesterday - to fix ongoing wifi disconnection problem!  

And all os, bios, and other system software is up to date.

I just now re-reported the ongoing intermittent "hard drive not attached" problem is back - again!
Hardware scan result (manual) - default scan - warning - december 4,
2020 3:05:54 pm

After 18 months of trouble on 3 continents (usa, aus, china) — 18 service requests, 2 motherboards, 4 fans, 1 hd, 1 gcard, 1 wficard —  this laptop is clearly a unrepairable lemon!

*give* me a new replacement now!
This review was chosen algorithmically as the most valued customer feedback.
I need some help. I have been dealing with Dell's customer support since the beginning of Nov 4, 2020. I sent my computer to Dell for repair. I received two emails that said the same thing. " Due to unforeseen circumstances, your repair, service, or delivery has been delayed. We understand the impact delays can have on you and your business, and we are...
Read full review of Dell
This review was chosen algorithmically as the most valued customer feedback.
I have contacted dell customer service, customer care @ dell, sales department & tech customer service and I have a customer number 530017021357 and I have an invoice number 10443802599. All I was trying to do is renewal my annual subscription of $99.00 plus tax for microsoft 365 apps for business from dell. There is nobody there that can take my money on...
Read full review of Dell
We are here to help
16 years' experience in successful complaint resolution
Each complaint is handled individually by highly qualified experts
Honest and unbiased reviews
Last but not least, all our services are absolutely free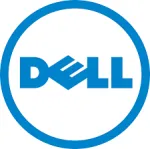 Dell contacts