This review was chosen algorithmically as the most valued customer feedback.
homeshopping is a Pakistani online store. I purchased laptop from them for 68000 rupee, the item was not delivered to me, I received a call and I was told that the laptop price mentioned on website wrong, they overcharged price to 72000 rupee. They are overcharging customer with fake excuses. I want to expose their true face. Homeshopping.pk is not reliable!
Read full review of Dell
This review was chosen algorithmically as the most valued customer feedback.
You have my drivers license, bcid, MasterCard, bank statements, last years t4, bc services card, MasterCard bill, pay stubs, 4 pieces of mail with my address on them. You have all of this front and back all scanned. It wasn't enough so I'm unable to purchase from Dell ever. I rent from family I have nothing and no way of getting any of this in my name. Ø...
Read full review of Dell
Dell
-
return
I'm a first time customer with QVC and this will also be my last time shopping and/or viewing the site. After they received and acknowledged my return. They turned around and charged my account the FULL price of the item $855.91, the same item that they acknowledged I returned (3) three days prior to charging card. Of course the very helpful customer service team (lol) was unable to resolve the issue and informed me that they would be sending the complaint to corporate. Which would be the best way to resolve the issue, I asked for the information for corporate and was told I would have to put it in a letter in which I did. I'm so disappointed in QVC for this is not the first time this has happened. If I had read the reviews I would not be in this mess. TRUST me I will NEVER patronize the site again. It only has to happen ONCE for me.
Dell
-
Poor service
have been on phone to dell support numerous times. first you are talking with someone you can not half-way understand..the first time you call all they want to do is sell you a program that will safe guard your computer. B/S. I have had to call then back two times after buying this program to have junk removed called 1/26 on phone with them 4 hrs.. had to call back 1/27 4 more hrs. still not happy. on the 26 I did talk with some one who did speak decent English. but had an attitude problem. we were doing good he was telling me what to do and I was doing it. one time he told me what to do and I did it. it came up next, so I hit next. his tone changed. he said did you hit next.? I said yes. he said I did tell you to hit next. I said no but it was all could be done. He said if you are going to try to fix this I will hang up and let you do it. I kept my cool which unusuall for me. I said hold on I hit back. ok what do you want me to do. he said HIT NEXT. I wil not be buying another dell.
This review was chosen algorithmically as the most valued customer feedback.
After 1 year of purchasing a new top of the line desk top computer and spending over $1000 to get the functions I wanted, I am back to having nothing.It started when the product was received and removed from the box, plug in nothing happed, the product was dead, phoned told a new one would be sent, 2 month later it arrived and the previous one returned...
Read full review of Dell
Dell
-
Pathetic quality & lackadaisical after sales
From: Mary Samuel [mailto:[protected]@hotmail.com]
Sent: 09 January 2015 23:11
To: '[protected]@dell.com'
Cc: '[protected]@dell.com

Dear Mr. Dell,

I am a Senior Teacher & Head of Science at The Cathedral& John Connon School a premier educational institution of India, here in Mumbai.

After more than 12 years of a wonderful experience with an Indian HCL desk top computer, I made the terrible mistake of buying a Dell Inspirion 660s in August 2013 with the hard disk crashing yesterday for which your jokers in Delhi say that this could happen to any electronic product, a standard reply expected of man in the street working in a 4th rate garage.

Instead of helping resolve the problem, your people say that we would have to replace the hard disk at a cost of Rs.7000/- and I would just not be foolish or stupid to put my trust again in Dell by wasting another cent of money on a product which has proved to be of absolutely sub standard quality.

I had put my faith in Dell thinking that it was the best brand with a good built and would give me years of trouble free pleasant service but I was duped into this belief through your advertisements and promotion which has misguided me into buying your product a decision that I shall always regret as I have never been let down by any of the multinational consumer products we own.

As I feel cheated into buying a Dell product, I have no other alternative but to report this matter to the Consumer Guidance Society of India and the concerned federal authorities of the Government of India as well as potential domestic and international customers through the print and electronic media so that they are warned and alerted of the pathetic quality of your products.

It astonishes and amazes me that you have personally staked your own name into poor quality products and your people don't have the faintest clue or idea of your organization structure and I would suggest that you learn of customer service from some of the professionally managed IT hardware companies in India who seem to have far better values and ethics then your company.

From my experience with DELL, I shall not be surprised if I do not receive a reply from you which would confirm my suspicion that your company is another fly by night operator who lives on gullible customers the world over with screw driver technology products masked with marketing gimmicks.

With regards, Mary Samuel

5 'Jeevan
30th Road,
Bandra
Mumbai 400 050.

Phones: [protected] / [protected]
Mail : [protected]@hotmail.com / [protected]@hotmail.com
This review was chosen algorithmically as the most valued customer feedback.
Mr. Robin preteneded to be Technical Support agent of Dell Computers India called my wife cell on Jan 1, 2015 at around 11.25AM from local number [protected] to talk about the malware or virus found on my Dell PC. Asked me to go in front of the PC we bought from Dell last year, I asked him to prove your ID or authenticate yourself as a Dell Employee he...
Read full review of Dell
The complaint has been investigated and resolved to the customer's satisfaction.
This review was chosen algorithmically as the most valued customer feedback.
I have a dell venue8 2014 model tablet .I bought it nearly one month ago...it has many hardware and software related problems like it does not have apps like camera...its sound automatically decrease s nd increases ...it does not response the back key...many apps like chrome n some games automatically closes down..there is a big hanging problem ..it doe...
Read full review of Dell
The complaint has been investigated and resolved to the customer's satisfaction.
Dell
-
frustrating revolving credit/ credit
This company has taken tons of my money. Yes they have good products but the fact is if you have made a mistake in the past of getting credit from them you basically signed over your paycheck to them. Each time you try to make a purchase even though you already had credit with them in the past you get a hard hit on your bureau every time. What is frustrating with this is that if you have had several missed payments although not more than a couple of weeks and made arrangements to pay them, you still get black listed and they will not allow the purchase. Also if you have a credit score below 650 forget about making any type of purchase with them. My credit score was way above that score and yet they will not approve me for a purchase that is only $700. What is also frustrating is their revolving credit, I had a credit available and yet I wasn't able to purchase anything with it up to that limit, yet I'm still paying monthly on this stupid revolving account? So what is the purpose of this stupid account if I can't even make a purchase with the available credit? Please stay away from this company they just want to take and take your money no matter how they get it. They will also ruin your credit if you try to purchase something, they hit it each and every time rather making a soft hit they make a full fledged hard hit on your bureau.
Resolved
The complaint has been investigated and resolved to the customer's satisfaction.
The complaint has been investigated and resolved to the customer's satisfaction.
Dell
-
refund tv - worst customer care team
Dell customer care staff don't know what they are talking about, all they know is looking at their handbook and everything went by the book and they wouldn't get you more help you needed beyond that because they simply know nothing! The TV that I requested for a refund was picked up 2 weeks ago, they kept telling me they haven't received the TV back yet, so this morning instead of calling them, I called the logistics company, luckily they have everything filed, so they sent me a POD with a sign off from Dell warehouse, my TV was picked up Oct 8 and it was received by Dell Oct 9.
When I called Dell customer care, I told them I can send them the POD that I've received from the logistics company but the staff kept asking for a return label, I've already told me a dozen times that their staff refused to send me a return label before the pickup, they kept saying I won't have to do anything, the company will come pick it up with the return label and now they are asking me for that! So I gave them ALL the numbers that are on the POD and they still said they want a return label/tracking number. I told them to call the logistics company to get what they want and they refused, I asked them why would I have to be the one handling all these when I'm the customer and it's your company who should take care of all the communications in between? I'm returning the LG TV I bought from this Dell website because there are defects, why do I have to suffer all these just because Dell cs can't do their job and coz of the lack of communication between EVERY single department?
I ended up calling the logistics company again and they asked me if there is any specific person I can contact Dell with, fact is Dell would not give me any specific staff who is responsible for my case and I had to force one of the representatives to send me an email so I can get his name. So the lady in the logistics company was nice enough to help me track thru her emails and found one of the matching names and so she had sent an email to that person regarding this hoping that this could get the issue resolved.
Dell has one of the worst customer care team out there I swear to god, I've never had any experience with Customer service staff who are so irresponsible and ignorant, now it's been more than a month since I requested the refund and I'm still waiting!
Resolved
The complaint has been investigated and resolved to the customer's satisfaction.
The complaint has been investigated and resolved to the customer's satisfaction.
Dell
-
refund tv
By far the worst shopping experience ever! I bought a TV from Dell Canada website and it has defects, called Dell before the LG technician came to check it, so Dell cs told me I can exchange the TV. The LG tech came and told me they have to replace the motherboard, so I called Dell to get it exchanged, they told me it's out of stock and have to wait at least a month for that, so I requested a refund instead.
I called Dell CS every other day because they had no one to come pick it up, sometimes they told me it's gonna be Purolator picking it up, sometimes it's UPS, called UPS and they said I'll need a return label or reference number so they can schedule a pickup for me, called Dell and they gave me the tracking number which the TV was first delivered to my place, I really wonder if these CS understands their own computer screen!
So I kept asking for some kind of reference so I can coordinate the pickup with UPS, but Dell wouldn't give anything to me, kept saying UPS will come with the return label and pick it up, I kept complaining and calling + online chat everyday and they finally got CW Henderson to come pick up the TV after 3 whole weeks! More than a week after the pickup now and they still can't tell me if they've received the TV back to get the refund processed.
Resolved
The complaint has been investigated and resolved to the customer's satisfaction.
The complaint has been investigated and resolved to the customer's satisfaction.
Dell
-
dell return problems - worst online shopping experience ever!!!
Worst online shopping experience ever!
Bought an lg tv from dell, the wifi has problems, so I called dell to arrange an exchange, they said it will take a month so I requested for a refund instead because I can only exchange and return within 30 days of purchase. i've contacted dell to refund it and it's been 2 weeks now and it's still not picked up yet. at first they told me it's gonna be purolator coming in to pick it up, then 2 days later when I called to check the status they said it's gonna be ups, and then for the entire week there has been no news, dell even called me asking if the tv has been picked up yet, I told them there was no phone calls, no notes at the door, no nothing. so I started calling everyday in the 2nd week, even called ups, they said I should ask dell to give me a return label so then they can schedule a pickup for me. I called dell, they said I don't have to do anything and because this is a tv, they can't give me a return label, saying ups will just come directly to pick it up, they wouldn't give me any sort of tracking or reference number. they wouldn't give me any contact person, numbers, emails, nobody that I can contact directly with for this case. after numerous of calls to the customer service support number, I went on the dell customer chat to ask for the reference number again and they gave me the tv delivery tracking number, this tells you how awful the representatives are, they are supposedly to have everything logged and yet they dont' even know what they are dealing with reading the case log.
Resolved
The complaint has been investigated and resolved to the customer's satisfaction.
Dell
-
still haven't received my dell m90
On August 14, I bought a rebuilt Dell M90 Laptop. According to ebay and the seller I would get it by the 20th. No emails we're sent to tell me he didn't even have them ready to ship, let alone sell to the public as advertised in a Ebay ad. Already payed and it's now Sept 9th. I emailed him about 6 times, but only once did he answer, but after 5 days. I did file with Ebay a complaint, another 5 days he answered me to tell me he just got the hard drives in and he would send out on friday the 29th. Still nothing, but he did make out a Fed Ex shipping label on Sept 2nd and sent an email to tell me it was shipped, but I knew it wasn't, the Fed Ex number told me it was never picked up or even ready to pickup. Been lied to, to many times, I did email him back last night for a total refund over 200.00.
Sep 07, 2014
11:33 am EDT
I ordered a laptop and the ad said he had 8 left, tho it seems now they weren't ready to be shipped since he answered me and told me he got the HD's in and it would be sent out on friday.
I closed the case out on ebay thinking he would do what he said and ship on friday. Now a week later he says it's shipped out and here's the Fed Ex Number, so I go look. Seems it didn't move from when he made the label on the 2nd day this month. Now it's the 7th and still nothing, not even an email from him. So I sent one more email to him asking where is it. I bought the laptop July 14th, its now Aug 17th.
Dell
-
financing
I was denied tones of times they called me and said o try again. I got sick of this i called mdg direct got approved over 1 thousand doller limit for laptop and tablet if i wanted it. I went for credit counseling i was told to go with mdg direct if i have to to restablish my credit. I dont know if this will or not cause my unit is 27. 00 every two weeks but they want 6 27. 00$ payments before sent to me. I found out id be paying close to 2 thusand dollars by time paid in fuill and on 4 yr term of payment. I would like to hear from other users on here should i go for mdg or just save up the $ get a good unit but some dont come with os cd as well. Mdg tells customers there responsable to send back at there own cost for repair or what ever else this is only one thing i dont like about them.
The complaint has been investigated and resolved to the customer's satisfaction.
This review was chosen algorithmically as the most valued customer feedback.
I am 90 years old and bought a Dell inspiron 15 laptop on June 28, 2013. After several months of use it stopped working. As can happen with a 90 year old man, I lost track of time. When I took it to Best Buy on June 29, 2014, I was told the warranty had expired by one day. After making several phone calls to polite and courteous foreigners, I was told no...
Read full review of Dell
The complaint has been investigated and resolved to the customer's satisfaction.
Dell
-
refund
2 months ago I have order 2 laptops .
1st one was 15 inches ( silver color, i5 processor )
2nd one was 17 inches ( silver color, i7 processor )

Receive 15 inches black laptop and 17 inches pink laptop .
Call customer support and they offered me 50 $ to keep the 15 inches black and they will send me an silver 17 inches instead of the pink one plus free returning label . I decide to keep the black one but to exchange the 17 inches ( pink one ). After a week I have receive again PINK laptop and i told my self its a joke ... Call again their customer support and they offered me 100 $ to keep the pink one witch I don't want and next day i went to fed ex and return them 2 pink laptops . According to the shipping they have receive it back the 2 laptops 35 days ago and still did not refund my money . In the past 35 days call them multiple times and each time I was told in the next 3 business days I will receive my money back ... Today I call them back again and the representative told me that they are waiting for approval and they don't know when Im going to receive my money back . I really don't know were to call or what to do
Resolved
The complaint has been investigated and resolved to the customer's satisfaction.
The complaint has been investigated and resolved to the customer's satisfaction.
Dell
-
lost laptop
I traveled from Bangladesh on 25th April with my child and mother in law. I had 5 baggage . As I have to take care of my child I put my laptop in the main luggage. I m doing my masters at University of Salford. all my documents and writings are in the laptop. I traveled from Manchester in the same way, found no problem. But after returning from Bangladesh I found my luggage but without the Laptop. am totally collapsed. please can you do any favor for me to find my laptop. at least if you manage the hard drive.Looking for the assistance.

Meherun Nesa
Resolved
The complaint has been investigated and resolved to the customer's satisfaction.
Dell
-
not supplying the purchased goods
We have purchased some laptop pc from:

Aesir international trade co ltd and send the payment to :

Hsbc account [protected], swift bic: hsbchkhhhkh

Fast honest technology limited
C/oaesir international trade co ltd
Room 804, huaqiang plaza building, huaqiangbei, futian, shenzhen, china
We are not in receipt of the product and no clear explanation for the delay.
Looks like we are trapped and the supplier just took the payment doing a fraud.
Kindly guide us to escalate the matter to the right authority.
We are dealing with [protected]@aesir-trader.com for the transaction, all he is saying hong kong customs holding both the consignments.
We can send you all tt reference if you suggest to send.
This review was chosen algorithmically as the most valued customer feedback.
I received a credit voucher that I suppose to had won in a sweepstakes giveaway. I sent a voucher in a certain amount of money and a voucher the sweepstakes sent to me to apply towards the item. The item was a desk top computer with windows 7. I received a window XP computer, did not received billing statement, no insurance papers, no invoice, no pamphlet...
Read full review of Dell
Dell
-
inadequate tech support
·
An ongoing tech support problem since Dec. 2013
with a Dell XPS 9100 desktop computer numerous diagnostics & checked for virus'.

·
After tech support had me reload OS they had
ordered replacement of the motherboard fans coprocessor & video card. The
technician ran diagnostics booted to a black screen told me to call tech
support to reload OS again & left. After the OS reload the problem still
persisted.

·
A second motherboard & fans were replaced
this time the technician ran diagnostics & booted OK. The problem still
persisted.

·
Tech support wanted to replace more hardware. At
this time I have wasted to much time & asked for the computer to be
replaced (as I feel 75 % of the Hardware had already been replaced) I met with stone walls asked
for a name & phone # to call I was told there was nobody to call.

·
Made a complaint to the BBB ID REF # above. A
Vijay Kant R from Dell Executive
Customer Support called
basically said I don't have a problem today & he cannot do anything. I
asked about all the problems I have had he said that it was in the past. I said
it goes for a couple of days maybe a week & it happens what about that? He
stated he can't act on a problem that might happen, but to call him when it
does I asked how he intended to find the problem when it happens, you can't
logon to my computer because it in a black screen mode I cannot get on to the
computer? No real answer provided! He cannot replace the computer! So I get
the problem I reboot the computer to get it working again I call him but the computer is now working again he
will not do anything? (CATCH 22)

Here
is the best part of the conversation; he stated that the DELL REP SOLD ME A 5th
YEAR OF MAINTENANCE TECH SUPPORT & SHOULD BE ONLY 4 YEARS (IT WAS A DELL MISTAKE) HE IS CANNCELLING MY MAINTENACE AGREEMENT
(WILL REFUND MY MONEY). NOW I HAVE NO TECH SUPPORT (CONVEINIENT) NOW DELL DOES
NOT HAVE TO FIX/REPLACE THE COMPUTER. (NICE WAY TO RUN A BUSINESS) (PUNISHMENT
FOR BBB COMPLAINT?)

Mr. Dell, I have 2 Dell
computers a laptop & a desktop Guess what brand I am going to replace them
with? If you said HP you would be correct.. I will be spreading the word
around about the great Dell tech support. Just thought you should be informed
of your great tech support!
We are here to help
16 years' experience in successful complaint resolution
Each complaint is handled individually by highly qualified experts
Honest and unbiased reviews
Last but not least, all our services are absolutely free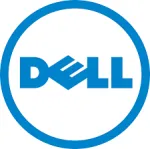 Dell contacts