Dan Murphy's complaints
132
Dan Murphy's
-
dumfounded reaction
I entered dan murphys Bunbury and purchased a carton of Coopers Pale Ale.
I had been waiting in a queue until another line opened. I was asked if i had a Dan Murphy card and gave my phone number.
i was wearing a mask and she asked me"WHAT WAS THAT" So. i repeated my phone number from the beggining. She said I was abrupt.which i was dumfounded by. I replied I have an issue with my mask falling off my right ear and didnt mean anything of the sort. She replied "OH IT DIDNT SOUND THAT WAY TO ME" . I replied "Well the issue lies with you, not with me...if ur having a bad day. i suggest you get over it and left with my carton.
I have been going to this store for many years and never had any issue occur.
My number is 0427997353 and [email protected]
Thank you
Dan Murphy's
-
Failure to deliver product as promised and no customer enquiry details
I ordered a bottle of Gin and Bourbon for my sister and brother in law on 15 December 2021 as a Christmas present to be delivered to them in Victoria. I was advised it would be delivered by 21 December 2021.
A delivery person arrived at her house only to advise her that he did not have the item with him and that it must have been misplaced.
When it did not arrive as promised, I tried to contact via email, since there is no help line to talk to a person, I just get the run around.
Today is the 12 January 2022 and it is still not delivered despite recieving an email saying it would be.
No one knows what the problem is and I am now taking this matter to the Office of Fair Trading.
Will never use Dan Murphys again!
Desired outcome: Deliver now or pay my money back
Dan Murphy's
-
Delivery service that was cancelled. The worst service I have ever experienced.
Call me on 0490036378 or give me a number to call. I want my refund and this mess sorted. Damn ridiculous you don't offer personal contact. Just robotic crap. Me: Melissa Northey 0490036378
You can't speak to a person for help. I want my refund and I want you to STOP trying to deliver item now no good. Christmas is over and it could not be delivered Prior as promised. You make it so hard to put through a complaint. Constant editing to get through your crap to post.
Desired outcome: My refund and stop being hassled with ongoing delivery date. Your company to engage with customers and stop the robots.
This review was chosen algorithmically as the most valued customer feedback.
We placed an order for some liquor via standard delivery on September 29, 2021. Order # 120151912. After much trouble contacting Dan Murphy's to resolve the issue, we were able to get onto them in late October and have the order re-sent. It did not arrive again. After more trouble contacting Dan Murphy's, they refunded the money back to the gift card and we...
Read full review of Dan Murphy's
Dan Murphy's
-
Order number #120810556
I ordered a 2hr drop off delivery to my friends house where I was staying just for the night on 09/12/21. It did not arrive. I filled out and submitted two forms to cancel my order. Tried countless amounts of times to "chat' with their online bot chat team, with no replies whatsoever. On 16/12/21 I was advised that my order was being delivered to my friends address (I was no longer there, nor did I need the drinks anymore) I had no way to cancel the delivery as customer service apparently doesn't exist at Dan Murphy's! The company Jimmy Brings was the one delivering my order. I received a call from the delivery guy when he arrived at my friends house, asking where I was. Unfortunately the poor delivery driver copped an earful of how useless Dan Murphy's is. I want a confirmation that my order is cancelled! And I want a refund!
Dan Murphy's
-
Delivery
Dan murphy i will never use you again after your customer service morons told me my delivery was being delivered thursday and hadn't even been despatched. Order #120731092. Still not in town on 19th december ordered 8th december. Why are you advertising 2-3 days delivery when it takes at least 2 weeks even when it isn't the busy season. Why do you employ people who are trained to lie to customers?
Desired outcome: FULL CREDIT IF STOLEN AS OUT OF TOWN UNTIL JANUARY
Dan Murphy's
-
Re Oyster Bay Bottles
Invoice Number 120734096 on the 8th December 2021 online.

Only noticed last night 15/12/21 that I had been charged $18.10 per Bottles, bill came to $181.00. On the 8/12/21 the O.B. was $12.85 for members and $13.85 for non members, so imagine my surprise to see that I had been charged $18.10 per bottles. I have no idea where that charge came from, this morning I spoke with one of your members and they told me that was the price on that day.But I know that wasn't the case, the person offered a $20.00 credit .to me which which I turned down. I know you keep records of your
deals and was surprised the person said it was $18.10.
In finishing I would like a $5.00 credit for each bottles and in future take more notice.
Marg McKenzie [email protected]
Desired outcome: A refund on the 10 Bottles of Oyster Bay to the tune of $5.00 per bottle
Dan Murphy's
-
order # 120731092
Rang up to find out where my order was as ordered the 8/12/2021. Told it will be delivered 18/12/2021. Told her that I be leaving 17th December for 1 month and wouldn't be home consultant told me it didn't matter they would still leave it by the front door. The delivery from you is getting worse and worse. Advertising 2-3 days delivery, what a joke!
Desired outcome: Deliver or refund if it left at front door and stolen.
Dan Murphy's
-
Customer complaints process
The website states:
103 complaints
4 resolved
99 unresolved
- DM should be ashamed
Another issue as cited many times in the complaints - but not addressed by DM is that the phone number is closed, no message can be left, no human available.
The time that it takes to get responses from the store managers is unreasonably protracted and in each of my experiences, they do not even address the issue.
It seems Woolies needs to step in and implement a proper retraining program from the top down.
This closed approach to managing complaints is a disease that is undoing the historically positive reputation that DM once enjoyed.
Something has changed at DM and the stink appears to be coming from above and festering across their stores.
Sad for DM, Sad for us consumers.
Desired outcome: Better faster more responsive complaint management.
Dan Murphy's
-
Service
I have visited the Bathurst store several times since my return to Bathurst to Live. I have a valid face mask exemption on medical grounds from my GP. On all occassions that I have gone through to the check out I have been meet by a particular employee who greets me with huge sigh and eye roles when I explain that I have an exemption.I suffer from PTSD and today it happened again for the fourth time which triggered me to go into a rage directed at this particular employee.I have been banned from the store due to my outburst which he initiated due to his fucking rudeness... obviously Dan Murphy tolerates such poor behaviour directed at their customers...I know nothing will be done to clip this rude arrogant employee's wings... I'll shop elsewhere and funnily enough I mentioned this person to another bottle shop employee and they knew exactly who I was talking about straight away...thanks for the agitation and anxiety...do better...alot better
This review was chosen algorithmically as the most valued customer feedback.
I would like to lodge a complaint about the way my sons and I were treated at the joondalup store on the 13/11/21. My intent for being in the store was to purchase drinks for my staff Christmas party. I am a business owner, and I was taking my employees to on my boat to Rottnest for our Christmas function therefore I was supplying my employees drinks on the...
Read full review of Dan Murphy's
Dan Murphy's
-
No shipping updates, not received my order yet. very useless business ever
I am really disappointed with Dan Murphys business.What a hopeless service ! I made an order 3 weeks ago and haven't received update yet. no text message or email. whenever contacting chat team, they are saying its out for delivery. Really ! I am really feeling helpless. Don't know whom to contact. They don't have phone line. when contacting chat team, they are even hopeless. Chat line team giving always incorrect info. contact multiple times, they always say the same repeated answer. It was a gift to my work manager. And I am really feeling fool infront of the whole team. I am taking serious action against this business. I am making police complaint against this hopeless business. Not happy. Its not about money, Its about your image infront of your work colleague. What a Shame team.
This review was chosen algorithmically as the most valued customer feedback.
Incident at Dan Murphy's Coogee NSW on 21/10/21 at 19.18. Store 1671. Trans 9793. POS 002. I have been a loyal & extremely regular customer of this shop since it opened. I got to know the permanent staff well, especially Ash (assistant manager), Amanda & Peter. It was always a pleasure to shop there & often I would have talks with the staff regarding the...
Read full review of Dan Murphy's
Dan Murphy's
-
Customer service, online ordering and tracking
Unable to get any information if/when my gift order #120045571 will be delivered.
Delivery promised between 6-8pm Saturday 20 November - it is now Monday morning and tracking stopped at "Packed" on Saturday afternoon.
The company's customer care telephone goes straight to recording saying they're too busy to deal with calls, referring to virtual chat which only passed me to an email form, still unanswered!
Desired outcome: Delivery of order and refund of delivery service charge
Dan Murphy's
-
Wrong beer delivered
Order Number 119320847 - for one carton, 24 cans of 500ml of Paulaner, Hefe -Weissbier, paid on order date of October 26/21. Waited sixteen days to receive the order only to be disappointed to receive one carton of Weissbier, - and not Hefe - Wiessbier, that is a different brew, and which I do not like!

I would like to return this carton - minus two cans - to my local Dan Murphy's at Raymond Terrace, for either a refund, or exchange for the beer that I originally ordered.

Please let me know as to what would suit me.
Dan Murphy's
-
delivery
I am extremely disappointed with your customer service. You never answer your phone (maybe extra staff). Chat line takes at least an hour to get absolutely nowhere?!?! My orders have been stuffed up. And there is no one to talk to.

Very very disappointed
Brett Heinrich
0423 629 747.

Now knowing that your service is terrible. I'll hold my breath for an outcome !
Desired outcome: phone call
Dan Murphy's
-
Delivery service
On 17th October 2021 I placed order number 119038770. This order has not even been despatched yet! This is unacceptably slow. I live in Clarence Town in NSW 2321. Please despatch this order immediately.
My name is Wendy Eddey. My email address is [email protected]
The order has been packed for a couple of weeks now so there is no clear reason why it has not been despatched.
Desired outcome: I want my order delivered asap
Dan Murphy's
-
Giesen sauvignon blanc
Yesterday I purchased 6 bottles of giesen sav blanc from your bentons square store in mornington victoria. It was ticketed as being circa $11 per bottle for members your ref 9 375001 9357769 james beever. On checking my netbank this morning I saw I had been debited $85 which is the normal price for these items. I definitely presented my card before the transaction. I did not request a receipt but I will from now on.
Dan Murphy's
-
staff member
I walked up to the cash register ready to pay for my goon which was $12.50 with the Dan murphy's member card. I went to pay and noticed it said $14 on the till machine, i then said to the lady oh sorry but the goon is on special for $12.50 and she proceeded to say "don't you mean casket wine" and me thinking that i had chosen the wrong goon bag i replied " no the koolibar goon bag is $12.50 and she yelled so that the whole store could hear and she said "don't ever say goon again it is highly offensive. after saying that i quickly apologised not knowing the meaning of it because ever since i was little and even now all my friends and family call it goon. I felt very uncomfortable and felt like i was a racist when i know i'm not.
Desired outcome: a discount or something of reason
Dan Murphy's
-
Possible staff honesty issue
Just over a week ago, while at the Wonthaggi store, I thought that I had been short changed, only a small amount, but I couldn't be sure.
Yesterday I went into the store, made my purchase, paid in cash, and was short changed $5. I didn't say anything just made a mental note.
I returned to the store later that day, I made a small purchase, I was served at the register by a different employee, again short changed $5
I don't care about my $10 but I'm concerned that this is not an isolated incident. Maybe the registers didn't balance yesterday and it was two honest mistakes.
But if the registers did balance, then I suspect there is perhaps a security issue to investigate.
Desired outcome: This is not an issue to resolve for me... I am simply bringing it to your attention. It may be happening to other customers who choose to pay with cash. What you do with this information is up to you. Where I choose to shop is up to me.
We are here to help
16 years' experience in successful complaint resolution
Each complaint is handled individually by highly qualified experts
Honest and unbiased reviews
Last but not least, all our services are absolutely free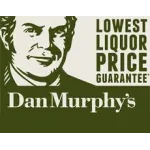 Dan Murphy's contacts