Albertsons complaints
472
Albertsons
-
Employee behavior
I shop your Escondido store and have been for a long time now as you are close by. Most of your employees are great. There are a couple, though, that I think are just so unfriendly and never look happy. A woman in your produce department makes feel stupid whenever I ask where can find something. I was in there this mourning and she was talking to another employee horrible! out in public for all to hear. Not only was I uncomfortable and embarrassed, im sure the woman she was talking to felt worse. She never looks professional when I see her there... hair hanging down, attire tight, ect... I'm writing this because it is not the first time she has spoke to me that way nor the first time I have heard bad mouthing. This last time I said I am not biting my tongue anymore. Myself and the workers should not be addressed like that. I have seen some great faces leave your store and I wonder why some are still there?
Desired outcome: Your employees should be kind and helpful, not only to us the customers but to everyone.
Albertsons
-
Meat department
I live in Silver City, NM. I went shopping yesterday, May 2nd, and bought a package of two Steaks. The looked marbled, but now I know it was probably sinew, and were relatively lower priced. I have been buying lower priced steaks there for about ten years. Today I cooked one up. I couldn't even cut it and went back for another knife. I ate about a quarter of it between my Dog and me. I couldn't even chew it and put the rest in the fridge to cut it up later for the Dog. I had the other steak to make fajitas or stir fry, but now I know that will be impossible as they were so tough. I am so disappointed as I feel that I have gotten taken advantage of. I feel that meat was ONLY good for ground round and they sold it as steaks for their profit margin. I always said corruption begins at the dog catcher in town. And now I know corruption can begin at the meat market too. They've Lied, deceived and been corrupted by price increases to give out that terrible meat that no one has any right to have. You couldn't do anything with that meat but fry it because it was as steak, and it was inedible. I am really embarrassed for Alberson's as I am to myself for buying it. I had always been proud of shopping at Alberson's till about five years ago. When I found out they had constantly been ripping me off on the buyers receipt and raising prices astronomically. What a way to lose customers. Anyway. I'm going in tomorrow and giving them back the other "steak" I have and telling them to do with it what they want, because I am totally disappointed in them. But I don't think that will make a mark, as long as revenue increases. I don't even know if they'll get this message.
Desired outcome: Some account
Albertsons
-
Safeway pharmacy grand coulee Washington
This pharmacy is and has been under staffed, for years. High turn over of personally. Mist are rude and condescending. Wont volunteer any information as to why your mefs are not ready even after waiting the three days. For example I had tw prescriptions called in to the pharmacy on Tuesday the 19th. When I went to pick up the medications 3 days later, only one medication was filled. Nothing special about either medication. The clerk just rang up one medication. Did not offer any explanation as to why I didn't get the other one. I asked what about the other medication, she did not know, said maybe we had to order it, or just not filled yet, then she she said we are short handed. Never did tell me when it would be ready, even after asking her. This Safeway pharmacy has had many complaints for being unprofessional , and not informing the customers.
Desired outcome: Would like to speak to the manager of this pharmacy in grand coulee wash. Greg. 509 631 0495.
Albertsons
-
Insurance
On Jan 8 2022 I fell at Albertsons on Country Club Dr. in Ranch Mirage, Ca.

I fell on my face, injured knee, wrist and of course nose and forehead. Jessica who works there tended to me and filed a claim with Sedgwick. It was a horrific fall.

For two months Lindsay at Sedgwick and I communicated phone, text, email. Now she says Albertson insurance is not responsible and told me to contact people who waxed floor.

This is distressing, stressful. Just to end this stress I have told her I would settle for $5,000 a paltrey amount. I have not heard back.

Please contact Jessica at Albertsons. She can tell you how horrible the fall was etc.

I want to settle this asap. Please let me hear from you

Rita Seger
Desired outcome: I would like a response and a settlement. I am more than fair and I just had my knee drained and have an appt with hand doctor but I want to end this back and forth. thank you
Albertsons
-
Sav-on pharmacy
March 11th we walked in with handicap son Mr Skippur Stubblefield so he could pick up his medicine at save on Pharmacy Albertsons Royal Av. Pharmacy window said put on a mask, I told them Skipper doesn't wear masks you can't force him I can't force him. They would not give his life saving medicine because he would not put on a mask they pointed and said to me tell him to go sit down. very rude humiliating. I told them they can't force him, they turned backs on him. This is an illegal action to treat a handicapped person in such a manner in public in front of others.
Desired outcome: I need an apology for my son Mr. Skippur Stubblefieldand they need to text me when his medicine is ready. What kind of outcome do you think should take place? This was an illegal action by savon. My name is Richard Stubblefield.
This review was chosen algorithmically as the most valued customer feedback.
I have been going to this Albertsons for over 25 years, why I continue to go I don't know probably because it is on my way home. The customer service is not welcoming at this store, There is an older man in the produce department that has been there for a long time and I have never gotten a hello or a smile from him, Same for the area where you send through...
Read full review
Albertsons
-
Pharmacist Eugene L.
This is a complaint about a pharmacist at Albertsons/Savon's located at 2910 Bicentennial Parkway, Henderson NV 89044 and I have attached a letter below.

Dear Customer Service,

I unfortunately am having to spend my day filling out a complaint form because I was finally pushed to this point by Eugene L. at Savon's.

I went to Albertsons/Savon's pharmacy (2910 Bicentennial Parkway, Henderson NV 89044) today 2/26/22 to pick up my prescriptions. I always use GoodRX coupons when picking up my prescriptions.

Upon approaching the counter, Eugene L. told me he was having a bad day and not to stress him out. I didn't realize he was going to escalate the situation when I handed him my coupons. It was almost as though he had never seen a Good Rx coupon before.

He berated me on my use of the coupons which I have never had a problem with before. Good RX coupons do have an expiration date so the coupons that I brought into today had expiration date of 3/04/2022… Current.

Eugene seemed confused when I let him know the coupons were current and he became belligerent with me. He was only able to apply 1 out of 3 coupons . The head pharmacist had to intervene to complete the processing of my prescriptions as Eugene was out of control to the point where he couldn't finish the transaction. I was scared and left in tears so I went ahead and paid full price.

This has happened before with Eugene but I let it go. Now I'm finally filing a complaint. Unacceptable behavior from someone who works with customers!

Thank you for your time,

Susan Cantu
Desired outcome: I would like the employee to have this complaint letter in his file. I would hope he would be reprimanded for his behavior and unacceptable customer service.
Albertsons
-
Delivery of nothing I really wanted!
Ordered ham hocks for pea soup, peas came, not ham hocks!

Order beef and barley soup, got chicken soup

Ordered temptation cat treats, got nothing

Got just a few things I ordered, tomato sauce and such.

NOTHING I really wanted/needed.

Even so, made me pay for delivery (of almost nothing I ordered.)

Never, never, never, will I order anything for delivery again!

Walmart, here I come!
Desired outcome: Refund for delivery. (Supervisor rejected request) customer service sucks too!
Albertsons
-
Pet food
I went to the Albertsons in Cedar Hill, Texas to buy cat food. I purchased 22 cans of various flavors of Fancy Feast, which were marked as $0.99 on the shelf. On the same visit I also purchased 8 cans of Friskies canned cat food, which were marked as $0.89 per can on the shelf, and a bag of Meow Mix, which was marked as $17.49 on the shelf. When I got to the self-checkout, I scanned my Rewards Card, although the shelf price didn't note a price difference, the Fancy Feast rang up as $1.09 per can, the Friskies as $0.99 per can and the Meow Mix as $19.49. I called the store employee over and told her of the problem, which she entered a code and discounted the price difference. This is a recurring problem with this store for both cat food and dog food, to the point that I rarely shop at this store anymore. I used to live in Duncanville and shopped at Tom Thumb almost exclusively, and never had this problem.
Desired outcome: I would like store management to fix the pricing at the checkout register so they match the price listed on the store shelf.
Albertsons
-
Pharmacy
Albertsons pharmacy in Texarkana Arkansas fails to fill medications in a timely manner. You order your medication online and when they text you that it is ready. When you arrive it is not filled or only partially filled. Lines are long and they tell you, 10 minutes and it will be ready. You then have to stand in the long line again. I have been told to call to confirm the prescriptions are ready because they don't really fill them until you do but when you call they don't take calls.

Thursday, Feb. 10, 2022
Desired outcome: Hire a competent staff and fill prescriptions on a timely manner.
This review was chosen algorithmically as the most valued customer feedback.
This pharmacy treats legitimate pain patients like drug addicts. They go back and forth following the rules on releasing scripts early. I was trying to ask the pharmacist a question amd she couldn't answer me so she hung up on me and was extremely rude. I have used this pharmacy for 20 years amd even worked inside the store. The staff is very unprofessional and rude to anyone who get pain pills.
Read full review
Albertsons
-
Pharmacy
I understand that this is a very busy time for pharmacies altogether due to covid. I currently have covid. I'm alone and needed my prescription delivered. I paid extra through the Albertsons pharmacy app to have my prescription delivered in 2 hours. Many hours later no prescription, no phones being answered in the Pharmacy. I had to call the customer service center in Albertsons to get any help and when I told them I paid for a delivery extra their demeanor was very rude and I was told that there was nobody to do deliveries and that I would possibly get refunded my money. First of all it shouldn't take money if they don't have any way to deliver a prescription to someone who has covid data needs my inhalers so I can breathe. My family is pretty upset because I'm alone and have no way to pick up the prescription and if something happens to me they will be looking at Albertson's. I think this isn't the first experience I've had with this particular Albertsons in McMinnville Oregon where the employees are very rude they treat you differently if you have any kind of narcotic description such as pain pills. You can take in a prescription for a inhaler and they'll greet you with smiles and conversation but if you give them a prescription of Vicodin they treat you like a lowlife. I know this because I was on a pain management plan for a couple years and had a total knee replacement and every time I went in there they treated me horrifically. I understand you need staff but not at the cost of your customers! Albertsons needs to get it together I'm going to take my business elsewhere and I'm going to ask my family to do the same.
Desired outcome: I refunded my money had to pay for what I had to pay somebody else to go pick the prescription up because I'm Ill with covid
Albertsons
-
Corporate sponsorship of cheyenne frontier days and their obvious mistreatment of animals
Are you folks aware of the mistreatment of rodeo animals at the Cheyenne Frontier Days Rodeo? I have seen them break the necks, legs, backs of months old calves, steer roping, the use of electric prods on the bucking horses among other atrocities.

This unfortunate abuse of these animals must stop. Even though my primary store is Safeway, if you continue to support these barbaric practices, I will be forced to change from shopping at Albertson's and Safeway to a company which will protect, rather than destroy, these defenseless animals.

Please respond with your reasons for these sponsorships. This link will provide my reasons for requesting you drop Cheyenne Frontier Days from your corporate line. Please watch. https://sharkonline.org/index.php/animal-cruelty
Desired outcome: Cancel your sponsorship of Cheyenne Frontier Days
Albertsons
-
Waiting 30 min for a prescription while the pharmacist talked to her friend for 20 minutes
I went in to pick up a prescription at the Albertsons pharmacy on overland and Five mile rd in Boise Idaho. The pharmacy tech said it would be 15 minutes, so I waited. 10 minutes into my wait the purple haired pharmacist started to talk to a friend of hers at the counter. She joked and had a great time with her friend for 20 minutes. I was there for more then 30 minutes waiting for my prescription. When the pharmacist finished her fun with her friend she decided it was time to fill my prescription. This took place on 12/16/21 from 6:20 to 6:55. It's unbelievable how rude this pharmacy has become over the past 3 years! Might be time to find another pharmacy!
Waiting for a prescription for 30 minutes while the pharmacist talks to a friend is too long to wait!
This review was chosen algorithmically as the most valued customer feedback.
On November 18th, 2021, I went to the grocery store with my partner. He wanted to buy something else and went to a different self-checkout not far from mine. I was scanning my items when this woman walked up behind me (mind you that I did not request help in any capacity and was more or less minding my own business, thus she had no reason to come over to...
Read full review
Albertsons
-
Courtesy clerks
This is about the store on Main st. Springfield, Oregon, again. It's a long drive and don't want to go so much further. I do all my business in the Thurston area, maybe someday i'll learn. two days ago my breakfast was ruined because my cheese was all moldy, I just bought it. Was in the store again, same old disrespect. Bosses in the way just gabbing by the milk, looking right at me, ignore me. I try to squeeze by and have to apologize to them. Same in the bakery! One cashier is open and a second kinda open. No light and chained off. The girl who opened the chain expressed herself perfectly, " Now, it's gonna get busy" lol yep, that why you have a job. We have money, Albertsons wanted it, once upon a time. It gets busy when you open, because we the customers are wasting away. They'll never get it, ever. The customer IS the job. We are NOT in the way. Get a job you like instead of being a miserable pos and punishing the one giving you money to work.
Desired outcome: I'd like to see friendly faces that don't pretend I'm not right there, that are courteous.
Albertsons
-
Very rude employee
This employee her name is Liz Arce she coming out of the back room with her shopping cart, My mom is a elderly women who was looking for milk and Liz ran in to my moms shopping cart, she was not looking where she was going when she ran into my moms shopping cart, A few customers saw what she did and that girl Liz just gave my mom a dirty look and just walked a way, she did not say sorry or nothing. I think that is very rude of a store employee to act that way towards a customer. the store is located on Lake Murray Blvd. in La Mesa, Ca
Desired outcome: No outcome, my mom just left the store.
This review was chosen algorithmically as the most valued customer feedback.
I go shopping when the store is empty when I can, so I get to see 20 "employees" hanging out, the butcher giving me dirty looks as I shop. 1 poor lady checking all the customers. This butcher has twice walked out of her way to bump into me. Just nasty people work here. For 6 years I've hated shopping here. Once a box boy tried to start a fight for no...
Read full review
This review was chosen algorithmically as the most valued customer feedback.
The pharmacy listed hours are given over the phone when you call the pharmacy. The recorded message says the pharmacy is closed for 30 min lunch break between the hours of 12pm and 1pm? Or does that mean it can start at 12 or 12:30pm? But anyway. Today I went there at 1:15pm. Still closed, no lights on, but could see a pharmacist working at the counter...
Read full review
Albertsons
-
Rotten meat
bought two organic steaks prepackaged, when i got home and opened them it smelled bad and the color was off, we thought to maybe cook it but it tasted horrible and we threw both steaks out
We are here to help
16 years' experience in successful complaint resolution
Each complaint is handled individually by highly qualified experts
Honest and unbiased reviews
Last but not least, all our services are absolutely free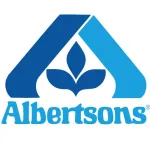 Albertsons contacts