LA Fitness International complaints
375
LA Fitness International
-
6 AM went to Gimm she treated me like criminal..
My name Luis Guajardo, 72 years old and desability permanent...me my wife and son I have been a clients to LA FITNESS BUNDY for 25 year, Today 4/29/2022 , 6am went to the Gim, my card was expired, I'll explain to renew today for phone because I don't have my VISA CARD with me, I leave the dressing room and she chases me to take out of the place and bad words because i'm hispanic , I'm the locker room and she call the police who take me out, treating me a criminal and they push me out of the place ...humiliated, harassed and tearting me like a criminal because my card expired...she gave my private record to the police and they summoned to the court... I'm Think need I'l talk to my lawyer..
This review was chosen algorithmically as the most valued customer feedback.
Today, I received a follow up phone call from the Operations Manager at my gym located in Hyde Park in Chicago stating that the District VP Jermaine Jones approved my cancellation request but he was overruled by the Regional VP Joe Jacobs who did not even request the cancellation explanation reason from me nor did he honor the agreement I had with the...
Read full review
This review was chosen algorithmically as the most valued customer feedback.
Good Day, My name is Trina. I am a single mother of 3 kids and also a student. I do not work, but I wanted to get a start on my fitness journey. I went into the LA Fitness in Edmonton near my house, (10167 186 st NW). I spoke to a guy names Andrew, we had a consultation and it was really only suppose to be a consult. But you know when you're in those...
Read full review
LA Fitness International
-
unorganized trainer schedule
I went to La fitness to register and when I sit with the personal trainer I tolled him that I do not need it, but he kept convincing me that he will give me two sessions free and 15% discount on every session if I registered at that day.

he told me if I registered he will follow me, advise me and take my weight and BMI measurement.

after I signed the contract I came to the first session on time and I did not find him he forgot to put me in the system and the trainer also was with someone else.

this is happening many times, I leave my job so I can arrive on time and he apologize and he said he will put me in another day.

after a month he did not really do what he said on the first day such as following me, measuring my weight and how I can improve my muscles.

at the end of the month, I came to complain and there was someone else at his desk because he moved to another gym.

I do not understand why is this mess?

I want to cancel and this happen been a month plus charge me for nothing and they do not have an unorganized policy for cancelation.

when I want to talk to the manager they give me an excuse ,

so please this is my worst experience, I want to cancel and will never go back to LA fitness because of their disrespectful way for not canceling due to their fault not mine.

they say its not our problem.
LA Fitness International
-
Trainer Sessions
I signed up for an LA Fitness membership and What I understood to be a single group of Trainer sessions. I was asked if I wanted to pay in full and I did; approximately $400. I later noticed that LA Fitness was deducting $400 every month for Trainer sessions in addition to my membership fees. This was not the service that was explained to me.

I went to the gym to resolve and pay the requested 50% of the remaining balance. But I was asked to come back the next weekday to complete cancelation because Matt, the Sales manager I spoke with, needed to contact corporate office about the situation and that the corporate office was closed on weekends.

It's been almost two weeks now and each time I call or walk into the gym to pay for cancelation of the Trainer agreement, I've been told that no one was available to complete the cancelation.

I'm writing to ask for resolution of this matter. I simply want to cancel the Trainer agreement at cost. This has been a very disappointing and stressful experience.

Thank you

Jean H. Simmons
Desired outcome: At minimum, cancelation of Trainer Agreement and a response to this correspondence.
LA Fitness International
-
Music selection and volume
Hello,

I have provided feedback several times to the gym staff at the Atlantic Beach FL eSporta location regarding the music volume. I have phoned in also to provide feedback, but thia continues to be an issue. Several members share the feedback. The music selection is unappealing, but at least if the volume were lower, people can listen to their own music unimpeded. The loudest setting on my headset doesn't drown out the gym music volume.

The staff has advised me they have passed on the feedback to corporate, but that corporate controls the volume. Please address this annoyance.

Thank you
Desired outcome: Turn down volume
LA Fitness International
-
Annual Membership charge
I never receive an email or any type of notice that my annual fee was up for renewal. I first learned of the charge when reviewing my credit card statement.

It would be very simple to set up an email renewal notice 30 days before charging one card.

My renewal date was 21 Dec. I called for the refund on 31 Dec. I went in to fitness center on 3 Jan, first working day after 31 Dec and cancelled my membership. I am requesting a full refund of annual membership of $54.05.

I did not go to center after 21 Dec, therefore used none of the membership.
Customer # 42182978

Dennis Munsterman
Desired outcome: Full refund of $54.05
LA Fitness International
-
Televisions
Please Please turn off the news and sports. It's horrible! Most customers get plenty of that at home. Put some nature videos on if you have to have television at all. You can't please all the different personalities at the gym so please don't try. Personally, I could do without either. Why don't you ever poll your customers to see what they want? You might get higher ratings when your reviews come in. Thanks for listening.
This review was chosen algorithmically as the most valued customer feedback.
My name is Gurmeet Kaur, contact # (647) 856-8733, membership barcode mentioned in subject. I started my membership as well as personal training sessions with LA Fitness in October 2021 at 1970 Eglinton Ave Scarborough, ON, Canada. I talked to Andrew for personal sessions and clearly asked him that I am getting married in December 2021 so I want to try my...
Read full review
LA Fitness International
-
membership cancellation
Barcode F32549741 I realized the charge of $ 54 on card for membership, it is a process to cancel with you I do not have any gym near my new address. They made the charge on 12/1 and my form arrived on 12/7, they sent me an email confirming the cancellation and I thought that the membership fee would be returned but when I sent the email asking for that return they told me no It was possible, I DO NOT understand why it is something that I will not use next year. what kind of policy are they usin?
LA Fitness International
-
Refund from wrong discounts
My name is Natanaildo, I had signed an account with LA Fitness at South Florida Boca Raton specifically at Mission Bay. After canceling my account they kept the discounts and I just discovered because happens a fraud and I needed to cancel my account at Bank of America. So LA Fitness gave me the information that the refund was done at canceled account..., the Bank of America told me that this was impossible. I had contacted Corporate Department of LA Fitness, and a person of name Jazmine Bugs told me that she will reopened my account and change the bank information to proced with reimbursement, this one was more lies from their side. Today she asked to me come at the gym and take the receipt with front desk members with transactions number to show for the bank, this document doesn't exist. More lies...
Luiz Garcia is the manager of this unit that made this mistake and didn't cancel in correct way, but now he couldn't do nothing. This is so strange.
So I just want my money back, but this isn't a serious company focused on costumer satisfaction. They don't care about nothing, just receive our money. I don't know yet how to solve my issue and how to receive my money back, but any way I will start to register my compliant in all sites that I could.
LA Fitness International
-
Complain against an employee
Roxana Silva on October 20, 2021, just suffered a huge embarrassment at LA fitness, located at 1801 NE 123 Street, suite 200 in North Miami.
I am Celeste Gouvea and I have been a LA fitness member for almost 17 years and I suffered the same!
Roxana is from Peru, she just moved to Miami and she is looking for a nice gym to register herself and she asked me for help.
Before Roxana come to visit this LA Fitness center location, she carefully filled her online free pass access, and I also made a previous call and spoke to the representative called Manny Casas at this location.
Which he was very attentive and welcomed Roxane to come and try her free pass access to see if she likes the gym. Also, gently he said that we should call him when we got at the gym reception.
So, we did exactly that.
However and unfortunately, he wasn't working at this time, starting his shift at 2pm.
Well, even though she had a online registered free pass access and spoke with Manny Casas previously, a man who identified himself as a general manager called Jose Cruz, fully prohibited Roxana Silva from gym access, mentioning Covid sanitary measure restrictions to all guests!
However, at the same time, he completely contradicted himself and requested $15, 00 for her free pass access!
In order to avoid more embarrassment she paid it to him and he gave her back her credit card receipt.
Curiously, Jose suddenly started to laugh at us. Roxana and I immediately called his attention to it!
In a Completely nonsense, disrespectful and insane attitude!
What a big shame of this whole situation!
Was Jose Cruz instructed to treat and welcome future LA Fitness members and other members like this?
After Roxana experiment this humiliation and constraint, she has no intention or interest to become a new member, like anyone in the same situation!
Please, keep closer attention to Jose Cruz attitudes, his posture representing this well-established and amazing company is totally disconnected, disrespectful, contradictory and disastrous.
Thank you very much for all your attention and feedback about this case.
Desired outcome: To talk to Jose Cruz and watch closer his attitude
This review was chosen algorithmically as the most valued customer feedback.
It is frequently running out of towels - they told me on August 23, 2021 that the washer was broken. I asked the guy, so you only have one washer?. On Saturday, August 14, there was a guy in the stepper with 2 long towels and 2 small towels - The number of towels by member should be limited to one of each, otherwise, do not guarantee towels when enrolling a...
Read full review
This review was chosen algorithmically as the most valued customer feedback.
DISCRIMINATION RACISM First time ever dealing with this insulting racist idiot. Never seen him before a day in my life here. I come here and I have a new phone. I needed to add the LA fitness app to my new phone. He sends me the information to my email on file after verifying my cell phone number. I get it and then it asked me to enter the first 5 digit...
Read full review
This review was chosen algorithmically as the most valued customer feedback.
As I was in the midst of my shower today in the women's locker room @ L.A. Fitness on 7 mile Rd, Livonia, MI 48152, a lady opened my shower curtains and said, "Do you want to use my soap?" Shocked, feeling violated, & sexually harassed, I replied "NO" as she looked at me giggling. Needless to say, I AM FURIOUS! And it seems to me, due to the days & time...
Read full review
LA Fitness International
-
Personal Training La Fitness Babcock location San Antonio Texas
I joined LA Fitness and also signed up for personal training and was told I could cancel the personal training. My 1st trainer up and left and went to another club. The second trainer got a part time job and isnt available on my given days. Now they only have master trainers(whatever that is) and there is no one to train me without upgrading my membership. This is wrong and I find to be a complete breach of contract. When I spoke to the manager of training he said it could be 30 to 90 days before they could find a replacement. So as of today I have training sessions and no one is available to train me. Should I call corporate and complain and let them know they is breach of contract and request cancellation? Seems very apparent the training managers dont care once you sign up and customer service after you do is poor and highly unprofessional. Please does anyone have any thoughts on how to proceed? Thanks William San Antonio Texas
Desired outcome: Cancel Training Contract
LA Fitness International
-
Personal Training Area
Last week I was at a LA Fitness in the Chicago area. There is a section with a Personal Training area banner but it says nothing about not entering. It is the only section that has a set of TRX cables and on the LA Fitness website it says the TRX equipment is in the Functional area available to all members. There was a personal trainer in the area with a client but I was not interfering with their workout. When I began to use the TRX cables he insisted that I has to leave so I did. I'd like to use these cables as stated on the website.
Desired outcome: I'd like to use these cables as stated on the website.
LA Fitness International
-
Loud music
These people have no common sense, there employees said that they have a mandate to have really loud music at their Esporta Facility in Orange City, Florida. I mean that darn music is crappy and it drowns out the headphones that I listen to my music through. They just started with the blasting music and it makes me want to scream. I spoke with others there and they feel the same way. These people are very ignorant of what their customers want and talking to them about it, is like talking to a broken record with a stuck needle. And they need to do is turn down the music so my ears stop bleeding. The Operations Manager there is beyond help and the guy I talked to at Esporta was worse. I sent the CEO of the corporation that owns La Fitness and Esporta and got nothing. No wonder they are in bankruptcy!
LA Fitness International
-
Annual fee and membership fee 407-844-9017 Marlena Harper
I cancelled my membership back in June due to the pandemic mask mandate and then was baited by your company to have a free temporary hold placed on my account until I was ready to return. Now I am being charged the annual fee and the monthly membership charge when I was never disclosed that. This is a crooked way to charge people fees so that you can get away with stealing from people during a terrible financial time. I will never be a member of your gym again and I will make sure to let everyone know not to use for gym. I even called the customer service line and was told by your rep basically too bad that it was disclosed in that first baited email. I will be contacting my lawyer.
This review was chosen algorithmically as the most valued customer feedback.
11/16/20 I have made multiple attempts to resolve the following issue with L.A. Fitness without success and now send this email in hopes of a resolution. I will be brief to save time and space but request you kindly follow back. In brief this is the issue. I purchased the service of a fitness trainer March 9, just prior to the shutdown. We met, he laid out...
Read full review
We are here to help
16 years' experience in successful complaint resolution
Each complaint is handled individually by highly qualified experts
Honest and unbiased reviews
Last but not least, all our services are absolutely free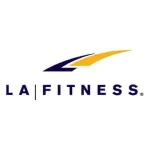 LA Fitness International contacts