Gold's Gym complaints
394
This review was chosen algorithmically as the most valued customer feedback.
Got a membership in 2021, loved the experience until I was harassed by a trainer that had previous relations with my boyfriend. She stares at me menacingly every time I enter the gym. She'll even be training someone intentionally in our direction to harass either my boyfriend and I every visit.
Read full review of Gold's Gym
This review was chosen algorithmically as the most valued customer feedback.
I had a membership at the Arboretum Gold's Gym. I called the gym in the fall of 2021 to discontinue my membership because I was no longer working in the area. I was told I had to come into the gym to cancel my membership. I went to the gym and was given a Taft Services, LLC business card in Culpepper, VA. I called and told them I wished to discontinue my...
Read full review of Gold's Gym
Gold's Gym
-
General Manager Kyle Sharpless Rosslyn Virginia
The staff at Rosslyn Golds Gym are awful. I have been waiting on a call from Kyle Sharpless for 5 days now. I call every day and leave a message. I spoke to him on Thursday April 7th and he said he would call me back that day. All I am trying to do is switch to a different trainer but now I just want my money back. He stated his trainers are overwhelmed and my trainer was 20 clients over her quota. Unacceptable, why would you let your trainer get that busy, you are risking clients health and your trainers mental health as well.

Poor Leader and Poor Manager. The consensus in the gym is that the equipment is great, the staff is awful, if the GM is bad, what can you expect from employees.
Desired outcome: Please refund my training payment
Gold's Gym
-
Membership
Northridge Gold's gym membership associate on Dec. 2, 2021 charged my bank accunt without my signature, misspelled last and first name. They canceled my membership without informing me, yet they charged my bank account. 4 months later when I am asking my money back, they are giving me hard time and they are not refunding my money. This gym associates and management are very unprofessional. I made several phone calls and no results. VERY disapponted.
Desired outcome: Please refund my money back
This review was chosen algorithmically as the most valued customer feedback.
My name is Zyann Fuentes and my acocunt was under [protected]. I tried 3 times to cancel my membership in person at Golds Gym 4319 Thousand Oaks Dr. San Antonio TX, 78217. After being a member of Gold's gym for a long time, I left because management at this location was so poor. We requested severely missing gym equipment multiple times and it never...
Read full review of Gold's Gym
The complaint has been investigated and resolved to the customer's satisfaction.
This review was chosen algorithmically as the most valued customer feedback.
The Golds Gym location on Lee Highway in Chattanooga TN is in horrible condition. My husband has complained about the cleanliness of the mens bathrooms, no soap, mold, mildew, no paper towels, equipment which is not maintained or oiled, broken equipment and general filthiness. My husband has been a member there since the RUSH changed to Golds. He i...
Read full review of Gold's Gym
Gold's Gym
-
Travel Pass
I think it is absolutely ridiculous that I pay for my Golds membership in Richmond, Virginia and have to buy a separate membership in the Falls Church, VIrginia/NOVA area which is just one and a half hour away because the travel pass only works in a 50 mile radius. Like why should I pay for two memberships at the same gym to workout? I live in Richmond but I am from NOVA and travel back and forth during breaks. I want to be able to use the gym services I pay for once NOT twice. When will you guys change this policy? I am a college student and it is hard for me to keep two separate memberships going.
Desired outcome: Make the travel pass open to use in-state wherever no matter the radius so it can benefit people on vacations, traveling, college students going back and forth between home and college.
This review was chosen algorithmically as the most valued customer feedback.
This is in regards to the membership for my son Luis Martinez. This is my last effort to resolve. I will write about you on Glassdoor and Face Book and give you bad reviews anywhere possible; if this is not handled professionally and fairly. There was a late fee that was never credited back to me as promised. It was supposed to be a "courtesy credit" in the...
Read full review of Gold's Gym
This review was chosen algorithmically as the most valued customer feedback.
The Zumba Class on Tuesday at 7:15pm is rather late. The core class that is at 6:30 pm is always empty. Would it be possible to switch the Zumba class to 6:30 pm and put the core class at 7:15 pm. I'm sure that the Zumba instructor and members would agree. This has been my third time sending a message. Thank you for your consideration to this matter.
Read full review of Gold's Gym
Gold's Gym
-
TV's Corporate controls TV channels
Our manager says corporate controls tv's, they will not show NFL Network or any Football! It's football season, while stair stepping, running, riding a bike they refuse to show any sports, but Golf or tennis. Is Corporate Racists? That they could show at least one tv with a football network, is it because they predominantly a black league? It makes me want to quit. They show nothing but Game Shows, Talk Shows, Cooking Shows and of course their Gold's gym channel and of course propagandize CNnn what a joke! WTH Corp?
Desired outcome: One TV channel of football and NFL Network
This review was chosen algorithmically as the most valued customer feedback.
Hi Madama; Do you have below business to file complaint on BBB? GOLD'S GYM COLLEGE STATION 200 Brentwood Drive East College Station, TX 77840 [protected] ************************* I am being charged for USD 250+ for Jan 2021 to July 2021 Charges. See the below email as proof. January 18, 2021 To The Manager (Ashlie Odle) or Whom So ever It May...
Read full review of Gold's Gym
Gold's Gym
-
claim membership
Worst experience with gold gym. They are cheating the customers. I got 6 months membership and i introduce my 4 friends also. We paid the full fees. But after 3 months they suddenly closed without any notice. One of my friend just newly joined and he just use 2 days his membership. Now all our money waste. No customer care is attending our calls. whenever i called no one is attending the call. Why this international brand cheating us. My experience with fitness first was great. I regret why I choice Gold Gym. My worst decision. Return our money. Avtar [protected]
Desired outcome: avtar [protected]
This review was chosen algorithmically as the most valued customer feedback.
One day suddenly the area branch closed and they are offering us upgrade option to use any other facility which is not convenient for me and many other members. They are not agreeing to refund for the tenure left in the membership.
Read full review of Gold's Gym
This review was chosen algorithmically as the most valued customer feedback.
To Whom It May Concern: Date of Incident: July 21, 2021 I don't think the GM should still be employed with Gold's Gym after his treatment of me. What happened... I first want to apologize for having to bother you. I am NOT a complainer but feel the need to say a few words about my experience at the Gold's Gym Wintergreen Plaza location. I should begin...
Read full review of Gold's Gym
Gold's Gym
-
The music that is played
I've been going to the golds in Waxahachie Texas. I find that music that is played is not suitable for working out in a gym. The music is very racist and offensive at times. Other times it's just boring and has no up beat to it for working out. I've notice also that virtually everybody wears earphones. Probably because they don't care for what is being played. plus it gets overplayed all the time. I suggested to one associate that was there that there needs to be certain days for certain styles of music and he agreed with me. Ranging from old style Rock and Rap music from the 80's and 90's to middle aged music suited for working out. He also agreed that the music being played was not the proper music for a gym.
Gold's Gym
-
complaining about staff attitude and the broken down machines
Good morning, sir/madam
i want to bring to your attention that today at your mazyed mall branch where i am a member, there was a problem because of a lady using the cross trainer machine force ably even though it was my turn to use it,
i had entered the gym before this indian lady this morning by 6.00 am and i was heading towards the cross trainer, but she hurringly came to the machine and said i am going to work here now so i told her since i am here first i will be working here, but she force fully put her stuff down and put her mobile in the machine and started doing workout, ( see the camera ), even she did not bother to check in the ladies area whether the cross trainer was empty or no, when i went to the reception and complained to roberto he did not even bother to listen, it is really so bad for us guys who has the first right on these machines in the mens area but because of these ladies we have to wait,
i dont mind if the ladies are using the machines or they need more breathing space so they work outside, but since morning and evening are the peak times the priorities should be given to men in mens area and ladies should be told to use the machines in the ladies room, seeing the situation even other guys where talking to me today saying that even they miss their workout because of these ladies who block the machines by working out in the mens area,
now today i have raised this issue tomorrow some other guys will raise this issue when more and more ladies come and use the machines meant for men outside,
i even wanted to raise a complain on the receptionist roberto ( the nigerian guy ), he has too much attitude problem, last time in winter he was keeping the ac very high even when it was cold outside, when i asked him to switch of the ac he said that other members are complaining that it is hot inside the gym but when i checked with the other members they told me that he was telling them same to everyone, when i was trying to talk to him he does not bother to answer back, he does if he has not listened any thing which is very annoying, always sloppy shoulders, saying i dont know for every question asked, not polite,
from past 3 to 4 months now the skill mill is not working, 1 machine creates too much sound, another one suddenly stops in the middle after 2 minutes or so, i placed a complaint yesterday with roberto and he said so what if the sound comes every one is using it so you also use it
i hope you guys will come up with the solution for this issue of the ladies using the main machines ( tread mill, skill mill, cross trainer and the step machine ) in the main area at the peak time, and give priority to men in mens area
Gold's Gym
-
Harassment from an employee
I have been harassed by an employee of Golds ever since I asked him to turn down the music, which I couldn't hear my own music through my Ibuds which were in my ears . Now when I enter the room he turns the music up so loud that it's unbearable. . He told me to go buy noise canceling headphones. Other members stated the music is so loud that they work out in the other rooms because it bothers them as well. Yesterday, I brought in a peice of equipment to use while doing my rotations he took over the equipment ( not the first time he did this to me) and when I took it back he started "I'm using that" I told him that "I'm actually not done using it and that I specifically brought it in for my exercise), he then tells me to "put my name on it"). This harassment needs to stop immediately. I work out in this room because I'ma disabled Veteran and don't feel comfortable in the other rooms. I've changed my workout time in order to keep the peace but he is always in that room. I was told by another employee that Gold's won't reprimand him because he bring in a lot of money. Well, I pay to workout here just like everyone else and I really like the equipment. How hard is it to keep this employee from harassing me? I am going to call the owner once I find out who he is, and yes I did complain about him before, which was useless because he more of a bully now then when I first started. I shouldn't have to worry about harassment. I'm sure he thinks because I'm a female I'll tolerate it, he is wrong.
Please fix this situation so I can enjoy my workout without worrying about this guy harassing and bullying me.
Desired outcome: An apology from Gold's and harassment to stop
This review was chosen algorithmically as the most valued customer feedback.
I have been trying to cancel my membership for months now. I had called them reference it during covid and they said I had to come in there which I couldn't do because my son can not wear a mask due to medical conditions and he is 7. Today they took out 50.00 so I called them this morning at 9:30 and the lady I assume was working the front desk told me that...
Read full review of Gold's Gym
Gold's Gym
-
Gym classes
I am a member of Golds gym from 2013 and we use to have classes every single day at 5.30in AMT BUR DUBAI but from past year or so they had stopped them and postponed it to 6.30 pm even after repeated emails to the gym they ignored my request finally this morning I received the classes schedule and was exited to see they had two 5.30 classes the manager of the gym was near the schedule board and I smiled a told him finally we are having classes at 5.30, he said yes and in 15 minutes they again changed the schedule to 6pm, I think this is mischief played by the manager, very saddened by this behaviour
Desired outcome: return the 5.30 classes
Gold's Gym
-
Billing
On Thursday, May 27th, I received a collection agency notification that I owed $109 for an account that I formally closed. To avoid the problems associated with affecting my credit score, I paid the amount in full but have been attempting to reach Gold's Gym to find out why they immediately went to a collection agency without contacting me first. They are unable to furnish any evidence that they attempted to contact me at any time and refuse to take customer requests.
Desired outcome: Request that Gold's Gym furnish any and all proof that they attempted to contact me for any payments that were due prior to sending it off to collections.
We are here to help
16 years' experience in successful complaint resolution
Each complaint is handled individually by highly qualified experts
Honest and unbiased reviews
Last but not least, all our services are absolutely free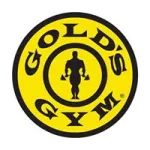 Gold's Gym contacts