This review was chosen algorithmically as the most valued customer feedback.
Hi There on the 17th of December, I filled an online form, in order to ger The Coricraft Store Card. On the pamphlet, it says "Now, easier than ever to apply". This is a lie. When it came to the sensitive part of the form, I could choose to EITHER give permission to Nedbank to release bank statements to RCS OR to attach payslips. I chose the first option...
Read full review of Coricraft
Coricraft
-
No delivery and no communication
I bought a coffee table and plasma unit 30 november at coricraft Clearwater. My sales lady Thuli was great. Paid cash and was told my delivery would be today. Got an SMS from coricraft to call them during the week regarding my delivery. Tried to call numerous times but no answer. Called the Clearwater branch yesterday and was told delivery would take place today. When I called again this morning I was told it's only next week Saturday now. Cancelled order because this is unacceptable behavior at the highest level. Just want my refund and will warn other people about your company. Clearly not interested in making money at all. Must be wonderful to be doing such great business that you dont need new customers at all.
Coricraft
-
Couch arm rest sponge
I bought 2 couches from Coricraft 4 years ago, for R22000 it's exotic leather red on colour. The colour on the couch will is coming out dying your clths red when sitting on it, the sponge on the arm rest is sinking in leaving it shallow on all arm rest. I've sent several email to the head office with no response. I was promised to be contacted back and I was given a this reference number 49279 a moths ago no one responded until today.
This review was chosen algorithmically as the most valued customer feedback.
I paid in full for a dining room set in October last year. I waited 7 weeks. Defected goods were delivered. I was then told to wait further to get quality that they Coricraft proclaims to provide from the outset. In March this year again defective goods were delivered. Unfortunately due to covid nothing could be done. So coricraft left me with defe good...
Read full review of Coricraft
Coricraft
-
Online order and telephone service
I've ordered and paid (R10,000) for a sofa on the 29th of September 2020. It is now the 26 of November 2020 and I still have not received my sofa nor have I received any estimate time that it would be delivered.

I have called numerous times without any success. A couple of times the phone just kept on ringing and ringing without any answering. Whenever someone does answer, they transfer me to customer service where the phone is never picked up.

This is so sad that such a huge company has such bad service.
Coricraft
-
Leather chairs
Good day, (have sent this mail dated 16 November 2020 with no response.

I have purchased the attached items with your store in George, Garden Route, Western Cape.

It almost look like a material / patch defect.
The items does not stand in direct sunlight and are cleaned with authorised Leather care product.

Can you please replace this item.

Please advise
Thanks
Liana van Niekerk
[protected]
This review was chosen algorithmically as the most valued customer feedback.
I wish I had read all these reviews before buying from coricraft two months ago. Pep has better customer care. I'm just disappointed and very angry that's all I got to say
Read full review of Coricraft
Coricraft
-
Damaged bed not changing
Hi good day
I have purchased a King Xl bed from Coricraft and been delivered on 1 st October 2020. I got damaged bed and informed to company and they promised me to change as soon as possible. There after they have came with bed 4 times and all the time coming with damaged bed which is even worse product. Then I complained to the manager and now they are nog responding from last week..
Coricraft
-
Service from the warehouse and delays
I am utterly disappointed and frustrated with the service I am currently struggling to get. The warehouse service is very poor. The staff are really rude. There is no clarity as to when my order is going to be delivered. I am expecting my delivery tomorrow as I was informed vanni please be sent a confirmation because I took leave for that. My number is [protected] and delivery number is ces005166. I've been waiting for my order for more than 12 weeks now.
Coricraft
-
Customer service
For a company that sells premium furniture Coricraft offers horrific customer service. The call centre, Warehouse etc is unreachable. I have made over 50 calls to three numbers and am yet to speak to someone who can assist.

This is the third incident and I now choose to purchase furniture from @Home stores as they are reachable and deliver every time on their word.
This review was chosen algorithmically as the most valued customer feedback.
Kirsty slipcover full corner - fabric suite was purchased on 29 november 2019 from cori craft somerset west. Less than two months later the cushions started to sink in, due to lockdown, complaint could only be dealt with after march. Assessor sent out, confirmed it was the poor quality of foam, the foam was replaced. A month went by, same problem occurred...
Read full review of Coricraft
Coricraft
-
Rip off
I purchased a leather couch to the value of r25 000 and have been trying to get a hold of corricraft to fix my couch that is 9 months old. The stitches are breaking and the foam is losing the firmness which looks like part of the couch is sinking in. I have called the store and warehouse on numerous occasions to find out on the way forward ref dq42746.
Coricraft
-
Service
Coricraft has the worst customer service I've ever experienced. They never return with feedback - the client (myself) always has the phone 5 - 6 times to get feedback and somehow no one knows what going on. You wait forever for your order to be delivered but have to pay the full amount but don't even get a descent customer service.
Im very disappointed, coricraft did impress me at first and I really adored their furniture but the service I got and still getting is just unacceptable for me.
Regards.
Elizma
Coricraft
-
Bed frame
This is the worse service ever! My product is only 8 months and what terrible quality and that too no assistance or return of calls from any coricraft manager as promised and its been 3 weeks now!

I will ensure I make it known to the public about the pathetic service and for customers to shop elsewhere with better quality products and customer service!
Coricraft
-
Santorini inners ordered march 2020
I bought online and my money was taking quickly.
I still have not received my orders as yet. Jean-Marie the south African senior manager is useless. Mails was send and we still have no response.
The Botswana branch have no clue what they doing.
Was called Friday to collect, told them I will be there today Monday 8 September 2020, no inners to be found, nor any managers or staff.

Pathetic service from Cori-craft.
Coricraft
-
Missing chairs
Good day, we received a big delivery last Thursday & 2 chairs are missing. It's a he said she said situation. It is impossible for 2 chairs to go missing. We are still awaiting the paper trail of the furniture. Unacceptable service. What is the solution & who is responsible for finding the chairs?
Coricraft
-
Poor quality of lounge suite
We have waited for nearly 3 months for our newly manufactured Leather Lounge Suite. 50k is a hell of a lot of money! One needs to save for a long time, with the intention this Lounge suite will at least be very good quality and last for a long time.
It was not even within 2 weeks, the cushion started sagging, one could fee the padding on the armrest were not sufficient. The wood you can feel right through.

How is this possible that you pay so much money for such bad manufacturing. And then this would be with the Company with one of the highest complained rates on the Internet!
I will make it my mission in life to have Corricraft take back their "crap" they sold to me! I am flabbergasted with the service received up to date! Biggest disappointment ever.
This review was chosen algorithmically as the most valued customer feedback.
Still awaiting a refund on my profile, [protected] The store at Kramerville is extremely slow and unhelpful. I have been there 3 times to have my refund processed, the first time the store was off line, refused to attempt to assist .I was told I can go to any store to have this processed . Now I have been to another store, to be told I Need to have thi...
Read full review of Coricraft
This review was chosen algorithmically as the most valued customer feedback.
I am horrified at the poor service we have received from the day of obtaining a quotation straight through to placing the order and lack of feedback, follow up calls and lack of service received from sales person Ofentse at Corricraft in Attebury. It took over a week to receive a quote on the Gilbert Headboard (size Queen) in the colour Zambezi Dawn...
Read full review of Coricraft
This review was chosen algorithmically as the most valued customer feedback.
Purchased and paid for an Ollie corner slouch couch in full (approximately R16000 with delivery and scotch guard) on 20 November 2019. I chose the couch from the warehouse stock as I needed it to be delivered on 30 November 2019 and could not wait the 4-6weeks for a couch to be made. Subsequently, I was unable to make contact with the Coricraft warehouse to...
Read full review of Coricraft
We are here to help
16 years' experience in successful complaint resolution
Each complaint is handled individually by highly qualified experts
Honest and unbiased reviews
Last but not least, all our services are absolutely free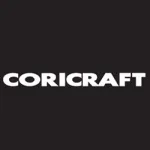 Coricraft contacts