Bob's Discount Furniture complaints
455
This review was chosen algorithmically as the most valued customer feedback.
My husband and I bought a kitchen table and chairs about 4 years ago. The table seemed to have something wrong with the finish as there were quickly visible stains on it that we had difficulty getting off. This occurred within the first few weeks of us receiving the item. We used all of the recommended cleaning agents that we bought from the Bobs store.  A...
Read full review
Bob's Discount Furniture
-
Waiting on item
Hello, here is my order number-17441611

Order was placed 2 months ago with an estimated ship date of 2-3 months, which would have been June. It then got pushed to July. Then pushed to August. Is it possible to find the items needed to complete the order, maybe in another warehouse, under a different sku? Is it being made? Are the materials available to make it? Are they not being made at this time? Are they on a ship in the Atlantic?

A more detailed explanation would be appreciated. Thank You

I can be reached at [email protected]
Desired outcome: Id like my order shipped within the next 2 weeks. Thank You.
This review was chosen algorithmically as the most valued customer feedback.
I went to Bob's about 6 weeks or more ago to buy a bed I did pay for it and was told it was coming the following Tuesday it didn't. It came over two weeks later three Spanish men put it together but the lamps were broken. A week or more later two Spanish/black men came smatched through the door swearing at my daughter and destroyed one home. my daughter and...
Read full review
This review was chosen algorithmically as the most valued customer feedback.
On September 5th, 2021 I purchased a marble top dining set from Bob's Furniture. As encouraged by the sales person, I opened a store credit card. This was just so the order could be placed. I was not supposed to be charged before the order was available. After a long wait, on January 1st, 2022 I was notified through email that the order was ready for...
Read full review
Bob's Discount Furniture
-
Goof Proof is a joke
On March 15th I contacted Guardian Protection plan (goof proof) to notify them that 2 of my sectional sofa cushions have tears in them. I sent photos along. Only to find out that because they were on the seam, and not "accidental" they would not be covered. The cushions are 15 months old! And they are literally falling apart at the seams.

I then received an email from a Bob's rep. She said they would mail me replacement covers. I was ok with this solution. Later that day, Jenn called to notify my that they no longer stock the sofa so they do not have replacement parts. My question to her was... "so if I accidentally drop a knife on the couch - and the goof proof plan actually covered the repair - how would they fix that?" Obviously she had no answer. She told me there was nothing they could do to assist me at this point.

I explained to Jenn that the quality upon arrival was not up to par with what I had have previously purchased in the past. I specifically went to our local store to see it in person, but was told they didn't stock it. I was shown something "comparable". Which it was not. I was glad that I purchased the Goof Proof plan because I was concerned of it lasting long.

What use is the extended warranty if it doesn't actually cover repairs? I find it completely unacceptable that I am now stuck with a 15 month old couch that looks terrible.
Desired outcome: At this point I would like a refund or a new sectional. I should not be stuck with furniture that can not be repaired - or will cost me money to fix.
Bob's Discount Furniture
-
Bed and box springs and mattress
My daughter start getting sick since the end of last year from mold allergic. I found out that the bed we buy one year ago had mold the wood the boxes and maybe the mattress I called I made claim and no help me.

Im customer that I spend more than 6k from bobs and always go there to buy stuff and I give bobs 5 star in google and I tel them bobs are good.

But now I don't think you are good enough. You should change my bed and mattress with my warranty even if I have the stranded warranty.

If you make a customer happy you will get more and if you don't resolve an issue. You will lose a lot of customers. And lose money
Desired outcome: Replacement
Bob's Discount Furniture
-
Sofa Sleeper
The sofa sleeper has come apart and I call Bob's Goof Proof and they have decline my claim. The sleeper fell apart without it being actually used as a bed. Right side of the sofa is unhinged. I called Bob's furniture and was just told I'm sorry but there is nothing we can do - 1 year store service has expired and our 3rd party insurance company handle the claim. Worst customer service.
Bob's Discount Furniture
-
Ticket # 7706565 Leather Sofas recliners
We originally purchased our Bobs furniture November 2019, 3 piece leather sofa , love seat , and recliner. By November of 2020 we had a peeling on our love seat and sofa and could not understand why. We had to go through a lot of back and fourth before they would warranty the furniture. Around March 2021 we received replacement furniture. Now it's been another year later and this time were are dealing with the chairs pulling from the frame. The third party furniture company has come out and confirmed that the recliner on our sofa needs a new part for the frame/ motor . He informed us that he would order it and once it was delivered he would come and install it. He submits this claim to Bob's furniture and informs me that this chair is basically on its last leg and my husband receives this denied claim email from Bob's claim.
Desired outcome: Receive the part and or parts needed to repair sofa and have sofa repaired
Bob's Discount Furniture
-
Two Powered Recliners
We purchased a powered reclining sectional sofa set and love seat less then a year ago. There is a plug that goes into the back of the recliner port for each recliner and you plug it into your outlet.

The first and scariest is the power cord shorted and fused into the port, you could smell it burning.. The recliner no longer works.

We purchased the coverage they offered.. Goof Proof and because we (the purchaser) couldn't say it the cord shorted and the recliner no longer works they will not fix it replaced the recliner. How are we supposed to know what caused this power cord to burn out and MELT into the port. Imagine had it actually ignited into a fire.

The second recliner, the arm rest frame looks like it came unhinged or bent., again because it was unknown how this happened, they will not come to look at it or see if it needs repair.

These were expensive and to not even investigate, repair or replace it is completely poor business. I'm extremely disappointed and do not recommend bobs furniture or their furniture insurance.
Desired outcome: Both recliners to be repaired or replaced.
This review was chosen algorithmically as the most valued customer feedback.
I am so upset, I purchased the additional coverage through Guardian and they denied a claim because the chase was being used the way it was meant to. My husband sat on chase lounge part of our full sectional couch and the back wood board broke right through the back! This was being used as intended and it simply was not made to sustain a person sitting on...
Read full review
Bob's Discount Furniture
-
Bobs good proof
I am looking for help . It seems good proof it's a scam. I have file a claim and keep getting denied they do not cover what they promise they always trying saying something different. They avoiding to repair or replace the furniture. Bobs sales person make you buy the insurance and all this promise because every time they sell you insurance they make some commission out of it. I really need help cannot afford new furniture. If this continues I will submit it to the media and take legal action

I purchased the PWR SOFA KCD1704-6P 27164 GRAY on september 2018
Desired outcome: I would like refund for my insurance that I paid for or sofa replacement. If they do not have the same refund for my sofa and they can take it back
This review was chosen algorithmically as the most valued customer feedback.
We ordered a recliner on December 8, 2021 and were told it would arrive January 7, January 5, 2022 we received an email that it would be delayed until the first week of April 2022. We would be out of town for several weeks starting in April so we asked if we could have the floor model and were told "we never sell the floor model". One week later we received...
Read full review
Bob's Discount Furniture
-
Goof Proof protection from Bobs furniture
DO NOT WASTE YOUR MONEY ON THIS GOOF PROOF SCAM! This protection plans doesn't cover anything they say it would. My niece accidentally cut the stitching on my couch cushion. They told me it was not covered because it was a decorative stitch.. it is part of cushion.. when I was sold this scam I was told it would cover anything that accidentally happened to my furniture. A rip, a cut, a burn, a stain.. when I called customer service about this. They told me I could find what they did and not cover on their website.. I said. I was on your website and it doesn't say anywhere that it does not cover stitching.. and the customer service manager said to me.. well it also doesn't say it does cover it…. I guess that makes ok.. STAY AWAY FROM BOB'S!
Bob's Discount Furniture
-
Bedroom furniture
Do not shop at Bobs! I purchased a bedroom set for my son at the Wharton NJ store. Our salesman was "Just Paul" who suggested we go with a low profile foundation, even though the the bed displayed had a full size foundation; we trusted his advice and of course it was the wrong fit for the style of bed and it looked awful; so then the mishaps began; I called and requested the right size foundation be delivered; spoke with a Larry from "Customer Care" who informed me that they would waive the original delivery fee of $239.99 and he scheduled a delivery date for the correct foundation; so they show up a week later to pick up the wrong size foundation BUT didn't have a new foundation to delivery. So we denied the pick-up since they had NO foundation to deliver; it gets better; now I'm going back and forth with "Customer Care" there was a Catherine; a Jonathan; a Dora; a Jorge; a Walbalie; a Stephanie; and at the Wharton New Jersey store there was a Theresa; a Latasha and a Ubaline. Now no one seems to know who Larry and/or any of the other "Customer Care" representatives are. Customer care says that the Wharton store has to be the ones to approve the refund but Wharton store claims we need to find Larry. The best part was that "Customer Care" kept saying that when the furniture was ALL delivered, they would recompense us $100 for each mishap; so finally the furniture is all delivered (with the exception of the wrong foundation which is still against the wal in the bedroom since they've yet to pick up) and NOW they informed us that all they can do to compensate is give us a $100 credit to use at Bob's; the absurdity of all this is truly surreal... ALL I am asking for is a $239.99 delivery fee be waived as a courtesy to compensate for ALL the headaches, miscommunications and two trips I had to make to Virginia to accept the deliveries for my son, all were caused by errors on their part. And did I mention we STILL have the wrong foundation because they claim they cannot pick-up and deliver simultaneously so fingers crossed they show up soon to pick that up.
We should have walked away when Just Paul couldn't convince us to buy all the extras and the store manager came and chatted over 20 minutes trying to convince us himself. NEVER AGAIN!
Desired outcome: Compensated for Bobs mishaps
Bob's Discount Furniture
-
ottoman issues.......ourchased wuth couch and chair, ottoman
I have filed several times about the ottoman's condition to the Guardian insurance since we have the protection plan with no response or correction to date-

I will attach another photo and yuo'll see that the top is caving in as well as the wood framing for the top, also some metal thread at corner of top can cut someone.

We rec'd the original delivery end of July 202 and I have reported this several times this year for the last 4 months.

Allan King
Desired outcome: replace the ottoman
Bob's Discount Furniture
-
Table damaged and guardian protection will not honor agreement
I purchased table and chair set and I also purchased Guardian Protection Product. I noticed several cracks around edge of table. The table has been stationary since I brought. I filed claim with Guardian Protection Product, and sent them pictures and receipts, but the denied the claim. I filed a complaint against them with BBB. I would like the table top replaced
Desired outcome: Replacement of table top
Bob's Discount Furniture
-
Parts replacement for a power recliner
The recliner stopped working on or about Mar of 2021... a tech came out and said we needed some parts that would be mailed to us... a box came a few weeks later and remains in our living room unopened... we called and a tech was sent out, he investigated and said he did not have the right part ... he also wondered why they sent him out without the right part... he also told us "a lightening strike probably damaged a relay as it happens all the time". he checked with service and told us the part would be in Bobs service department by early August of 2021 (this was in late May or early June of 21) ... I called today and was told to wait for an email telling me what was going on... the unopened box is still in our living room ...
Desired outcome: We've been waiting six months ... my wife needs it health reasons ... please fix it as soon as possible
Bob's Discount Furniture
-
Protection Plan is a scam
I purchased 5-Year P1PB-4002385 Guardian Residential
Furniture Plan you purchased from BOB'S DISCOUNT FURNITURE. The plan was activated on 02/25/2018, will expire on 2/25/2023, and will provide up to $5, 053.02 in coverage for my new furniture. But when I recently tried to contact them to claim the service I found everything is a scam:

1. The system never goes through when you submit the claim online. It only shows they can not find your information in the system. But when you call in, they told you that your information is in their system.

2. It takes about 50mins waiting time to reach to the customer service on the phone.

3. After submitting the claim, they told you everything you submited doesn't meet the policy while most of those are quality issues, they said all the decisions are final. We don't even have a chance to argue with the decision. Which is totally different from what the sales said when we purchase the furniture.
Bob's Discount Furniture
-
Product and Shipping
I'm behind in my complaints, received my last piece I believe in June and of course I had to send it back for damages and the replacement still needed to be touched up by me. I'm glad my order is finally complete and I will NEVER purchase another thing from Bob's again. I was told I would receive some type of reimbursement but I believe that was a crock, haven't received or heard from anyone yet!

Good Luck to anyone buying from Bob's
Bob's Discount Furniture
-
Bed Base, Delivery, Terrible Customer Service
I purchased a new King Mattress and Base from Bob's in February 2021. The mattress was out of stock, so we accepted we would wait 8-10 weeks for the bed. We receive the bed in late April. Upon delivery:
Delivery team states they were not asked/paid to remove the old bed. We had a very specific document stating otherwise, because the saleswoman at Bob's told us they would say that because it happens all of the time. (Perhaps fix the issues with your 3rd party vendors instead of working around them. "Hey customer, enjoy your conflict with the service provider we choose for you and you pay, because we don't like to communicate with them").

Delivery team incorrectly installs the wrong legs on the bed. We call customer service and you can get someone out to us in 2 weeks. "Enjoy your new bed that is permanently stuck hovering 5 feet above the floor". We work like hell to get the legs off the bed, return to your store, and finally get an employee who has a solution to get us the right legs immediately (your manager could get those in 2-4 weeks, even though you had multiple models on the floor, which is where our legs ultimately came from). My wife installed the legs herself after that.

3 weeks later (mid May) the motor to the base burns out, bed stuck upright. A tech comes out a week later and says, "the installers didn't remove the zip ties for the motor cable used for shipping. It's been choking off power and burnt out the motor".

We were told it would be July before a new motor would be available. We called customer service (talked with several individuals) to ask could you just replace the base, understanding this is due to incorrect installation, we've only had a working bed for 2 weeks, and are looking at a minimum of 10-12 weeks to get this repaired. No, there is nothing that can be done because Bob's Discount Furniture already got paid and could care less about your experience after the fact. "That's the installers fault. That's the technicians fault. Don't be mad at Bob's, be mad at someone with no obligation to you the customer because they couldn't fix it". You take no ownership of your product, or organizations you partner with to provide your final mile deliver and install, as well as technicians.

The bed and base were nearly $4000. I paid for them in cash, in February. I paid $350 for delivery that was completely incompetent on multiple accounts, and is the absolute cause of the item failing. It's July 24th and I had a working $4, 000 purchase for two weeks. I hope that adequately summarizes this stellar customer experience. However, reading so many other stories, mine is one of many very similar tales.

The bed I was replacing was my 2005 Bob-o-pedic, purchased in Norwich, CT. The first bed and full bedroom suite my wife and I ever bought and still own today. I was thrilled to see your stores expand to the Midwestern US. Now, you're just a clear example of what can happen when a business grows in size beyond what their business model was intended to be. To offer cheaper prices you offer the cheapest service, and can't support your customers.
Desired outcome: I would like my bed fixed, or a new base immediately, and want my delivery and install fee refunded.
We are here to help
16 years' experience in successful complaint resolution
Each complaint is handled individually by highly qualified experts
Honest and unbiased reviews
Last but not least, all our services are absolutely free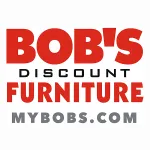 Bob's Discount Furniture contacts