Citizens Bank complaints
318
Citizens Bank
-
citizens bank rochester
I call this the Nightmare Bank. I am praying that they have not screwed my credit rating up so bad that I can switch banks.
-Had a no fee account that switched to a FEE account (and huge fees!) without me being notified. Opened a new no fee account, but the kid who opened it failed to close the old account. Received a noticed that this unclosed account was overdrawn.
-a large check was posted twice-leaving my account hugely overdrawn. Opps, so sorry! Another one of the child tellers giggled and asserted that someone goofed.
-The most recent problem, and the one that has pushed me over the edge: Went to withdraw money for Christmas shopping at a Citizens Bank teller. No money is dispersed. the child teller giggles and says, gee, sorry 'bout that-they are filling the machine and it should have been put out of order. After hours of contacting customer service and everyone I can think of, the upshot is: Sorry, you are screwed. No Christmas for us. Oh, eventually, in six months or so the money will be replaced, but no time soon. I've been waiting five years for a chargeback that was never credited (and never will be), even after I filed an affidavit etc.
Another beef: Citizens has sold every bit of information-including my SS etc. to everyone on the planet. Is this normal? If so, it sucks.
Citizens Bank
-
holding my money
I purchased a vehicle threw citezens, the vehicle was deemed a lemon and recalled in March, I purchased gap insurance threw Buchanan Auto Park. When the loan was paid in full in march I was to recieve a check from buchanon for the refund, they sent it to Citezens, citezens recieved the check April 20th, I called them to see why I never recieved my refund.

The first person I spoke to on 4/24/2009, said the check was lost to call back in 3 days. The second person on 4/28 said they could not find the check, they had to file a paper to look for it. I was to call back in 3 days, I called today 5/04 they said they had to hold the check 30 days to make sure it was good! First I find it unacceptable that a bank looses a check and second I was not permitted after asking 4 times to speak with a manager. Also if the check came from a dealer and it is mine why do they care if it good. And the loan was paid in full and when I called on April 2 to make them aware of the fact that they would recieve my refund, the gentleman I spoke with said they would hold it 10 days and send it to me, now it is 30 days.
Citizens Bank
-
I am truly sick of this bank
On 8/11/11 I had $22620.01 in my business checking account a check came through for 26.18. they bounced it and charged me a 39.00 bounce fee because A charge was on hold for 2246.84 but had not yet posted to the account. I ran that morning before the charge was posted and deposited cash to cover the 22620.01 before it posted to my account. I don't understand how they bounced the check when that charge was not posted to my account. The charge was also dated to post to the account 8/15/11 but came out of my account 8/12/11. The Check posted on 8/11/11. Citizens also lost 2 deposits I had made on 2 seperate occasions and told me it was my problem to find out where they went. So I had to get my customers to there bank info and track down the checks they paid us with. It was kind of embarassing. I found out where the money went ! They deposited the money in someone else account. I am truly sick of this bank. When you call the bank you never get the right information. I have been banking with citizens since 2005 and I notice they change practices and DO NOT inform the customer, But when you call them they say it has always been that way. Believe me I do not want to bounce things and give citizens my money. It seems things are one way for a while then they change to the advantage of the bank.
The complaint has been investigated and resolved to the customer's satisfaction.
Citizens Bank
-
Check Holding Policy
I have been unemployed for months and I finally got a new job, what better way to celebrate then open a new bank account? My friend recommended me to Citizen's Bank in our area.

I opened my account and deposited a payroll check of $350.00 the same day. The bank manager and teller where there when I did so and never said a word to me, they never went over the availability policy or the holdings policy with me.

On Friday I went to go deposit a check into my landlord's account to pay for rent. When I checked my account online I discovered that they had a holding of $159.00 on my checking account!

I checked on Tuesday and it's still being held. When I called them up they told me the that the hold was going to last until Wednesday night at Midnight (Thursday morning)! That is a total hold of 4 day(s)!

I have never had a bank hold a payroll check for that long before. I have had them hold personal checks and checks over $1, 000.00, but I have never had them hold a payroll check under $400.00 before!

I asked to speak to a branch manager and they told me there was nothing they could do and they could not release the funds sooner. They told me I should have be aware of their policy.

Seriously? The branch manager knew I had a payroll check and she knew I was depositing it, I even mentioned that I was going to go pay rent today and she didn't say a thing, the teller didn't bother to tell me about the availability of holding policy either.

Instead I should have read the thick packet of paper they gave me with a front the size of an ant. You would have thought at the very least they would have informed a new customer about their policies verbally.

As it stands right now if my rent check hits before my deposit hold releases, I am going to be hit with several fees. And they already told me they would not reverse these fees either.

I have never had this issue with a bank before and I have never had this sort of unfriendly, uncaring attitude with this bank before either. I told them if I was hit with several fees because of a policy they failed to inform me about, I would close my bank account the same day and they just said "alright".

Nice customer service there. Real nice.
Resolved
The complaint has been investigated and resolved to the customer's satisfaction.
Citizens Bank
-
fraud
For the first time in twenty years I made a mistake in my checkbook. I am on Social Security and have no other monies. When my checks bounced, the bank charged each check PLUS a $6.95 daily penalty. By the time my direct deposit check came in, Citizens took $275 which I can ill afford. The manager told me the overdraft charges are designed for mortgage holders. I do not have a mortgage. Why doesn't the bank design fees for the poor? For $30 a year I can have overdraft protection. Sounds like extortion.
The complaint has been investigated and resolved to the customer's satisfaction.
Citizens Bank
-
they are thieves
I sold car on Ebay. Recieved and deposited check. Bank put funds into my account 4 days later. I used some of the money to arrange shipping on car and do other bussiness. Couple of days later they siezed my business account and 1 day later they siezed all of my accounts. Including an account that is my mothers social security deposit account that has my name on it to assist an elderly lady. They made NO attempt to contact me, I found out when my debit card was rejected. Turns out the check from the Florida Suncoast Teachers Credit Union (cashiers check) either stoped or was a fraud. I can't get a strait answer from the bank officers. They are highly trained to be stupid when needed. They have made it so we can't perform any banking functions and want there money back. I can understand this but it will not happen with the accounts sealed and the funds stolen from them. We have banked with these people for at least 17 yrs and have always opperated honestly. During all of this there has been no willingness to discuss any of this, just a verbal run around. One last thing. I have been told all of my life that the reason a check is delayed being deposited to your account is to allow it to clear the other institution. They held this check for several days to do this. There new verbal puke is that after a few days they ALLOW you use the fund on good faith. If this is true why are they not available immediatly. When Fund are credited to your account and you believe they have done there job and cleared the check, why do they deny any involvment in what has happened. STAY AWAY. THERE IS NO SERVICE IN THIS BANK, ONLY SELF SERVING. THEY WILL DENY ANY PERSONAL RELATIONSHIP WITH YOU AT THE DROP OF A HAT. Find a small local bank to do business with, smaller the better.
Resolved
The complaint has been investigated and resolved to the customer's satisfaction.
Citizens Bank
-
won't let me transact
Im a charterone /citizens bank customer from 2003 .I have more than 80k in deposits in various accounts in the same bank.Im from Ontario Canada and working in USA . I went to Citizens branch in 1000 Portage rd, Niagara falls to with draw 6000 Dollors .The bank manager asked for my ID and i provided my driving license .He told me he cant let me do the transaction as my id is a Canadian Driving License .He insist if i can bring Passport then he can let me do the transaction. So i went back to my car and brought my passport back.He verfied everything including SSN and filled up the withdrawal slip by himself .But then he told me he dont feel giving me the amount and hand over back my documents and the withdrawal slip filled by him. I asked is there anything wrong and he replied me he dont have to give me any reason, I was very upset also got worried as i thought some thing wrong with this account.Also i told him i need the reason as my direct deposit also going to this account.He again told he dont have to give me any reason and i cant with draw. I did few transaction through that branch previously. But I went to another branch which is about 5 miles from there and I was given my amount without any questions at all. I feel so much upset over this incident and above all im not even able to complain about the things happen at the branch to anyone in Citizens Bank. I thought to talk to the Manager for that branch but i find out he is the Bank Manager .His name is Joe Filipski Branch Manager( NYR178) Also the Ids i provided are the one i gave at the time of opening the account. I would be happy to provide more documents in case if he really suspect me to prove my identity.I am here in this country for 10 yrs and i never had this problem before.
The complaint has been investigated and resolved to the customer's satisfaction.
Citizens Bank
-
online statement versus their statement
On Friday May 27th I had an 87.85 cent balance. a refund in the amount of $38.00 was on hold. I went and made a charge 17.96 at CVS and one at shaws for 70.96. My online showed the $38.00 deposit was added to the 87.85, which left me a balance before the long weekend of $125.85. Now the bank is saying that the $38.00 credit which my side was showing was not there until 5/31 so they bounced the 17.96 being on hold. the actual charge for the 17.96 came in on 5/31/2011, which now because fo the $38.00 fee bounced again. and now they can charge me 6.99 a day until I can pay for all those bounce fees.

Please someone explain this banking to me. if I go to online banking and it shows 1) balance 2) all things on hold 3) adjusted balance after items on hold. How can I be charged with bouncing when I am using their balances of what I have available, according to thier website. I am using the adjusted balance.
Resolved
The complaint has been investigated and resolved to the customer's satisfaction.
Citizens Bank
-
overdraft
i was charge a overdraft fee for a check i written for rent that was deposited two week late by the landlord, i try to check my account once a day however there time that go buy without checking, so the only way i can check on my balance and bank activity is though online banking, when the check posted i was not warned that i have a overdraft pending nor did it post on my account the day it was recieve by the bank even though i have overdraft alert warning to my online account that suppose to warn me in the event of a overdraft, if the alert had posted i would have made a deposit by the end of that day to prevent these fees, i call the customer service dept and was told there was nothing they could do and it my responibility to keep a ledger if any body have a way they can help me please e-mail me [email protected]
The complaint has been investigated and resolved to the customer's satisfaction.
This review was chosen algorithmically as the most valued customer feedback.
On Tuesday I deposited my boyfriends pay check. I assumed everything was fine, but then on Thursday evening I went online to my checking account and it said I could not log in as I there was no such user name. Friday after work I went to the back and found out my account was put on hold...or frozen as my boyfriends paycheck bounced. They said they froze my...
Read full review
The complaint has been investigated and resolved to the customer's satisfaction.
Citizens Bank
-
bad business practices
I am so furious with this bank. Every month, I have a direct deposit from Google come into my Citizens Bank account for payment for my Cellphone Apps. A very good friend of mine also makes apps and does everything the same as me, except he uses Bank of America.
To make a long story short, we get paid at the EXACT same time every month, as it has been for a while. Well, this month, he got his a little before me. I know its not because of Google. His money cleared into his account on 4/15/11 as spendable cash. I logged into my account, and it was not there yet. So I waited patiently. Saturday, nothing. Monday, nothing.
Now, on Monday, I had a few charges come into my account that brought the account into the Negative, and was hit with a $75 dollar fee for it. This happened some time around 10 at night. Magically, the next morning, a few hours after these charges go through, the deposit magically appears in my account and acts like nothing ever happened. it just bumps the charges to the bottom of the list, almost like it is trying to hide it. It makes me feel like they intentionally held back the money just so the charges would go through, so they can hit me with an overdraft fee.
Never has my buddy relieved his money before I have. We always got it on the same say, usually within the same 1/2 hour.
Resolved
The complaint has been investigated and resolved to the customer's satisfaction.
The complaint has been investigated and resolved to the customer's satisfaction.
Citizens Bank
-
fraudulent activity
I cannot believe that they are getting away with charging overdraft fees on balances in the black. I had over 33 in my bank on 3/28. A debit for 7.99 was cleared and paid by the bank on 3/28. Then, on 3/29 an unauthorized loan payment for 100 was paid, leaving me with an overdraft balance and they assessed a 37 fee on 3/29 for that. Then, on 3/30, they assess another 37 fee on the same debit. When I complained, they tried to tell me the 7.99 bounced and that fee was for that amount. I made them show me the printout and sure enough, on their sequencing of paid debits, I had a balance of over 25.00 AFTER the 7.99 was paid on 3/28. Why did they wait two days to assess a 37 fee on that if it overdrew my account? They refuse to reimburse those fees and accept culpability. On Feb 28, they deposited my husband's paycheck into my son's SSI account, without my knowledge. Then, they made me transfer it back to our account. They made the mistake, why didn't THEY do it? My husband's name isn't even on that account, mine is. How the heck do you even cash a check on an account that does not even have the payee's name on it legally? That's like taking your paycheck to your friendly bank and they give it to someone else. Illegal as hell, I would think. I should pursue these events, but I am just not putting money into the account anymore. Instead of closing the account, I will keep a minimal amount that they can't play with and withdrawing everything else. They lost 800 of our hard-earned money yesterday because I went right up to the teller and took the money back out.
Resolved
The complaint has been investigated and resolved to the customer's satisfaction.
The complaint has been investigated and resolved to the customer's satisfaction.
This review was chosen algorithmically as the most valued customer feedback.
My name is Walter Taylor, I have been banking with Mellon/Citizens Bank or over 37 years. I have seen the decline in service and the last 2 months have been the last straw. I go to a satellite bank located inside of a Giant Eagle in West Mifflin Kennywood. Very poorly staffed with under paid and rude employees. Today I had a 5:00pm meeting with my realtor...
Read full review
The complaint has been investigated and resolved to the customer's satisfaction.
Citizens Bank
-
ilegal practice
I had an account with citizens for about 5yrs. I decide to sell furniture on craigs list and I recieved 2 mo that apparently were fake. I did not know that. Went to the bank to deposit them and the teller deposit the money orders, like myself she did not notice that there was anything wrong with them. Money orders cleared my account, I submited payment from the proceeds and the mo and my check bounced. Not only did I paid from my bounced check at a rate of $37 per transaction, but the also closed my account once the fees were paid. 9 months later on March 17, 2011 they beg me to open an account with them and a saving at that point I decided to try again. Well surprise...surprise. they approved me for an account, my credit check passed and by monday 321, 2011 without any communication they closed my account and they said today that they are sending me a check back with my funds. I asked what is going to happen with the checks that I send out from those funds and the only thing they could say was I am sorry. Now 5 of my bills are going to be returns and I will be late for my payments. BE AWARE! citizens bank Is an institution to be careful with..
Resolved
The complaint has been investigated and resolved to the customer's satisfaction.
This review was chosen algorithmically as the most valued customer feedback.
My name is Dwight Mitchell. I live at 323 Park Road 4-5 Madison, TN 37115. I was born in Hartsville, TN 12/22/1962. I attended High School in Hartsville, TN and graduated in 1981 and went to work for the Beene at Beene's Nursing Home. They helped send me to College at Vol State Community College from the time of 1982 to 1984. I then went to Tennessee State...
Read full review
Citizens Bank
-
harassment and incompetence
Let me start by saying, I live in Florida and my parents live(d) in Vermont.

My mother and father had a mortgage with Citizens Bank. My dad died 10/23/10 and my mother was in the hospital. I was in Vermont helping with things at that time.

Citizens Bank called about payment, I explained the situation (and that my mother would be getting to her financial business when she got out of the hospital). I wrote the check out and had my mother sign it. All was right with the world again.

I returned to Florida in late November, but booked a flight back to Vermont, as my mother was still in the hospital when I left and I felt I needed to get Power of Attorney and take over her bills until she was better.

Sadly, after having flown my mother down to Florida (with her money) so I could care for her in my home, my mother passed away 1/23/11. I had to return north to arrange for her funeral and start the paperwork to become executor to her estate.

I contacted the people that needed to be contacted and explained the situation. Everyone was understanding and sympathetic. However, the day after I contacted Citizens Bank a very rude woman called asking for, first my dad, and then my mom. It was Citizens Bank. I could not believe these people! Even after I told her the situation, she was coarse and rude. She told me to fax the death certificates and executor paperwork as soon as I was named.

After returning home, my sister, who lives down the road from my parent's house and stops in frequently, called to tell me on 2/25/2011 that Citizens Bank called and I needed to call them. I did and spoke at great length with Shayla, who told me to fax both death certificates, my driver's license, my contact information, and a note asking what I can do to keep the account in good standing until the paperwork gets through the courts (how customer friendly is that!?!). I did all of that on 2/25/11.

Thankfully, I had received a check from my mother's insurance and was able to pay all the bills due (I am still waiting for the court to name me executor).

I paid Citizens Bank's February payment (due the 10th) and March's payment on 3/4/2011.

Yesterday, 3/7/2011, I receive two letters from Citizens Bank, one addressed just to my dad and one addressed to both my parents demanding they contact them within 10 days of the date of letter (dated 2/28/11, mailed 3/1/11) or they would turn the account over to a collection agency! My mother and father never paid these people late and have $8000 in one of their local branches. It wasn't like this was a problem account...not to mention the fact that I had spoken to numerous people there explaining the situation AND faxed everything their employee asked me to fax!

Needless to say, I called them in a rage. I did not call the number on the threatening letter, as it is their Consumer Counseling Dept. and I did not need help with paying my bills...although I will probably need counseling after dealing with these inept buffoons.

After dialing and connecting to their automated service, I had to put in my father's social security number so they could "better serve me" and waited for, "The next available representative". Lynn was finally available.

I told her I wanted to speak with a supervisor. She needed the account number I was calling about...thanks for serving me better. I gave it to her and she stated she would take a look at the account. I told her no, that I wanted to speak to a supervisor for the reasons listed above.

After some back and forth, she said she needed to connect me to the 'correct' department and asked what kind of loan it was dealing with (did she not just get the account number?!?)...I told her it was a mortgage. She transferred me to Denise...in the Customer Counseling Dept!

Denise requested the account number, which I gave her. I told her I didn't need to speak to someone about anything other than the fact that I had notified them numerous times over the phone of the situation and had even faxed over all the things listed above and now I just wanted to speak to someone about the threatening letters and ineptitude of their bank. We had a few more back and forths.

Denise then told me that they had received the faxed death certificates...to which I responded that I knew that, that wasn't the point and that I wanted to speak to a supervisor about the things listed above. She then interrupted me to tell me they had received payment (which I had already told her I had paid with the insurance money); I again went over why I was calling and when she interrupted me the 3rd time, I finally screamed at her...asking her what part of, I know they received the death certificates and payments and that I just wanted to speak to a supervisor, did she not understand?!?

Finally, and very condescendingly, she agreed to get one; asking several times if I would mind being put on hold...each time I told her that would be fine as long as I would be speaking with a supervisor.

After about 5 minutes, Ms. Jennifer comes on the line and informs me that I have contacted the wrong department...to which I tell her, "No, one of your employees transferred me here!" She then tells me that this is the auto loan department (but, Denise told me it was the Customer Counseling Dept?!?) and she would need to transfer me to the mortgage department and to please bear with her and she would supply me that number as well, in case I needed to call back.

She was stumbling over herself because she was lying through her teeth...and, after more hemming and hawing, starts to give me an 800 number, which I finished for her because it was the number I had called initially...she then ignored what I had said and asked to put me on hold to get the number.

When she came back to the phone, she gave me an 877 number (877-754-7366) and was mumbling something about everyone still thinks this department deals with all loans...an email had been sent out, but she guessed not everyone had read their email...to which I responded that that was why I was calling...information given to that bank seems to fall into a black hole.

She then tells me she will transfer me to the correct department.

I'm on hold again waiting for, "The next available representative". Finally Donna answers. She asks for the account number. I calmly give her the account number, my name, and that I'm calling about my deceased parent's account. I also inform her that I have already spoken to Lynn, Denise, and Ms. Jennifer as well as numerous other employees on different occasions and I am just trying to talk to a supervisor. She asks if I can verify who I am by giving her my home address, phone number, and last 4 of my social security. I tell her I have faxed all that information to them and she should be able to see my parent's death certificates and all the other things I faxed and to put a supervisor on the phone. She then says she would just like to get a few bits of...I finally just told her that I would contact my lawyer and hung up.

I have not dealt with one employee there that gave me the confidence I was dealing with a professional business. They are a waste of space and as soon as the executor paperwork comes through, we are paying off the mortgage and pulling all my parent's money out of their bank.

I can only hope my parents insured the mortgage against their death...which might explain why they are so eager to put a loan that has been in outstanding status into a delinquent status for a payment 15 days late.

Update: I just received another letter today, dated 3/1/2011, addressed to my father stating, "This letter shall confirm that your recent Name Change request has been received and submitted for processing..." What is wrong with these people?!?
The complaint has been investigated and resolved to the customer's satisfaction.
Citizens Bank
-
auto debit
I submitted a new bank account for my auto-debit loan to come out of in December. It is now the end of February, and they haven't yet managed to figure out how to put that little 10 digit number into their system. Each month, the day after the money was supposed to come out of my account, I get a call that my account is past due and if I don't pay it immediately, my credit will be impacted and they will proceed with collections actions. Each month, I call Citizens and am told that they "don't know why" the money isn't coming out of my account, despite the bank routing number and bank account number being right. I then am told to find a local Citizens branch (closest one is 20 miles away) and pay with a check. Isn't that why I have the auto debit feature? So I don't have to find a bank and pay with a check? I've never seen such shocking incompetence in my life.
Resolved
The complaint has been investigated and resolved to the customer's satisfaction.
The complaint has been investigated and resolved to the customer's satisfaction.
Citizens Bank
-
fraudulant charges
I went to make a purchase at Best Buy yesterday for a total of $109. Only $103 processed on my bank card and it came up with a $6 balance. I did not have the additional $6...so had to have them void the transaction.

Why? I called the bank...apparently I spent over my $500 limit for the day. $500 limit? For ATM yes...for all transactions? Never heard of that. Ok. So I logged in to my account and it showed only $257 had been withdrawn from my account to pay auto pays and checks for the day. The $109 would not put me over $500.

I called back, and this time was told that my auto insurance debited my account twice. Yet that doesnt show on my account that I am staring at while talking to them. The insurance put me over the $500...So I call my insurance...nope they only processed it once. Thats what I thought.

And wait a second, I do the math again...nope even with the "2" insurance debits I still wasnt over $500. I called back...

NO ONE at Citizens Bank could explain it. I asked for a manager and was put on hold for 15mins before the same person came back on and tried to explain it-yet it didnt make sense. I demanded a manager again...on hold for another 10mins. Finally a manager comes on and tells me my insurance charged twice, but the second time they charged double. But...they rescinded the transaction and the funds would be back in my account by today.
I wake up today and check and not only those funds arent there, but neither is the voided Best Buy purchase.

So I am out over $300 right now waiting on Citizens Bank to get their head out of their butt and fix my account so I can do my Christmas shopping.

Merry BLEEPING Christmas A-HOLES
Resolved
The complaint has been investigated and resolved to the customer's satisfaction.
The complaint has been investigated and resolved to the customer's satisfaction.
Citizens Bank
-
International Wire Transfer Gone Wrong
Citizen's Bank has also been completely unreliable with me. Their workers, even their managers, are incompetent. A couple of weeks ago, I tried to send a wire to England.

I paid the amount of money in pounds, and the money was immediately withdrawn from my account. Everything was fine until a week later when I received two letters in the mail. One said I was paying a bank in England the amount of money I sent out, and another said that the bank in England wired the money back to me because of an incorrect IBAN number.

Because of the international exchange rates, I lost a few hundred dollars. Believing there must be some mistake, I called my branch of Citizen's Bank, which then directed me to their wiring company. The woman immediately pointed out that whoever had done the wiring (the banker) had added "IBAN" to the beginning of the IBAN number, making it wrong.

I called the banker, who claimed that it was my fault because I had signed the paper, letting him send the wire. I was unaware, at that time, that "IBAN" had been added in front of the correct IBAN number. I thought it was just the place where they were putting the IBAN number, and the rest had been typed correctly.

The banker said that I had presented him the IBAN number like that, which was a complete lie. I had typed out "IBAN :" (with a colon before the number, nonetheless!) so that I would know where to point when they asked me for the number. Also, my question to you: shouldn't a person who banks for a job KNOW the correct format for sending a wire? Why would I tell you the correct format? That's like a doctor needing to ask you which scalpel to use when you ask for a surgery!

The banker (who turned out to be the manager of that branch) was extremely rude and began to string me along. It was not until I called the regional manager, who was also rude to me, that I had things sorted out. Only after I hassled them twice a day for a week did they grudgingly agree to give me back the $10 outgoing wiring fee, $13 incoming wiring fee, and the several hundreds of dollars of mine they lost due to their incompetence.

Good riddance, Citizen's. I'm going to get my money tomorrow and close my account with you!
Resolved
The complaint has been investigated and resolved to the customer's satisfaction.
The complaint has been investigated and resolved to the customer's satisfaction.
Citizens Bank
-
nsf charges
Tell me how this makes sense;
I had a 30 dollar transfer from my mother so I could buy gas last week, at that time I had 35.95 in my account. After buying gas, a pack of cigarettes and a vitamin water, my account was down to a total of 6.12, green sense, which is a product of theirs injected 3.80 and gave me a total of 9.92, a reoccurring charge posted to my account, it was in pending status when I caught it. I immediately called the organization that posted it and canceled the pending payment as I knew I would not be able to cover it, and I never set the account up to have a reoccurring charge, not only are they hitting me with an NSF charge for the post that I canceled, they saw fit to charge two more NSF charges for the gas, smokes and vitamin water, I've been battling this out with them all day, and will more than likely have to deal with this again tomorrow, all over a reoccurring charge that I originally did not authorize in the first place, I was refunded the money from the organization (xbox live) as I caught it too late and they could only refund the money not reverse the pending payment, but that shouldn't matter should it? I'm only in the negative now because they hit me with the NSF charges in the first place? They said they would reverse the charges for the gas, etc. today, because they would have too since they posted before the xbox live charge, but it still hasn't reflected on my account, and that because the xbox live charge was immediately refunded, to call again when it posts and they would be able to reverse it, but I'm not going to hold my breath since they still haven't reversed the charges they said they would... what should I do?!?!?!?
Resolved
The complaint has been investigated and resolved to the customer's satisfaction.
We are here to help
16 years' experience in successful complaint resolution
Each complaint is handled individually by highly qualified experts
Honest and unbiased reviews
Last but not least, all our services are absolutely free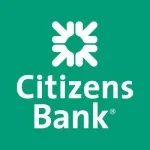 Citizens Bank contacts