Changi Airport Group complaints
170
Changi Airport Group
-
T3 Taxi urshers very rude
I was at T3 Taxi stand directly from exit belt 42 at 1430hr on 12th July 2022. We were being ushered by an old uncle to lane 8. I went there and checked the price is more expensive than the regular taxi and walked back to the queue. The uncles were confused and I explained that I wanted a regular taxi and 3 of them paused and gave me a dirty stare. The tallest man came and ask us "what is this?" in a very rude tone. (why we do that). I explained I need a regular taxi.He said you have so many luggages and I need a big taxi. I only have 2 med and 1 large and they could fit into a regular taxi in Thailand. Then he impatiently said he will get us one.
Desired outcome: Check with passengers first if we mind to take a premium taxi first. Be more polite and more willing to offer assistance.
Changi Airport Group
-
Travel safety compromised at Changi Terminal 1
On 290622 I went to drop my mom at T1 gate 4 for Indigo airlines. Due to some construction there where wooden planks laid out in the middle of the check in area. My mom (55+) was crossing the plank to get to sitting area. The plank was so badly placed without any tape or covering that her sandle got stuck, a cabin bag in her hand got stuck and she fell face down. She got 3 cuts on her face-2 on forehead and 1 on lips. Her face was swollen and bleeding.

We went to raffels medical at T3 where I had to pay 100+ for her check up and treatment and she flew with injury and pain. She will fly for 12+ hours in this condition due to the negligence of Changi for mismanaging construction at T1.

My mom was flying alone and we all were worried for her safety on the plane in case her injury and pain gets worse. She is old and at this age we are very worried for her to travel in this condition. Since she is a tourist in Singapore she had to leave the country.
Desired outcome: Please refund my medical bill and pay compensation for threat to health, inconvinience and creating of unsafe environment.
This review was chosen algorithmically as the most valued customer feedback.
Hi I'm writing in regards of my delayed luggage I was flying on the 13 06 from krakow to Frankfurt and then on 14.06 22 from changi airport to Brisbane. I have checked in both of my luggage cabin and big one I received reference number for both. On 15 06 when I landed I have received txt message from Singapore Airlines as follows We apologise that your...
Read full review of Changi Airport Group
This review was chosen algorithmically as the most valued customer feedback.
Me and my family (including 1 children under 6 yo) landing at T1 at june 8, 2022 11:30 pm, we have a late dinner at Four Fingers resto (close to the snoozing area) until 1am in the morning.. and then because my 6 yo children are tired and need a sleep, we stay at the transit area.. airport security came at 3 am, and forced us out of immigration, even though...
Read full review of Changi Airport Group
Changi Airport Group
-
Airport staff behaviour terminal 1
Thanks to Mr Nabil to meet us to discuss and I would like to highlight the etiquette and behavioural of the staff on the floor and this arrogance to be more controlled on behavioural aspect.

I am sure that the airport team can take care how yo behave with travelogues and ultimately we are ur business .

My flight was on AI 381 departing on 30th May
Desired outcome: Feedback wanted
Changi Airport Group
-
Security check
The security check took away from me a key holder that travel. with mr for 10 years atound the world and it does have a big sentimental value. Including many many times in Changi airport and never a problem. But the secuity just decided that is not allowed now! After many flights!

The name of the secury officer is: Selvakumerreiy (#145487)

I will take a picture of my boarding ticket and the security officer information
Desired outcome: I would like to have my item back in my way back to Singapore next week. Thank u
Changi Airport Group
-
Immigration clearance for people with special needs
Dear Sir/ Madam

Recently I arrived in Changi by AI346 with my mother who is 86 years and a wheel chair passenfer.As she is visiting after 2 years and her LTVP has expired she had to go thru the manual immigration clearance . The Wheelchair helper took her thru the last lane which I was told is for infants and Wheelchair passengers The immigration line was too crowded and she had to wait for about an hour before she could clear the immigration What I noticed was the line was being used by all, not necessarily people with infants and was taking more time than the other regular lines . I do realise the rush after re opening of the borders But for aged people especially in wheel chair there has to be a priority lane for immigration .
Desired outcome: Speedy Immigration Clearance for Wheel Chair Passengers
Changi Airport Group
-
Rude behaviour of security personnel
Rude behaviour of the lady security official at gate A16 sq221 flight to Sydney from Changi on 29th April 2022 boarding at 7:40 PM. I'm star gold alliance member thru virgin Australia and showed her the detail on my phone of my membership and she pushed me back insisting it's still not started. I waited for the announcement and again (2nd time) went to the queue and she tried the same push back to lodge me out of queue. She was very loud and it was embarrassing. I argued on my membership and she very loudly stated that 'OK GO GO GO' and frowned as if I've committed some big mistake. Everyone stared at me in a discriminating way at the entry point. I have never encountered such behaviour in Singapore. I don't need apologies but would definitely like to share feedback for her to improve behaviour towards passengers. It was my right to board after call for star gold members. My velocity membership is [protected] (Harit Iplani) status gold. She is a short height lady guard and wear eye specticals and has short hair. I wish her good luck for future and hope she take this feedback positively. I'm writing this review before taking off (within 30 mins of this episode)
Desired outcome: Better behaviour and kindly don't embarrass / humiliate passengers.
Changi Airport Group
-
changi airport recommends ( very poor service)
Hi changi airport team

i have a complaint and need your help to resolve my problem with changi airport recommends , they have been very difficult and they have been giving me a very very bad service which i don't think they should do.

short detail,

i have rented wifi router to KL last feb10-28 at terminal 3 changi recommends counter , and paid $94.50 , when i reached malaysia during that point of time the router wasn't working at all despite how many times i tried. i quickly try to reach out to them through watsapp/ email and even call the number but no one responded. When i reached back sg last feb 28, i approached the counter and the staff asked me to to fill up the refund form and wait for 2 weeks for refund , after two weeks no refund was made so i tried to email watsapp call but still no respond . tried to connect to their fb page and finally someone replied . BUT UNFORTUNATELY. since March till now going to MAY , they have been promising me to refund my money back and keep telling me that it will be transferred to my account . I AM very disappointed with their service that until now they still giving promises that never happen. pls help me on this matter , because honestly i don't believe anymore on their promises . and i don't trust any words they say
Desired outcome: i want my refund
Changi Airport Group
-
Changi Recommend T1 Departure
Hi,

Your staff at Changi Recommend T1D has been unattentive to customers and does not speak even a word. Using phone (i can see he is on facebook) and just use his computer while i stand infront of him for like 10 mins. He was fidgeting with the printer which i presume is broken down. Please do something about your staff it is infuriating. Occurrence at 2.30-2.45pm, 17 Apr 2022.
Desired outcome: Just get a better staff
Changi Airport Group
-
Cleaning of tables at mr teh tarik, T2 staff canteen, ya kun kaya t3 and kopitiam t3
Hi, I am a airport pass holder and would like to feedback about tables not being wiped clean by the respective outlets mentioned. I dine in daily at all the terminals but must stress about this hygiene issue. Please take a ground walk and see for yourself as tables are not wiped clean, food residue of another diner on the tables.

As we are stressing about hygiene which is very basic and not difficult to apply. This will also reflect on tourist transiting changi airport.

Best regards.

Kenneth

[protected]@hotmail.com

HP [protected]
Changi Airport Group
-
Security thirai raju
I was transiting through Singapore airport on my flight to Paris af0257 on 9 feb , I was accosted by your extremely disgusting character who confiscated my expensive vape, he also took my lighter and my passport and took photos of it (illegal) , there is no problem transiting any airports with a vape other than yours , I can only think that it's a scam whereas these cheap foreign labour you chose to use can sell these items on . I want to file a formal complaint against this horrible little jobsworth , and want either my vape posted to me or refund the amount
Desired outcome: Compensation
Changi Airport Group
-
Misbehaved with wheelchair passenger
I was planned to travel from Singapore to india with indigo airlines. While booking ticket I was requested for wheelchair since I went a surgery a week ago. While boarding the airport staff asked me I need wheelchair, I told that I went a surgery then they ask me fitness travel certificate. I said I'm for to travel. They don't agree n disallowed me to board. Moreover have 20 mins to close boarding, they ask me to get a fit cert with airport doctor which is in terminal 3 since it was early in the morning their is no transportation to that terminal. I don't have choice, I went to see doctor. I already suffered by pain and not able to walk. It was totally ridiculous behaviour by staff their. Kindly do a needful for me. It was totally disappointed and like a torture.
Changi Airport Group
-
Changi recommends sim card
The recommends team didn't help with top-up or any other requires, nor do they answer the phone call or e-mail! I want to make a complaint for the team about the bad service attitude and extremely low work efficiency all the time! Once we received this SIM card, not any instructions or notices we could get from the team at all, it was a impolite and irresponsible behavior to all visitors coming to Singapore!
Desired outcome: Apologize and deal with my top-up!
Changi Airport Group
-
Rude and abusive security officer
We were flying on a VTL flight SQ108 from Sg to KUL when I inadvertently slid my passport incorrectly into the reader. This Security Officer got all riled up, shouted and humiliated me twice, asking me if I was from China. He sarcastically commented that this mistake is only made by Mainland Chinese. These stereotypical remarks are a verbal assault towards the Chinese nationals. It is also disrespectful and reprehensible behaviour by your staff towards a senior citizen. You might want to consider looking into the mental condition of this bigot before he inflicts further damage to your reputation.
Desired outcome: An apology and a warning issued to the staff
Changi Airport Group
-
transport T3-T4
Letter Review for reference
26.12.2021

Greetings to
CHANGI AIRPORT TEAMS AUTHORITIES

Just for a clarification propose,

I have informed the feedback teams regarding of the transportation,

For occurrence incident took place on (25 November 2021 till now 26 December 2021,
Regarding to file the complaint of inconvenience pick us Staffs going for a PCR at Terminal 4 was such unpleasant and unprofessionalism experience. / Therefore there is no signage or stand to mention where is the pickup point is as I understand Omicron new variants causes us many inconvenience that the buses we might be missed or not scheduled for transportation picking up us to the point.

I want to highlight this as many airport workers are very unhappy with the issues.

As any unexpected circumstance delay happened will affected to every safety ambassadors/staffs we will need to wait the transport buses, the drivers shouldn't expected that to wait for us before leaving and not just left us unattended while the workers are queueing for the bus. Some workers said how come pick up is at Door 6 not via 7. Mixed up with Dino Shuttle as well as Staff Bus.

Deepavali/ Christmas Eve / Christmas Day especially are the very pack periods that workers are working very hard and you guys must think of us to provide a convenience by just not taking good care of us.

Thank you.

Mr Justin
Changi Airport Group
-
Airport
I would like to highlight my unpleasant experiences that I had encountered whilst I had arrived Singapore Changi Airport on 8 December 2021. I can arrive by a VTL flight from Melbourne to Singapore at 0515hrs via terminal 2. I had expected to be guided and led through as what was told to me via emails and that was never the case. Upon arrival, there were no clear instructions on where the customs was and I had walked all the way from Gate C to Gate A. I had stopped and asked the Airport staff, who were sitting and using their mobile phones instead of assisting me. I was rudely told to go to Gate B and go down. I was appalled by the rudeness and commented that why wasn't there anyone to guide through passengers. When I arrived at Gate B, I was addressed by the staff as a male, and she was unsure that I arrived by a VTL flight and didn't even know where I should go for the customs clearance! I decided tp try my luck, and went down with all the misguidance and mis interpretations given by the staff. Everywhere I went the airport staff, were busy using their phones, instead of helping people. Utterly disgusting and disappointing! When I went to baggage claim, my bags were thrown onto the floor and when the staff saw me getting and struggling with the bags, refused to even help. There, again, no one was there to guide me to the Covid swab area when it was told to me in emails, that there will be people everywhere to help me. I had to look out for signages to guide me and they were so misleading. Again, no one to ask for help. All these created so much of frustrations and time. When arrived at the Swab area, again I was addressed as a man. When I proceeded to the taxi area, I told the staff clearly that i wanted a city cab or comfort cab. As there was none there, the staff told an Indian guy, who was diverting passengers and told me to rake the Mercedes Benz cab. I said no and requested what I had mentioned. To that he said there are no City Cabs and Comfort cabs ANYMORE, nowadays? Really? In Singapore? I'm a Singaporean. Then, he told me very rudely that they don't accept cards. I was like since when and he was talking politics to me and I was like I just arrived and I'm seriously not interested in gossips at that time. I'm really very unhappy and disturbed by how I was treated in Singapore being a Singaporean. It was really a very unpleasant experience and I do want a reply based on this soonest.
Changi Airport Group
-
Changi Airport Terminal 3 - Paradise Dynasty
Hi team,
It's common to experience bad service every now and then, but sometimes it's just no excuse and has to be brought up for review.
TL;DR:

1. Our 1st server Nelly screwed up almost half our order despite confirming and circling each menu item, missing out 3 items, First our special order soup, then we realized 2 more were missing, which needed us to prompt a 2nd time.

2. The 2nd server Ping Hie, noticed the mistake after a while and promptly rectified it

3. The cashier did not double-check and charged us for the special order of soup TWICE

A group of friends and I visited Changi Airport Terminal 3 at Paradise Dynasty on 25th November 2021 between 6:30 pm - 7:45 pm.

It started with us grabbing a queue number for a group of 5 (at 6:15 pm) and also letting them know that we only want to be seated around 15mins from now as we were still waiting for our friends to arrive.

They said no issue, and to return 15mins from now with our group, but when we did, they told us we needed to wait as they did not set up the table for us yet, which was another 10mins of waiting whilst there was no other group of 5 ahead of us, we were the first and next in line since grabbing the queue number.

They then proceeded to bring us to 3 combined tables.. for a group of 5.. meaning someone has to face an empty seat in front of them. I pointed to the 2 empty round tables practically next to us and asked if we could be shifted there, they said it was a blind spot (but after we were seated we could clearly see the entire restaurant and furthermore its was near to the back where staff would drop off dishes. (definitely not a blind spot?)

Raised eyebrows, but no big deal.

It got really unsettling when we were served by their staff Nelly, which listened to our requests for warm water and special order of soup, and forgive our mistake since it was a Chinese restaurant and we've been there MANY times,  we said everything in Mandarin naturally. Nelly gave a questioning look before speaking replying in English acknowledging the order and going through our menu items and even clarifying the special order of soup.
It was then we figured out she isn't Chinese despite looking very convincingly so but made no attempt to let us know so we could very well communicate in English if necessary.

We say around for 20mins or so? Our warm waters were not being served and our order was seemingly not entered since they would have usually brought the confirmation slip over and re-confirm the items with us very quickly.

Our fault as well since we didn't bother to check the slip when it finally did arrive, as we never had a bad experience before there and the shift manager, a tall gentleman, was equally nonchalant in engaging us as he essentially tossed the slip on the table and walked away.

As it turns out our server Nelly left out 3 items, vegetables, beef, and that special order of soup which she personally clarified with my wife while she was circling the menu items in acknowledgment of our order, disappointing.

We flagged this out to her that she forget the soup, and she was confused, and helped enter it, which prompted us to check the slip, and found out she missed our TWO other items. Which brings the question, what was she circling the items for?

Shortly after we believe her colleagues noticed her mistakes and changed her out for a senior server, which was actually very prompt in rectifying the issue, Ping Hie deserves stand-out praise for helping her colleague and ensuring our meal was not delayed further.

Lastly at payment, we were charged for the special order of soup TWICE. Unsure how that happened.
We were rushing to our 8:00pm appointment and missed that out on our end as well.

Would like a refund to the card for that S$3.80++ at the very least.
Cheers
This review was chosen algorithmically as the most valued customer feedback.
I spotted a man on full PPE outfit inside the MacDonald outlet at Tampines Mart (@St 32) on 23 Oct 2021 at around 6.45pm . As I did not understand why would anyone be wearing this outfit in the public, I therefore confronted him. He told me he was a driver. When I questioned him whether he knew that he was not supposed to wear his PPE out to the public, he...
Read full review of Changi Airport Group
This review was chosen algorithmically as the most valued customer feedback.
Dear Sir /Madam, There was an incident happened at Changi Airport Terminal 1 on 3rd October 2021. I am a former Filipino and my husband is a Singaporean. We have read everything on your website and The Ministry Of Foreign Affairs site before booking our tickets to Cebu, Philippines. We were at Terminal 1 Changi Airport yesterday for our flight (BYJF9A...
Read full review of Changi Airport Group
We are here to help
16 years' experience in successful complaint resolution
Each complaint is handled individually by highly qualified experts
Honest and unbiased reviews
Last but not least, all our services are absolutely free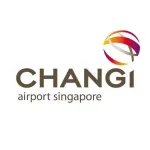 Changi Airport Group contacts