Singapore Airlines complaints
495
Singapore Airlines
-
Poor service and totally unacceptable.
Being a PPS )PPS no: 8390016076) I always received excellent service for both business or economy class travel. My coming back on 22 May 2022 on SQ 216 is probably the most disappointing experience with SQ in my 30 years of flying with SQ. No greetings from chief steward neither a courtesy call from the chief on duty. The service is completely opposite when i flow on SQ 215 from Spore to Perth. After 2 years of C19, my 1st flight on SQ 216 was very dispapponted. The duty personnel were busy among themself with laughter n jokes but forgotten they are on duty.
Desired outcome: I want to make a point / complaint that after 2 years of CV19, flying is back and so must be the service quality and excellence. SQ 216 is one such bad experience.
Singapore Airlines
-
Waiting on refund for flights booked in october 2019. - reference - pcr5eb
We booked through a travel agency in Oct2019, to fly with Singapore Airlines. The travel agency when into liquidation in Feb 20, I contacted Singapore Airlines to check if our flights had been issued and was still all good to go, this was fine. Come July 20 Flights were cancelled from Singapore due to Coronavirus, I have been trying ever since to get my money back - several emails, phone calls (over 20 hours) and a few weeks ago tell me they refunded the money last year (April 21) to a 'random' intermediary company I have never heard of. I try to contact this company and they do not speak with the public - only travel agents and airlines.

I receive an email today from Singapore to say they have refunded my money again?! but when I call them to say to where they cannot answer me and have to investigate it?! This is appalling! It is my money and over 2 years of waiting!
Desired outcome: I just would like my money refunded back to me.
Singapore Airlines
-
flight booking
Despite booking a flight using points and after having a ticket issued , Ticket no 6182435861366, with 'status confirmed' marked on it, i am unable to get Singapore Airlines to confirm my flight.

I am unable to book accommodation, hire cars, leave from work, and am not certain if i attend the airport on that day that i will have a seat on the plan.

Despite multiple messages, emails and phone calls, nobody calls back or advises me.

When i wait several hours to speak to someone i no clearer with continual reference to redemption flight and escalating it.

I am not even able to re book on another flight or make other arrangements because i don't know what is happening with the flights.

Why is no one able to inform me?

Tony Metcalf

+61 418 948 669.
Desired outcome: singapore confirm to me that when i go to the airport there will be a seat for me and wife on that plane,
Singapore Airlines
-
No Compensation for fouling up my seats
Singapore Airlines I have been calling weekly to SQ hotline since start of April to request to book extra leg room seats for 2 person. The agent Yvonne mentioned that I do not need to worry as she had secured the seats under our bookings and we were left to make the payment 2 weeks back. Not to forget the price of seats increase with time and I was still willing to absorb the increase of price even though SQ had dragged resolving my case. I waited for a call back to make payment but it didn't happen. On 2 May, I checked the system and realize the seats that were secured for me were booked by other passengers. I called in to SQ hotline and agent Ben mentioned its booked by others. I seek for an explanation and requested to escalate my case to seek compensation. He mentioned no compensation can be done even though they admit the agent had fouled up my booking of extra leg room seats. He said he will put up a request to escalate my case and i can return a call 3-4 days later if no one returned a call to me. I called today 7 May to ask on my case resolution and again the relevant dept did not want to answer my call to give me an explanation and told Andy to inform me that no compensation can me made. With such an established company, I'm puzzled with how they deal with customers. I've also wrote in to SQ but no reply from them yet. I'll be flying in a month time and things have yet been resolved since my first call made 1 month ago. Please advise.
Desired outcome: Compensation to offer something.
Singapore Airlines
-
my paid extended legroom
My husband and I, purchased on March 4, 2022 a roundtrip ticket from EWR Newark NJ USA to NAIA Manila Philippines for our trip from May 14 , 2022 to June 4, 2022. OUR BOOKING REFERENCE IS 5FB75L and we purchased 2 extended legroom seateach on flight SQ021 (EWR-Changi) with seat number 31A & 31C, flight SQ918(Changi-NAIA) with seat number 55B & 55C, and flight SQ022 (Changi-EWR) with seat number 31A & 31C. I requested for wheelchair assistance online. Someone from Singapore Airline called me and granted my request for wheelchair. After that request, I found out that i no longer have all my 3 paid extended legrooms seats besides my husband. It showing that i have no seat assignment which is absurd as I paid for that 3 extended legroom seat. So i again contacted Singapore airline online to find out what happened to my paid seats. After a few days, someone from Singapore airline called me. she told me that i lost my 3 extended legroom seats because i requested for a wheelchair. My extended legroom seat was meant for abled bodied person only. I told her that the first S. Airline customer representative never informed me about this that day I requested for wheelchair. i told him to give me back my seats back and she told me she cannot do it unless i canceled my wheelchair request. So i have no option and was forced to cancel my wheelchair request to get back all my 3 extended legroom that i paid for.So after that conversation, i was able to get back all my 3 paid extended legroom seats back again. Yesterday April 26, 2022, i got a call from SHAIK FARSAL after replying to his email with regards to my extended legroom seats. i told him I already got back all said 3 seats. He checked on my flight details and he told me that i have no seat assignment on my flight SQ021 EWR-Changi. So i check on my side and to my surprised, my 31C extended legroom seat was no longer under my name and that I now have no seat assigned. I ask him what happened? He told me that because i requested for a wheelchair the first time. i told him i already canceled my wheelchair request and all my paid extended legroom seat was reinstated back to me. He again insisted of the wheelchair request that i made. I told him if that's the case, how come my other 2 extended legroom seats are still under my name. He told me he cannot give me back my seat as it was already been purchased by another passenger. SO YOU WERE ABLE TO REMOVE ME FROM MY SEAT THAT I PAID FOR TWICE AND YET YOU CANNOT REMOVE THE PERSON WHO jJUST RECENTLY BOUGHT MY SEAT THAT I APID FOR ON MARCH 4, 2022? I WANT MY SEAT BACK AND IT'S NOT MY PROBLEM IF SOMEBODY BOUGHT IT ALREADY. YOU NEED TO REMOVE THAT PERSON FROM MY SEAT THAT I PAID FOR. HE INSISTED HE CANT DO THAT. SO I TOLD HIM YOU ARE DISCRIMINATING ON ME. MR SHAIK FARZAL UPON HEARING THAT YOU ARE DISCRIMINATING ON ME, SUDDENLY HANG-UP ON ME. UPON CHECKING AND SCRUTINIZING MY FLIGHT SEAT DETAILS, I FOUND OUT THAT MY 3 PAID EXTENDED LEGROOM SEATS WERE ALL WHEELCHAIR ACCESSIBLE SEATS. SO WHY REMOVED ALL THOSE 3 SEATS AFTER I REQUESTED FOR A WHEELCHAIR ASSISTANCE? AND AFTER I GOT BACK MY 3 PAID EXTENDED LEGROOM SEATS, WHY DID SINGAPORE AIRLINE REMOVE AGAIN AND THEN SOLD MY SEAT 31C TO ANOTHER PASSENGER FOR THE REASON THAT I REQUESTED A WHEELCHAIR WHEN I CANCELED IT ALREADY. THAT'S OUTRAGEOUS AND AN ACT OF DISCRIMINATION ON MY DISABILITY. SAID 3 EXTENDED LEGROOM SEATS 31C, 55C & 31C ARE ALL WHEELCHAIR ACCESSIBLE SEATS. SINGAPORE AIRLINE CLEARLY VIOLATED AIR CARRIER ACCESS ACT (ACAA).
Desired outcome: i want my extended legroom seat back that i paid for
Singapore Airlines
-
Extremely Poor Counter service at Changi!
On 31 Mar 22 around 7.10pm, my friend and I checked in at the SQ [email protected] for our SQ227 flight to Hobart Tasmania. After 1 hr in the Q, we came to the counter. The female staff (can't see her name badge) told us she couldn't check-in our bags through to Hobart and we had to carry them out in Melbourne airport and check-in again with our bags at Mel airport for the 2nd leg to Hobart. I was surprised that we were not notified by SIA of this as we bought our tickets directly from SQ website and I had assumed that we merely need to change flights and the bags would automatically be transferred. Her explanation was that the Virgin airlines from Mel to Hobart is code sharing with SQ and that's why the connection is done when we bought the tickets but the bags could not be transferred automatically. If we want to have the bags to be collected in Hobart we need to go to the [email protected] 6 and enquire about alternative flights to Hobart! Our anxieties was after Q-ing for 1 hour, we had to Q at another counter to check on alternate flights; would there be additional costs if we change flights, and what was the transit time in Mel (assuming we still take SQ227 to Mel) if another flight to Hobart was taken. Also with the existing tickets, would we have time to collect our bags in Mel, check out of the airport and check in again for our flight to Hobart as we were not familiar with Mel airport? Instead of leaving the Q I asked her to call the Ticketing counter to check on our concerns instead of us moving the trolley of bags. She took her mobile and moved out from her counter. After about 5 mins, she returned and even with her mask on, we could tell that she was not happy. There was no eye contact when she told us that she would tag our bags to Hobart but we would need to get our boarding pass to Hobart in Mel Airport. We were so glad that we didn't have to worry about our bags and thanked her for helping us out. However, to our great disappointment and dismay, she told us a LIE(sorry, Upp Case used here but it was a shocking experience!).

At Mel Airport, as we were exiting after the immigration counters, we were stopped by the Security Staff asking us about our bags. We told him that the SQ staff had told us that the bags would be tagged to Hobart from Singapore and we just need to get our boarding pass at Virgin. "No they will not be. Do you believe me with my 35 years' experience or the counter staff in Singapore" he said. And true enough, our bags popped out at the conveyor belt! We were so shocked that we could have landed in Hobart without our bags! How could she have fooled us like that? It's been more than 2 years since we have travelled and to experience such shocking service and outright falsehood is truly disappointing and upsetting to say the least.

I had actually given my feedback during our stay in Tasmania in response to the usual SQ feedback emailer. However, there was no reply or acknowledgement to my feedback so that's another disappointment with SIA service. As a Singaporean who had always heard our foreign visitors praise SIA's service, I'm so disillusioned and saddened by my personal experience.

A very disappointed Singaporean passenger

Alice Ong

[email protected]
Desired outcome: An explanation and an apology for the extremely poor service given. Refresher course be given to staff who had not been working at the customer service counters so that service like this will never be repeated.
Singapore Airlines
-
Contact center and reservations
I have never ever been frustrated with any airline the way I am with SIA as it has now become a third-class airline and not the first-class airline that I was happy to travel with.

I am a Krisflyer Gold member in Dubai and the offices are closed for the weekend. In any case, even if I contact the office in Dubai I am told they do not accept commercial bookings and I have to call the contact center in Singapore.

This is where the nightmare starts. Even in spite of choosing the redemption booking option, I get some staff who finally answers after a long hold and says they are from commercial bookings and cannot deal with me and that someone else will call me back. This has happened on each and every call of mine and it is evident there is no one there from redemptions.

That call NEVER comes and even if they do call after several days by that time the seats have disappeared.

The chatbox is utterly useless as no one ever comes online even after waiting for hours.

Please try to learn and take a lesson from other airlines in the world who are much more busier than SIA and do not fail in their performance.
Singapore Airlines
-
Was not boarded on flight for not having a visa for Malaysia when I was just transiting through Malaysia
I was traveling from Melbourne to Karachi, Pakistan (i.e my home city) and I had booked a ticket with two Airlines, I was flying with Singapore Airline on the 22nd of December 2021 and was arriving in Kaula Lumpur airport on 23rd December 2021 at 10:20 am, I had booked the next flight with Pakistan International Airline from Kaula Lumpur to Karachi that was departing at 1:00 pm the same day from the same terminal(i.e just after 2 hours 40 minutes after my landing in Malaysia). Singapore Airlines rejected to board me on the flight, when I had all the documents with me including my PCR test and Covid vaccination certificate, also I had my airline ticket with me with the second airline as proof that I would not be staying in Malaysia. I was shifted from one counter to another without being addressed. All I was told was I m being rejected to board on the flight since I don't have a valid visa to Malaysia.

After I came back I wrote an email to the Malaysian consulate in Melbourne asking them whether or not I needed a visa to travel and they told me that there was no such requirement. I m attaching a screen-shot of our conversation over the email.

Based on a rule which wasn't even there I was rejected to board on flight as I was told by a Singapore Airline employee that the visa was required to travel to Malaysia even though I repeatedly tried to show my ticket with PIA explaining to them that I m only transiting in Malaysia for less than 3 hours and I have a next flight ticket with me but I was told that the only rule was that I need to have a visa to Malaysia since I was traveling to Malaysia with their airline.

I believe this is a lack of diligence on part of Singapore Airlines staff that caused these circumstances for me and my family.

I then booked through Emirates, which was flying just after 2 hours of the Singapore Airline flight as I was at the airport since I could not afford to not go as all my family awaited in preparation for my wedding. The ticket cost me over $3000 which took a real financial toll on me that reflected in my wedding.

As a result, I had to do everything on a very minimalistic budget and was unable to fulfill most of the things my wife expected me to do for our wedding.

I was going to Pakistan for my marriage, I was going to meet the family of my girlfriend, it would have been the first time that I was going to meet them and I had to take care of everything financially so I was saving money given the family involvement for marriages in Pakistan I wanted to set a good first impression on her family hence I booked a ticket with different airlines to save cost. But due to this cancellation, I had to book another ticket which completely devastated my budget, given the nature of the occasion, it was really important for me to visit Pakistan but this event really affected me and my relationship emotionally and psychologically.

I got delayed in filing this complaint as I was emotionally settling and trying to normalize the impact this had on my relationship with my partner. We are now married but have great financial difficulties and resentment in our hearts for the things that we couldn't do the way we planned for the biggest event of our lives!

I m writing to get the ticket refund and compensation for the emotional toll caused by this. I m asking for this because even though it may not be the same but I want to take my wife on a honeymoon trip and where we would be able to do a few things that she had to sacrifice for earlier.
Desired outcome: A) Refund of the tickets that I paid for, from:1) Melbourne to Kaula Lampur: $8952) Melbourne to Karachi with Emirates: $3034B) Compensation: $10,000
This review was chosen algorithmically as the most valued customer feedback.
Michael Vaz Solitaire 831 002 4125 Flight SQ953 Jakarta to Singapore 18th February 2022 First Class I was checking in at the extreme left counter for first class/business passengers. I was queuing up behind another passenger maintaining Covid distancing and when it was my turn, short dumpy lady barged in from of me and rushed into the counter to...
Read full review
This review was chosen algorithmically as the most valued customer feedback.
I was travelling to Australia / Brisbane from Singapore Airlines on 27th February 2O22 this year. My flight number was SQ 441 while coming from Nepal and while travelling to Brisbane from Singapore, my flight number was SQ245. I had around four and half hour transit at Singapore airport. I landed from Nepal at 27th Feb at 6:4O am and my next flight to...
Read full review
This review was chosen algorithmically as the most valued customer feedback.
I boarded SQ446 from Sin-Da on 16 February (Wednesday). After disembarking from SQ212 from Syd, I felt I have boarded an aircraft where the economy class can correctly be identified as "cattle class". The aircraft had narrow seat width which was not only uncomfortable but can also be identified as a safety hazard in case of an emergency. The passage between...
Read full review
Singapore Airlines
-
Booking flights from unused flight credits
QY45L3 flight credits worth ~$11580 Aud

Tried 3 times now in 3 days and various flight combinations with the Booking Help Center and get told there are no seat in business unless I pay around another $4000Aud.

Yet for only around $600Aud I can buy the same seats requested straight off your Web site?

Tried to do a multi-class flight in an attempt to reduce cost but was told there was not Economy seat available at all on 2nd April. (What Crap)

We also an to book my wife parents (Singaporeans) business class to join us but cannot until you resolve our flight booking nightmare.

It appears as a very blatant money grab by the airline or false information is being published or purported as fact?

I doubt it is the poor operator I get each time but some sort of anti-competitive policy Singapore may have in place to obtain more money from people?

Tried on line and it wont let us book either

With less than 10% of compliments resolved I wait with baited breath
Desired outcome: Book my flights for what is a reasonable and justifiable additional cost.
Singapore Airlines
-
Service
My reference number is: 5CCUCM

Singapore Airlines has changed my flights due to 'operational changes'. These flights do not suit me as you have me stranded at an airport for more than 24 hours. I attempted to contact you 4 times via their email contact form, with no reply. Apparently you contact a customer within 15 working days - I contacted you on 21/21/21. To date I have not heard from you. At this stage I now cannot accommodate any possible changes other than to re-book the entire return flight. It is impossible to get hold of any agents to even arrange this change. I cannot now travel in anyway to accommodate your 'operational changes'. I can however look at the same return flight path in Dec'22.

If someone can contact me that would be appreciated. I do not want to lose money but I cannot continue on this path with no communication from Singapore Airlines. It is disgusting and unacceptable. I just need to see my elderly mother and Singapore Airlines is being absolutely useless!

Please help me resolve this.

My contact details are 0451160076

Regards

Tracy
Desired outcome: Help me rebook my entire return flight in a timeframe that suits me or just refund me so I can do it myself!!!
Singapore Airlines
-
Cancelled Flight Ticket reimbursement
We bought return tickets from Auckland to Mumbai via Singapore and back. Our return flight was cancelled due to corona lockdown. When enquired about reimbursement we were told that full refund would be available so we cancelled those tickets. When Singapore Airline informed that flights on 1st and 2nd September are allowed we purchased new set of tickets without initiation of any cancellation process on previous tickets outstanding. Unfortunately new flights announced by Singapore also got cancelled due to another lockdown in New Zealand.

When later we applied for cancellation of both previous referred sets of tickets following what has happened
Contrary to Singapore Airline announcement of full ticket refund, we have not been paid reimbursement of Airport Tax amount portion of the ticket.

So please confirm why you have not reimbursed airport tax portion which stand contrary to what was promised by Singapore Airline?
This review was chosen algorithmically as the most valued customer feedback.
I booked a VTL flight (Singapore Airline) couple of months ago to pay a visit to Sri Lanka. I specifically needed it under Singapore Airline since it is under this VTL line and I am a long term customer. I received all the confirmation, reply and a courtesy call from Singapore Airline untill the last moment of issuing boarding pass. I've never know thi...
Read full review
This review was chosen algorithmically as the most valued customer feedback.
To whom it may concern. I am writing to you regarding the treatment my son and his family received at Manilla airport when trying to board a Singapore airlines flight. My son Osker is both physically and intellectually disabled with high functioning autism, ADHD and auditory processing disorder. He suffers depression and anxiety. For this reason, I (Osker...
Read full review
Singapore Airlines
-
Booking reference 6UHM2H
Booking reference 6UHM2H

I booked a flight with SA with a return flight to Melbourne. I was informed that there was no Economy Class available for the return due to the COVID restrictions.

I decided to pay, despite not being able to afford it, as I was told there was no other option than business class.

I purchased this. The flight was then changed to a later one.

On flying back there was a total of 20 passengers on the plane. Having spoken initially about my reservations for booking a business class seat due to the financial toll, I was not assisted or helped to convert my flight to economy, despite there being over one hundred seats available. I have since called twice about this, and have told this has been escalated but have not received any calls whatsoever. It's now been 3 weeks.
Desired outcome: Travel credit reimbursment
Singapore Airlines
-
Refund for flight cancelled due to travel ban
I would like to get feedback on my refund request last July for flight AYI87A. Scoot did not cancel my booking despite the travel ban. According to IATF, only special flights from Airlines with permit granted by the goverment are allowed to bring PH citizens back to Philippines. SCOOT do not have any permit. I am not eligible to board the flight, they did not cancel the flight and will not issue a refund. I should be eligible for a full refund because there is a travel ban and the airline have not secured any permit to fly back to Cebu bringing PH Citizens. I called customer service was told they will get back to me with the refund. Its been a week and still no feedback. I was forced to move my flight to September 2 and SPEND more money for rebooking just to save the unused ticket and get a refund. Because if I will not move my ticket, SCOOT will hold it against me for "no-show". I called again their customer service and they told me I will not get a refund. That is unfair, they will not let me board the flight and they will not refund either? Its not my fault there is a travel ban and Scoot did not secure any permit to fly PH Citizens. I am demanding a full refund as this is too much hassle, I lost so much money rebooking and their customer service is very rude. They told me they will call back in 24 hrs yet no one called me back.
Singapore Airlines
-
Unprofessional behavior of staff
To whom it may concern,

I am writing in to inform you of the unprofessional behavior of one of your staff in Singapore Airlines, Winnie Wang Wei Yu, ( @winniewangweiyu ) in instagram. Recently KTV Lounges have become notorious for causing a spike in Covid-19 cases. Winnie has been working as a KTV hostess in DYNASTY KTV ever since covid started under the category called "SQ girls" as they get paid higher after clients know they are from Singapore Airlines. She sold herself with the title of being an 'SQ girl'. You can find record of her working at Dynasty KTV as the management keeps the informations of the girls who worked there. Recently she was also known as a homewrecker on social media, she was involved in another men's family and broke a marriage while the men's wife was pregnant and it spreaded through the whole social media. There are still articles of the issue if you google her name. There is also photos and Tiktok videos of her in SQ uniform. After seeing her behavior, I am very disappointed in your airline. My family and I has always been loyal customer to Singapore Airlines before Covid. I am concerned that her actions are hurting the reputation of the company.
I hope that you understand my concern and take the required actions to resolve this issue. Thank you.
Singapore Airlines
-
refund for covid 19 flight booking
We booked Singapore Airline Flights for Richard Konrad Szekely and Carole Anne Szekely Tickets :Brisbane-Singapore-Brisbane total price $4, 500.66
Richard Konrad Szekely SQ /ETKT618 3363112992
Carole Anne Szekely SQ/ETKT618 3363112991 The tickets where booked online Via Singapore Airline Agent "SKIDDOO .com .au"
Due to the Covid tarvel ban the Singapore flights where cancelled by the Airlines .
We requested a full refund from SKIDDOO (In early May2020), but did not get any positive answer from them.( Only excuses like ;"we are vey busy at this time" ..." we address your questions soon". and so on.
We phoned Sing.Airlines in October 20 for the Status of our Ticket. The answer from Sing.Airlines was : "we have already paid the full ticket price back to Skiddoo"
Any attempt to contact Skiddoo fell on "deaf ears" we had no payment or answer from Skiddoo, since.
Please help us to get our refund
I am sure your representitive / Travel agent acted not in your interest.

Regards Richard Szekely.Cleveland Australia. [email protected]
Desired outcome: To get Flight refund
We are here to help
16 years' experience in successful complaint resolution
Each complaint is handled individually by highly qualified experts
Honest and unbiased reviews
Last but not least, all our services are absolutely free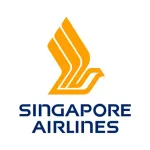 Singapore Airlines contacts