Air New Zealand complaints
95
Air New Zealand
-
Long hours wait for help over the phone.
I wanted to change my flight and it didn't give me any option to do it online. It says call AirNZ to change or cancel the booking. I called them and waiting for hours but no response.

It's ridiculous waiting for that long without knowing that they will answer or not and without any queue number. Really bad service from AirNZ

It's gonna be almost 2 hours now and still waiting for them to connect me with someone from help center.
Air New Zealand
-
Refusal by Air NewZealand to refund our voucher when we are legally unable to fly
We are not vaccinated for Covid 19 and therefore are not able to enter New Zealand which was our intended destination for this flight. As we can not enter NZ we are not able to use our voucher for booking reference CHRJ2H and seek a full refund for the amount paid. When the flights were booked and paid for there were no conditions on being vaccinated to enter New Zealand and therefore we have a legal right to request a full refund.
Desired outcome: Full refund
Air New Zealand
-
Cancelling a flexirefund ticket
I have booked a flexirefund flight as advertised on TV and have to cancel it. I have tried using the on line site Manage my Booking which says it does not enable cancellations. I have tried phoning the 0800 number which has a 3 hour wait during the day and also up until 1a.m. in the mornings for 4 days and nights. So much for paying extra to be able to cancel a flight if I am unable to contact A.N.Z.

I have sent an email to A.N.Z. and got a reply that it is an unattended adress

My flight is booking ref SM4XDH on Monday

Maurice Eddy

[email protected]
Desired outcome: Reply to cancel of booking and the refund I paid for
Air New Zealand
-
Computer error / no reasonable name change options
I booked flights for my family and I on 27/1/22. On the 19/5/22 we were made aware that both passengers on the itinerary are booked under the one name.

This shouldn't be possible to book the same name twice.

Call centre could only suggest rebooking (at a cost of triple the price the original ticket). It is unfair and unreasonable for Air New Zealand to suggest I pay $450 for a name change, a fault in their system that was processed anyway. This is extortion of a loyal customer, I was respectful when I explained this and yet hung up on by customer service - appalling.
Desired outcome: To offer a name change of the second passenger at a fair and reasonable price and for duplicates within a booking to have an error alert.
Air New Zealand
-
Refund on a flight
Hi

Booking Ref. RQ4AFH- Sydney-Norfolk Is (return)

I have used your website, the 1800 contact phone no. and the messenger app to get an answer. I am aware Air NZ no longer flies to NI, so I am applying for a refund to a ticket I bought in early 2020.

The first time I used 'Manage Booking' and typed in my Booking Ref. then my surname, the website gave a 1800 no. to ring which I hung onto for 1.5 hrs. Later when I went to Manage Booking again and typed in my Booking Ref., my surname was not requested. Oscar told me to use Messenger in which I told my story and got the usual 'sorry' story from ES. That was last thursday. Heard nothing since.

Would like to hear from you

Robert Richards +61 407 718569
Air New Zealand
-
Booking & Call centre complaint
I recently changed my flights from Sun 15 May to Tues 17 May flying from LAX to AUCK. Initially I was suppose to book for Tues 10th my mistake, I do pay for the difference and book Tuesday 10th. Air Nz have taken the money from my account however unable to change nor update my ticket so I'm stuck. I need help, no ones answering the phone and I just wanna go home.
Desired outcome: I want my booking to be updated to May 10th Tuesday without having to Pay another $260. Also, someone from the call centre to answer my calls.
This review was chosen algorithmically as the most valued customer feedback.
Hi there. I had two return flights on 22 April 2022, the first was Napier to Auckland, then Auckland to Sydney. I had an infant 16mo and was flying alone with him. I had one checked in luggage of 23kgs and a travel stroller that folded for travel. At Napier airport when I checked in I asked if they could not check my stroller in to Sydney as I needed...
Read full review
Air New Zealand
-
About my cancelled tickets KVKYO7(Airline reference number:CHP7SH)
I booked tickets through GOTOGATE from Auckland to Sydney

Here is the reply from GOTOGATE:

"We would like to inform you that we have not received any refund for this booking number.

The refund application has been rejected by the airline. Kindly contact the airline for voucher.

Airline reference number: CJP7SH"

I contacted both of you but still N
Desired outcome: Please refund
This review was chosen algorithmically as the most valued customer feedback.
Good Morning On the on the 23 March 2022 I flew back to NZ with Air NZ and was very disappointed in the service I received by the flight crew. Having flown Air NZ multiple times growing up due to my father working for the company I have always found it to be outstanding and the airline I would first choose to fly, due do its professionalism and top...
Read full review
Air New Zealand
-
Flight change fees and no pick up at customer service
Hi,

I booked flights to Auckland from Melbourne in December.

I had to change multiple times thereafter, due to changing border restrictions and incur costs each time.

More recently I have been trying to see my family for Easter. I am completely unable to speak to a human and have waited on hold for over an hour multiple times over the past 7 days without success. I have just paid another $530 to change flights from April 14 to April 17 for my son and I due to a legal issue.

I now see the only flight on April 17 is departing Melbourne at 5pm and arriving at 10.30pm which I will not put my 4 year old through. I am unable to reach Air to refund the flight change, or indeed the entire trip as I am now completely over the expense and difficulty of getting assistance.
Desired outcome: Full refund on all fees paid to book flights and change due to NZ governmental border changes.
Air New Zealand
-
services.
Hi team,

I am trying to use air NZ both, back and forth on a trip to Sydney in the second week of April, but unfortunately no return flights from Sydney to Wellington. (not a single one available!)From Apr. 7 th to April 17th,

if all flights are already fully booked, should not you introduce atleast 3 more flights during this time, so people who want to come back, obviously can come back safely in the national career.

Its sad and disappointing, when your national career leave you high and dry, leaving very big gaps in their service, so we do not get the consistency of regular service. We majority cant afford, business class, so no point keeping business class seats.

Please look into this anomaly in service from Sydney to Wellington , during above period, and introduce atleast minimum 3 flights to cater to the needs of the general NZ population. I am sure if you introduce more flights they will have an economic load.

However, kindly note that essential feature of a national carrier, is to provide a consistent service, some times even at a slight loss, in order not to let down their regular customers, who count on them. Peoples loyality start to sway, if you give adhoc, irregular, inconsistent service to them. leaving a gap of 10 days with out a service between Sydney to Wellington is a huge dis service to loyal customers.
Desired outcome: please introduce more flights from Sydney to Wellington, during April 7th to April 17th. at the moment all flights on these days, indicate no seats available. !!
Air New Zealand
-
Itinerary errors caused near miss flight
Please find attached itineraries sent to passenger via email and please take notes of the dates sent on them.

This shows booking of original itinerary to changed itinerary and reads "will confirm in 15 working days and didn't?!.. then receives another email shows"get ready to fly out on noted date and itinerary shows original fly out itinerary?.. passenger was very happy to learn there was no change until she got to the airport and finds out her itinerary was in fact changed and almost cause her to miss her flight had she not showed up early.

Very confusing and disappointing. Please can this be resolved. May passenger add she still hasn't received her return flight details as yet as well... if that is going to change. Thank you.

Passenger email details included.
Desired outcome: I would like an apology and request credit vouchers for passenger to use at Wellington and Auckland international airport please.
Air New Zealand
-
Poor service and unfair process
I booked return flights for myself from Wellington to Christchurch on the 22 Feb (Ref 9367639 M I Adams - Travel 30&31 July).

Later that day I spoke to my partner and she decided to travel too, I booked tickets for her on the same flights around 9.45pm (Ref EHV44H) - unfortunately, just after I paid for the flights, I realised I booked them under my name, this happened when I entered my Airpoints number which automatically populated the booking fields and I didn't pick this up.

As soon as I made the error I checked my options under managemybooking on the Airnz website and realised there was no help options that applied,I then tried to contact Airnz on the 0800 number several times without success, I assumed the call center closed at 8 or 9pm and decided to call the next morning. As I didn't want to miss out on the attractive fares, I booked new flights for my partner (EIJSDH E A Bainbridge), I made sure I got the name correct this time!

I phoned Airnz around 9am on the 23rd and spoke to a staff member explaining my mistake, and could I get a credit or transfer the booking. She explained that was a possibility if I contacted Airnz on the same day, I explained the booking was made late in the evening the previous day, and I had tried to contact Airnz - both on line by managemybooking and by calling the 0800 number. The staff member said she could not help and whilst polite seemed quite disinterested.

My issue is I was effectively penalised for making the booking at 9.45pm as I was unable to contact Airnz - If I had made the booking at 9.45am I would have been able to contact the call center. This seems unfair to me.

Airnz does many things well, the airfare prices where great, flights are easy to book, and the website directs you to many areas for information and support. However, I believe this is an error that anyone could make and could included in mamagemybooking. I understand you don't want customers transferring details/names, but surely it makes sense to allow for genuine mistakes giving customers 12 or 24 hours to make amendment?

I'm only out a $100 odd dollars, but it seems a pretty easy mistake to make and correct. I would appreciate your consideration in a travel credit.

Regards

Mike Adams 021 421686
Desired outcome: Credit of flight EHV44H
Air New Zealand
-
Pandemic Response
We had booked tickets from Sydney to Queenstown return 3 months prior to our departure date in August 2021. Under the instruction all that was required from passengers was a negative Covid test 72hrs prior.

Since all flights were cancelled a month prior to our departure date due to Covid, we were given the flights in "Credit".

Air New Zealand has since changed its policy on vaccinated vs unvaccinated people and the 5 of us are unable to use our "Credit".

All we want is our money returned to us. We booked and paid our monies on an agreement that Air New Zealand has not upheld.

We have expressed the matter with the ACCC and approached our local customer protection agency.
Air New Zealand
-
Unethical and immoral behavior
Whatever you do, absolutely do not buy tickets on ANZ - they are the very worst kind of ruthless, immoral capitalists. We bought tickets for our honeymoon on ANZ - and ANZ literally ended up destroying our lives. We were forced to change the dates of our honeymoon due to circumstances beyond our control, and they ended up trying to charge us twice as much as our initial ticket for the level of service provided. After 5 phone calls, I finally got upset when one of their representatives started talking down to me because of the fact that we are a homosexual couple, unfortunately so upset that I had a seizure and said a bunch of things that didn't even make sense. Their representative twisted my semi-coherent words around and made a report to the police, so even though a manager later made a fake "rebooking", it was all just a setup and they had me arrested for making a fake "threat" when we tried to check in for our flight to Auckland. They not only took our honeymoon, which was our wedding gift from all of our friends and family, away from us, but then refused to drop the charges, despite our explaining that I have a health condition and their own ground staff disagreeing with what they were doing. Then when we tried to sue them for damages, they had me thrown in jail! We didn't even have to go to there to find out what a bunch of nasty capitalist pigs they are in New Zealand!
Desired outcome: An apology and compensation for the hell they have put us through
Air New Zealand
-
AirNZ pandemic response
I'm embarrassed to say that I used to work for a company that now advocates and promotes human rights abuse.

You should be ashamed of yourself.

You should immediately change your stance and allow unvaccinated people to travel with a negative test.

You will be judged by history. Your time is coming. It's not too late to stop. You're making a huge mistake.
Desired outcome: Reverse Vaccination policy for international travel to allow unvaccinated to travel with a negative test
Air New Zealand
-
Refund of Airfares
With the pandemic circumstances change. There are no options available to use the Air New Zealand credits we have due to not being able to fly out of New Zealand or fly into another country.
We have been advised by the Travel company that credits need to be booked by 30 June 2022 and taken by 30 June 2023. How does anyone know what or when the situation will improve and what our situation will be at that time.
I feel that Air New Zealand have become thief's and stolen money from ordinary New Zealanders, by not refunding them, including us, money we paid in good faith to travel, and then through no fault of their/our own, have been unable to travel due to the Pandemic. The NZ government has supported Air New Zealand giving them millions so why can't they do the right thing and ethically and morally refund ordinary New Zealanders their money.
Desired outcome: Refund of all money paid to Air New Zealand
Air New Zealand
-
Domestic Flights within New Zealand
We originally booked in for our son to fly return to Palmerston North for a Barbershop Singing convention from 23 - 26 Sept. This was subsequently postponed to 21 - 23 Nov. We were able to credit the flights and use them for the new dates.
Due to the uncertainty caused by Covid this event has been cancelled.
I find that I am no longer able to get these flights credited as it is after 31 Oct.
I find this very disappointing and it shows Air NZ in a very poor light. There is no difference to Covid cancelling an event before 31 Oct or after.
This is very poor treatment of your valued customers and not a Fair Go at all.
The people I have talked too are not aware of this clause and it's not like Covid has gone away.
I think Air NZ should review this policy very promptly as it is not a good look. I have a family trip planned next month flying in and out of Auckland and will need to make a decision soon as to whether it goes ahead.
Desired outcome: A credit of the flights as is the option for flights pre 31 Oct
This review was chosen algorithmically as the most valued customer feedback.
Re: booking reference LNLJQH and Y8MNFH I am contacting you regarding the above flight credits, which I feel are not a satisfactory outcome. Given that currently there is no Trans Tasman travel allowed by the decree of the New Zealand Government. I am in a compromising situation, (through no fault of mine,) and I feel that Air New Zealand, as an...
Read full review
This review was chosen algorithmically as the most valued customer feedback.
I booked a flight on Air New Zealand from Auckland to Darwin (via Melbourne) - Booking Reference S2APSH. When we arrived in Melbourne at 5:30PM, we were told that the last leg of our journey (NZ7838) to DWN was no longer operating. I phoned the Air New Zealand Service Desk, but due to high caller demand (60 min wait) we could not get through. I considered...
Read full review
We are here to help
16 years' experience in successful complaint resolution
Each complaint is handled individually by highly qualified experts
Honest and unbiased reviews
Last but not least, all our services are absolutely free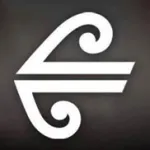 Air New Zealand contacts