Canada Post complaints
1003
Canada Post
-
parcel delivery
No doorbell, no knock, and a delivery notice tag was left while 3 people were in the house. This isn't the first time I've found a tag was delivered while I was at home. I thought I was paying (a lot!) for a parcel to be delivered to ME, but that doesn't seem to be the case anymore; I pay AND I get to pick it up. Is this what you think is acceptable service? Maybe you should pay your delivery people more for DELIVERED parcels than those sent back for us would-be recipients to pick up. No doubt, ringing a doorbell does take more time and effort. The number on my tag is [protected], the tag was supposedly left at 13:41 and we were here. Dan Skakun
Canada Post
-
delivery and service
When I reported an issue on Dec 5th the support department told me it would be 5 days to do an investigation and that someone would be starting on Monday. On Wednesday the 9th there was no update from Canada post, but the recipient asked the carrier if there was a package for her unit. The carrier said there wasn't. I called the support department and reported the information to Canada post to aid their investigation. On the 11th there was no update or call from Canada post. On the 15th I called again to get an update and was told still no information. On the 16th I got a call stating that they were still working on it and that there was no update from the depot. On the 18th I got a call saying the carrier confirmed there was no package for the recipient, that the carrier didn't know what they did with the key on December 2nd, the day they claimed to deliver. I was also informed that since I didn't take extra insurance they would only give me $100.00. Not only did they provide terrible customer service, over the 13 days of investigation, they lost my property and think that is not their responsibility, but the onus is all on me. Canada Post has not provided the service I paid for. Insurance isn't for protection that Canada post do what they promise to do, its for insuring against unforeseen accidents, car/plane crash that causes damage out of Canad Posts' control, equipment malfunction or damage to items out of Canada Posts' control, fire and flood etc. Imagine a world one had to ensure every service and product to receive the product or service claimed. Companies small and big like Home Depot and Sears among countless others stand by their product and service, because that is how one insures repeat business. A crown corporation needs to stand by their products and services. A postal worker did not do their job. Canada Post needs to be responsible and hold employees accountable and do some serious work and lessons learned to improve their quality and service. If carriers can not deliver with 100% accuracy, there needs to be a process implemented to make mistakes harder to make. Suggestions for process improvement: Assign every address with a bar code, when items are delivered, scan the address and the package. Support agents, implied that there is no way to know who delivered the package or what building they delivered it to. Scanners should be assigned daily to carriers if they aren't already. Every time a package changes location it should be scanned. Community mail boxes are a black hole, with so many ways mistakes can happen, they should not exist. If I knew there was one at the recipients address I would have asked that the package be taken to the nearest outlet for pick up. I feel that if Canada post does not stand 100 percent behind their service they are accusing me of fraud I've attached all the correspondence regarding the package that was lost. I did not plan to defraud Canada post for the replacement value of the items mailed. I trusted Canada post with my property and I paid for a service they did not provide and now I'm out $300.00 and they say thats my fault. I'd like to know how that makes sense to anyone. I want a full refund of all money I spent on the artwork, shipping and customs. I also think they need to review there service policy, and would like a personal letter of apology explaining how they will improve in the future. Considering my current knowledge of how Canada post does business, I can not willingly use them and will do everything I can to use other companies who have better service, and I think people should be aware of the service Canada post currently offers. Just look at the Canada Facebook page to see how many people are receiving poor service on many levels. Its shocking that Canada post is still in business. I've read the Canada post code of conduct 5.1 We provide a positive customer experience Canada Post's employees are proud to serve Canadians with pride and passion. We are committed to earn and keep our customers' business. It is your responsibility to a) anticipate, respond effectively to and exceed customer needs and expectations; b) consistently provide prompt, professional service; c) display appropriate personal initiative and proactive co-operation with colleagues when you address customer needs and concerns; d) conduct yourself as a proud, professional and customer-oriented ambassador of Canada Post; e) refuse gifts from customers, competitors, contractors or suppliers that could be considered to obligate you or Canada Post in any way. 8.4 We protect physical and digital mail and our brand. The trust Canadians have in us to deliver their physical and digital mail is the foundation of our business. It is central to our brand. Every employee must safeguard that trust by diligently and proactively keeping secure all items entrusted to Canada Post. It is your responsibility to a) comply with all corporate policies about safeguarding the mail; b) ensure no one tampers with (opens, keeps, steals, destroys, abandons or retains) mail from the time Canada Post receives it until it is delivered; c) obtain and wear your employee identification card while conducting your day-to-day duties; d) notify your team leader or Security and Investigation Services if you suspect mail has been tampered with, or that some activity or person is jeopardizing the security of the mail. Values Transformation - We will innovate and transform to win in the marketplace. Customer - We serve Canadians with pride and passion. Integrity - We act responsibly and with integrity. Respect - We treat each other with fairness and respect. Safety - We are committed to a safe and healthy environment for all our stakeholders. I do not feel that the support agents I spoke to, or the carrier provided the service in the value statement or in the code of conduct. I don't believe Canada Post is innovating anything that ensures they can provide the service they claim they can. It is Canada Posts' policy to only offer the value of the insurance on a package they loose. I don't think that is in line with the code of conduct or their value statement. After this experience with their support team, I distrust Canada Post and am suspicious of their employees. There are only 2 things that could have happened to my package 1. the key was mistakenly put in the wrong recipients box and taken by that person, or 2. the carrier took that package and said they delivered it. There is zero responsibility being taken by Canada post and that is wrong.
This review was chosen algorithmically as the most valued customer feedback.
We have had terrible service from Canada Post, including a package with a tracking number which says it was delivered last week, but it wasn't. We have also had a number of "delivery attempt" notices put in the mail box when several family members were home awaiting the delivery of an expected parcel and the door bell was absolutely not used. Apparently...
Read full review of Canada Post
Canada Post
-
the cost of shipping a simple inexpensive gift
I just wanted to sent a puzzle to a person I have not met as of yet. I live in Canada and she lives in Germany. I never imagined in a million years that you would charge me $148.71 TO SHIP A $20 GIFT! I will never never never use Canada Post again to purchase even a stamp. I will do everything electronic and I hope you go out of business because you are the greediest, disgusting company I have ever dealt with. You take the joy out of Christmas. If you ever wonder what as happened to our world, you can look in the mirror and see the greedy #@$#$% you are.
Canada Post
-
perpetual refusal to deliver parcels
Seems a recurring theme with canada post, judging by the overwhelming number of posts highlighting the very same issue.in fact, I cannot even remember the last time I had canada post actually deliver a parcel to my front door. I work from home, so it shouldn't be too difficult to make a delivery. Fun fact: my front door is literally right next to the mailbox as well with only a hallway door in between. Mostly I find delivery notes in my mailbox, informing me that apparently I wasn't home when they tried to deliver. Odd, seeing how I generally don't recall the door bell being rung or a knock on the door although i, indeed, have been at home all day. All too often there isn't even a note left and only the tracking details on their website inform me of the supposed delivery attempt (That never happened) and a note (Which doesn't exist) left in my mail box. I wouldn't mind this all that much if I paid for postage to my nearest post office. But I pay to have my mail delivered to my home. It's about time canada post started to take their business obligations seriously and begin to perform the job they're paid for doing. It's mail delivery, not rocket science. It's not like I live in some abandoned village at the back-end of nowhere either. There's no excuse for this laziness.
Canada Post
-
shoppers drug mart - service quality
All my deliveries arrive to the Canada Post at shoppers drug mart. I would absolutely switch my pick-up location if it was possible (which me and my brother have tried) because I have had only negative experiences. I have been extremely disappointed with the service quality received at this location since I moved into the Pinnacle Crescent area. Hours of operation are very limited, and every time I can make it during operating hours I typically have to wait 20 minutes to half and hour to receive service as all the attendants are on breaks or not available. I have complained to the shoppers drug mart clerks on several occasions having to request that they call the Canada Post employees, and apparently this is not an isolated event. They have problems with customers complaining on a regular basis as the attendants are unhelpful, often rude, and are not available during posted operating hours. On top of that I've been turned away with pick-up tags in my name even though I have 3 of 4 pieces of ID with my name, simply because I don't have ID that has a matching address. I have never had this problem with any other delivery services, and I receive a lot of parcels in the mail on a regular basis.
This review was chosen algorithmically as the most valued customer feedback.
I collect postage stamps, many are mailed in from the US, I am sick of the postal employees scribbling across them to cancel them, if they look close enough they will see the franking made at the US post office they were mailed from. To me, they are raping my hobby.
Read full review of Canada Post
Canada Post
-
complete delivery inaccuracy
Canada Post is saying my parcel has been delivered its been over 48 hours and it is still not at my local shoppers where it is supposed to be as of yesterday at 1 PM. I don't understand how the cost for mailing items with Canada Post keeps increasing yet the service level continues to decrease. Any other REAL company would be bankrupt by now. Canada Post needs to be privatized ASAP!
Canada Post
-
delivery not made
Re Tracking #[protected] According to the tracking information, delivery was attempted. As I was home, I definitely know that this was not the case. Instead of trying to deliver the package, a service which I paid for, the card was simply put in my community mailbox telling me where I can pick it up. Terrible, terrible service. This is not the first time this has happened either . I will also be registering a complaint with the company I purchased the product from in the hopes that they stop using Canada Post.
Canada Post
-
delivery-or lack of
Canada Post offers you a tracking number so you can watch your mail crawl. The last two times I've sent a parcel on a Monday in Toronto, it has taken three full days for it to be processed before leaving the city! yet, the tracking says it's on it's way. It's only on the day of delivery that the screen changes to say it is still being processed! There is something seriously wrong at the processing plant and Canada post refused to recognize it. Just as we are getting into the Christmas parcel season. Terrrible service. Terrible excuses.
Canada Post
-
parcel of gift items
hello my fiancee sent me a gift from saint john news brunswick Canada to Banjul Gambia, which is suppose to be my birthday gift since on 29/08/2915 and i have not yet received my parcel, she was told the parcel will only stay for 2-3weeks before i receive it but it has been more than one month and some weeks now but i have not yet seen anything..its in care of this post box, ..please i want this to be looked into..my mobile is +[protected] name of mail box-- iheanacho obinna benson po box 2527 serrekunda banjul gambia her name the sender is mellisa de bell address 15 Culloden Court Apt 3 Saint John, New Brunswick E2L 3C7 mobile +[protected], i have a receipt which she scanned to me as the receipt issued to her for her payments of delivery and its attached for your view too, . please help me, she don, t have a tracker code as she couldn, t pay for a tracker then, .she only paid 25 cdollar for a normal delivery. she is so worried just like i am, .and afraid to send other package as she is not sure of the delivery as i haven't yet received the first one.
Canada Post
-
xpresspost
This is a seriously weak and overpriced service. The clerk at the Canada Post counter happily took $25 in exchange for a promise of 2 day delivery. Four days later, no delivery, and the website is stuck on "2-9 business days" as an estimated ETA. Call the "help" line, and... - I'm told that the letter DID get delivered to the US. Sure, not any particular address, but it's in the country. - I'm told that I can go to the USPS website for more info. Canada Post apparently abandons responsibility at the border. "It doesn't matter whether you're the President..." nothing can be done to improve the experience. Well, except for using FedEx instead, of course. Finally, "Bill" says "don't use our service." Where was he when Canada Post was collecting my money?
Canada Post
-
delivery of parcels
My Name is Larry Ross I live at 811 Wilson Road North, Oshawa, Ontario. This is Thursday 29th October. Three times this week alone, and many in the recent past. There has been absolutely no attempt to deliver small parcels to my door. Just a delivery notice left in my mail box, I am being left to find time and Brave the busy traffic to get to my assigned post office, approx. 1 1/2 miles away, (NOT THE CLOSEST ONE, WHICH IS ONLY 500 YARDS AWAY IN THE OTHER DIRECTION, WHICH I WALK TO EVERY DAY) and then make sure I have my wallet with me to identify myself, and then get back home again through the same traffic conditions. I don't want to do this. I have made purchases on line for a long time, and I get things delivered without any problems. The only time I have a problem is when I use the company I help to pay for (Canada Post). I have the delivery notice hanging on my computer to remind me to insist that vendors do not use Canada Post. If I knew who the delivery employee was I would Insist the lazy brat, be suspended without pay.
Canada Post
-
delayed xpresspost with passport and visa
Tracking number provided by Canada Post from the Xpress Post envelope is useless. Canada Post lost track of my package containing my passport and visa. Their 2 business day promise is a lie and misleading customers to use their service where they could have used a courier service instead. Sloppiness, sloppiness, sloppiness. I need to cancel my flight because of undelivered passport and visa and delay my trip indefinitely. Multiple calls to Canada Post does not make them search for your package and they never return the calls as they promise.The package was put into the system by the embassy on October 14 and scanned in Montreal on October 15. As of today October 21, there is no information about the package on the Canada Post website or their customer care (who obviously do not care much). This is very frustrating, I will never use them again for this purpose. Larissa (Vancouver, BC)
Canada Post
-
delivery (or failure to)
Do they even make an effort anymore? This is the third time in a month I've wondered why my package is taking long to arrive & only after I ran the tracking information did I find out that it was sitting at the post office for over a week. The courier indicated that they left delivery notes each time but I never received any them. And one of those times I found my package smashed when the box was marked fragile all over. I've called to complain and was put on hold multiple times as the customer service representative who was struggling with English (not their fault & not the issue here) tried to understand what I was talking about; when I received the confirmation email regarding my complaint, she still hadn't understood what I was complaining about. I don't know where to go with this now.
Canada Post
-
postal non delivery
Yesterday, at 2:58 pm (16 Oct) the postman buzzed up to my apt asking me to come down to get my parcel, (a small one I may add). I asked him to come up as I have a walking problem. What does he do ? he enters online "attempted delivery left notice where to pick up" I shop online because of my walking problem. So much for their logo " we deliver your online shopping. The guy should be fired after i tell him cant walk and to please bring to apt.! my tracking number [protected] shame on you post man and Canada post for such lousy service to elderly handicapped people.
Canada Post
-
pick up parcel
Since I missed the day of delivery, Canada Post left a notice for me to pick up the parcel at a later day. I go as told and the cashier tells me that it was supposed to be there, but isn't. This isn't the first time that I had issues with Canada Post. My delivery was delivered to the wrong address even though the address on the parcel was correct. (I live in Vancouver and it was delivered to Burnaby...) I really hope that they step up their game because it is so frustrating dealing with this and I'm sure many people are also.
Canada Post
-
non-delivery of us parcel
A saddle was ordered fro Vermont and delivered by UPS to customs where parcel was to be sent by Canada Post to my address. Tracking showed that this parcel went to the Mississauga depot where 19 days after arriving to Canada tracking indicated that it was to be delivered within "1-12 Buisness days" to my address. Instead, I learned that on day 24 the package had been returned to sender in US.
There was no way to contact depot in Mississauga and only the sender can fill a service complaint ticket.
It is no wonder that Canada Post is in a deficit, this is not service but a joke. They are unaccountable and above the law. Privatize the mail!
This review was chosen algorithmically as the most valued customer feedback.
Are your people above the law? i live at # 409-1648 saamis dr. n.w. medicine hat, a.b. i was sitting on my deck, and happened to be looking down when the delivery girl came out and got into her post van, she jumped in and took off without doing up her seat belt! while i realize she makes a lot of stops, it is the law!! your people should be following it!! sincerely donna myles
Read full review of Canada Post
Canada Post
-
low price-high price
Shipping a small packet international and was offered three choices. 1. Small packet int'l-Light packet $7.50 2. Small packet Int'l surface $8.07 and Small packet Int'l air $11.57 Hmm. Don't want the Int'l ground because of delivery times. My other question on this is how do you ship ground going across water anyway? Lots of thinking went into that one. NOT. Unsure of the other two choices which were similar except in price, I called Canada Post to see what I would get for the extra $4.07 Nothing, really, I was told. They are almost totally similar. Will I get a shorter delivery time for $11.57 as opposed to $7.50? No was her reply. Does it come with any perks at all. Again no was the reply. Although she did say most people just choose the cheaper (If you call it that) option. Really?!? No kidding, huh. So if anyone out there needs to ship small packet overseas choose the cheapest option because, the other two appear to be a legal gouge for the same or below par service for MORE money. I suppose I could cross the border and pay the same price while even getting a TRACKING NUMBER. I was also not happy about Canada Post ending door to door delivery while still UPPING postage in 2015. Forget about harassing the staff that keep you alive and try organizing your postage rates you make the most on. Namely letters, and small packets. Half your prices DO NOT make sense to the user and, apparently, your representative employees. ARE YOU SMARTER THAN A FIFTH GRADER? Let the public decide.
We are here to help
16 years' experience in successful complaint resolution
Each complaint is handled individually by highly qualified experts
Honest and unbiased reviews
Last but not least, all our services are absolutely free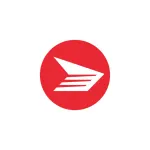 Canada Post contacts