Canada Post complaints
1007
This review was chosen algorithmically as the most valued customer feedback.
For ten years I have walked to the Post Office after work to pick up my mail. I start work at 8.00 am and work until at least 5.30 pm. I run a store and do not close for lunch. I have never encountered a problem, until this last week, when I have found all the doors locked. Today I was informed that I will have to buy a key (17.95) if I want to pick up my...
Read full review of Canada Post
Canada Post
-
community mailbox frozen shut - again!
I and several of my Kanata neighbours have been unable to get our mail for several days due to community mailbox locks being frozen solid. This is not an isolated occurrence. It has happened three times in the past six weeks.

Canada Post refuses to assist unless I give them my phone number. Why does Canada Post need my phone number to unfreeze their poorly designed mailboxes? They have been delivering my mail, with a more or less good record, for several years without having to record my phone number. Do they ask for a phone number when one buys stamps or posts a letter? Why not if this information is so vital to their operation?

I'm happy to give them my name and an email address, but there is no reason why they need to collect any other personal information to simply unfreeze their substandard community mailboxes. A customer is unable to even contact their Ombudsman without surrendering a phone number.

The Canada Post website goes to great pains to explain that under no circumstances should one try to unfreeze the mail box themselves and get access to their mail. Instead, their only complaint resolution involves collecting personal information that they are not entitled to, before they will respond, in up to 48 hours, to unfreeze the lock.

Why does Canada Post feel it is perfectly reasonable to hold customers mail hostage until either warmer weather rolls around, or individuals succumb to completely unnecessary demands to let Canada Post amass a list with personal contact information? If Canada Post feels the need to contact me directly to tell me what a great job they're doing granting me access to my mail after a mere 48 hour wait, they can simply send me a letter. Unless of course they're worried that I might not be able to get their letter until spring.

How long do I have to wait to get my T4? How long before I can access my bills, banking and medical correspondence? How often and to how many people is this happening? Thousands if not hundreds of thousands I would suspect. The Canada Post website is silent on that question. Indeed, when is the mail even considered to be delivered if customers can't open the bloody mailbox?

I maintain that this denial of access is a flagrant breech of Canada Posts legal obligation to perform their core task of simply delivering the mail. I further maintain that refusing to acknowledge or remedy this ongoing and well publicized and documented problem without surrendering personal information is a breech of my, and every other Canadians right to privacy.

Canada Post, your community mailboxes are deeply flawed and are unsuitable for the Canadian climate. Fix it or change it. Do you think you can manage that without my phone number?
This review was chosen algorithmically as the most valued customer feedback.
I am writing about the horrible customer service ive received from Canada Post. About a month ago i had an issue with my Community mailbox lock so i had called in to have it fixed, was told it would take a week... its now been 4 weeks and 3 "service tickets" later and i am now being told that i have to wait for a supervisor from Canada Post to call me. Ive...
Read full review of Canada Post
Canada Post
-
parcel delivery
Three (3) parcels of books I ordered from the USA disappeared after they got to this side of the border. Two (2) parcels form before Christmas, one (1) in October 2015 and the other in Nov. 2015. And the third (3rd) 0ne in Jan. 2016. I am sick and tired of calling, emailing to Canada Post. They don't give a damn about their customers at all. So I will be using Purolator Express or another RELAYABLE courier from this point on. Even if it cost more!
Canada Post
-
mail service
I am compelled to write my experience with Canada Posts today Feb 20, 2016. It is the worst service as on date. I get otheres's mail delivered to me many times and my mail at other addresses. Some mail I do not receive at all. Recently in Oct 2015 I sent a parcel to Carribean. It never reached there. On Feb 17 I sent a letter to USA. Instead of reachign its destination. It was returned to me without any remarks. When caontacted, canada Posts admitted a mistake. I was also told that such mistakes occur frequently. Some other users also reported similar problems. Canada Posts service is pathetic and is deteriorating day by day. There is also no facility for providing feedback regarding Canada Posts services.
Canada Post
-
delivery
for almost 2 years ive been getting mail for other addresses for buildings on both sides of mine and they also have been recieving constant mail for our building. my several complaints to canada post have done absolutely nothing to fix the situation and people have lost cheques and important mail constantly. when i recieve mail for my neighbours i deliver it in person so they actualy recieve it since the mail delivery people are incompetent. i asked them why they couldnt read and they said they only get 23 dollars an hour and they dont care if it gets messed up. at least when i get the wrong mail in my box i deliver it free of charge so these folks can get it . canada post is disgusting.
Canada Post
-
canada post changing addresses
Canada Post sent us a letter informing us that our address was to be changed and to no longer use the old address. So, we informed the dozens of companies we have corespondence with of our new address that Canada Post told us to use. Since then, we have had numerous problems with this new delivery address when we have a product we purchased delievered. The company that is shiping the product cannot find our address in your database. Canada Post website shows us as being in a different City then we were told to use in the original letter. We HAVE NOT recevied any other corespondence from Canada Post indicating another change. Furthermore, Canada Post needs to realize how much time and effort it is to contact every company that we have corespondance with of an address change!
Canada Post
-
2 products from usa delivered to c. post and no show
Issue has been resolved by Amazon.C. During the Christmas Season I ordered a Plants vs Zombies stuffy from China and was sent and followed tracking to be delivered before Christmas and never showed up.Also ordered for my boys birthday Sponge Bob cake topper that never showed up for Jan 20/16. Since Canada Post changed to mail boxes I have nothing good to say. Missing products. Had to contact seller and Amazon.ca in which was instructed to do a service ticket for cake topper. Thanks to Amazon to rush this cake topper to me. Weeks after neither products showed up. Shame on our Canada Post service. As all Canadians are at the mercy of C.P. we need this to get better not worst! From a very disappointed customer !
Canada Post
-
thieves or imbeciles... both?
I have a friend in Brandon, Manitoba, Canada. In the past three years, I've sent him 3 Christmas gifts and 4 greetings cards. Out of all those items shipped to him, he has only received ONE greeting card!

I process these things the way the USPS tells me to, I fill out all the proper forms and go through all the procedures. And now they tell me "once it's across the border they can't do anything"! BS! They just don't WANT too!

Hell, I even paid for a damned tracking number, which is just a SCAM, because they "can't do anything"!

I had my friend go to the Post Office where he is at in Brandon to see if they can locate this last Christmas gift I sent him. They told him it was already picked up!

Picked up? By who? Apparently they couldn't be bothered delivering it to the CORRECT address, so they took it back to the post office and just let anybody have it whoever walked in the front door!

And the only other explanation is, they are THIEVES! They LIE about delivering these packages and cards, and just STEAL them!

DO NOT USE THE POSTAL SERVICE! It's SAFER, FASTER, and your package actually gets there if you use FedEx! The Canadian postal service is either brain dead imbeciles, thieves...or BOTH!
Canada Post
-
parcel delivery
Worst and overpriced service I ever had with any business in the world. This crappy company should be closed and rebuilt from scratch with different philosophy and customer service and satisfaction approach and goals.

They lose your parcels constantly and lie, they rare deliver you anything in time and instead of parcels just leave a notification that you weren't at home and have to go and get your stuff in damn nowhere 5km away of your home. I caught those a##holes few times when they silently put those notifications in my door when I was at home. Moo they said, we knocked and noone responded . They can just put your $500 parcel just in front of your door and dont even ask for sign. Undelivered parcels are shown as delivered. You need an hour to get to customer service, every time you call there first thing you hear - sorry, we encounter abnormal amount of calls. All the Canada calling em 247 to tell how lousy they are.

God bless someone who can build and offer some alternate post service in CA !
Canada Post
-
international parcel delivery
I shipped and received parcels through Canada Post numerous times and never had any issues.

My relatives sent a parcel from Europe on December 6, 2015. It has gifts for my kids for Christmas.

Today is January 27. Called customer service at Canada Post numerous times. According to their customer service, the package entered Canada on December 16th and is in "Customs". Called Customs - was told that there is no such place as "Customs", there is a bonded warehouse owned by Canada Post and it was either lost there or stolen.

The last update on Canada Post website shows: 2015/12/10 09:36 UAIEVA, International item has left originating country and is en route to Canada . Tracking number is CP760022719UA.
Opened investigation: [protected]

Canada Post, please help us find the parcel.
Canada Post
-
get other people's mail continuously
On more than one occasion, I have received other people's mail in my community mail box. Sometimes even MORE than one other persons items! I've lived at this same address for 45 years just for reference! I'm not feeling to comfortable knowing that other people are reading my personal mail, especially financial communications that I've been missing! This has been going on more and more frequently. Today I was expecting a package and upon looking on the website was told that there was a Pick Up Slip left in my mailbox. I looked and NOPE! Looks like someone else got MY slip! Seriously?! Don't these people pay attention at the sorting place? Who wants other people snooping through their mail? Come on. Get it together! I'm beyond frustrated!
Canada Post
-
international shipping
Walked in a post office on Dec18th, 2015 in Toronto and needed to return/ship an article of clothing back to Sweden. I paid $52 and was told it would arrive the first week of January. Three weeks later and according to tracking it is sitting in Quebec. I have attempted to follow up but it is impossible. I created a "ticket" on their website and their response was that I should expect a resolution by April 2016! What a complete joke. After attempting to call Canada Post, they keep you on hold forever so that you eventually hang up. Finally I got through but the unhelpful person I spoke to was zero help whatsoever. The package contained a $700 jacket that I was returning for a refund. If it ever does arrive at it's destination, they will likely reject the return as it will be way past their return policy. So I will not only be out $700 for the jacket, but also the $52 shipping fee. Canada Post is a pathetic company with horrible customer service and outdated technology. I would expect this in third world countries, I can't believe how terrible Canada Post is. I will never ship anything with them ever again.
Canada Post
-
parcel/cargo delivery
I ordered a helmet from the united states on jan.8 / 16 it left la on the 11th arrived in montreal quebec on the 13th and then it takes 3 stupid days to go through customs clears on 16th and where is it ? Is the question is it in ottawa ? Or is it still in quebec the tracking way is not very promising in my point of view I was to receive on the 18th of january a no show at my local store po box # so now it is the 20th I live a 35 mins drive from ottawa and to boot I paid for priority go figure your extra service is not what it seems so for that I will be using fed ex, ups. Dhl
Canada Post
-
parcel delivery / dishonest tracking information
Tracking stated parcel was out for delivery, woke up early lost hours of sleep in order to make sure to answer the door. Mail lady didn't even come to the door put a slip in the box. I went to find her before she left and didn't even have the parcel. Why? Because she said it didn't fit in her bag (nor did the to heavy signature machine) now I can't have my parcel until the next day, i've lost sleep and time because the tracking information was wrong the parcel was ' not 'out for delivery nor did an attempt be made to deliver it, all lies. Now I am waiting still on hold on the phone to talk to them so far 21:14 no music no voice message saying "sorry you have to wait" not that they are but still if they can lie on my tracking why not keep up the good work. Paid money to have delivered to my door on time what a rip off. Jan. 18 2016
Canada Post
-
international parcel delivery
Family of mine sent me a parcel from Europe near the end of November 2015. By mid December I had not heard anything yet but it is the holiday season, it was kind of expected that the parcel could be late. Yesterday (1/13/16) I asked the sender if they had any tracking numbers because I s till had not received the parcel yet. They tracked the package and found out that it had been at the local depot since December 2nd, 2015. I went to the depot, who checked it, informed me that two delivery attempts were made and a letter was sent to my home address to let me know the package was there. Since I work at home, I always see the mailman go around the street and I can assure you that no delivery attempts were made, and the letter... never seen anything in my mailbox. On December 19th they returned it to the sender in Europe, who as per today have not received it back yet. Two delivery attempts and a letter, and I did not see a thing? Very disappointed. It was just a parcel with some gifts so nothing urgent or super important but still...
Canada Post
-
parcel delivery
Canada post delivery person arrived at boxes across from my home while I was outside cleaning off my driveway. The male delivery person looked at and acknowledged me chipping ice on my driveway. I finished and went into the house. About 1/2 hour later my wife came home and asked what the box on our front porch was. It was a parcel we had been waiting for just sitting in plain sight of the road. There was no attempt by the mail person to knock on our door or ring the bell in spite of the fact he knew for certain that I was home. He just dropped it on the front porch and left it for anyone to see and/or steal. this is the second time this has happened to us in the past three weeks yet Canada Post continues to attempt to justify their exceptionally high rates.
Canada Post
-
no attempt to deliver item
This morning I checked online tracking information and saw that at 9AM my parcel is out for delivery, so I made sure someone is home all day so that we can receive it. Waited and waited, and at 2:40pm, checked online tracking again just to find, "Attempted delivery. Notice card left indicating where item can be picked up." What kind of delivery service is this? No door bells, no door knocking at all and they call this attempted delivery. If they had the time to drive to our place and drop off a delivery notice card, why would they not have the time to actually deliver the parcel. This creates us customers more wasted time including waiting for it at home and can't go anywhere, and then having to drive out to the post office, moreover this is after waiting another day, as "your item will be available tomorrow after 13:00." If they are determined to not deliver things, why are they even in this business. Shame on the service they give to their citizens.
Canada Post
-
parcel delivery
Ordered a small appliance online from Hudson's Bay. Tracked shipment on Canada post and was out for delivery today (Dec 31, 2015). No one came to the door but tracking online said "delivery attempted, no one home". WTF? We were home all day. We live in a condo and when we called Canada Post to complain, we were told that the driver doesn't have to come to the door, it's a courtesy. Now we have to wait until that lazy-### driver takes our parcel back to the nearest post office so we can go and pick it up. Great service. This is not the first time Canada Post has done this, yet they're being paid to deliver a parcel. Seems the level and quality of customer service in every industry in Canada has gone to the dogs!
Canada Post
-
parcel delivery
For the past 2 days on the online tracking, it has stated my parcel is out for delivery. It is now the end of the second day and still no parcel. What are they doing with it? I tried to start a complaint ticket on Canada Post website, but they make it virtually impossible to complete the form. So I am complaining here! This is not the first time I have had a problem with Canada Post parcel delivery service.
We are here to help
16 years' experience in successful complaint resolution
Each complaint is handled individually by highly qualified experts
Honest and unbiased reviews
Last but not least, all our services are absolutely free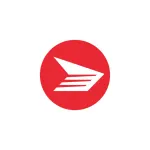 Canada Post contacts