Prime Time Shuttle reviews & complaints
Prime Time Shuttle complaints
13
Prime Time Shuttle
-
airport shuttle
I booked last July 5th for 2 private vans for July 18 pick up. The night before someone called me saying there's no available van to pick us up. This happened last year too. PrimeTime Shuttle should be liable for the stress that you've given us and the amount to get the van.

I don't understand how you can be so irresponsible for not complying with the reservation. Notification is not enough for us to get transportation service to get to the airport.

Please respond.

Edna L Olivarez
[protected]@aol.com
Prime Time Shuttle
-
I am complaining about the condition of the van etc.
We reserved a van on Memorial Day, May 27th. The driver's name was George. George arrived on time but the condition of his van was disgusting to put it bluntly! You could barely see out of the windows they were so dirty. It looked like it hadn't been cleaned...ever! When we got to the airport my husband and son-in-law helped unload all the bags. Then we gave him a tip and apparently it wasn't enough because he commenced to tell us just that! So rude. We paid for the service! Tip is our prerogative not mandatory. We will think twice before using Primetime again!
Prime Time Shuttle
-
Private airport transfer
Made on line reservation for my family to travel from Simi Valley to LAX roundtrip for pick up on 12/19/2018 for 6 people and return on 12/26/2018 in a private family van. (reservation attached) The company sent a standard size SUV that could not seat 6 people plus luggage. The assigned driver said he was told only to pick up 5 people. He called his office and was told that there was only 5 people and the office told me that I was incorrect and the reservation was for 5 persons.in order to catch our flight we loaded four people and most of the luggage into the Primetime SUV and loaded the remaining luggage and the remaining 2 people into our car and we both drove to the airport. Due to the delays of trying to get another vehicle and having discussions with the Primetime driver and office we had to park our car in the short term garage to get our flight. I prepaid Primetime per the reservation $106.86 each way for a Private Family Van. They did not provide the service ordered.

The result of their action is that we had to drive to people round trip to the airport and pay for short term parking. Over 100 miles with no milage reimbursement and $240 in short term parking (receipt attached) I phoned Primetime and asked for to repay the charges for the roundtrip services in late December to date no reply.

I would like at a minimum for a credit to my credit card for the round trip fare $106.85 each way or pay for my parking and mileage charges that were incurred due to Primetime not providing the service as ordered.

Thomas Skelly
phone: [protected]
[protected]@gmail.com
Prime Time Shuttle
-
rude, unethical, verbally abusive driver
I booked a round trip pick up and drop off for my parents, through PrimeTime Shuttle, whom were departing on a week long cruise on the Princess Cruise from San Pedro. Upon return from their cruise (2/2/19), not only did PrimeTime fail to advise them in advance that they didn't have a driver to pick them up but they sent another driver that showed up 2 hours late in a vehicle that did not display any signage to make it easy for the public, in this case my parents, to identify their ride. At that moment in time it was raining cats and dogs and the driver had the nerve to cough an attitude about waiting for 10 minutes when in reality it was a few minutes. Once in the vehicle, my father was trying to confirm that he had the right vehicle and drivers name that he was provided with at the last minute. The driver refused to cooperate in confirming any of the information and instead began to belligerent, using profanity, and verbally abusing my parents and told them to get out of the vehicle shy of physically shoving them out of the vehicle and into the pouring rain after having driven about 150 ft. The driver, a Juan Soria, who drove a Nissan Rogue (CA 8DYC173) attempted to hastily throw their luggage out of the vehicle while trying to extort money from them by demanding $40 dollars to clean the interior of the car due to the rain. Not only was he unprofessional, he was unethical in his practices which apparently PrimeTime Shuttle condones. This has clearly opened my eyes to see that this company is more concerned about turning a profit rather then providing a customer orientated service.

Rest assured I have escalated this incident to the local office and will escalate it to corporate. Not only that but I will post this on my social media and will relay this to all my colleagues in Law Enforcement to not use PrimeTime and use other competitors primarily Super Shuttle.
Prime Time Shuttle
-
both drivers (to and back from the airport) demanded extra payment even though it was a fully prepaid ride
I booked trip to and from LAX through Go Airport. Reservation ID: 2AV5XP.GO to LAX. The driver appeared at 4:05 am instead of 4:25 am and refused to take us because he stated instead of 3 passengers he had info he should take only one, with no suitcase. We had to pay extra $30. He charged my credit card and gave me a receipt. Reservation ID: 2AV5XQ. GO. The second driver demanded extra $15 because he had info there would be two passengers, with no suitcases, and there were 3 of us, as I mentioned. He took cash and said he did not have a receipt. It was a prepaid trip and in my reservation I put 3 passengers. Nothing was mentioned about suitcases.
Prime Time Shuttle
-
billing refund
On Oct 10th I booked a car on economy plus to be picked up at 8.30p.m. to the airport. That car broke down and I had to wait 1 hour for another. (trip i.d. 165777). My return trip on 10-17 I booked " meet and greet" for $10.00 extra. When I got to the airport at Lax there was no one to meet me and I called Prime and was told they do not do "meet and greet" on the service I booked, I then had to go up to departures for curbside pick-up. (trip i.d. 165778). I was quoted $75.00 for lax to home and was charged $85.00. I have been trying for 3 days to get a refund and have not been successful.
I am not requestig a refund for the time guarantee…. This is not about the time. This is not about the pick up at the airport. This is about your company's negligence to accurately perform it...
Read full review
Prime Time Shuttle
-
Unreliable transport services
Prime time shuttle services LAX Airport services were DRASTIC. We had done a prebooking more than a month earlier from the UK (done online by our travel agent). The guy at the Airport had no idea of our booking! He had no Gadget, Ipad, Laptop, desktop computer etc to know of prior bookings, Upon calling his office who also had no reference of our booking, we got somewhere luckily because we had printed proof of our payments.
The company van han has written on the side:- If we are late we dont pay. We were picked up more than an hour later at the airport but as this was pre-booked/prepaid, i think the company needs to look into the issue seriously.
To top it up, upon our return trip from Hotel to LAX airport on the 22/9/15, for our 3:30pm flight, we were booked to be picked up at 9:35am. Quite ridiculous.
Inspite of our calls to their office with unfriendly staff and even an arrogant supervisor who was quite prelevant in CANCELLING his service than accomodating us for a more practical pick-up time, (especially as this was already pre-paid), it was shockingly proven that this is not a company suitable for the services deserved. The supervisor kept on ranting that this was booked through an agent and he could not communicate to us his schedule timings, our request to change the pickup time to about 12:00pm. Does this company not believe in e-mails which when sent to anyone can be passed on within seconds to relevant person/s anywhere in the world? Quite shameful for a company based in USA! Shame . Would like to be refunded immediately and the company being blacklisted for giving very poor services. Better jobs are done in even countries like Mumbai or Kenya. Learn.
The complaint has been investigated and resolved to the customer's satisfaction.
I had made an online reservation a day ahead of time to be picked up at LAX and taken home to Sherman Oaks. The reservation was confirmed with an email. At 10:15 p.m. when I arrived at the airport...
Read full review
Prime Time Shuttle
-
Multiple Billings
I and three other members flew into LAX on 6/8/11 for an academic event in Pasadena. I had made online reservations with Prime Time for a trip from LAX to Pasadena. In a 36 hour period, I was billed six times for this trip (which included the fare for 4 people plus a tip for the driver). I got a notice from my bank of this odd billing behavior and contacted Prime Time's customer service first thing on 6/9/11. I left several messages on voice mail and talked to three different representatives during the course of the day. I was told by the last representative that I would be contacted by the end of the business day with an update on how the problem was being dealt with. I never received the call...and the three different people I talked to said there was only one person who could take care of the problem...and evidently, she was not available or too busy to talk with me. At this point, nothing has been done to return the unauthorized funds taken out of my account.
Had a reservation for 6AM pick up to airport. At 6:20 I called where is pick up? They stated in another 10-12 minutes. Driver shows up 45 min late doesn't ay a word just loads luggage and goes wrong...
Read full review
The complaint has been investigated and resolved to the customer's satisfaction.
Prime Time Shuttle
-
Poor customer service!
I called to cancel my reservation 5 1/2 hours before my scheduled pick up time because my flight had been changed by the airline. I was told by the representative that I talked to that it would be fine due to the circumstances and was given a cancellation confirmation number (even though they have a 6 hour cancellation policy). A few days later I noticed my credit card had been charged so I emailed the customer service department. After multiple back and forth emails with the manager I was told their cancellation policy was very strict and that I would not be refunded the fee. I understand this except that 1. I am not in control of the airline and couldn't have predicted their schedule change; and 2. I was told by the representative I spoke with that my reservation was canceled without issue and given a cancellation number (which was not honored by the manager I spoke with).
The complaint has been investigated and resolved to the customer's satisfaction.
Prime Time Shuttle made a reservation for myself and my wife to be picked up at the Burbank CA Airport. Upon our arrival, no shuttle was to be found. When we called Prime Time Shuttle, they told my...
Read full review
We are here to help
16 years' experience in successful complaint resolution
Each complaint is handled individually by highly qualified experts
Honest and unbiased reviews
Last but not least, all our services are absolutely free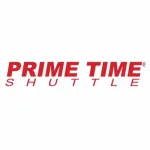 Prime Time Shuttle Company contacts