Canada Post complaints
1003
This review was chosen algorithmically as the most valued customer feedback.
Xpresspost International parcel sent Date: 2018/05/30 and Expected delivery 2018/06/11 with the Signature Required. the parcel has been sent to customs in destination country by 2018/06/05, Where is now? For any reason that parcel can't be delivered. Please return the parcel to the sender. I did have the warranty for the goods Returned. Thanks Return back...
Read full review of Canada Post
Canada Post
-
letter mail
I am so tired of the items I send in the mail getting broke and returned because some of the letter carries are completely irresponsible and don't pay attention. Most of the items I sell are breakable if the package gets bent, so I put stamps on the front of the envelope right beside the delivery address and it still get ignored. I spend between $500-$1000 per month on stamps and trackable mail, I know its not a lot compared to other larger companies but it still hurts when my items get broke or returned because they are delivered to the wrong address or the package gets crammed and bent into the mailbox when it clearly says "please do not bend"! It was a return that states it was unclaimed! As you can see its was bent a crammed in the mailbox so bad that I had a very difficult time getting it out! They also put an "unclaimed label right over the address label so that when peeling it off it doesn't come off properly so I cannot see the address label, so I have no idea who the customer is. Not sure how I am suppose to contact them!
This review was chosen algorithmically as the most valued customer feedback.
This is the third incident that I have received "attempted delivery" notices WHILE I'M HOME!! One notice was pasted to my door without a knock or ring of the doorbell. Twice notices have been left IN my community mailbox! Today I even watched the mailman fill the community mailboxes and drive away. Low and behold there's a notice IN my mailbox. No attempt to cross the street and actually deliver my package!! So frustrating!!!
Read full review of Canada Post
Canada Post
-
signature receipt
I posted a registered mail which was delivered 10th Jan 2018 and the tracking number is RN276435895CA. I requested a signed copy of the delivery notice last month and haven't received yet. I want to submit this receipt in the court and I didn't receive it till date. The service ticket number generated is [protected] and the agent who generated this ticket number sent a fax which doesn't shows a signature on the receipt. This is not the way to serve your clients. its very bad customer service provided by you. After a long wait of at least 1 hour over the phone, I didn't get a positive response.

Kindly sort out the matter soon.
This review was chosen algorithmically as the most valued customer feedback.
I brought my parcel to mail and the staff told me it's not good enough so she told me to use one of the used boxes left behind by other customers who took their content and discarded the box. The staff working for Canada Post then charged me 3.99 plus tax. She never told me those boxes had a fee and they were used discarded boxes by other customers, they are not her property to sell.
Read full review of Canada Post
Canada Post
-
parcel and notices delivery
We have a parcel box in our building; however, notices and parcel are not being left. The Fort McMurray Location has a delivery contractor that does not have keys to our building to leave notices or parcels. This is my 2nd complaint I have put in. The address is 113-9918 Gordon Ave, Fort McMurray, AB T9H 5L1. How can a delivery service deliver parcels without access to the building. Apparently there are 2 delivery services, one with a key and another local delivery service that has none. This is not acceptable

Without keeping track of my orders on line I would not know when the parcel is in as no delivery notice is being left either. We have a parcel box in our building for convenience as Fort Mcmurray is a working town with long hours; therefore, picking up parcels from the post office is a big inconvenience.

Pleases address this issue once and for all. The delivery service needs access to the building and if this can't be arranged, another delivery service needs to be utilized.
Canada Post
-
parcel shipment
Shipment [protected] went from BC to Ottawa, ON. The unit # was missing from the address. It is an apartment building. Rather than automatically send the parcel back cross country I would have expected to use common sense and use one of the following options:
-leave a label on the building that this parcel has now sent to a nearby post office
-call my phone number that was mentioned as part of the address
-any combination of the above

To add to my frustration, I actually caught the parcel a little after it was rejected while it is still in Ottawa. Trying to save it from going back to BC was no success as it was already labeled.
Canada Post
-
not received package
I ordered an item from China tracking # LZ531641630CN this was an electronic projector.

I checked on line for tracking and Canada Post stated that the package was delivered on the 16th of August.

My address is in Vaughan and on your website it states that it was delivered to Scarborough Ontario.

I reported this to Canada Post and they stated they would look into it. I have called 3 times since and they stated that the package was delivered, and if I want to initiate a complaint I need to have the originating company file the complaint.

The company has stated that they sent the item and it was confirmed by Canada post through their tracking therefore they have nothing else to do with the package.

I keep asking Canada post why was it delivered to Scarborough if I live in Vaughan and where is my package and their response is again to have the originating company make the request. I have never experienced more frustration then talking to your office with the same apologetic response.

You have received the package and you have lost it because it was not delivered to the right address.

What NEXT

Thank you

Anthony Saldutto
This review was chosen algorithmically as the most valued customer feedback.
Hello, I am a 69 year old senior and this has happened few times, I guess only certain post office driver will do this. I was expecting an important mail delivered to my door by Canada Post courier today so I stay home to wait for the delivery by the postman. Well, I watched the postal truck pulled in front of the community boxes and I watched and waited...
Read full review of Canada Post
Canada Post
-
express delivery
for tracking # [protected]
I paid a lot of money for express delivery and insurance on my package, and it was supposed to be delivered Friday July 27 2018. It is now Monday July 30, 2018 and still no information. I called and no one can tell me what is going on. For some reason my package went from Mississauga to Scarborough instead of King city where it was supposed to go. Now the tracking shows it just sitting in Scarborough. Where the hell is my package. It is very expensive. I am very very very disappointed. No wonder people are using FedEx etc. Where is my package
Canada Post
-
very bad!
Good afternoon, do not advise you to cooperate with Canada Post, if you do not want problems yourself and lost parcels! From Ukraine was sent a parcel 13.07.2018 to Canada, 15.07 she left the territory of Ukraine, and everything went missing, I tried to contact technical support Canadapost, wrote them a lot of letters, but, I understand them anyway, that I pay not a small money for delivery, as well The cost of the parcel was $800, it was supposed to be a gift! But I understand that Canada Post is still on its reputation, as the parcel is already traveling more than 40 days! I do not advise anyone to work with them, if you do not want to stay without money and parcel.
My track number of parcel CP031052507UA can see for yourself.
Canada Post
-
my home mail
It's been more the 1 month that we are not receiving are mail, my drivers licences, credit card, hydro Quebec, bank statements, my bank act from ecorps, letters from commissioner privacy Canada, and more. My resident card from Canada, birth certificate. My companies paperwork. Letter from pardon waivers Canada tax check from revenue Quebec. I am Suzanne Gendron and spouse is Lyne Morissette 187 Terrasse Turgeon door 6, Longueuil, q.c., Canada. Phone [protected] and [protected]
This review was chosen algorithmically as the most valued customer feedback.
Over the last couple years I have mailed letters, some containing cheques, that have never been delivered to their destination. This has happened 3-4 times during the last couple years, with the last missing letter (containing a cheque) mailed July 12, 2018. This has created embarrassment on my part and resulted in past due notices. In the past, cheque...
Read full review of Canada Post
Canada Post
-
their website/ online payment
To Whom It May Concern,
I tried to buy shipping label for my immigration application online on 26th July. When I wrote my husband's credit card information it had been denied. So I tried again and it happened same error. Later my husband got an email from the bank. Canadapost charged $21.33 twice.i tried to speak with an agent but no change. I want my money back
This review was chosen algorithmically as the most valued customer feedback.
On July2/2018 an employee that was previously told to stay off of my property decided she could come on my property in uniform and enter my house. She was asked to leave so she exited the front door ran around the back and went back in the house then in the garage where I have thousands of dollars worth of tools stored I do not let anyone on there. Her ex...
Read full review of Canada Post
Canada Post
-
parcel from china
Tracking no. Lz550909557cn

On tracking the parcel, I find that the status shows it was delivered on july 23, 2018 around 1:30 pm. I have not received this parcel. Where was it delivered to?

My address is : 67 elm dr. West, mississauga, ontario l5b1m1

I have been home all day on july 23.

Please let me know where it was delivered.

Thanks

Arni billimoria
This review was chosen algorithmically as the most valued customer feedback.
I was kind enough to send a roll of washi to a girl in Nova Scotia and it arrived in damaged condition. The envelope looks like it was driven over. I can not believe the amount of times I have complained about service and the condition of my mail and packages. I have yet to receive a response once from this company. Shame on you for treating your paying customers in this fashion.
Read full review of Canada Post
Canada Post
-
delivery/customer support
Your service is extremely poor... My tracking number says my package (aka medication) had arrived and they left a slip. I took work off today and nobody showed up. This is the second time in one week this has happened.. I am extremely not pleased and when I called customer service way more then once I am left on hold for over an hour while being told I have a wait time of 10 minuets. Yoilur service is extremely poor and disappointing. You treat your customers with zero respect, and seem to give absolutely no cares about them, their concerns or their packages. I ensure you I will never use this company by choice due to these issues. I as well want to file a formal complaint to the delivery driver who failed to drop off my slip and lie about it through the site. Therefore my medication is now currently missing and your "customer service" is just as inconvenience as I have been on hold after going into the store for currently over an hour now! Something needs to be done or I can ensure you that more complaint s will be made within every department!

Please I insist call me, sincerely and extremely aggravated,

Taylor eisan
[protected]
Canada Post
-
hi
I supposed to receive two parcels with tracking number of
[protected] and
[protected], when I see tracking in site, it says both have been delivered!

but I have not received anything in my postal box!

the company said it has been delivered, and only send it again if Canada post confirm it.

I just want to know if they have been delivered, why I have not received them yet!
Canada Post
-
retrieval of package
I called canadapost about a package I needed to be held for as I was scammed. They said they would put it on hold and not deliver it. They said I needed a reference number to the canada anti-fraud centre. I called and they could not accept calls. So I called canadapost again and got a lady who told me about that she could get it put on hold and I told her about the phone number and she informed me she would let her supervisor know about it and that I had been given 48 hours to get back to canada post. I went online and figured how to do the complaint and got a reference number. I called canadapost again and waited for a good 40 mins and got someone who was putting me on hold quite a lot and my phone died. I called canadapost and got ahold of someone and he told me that my package was in ny this morning and they couldn't do anything more about it. Call usps and they told me they couldn't do anything with it. I called the pot office and they said sorry can't help you here. The fact that I was told that it had been held twice and wasn't is not cool and I want my money back and my insured amount. My reference number is em067343356ca.
We are here to help
16 years' experience in successful complaint resolution
Each complaint is handled individually by highly qualified experts
Honest and unbiased reviews
Last but not least, all our services are absolutely free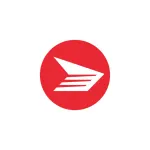 Canada Post contacts