Canada Post complaints
1003
Canada Post
-
a cable
Canada post is a lump piece of [censored] delivery service that frankly should be free.

I ordered an Ethernet cable to my house using amazon, and the expected delivery was Tuesday, which was perfect timing because I'm home all day so I surely won't miss it. Tuesday comes by and at 10:00 I hear a few knocks on the door, I run downstairs as fast as I can. Open the door and notice a piece of paper on my door handle that says I missed my delivery. And his truck is no where to be seen. The good thing about my home is that it is fitted with a compete security camera system on ever corner of the house. I check the camera for the time he knocked on my door and noticed that he wasn't even carrying a package just the slip. And he didn't even bother to wait a second, and then left immediately.

Now I have to pick up the package from a shoppers drug mart 5km away from my house. What [censored]ing delivery service is this if it dosnt even deliver to my [censored]ing house.

Stupid.
Canada Post
-
delivery
I live at N6K 4L8 postal code. I received a phone call, picked it up on the second ring. Postal service driver hung up, left the slip to pick up at the post office tomorrow after 12 noon. What's the point of having a parcel delivery guy if he doesn't want to take 2 minutes to deliver a passport that my daughter Jacqueline Welch ordered? This needs to be changed.
This review was chosen algorithmically as the most valued customer feedback.
Yesterday I picked up mail and my "communal post box" and the mail was soaked to the point where some of my mail will have to be resent to me... my vehicle registration, my insurance cards and papers ... these are the important ones. The flyers were beyond readable and fell apart. This isn't the first time, but this is the worst it's been. I have picture of...
Read full review of Canada Post
Canada Post
-
customer service representative
I just called earlier about my lost mailbox key and i had the worst costumer service conversation in my entire life! I think my line is not clear enough in her side but she doesn't have to raise her voice and made me feel dumb while spelling my information to her. I almost cried coz i never had this experience before and i never encountered a costumer service representative that as rude as her. Atleast i said thank you to her at the end but i can't take to wish her a wonderful evening after what she did to me. Most rude person ever!
Canada Post
-
xpresspost delivery
Your service is terrible compared to any other service delivery companies. I order on-line continuously from Amazon in Toronto with Max 24Hrs delivery with either Intercom express, USP or Purolator. Well VOIP Much in Toronto sent on June 20, 2018 a small package to be delivered to my house in Gatineau. Your web site indicated it will be deliver on June 22. Guest what, we are June 26, the delivery date has not yet been updated and the package has not yet arrived. This is poor and ridiculous service.

When I order on-line I now ask What delivery service they are using, and if they say, Canada Post, I don't order.
Canada Post
-
returned mail
Once again a letter was returned as undeliverable. I have lived at this address, 448 Valermo Drive in Etobicoke for over 22 years.
This seems to happen periodically were all mail deliver to our street is returned as unknown. For some reason this keeps up until one of us complains.
Is it really too much to ask to have our mail delivered in a somewhat timely manner without all our mail be returned to sender.
This review was chosen algorithmically as the most valued customer feedback.
I sat and watched the mailman go by our house twice. No package. Notification on tracking #[protected] said delivery notice left. Where was it left as it wasn't at this address. Called canada post. 1st time they have me the notice # but can't p/u till next day. Called again to complain. Agent hung up on me. Needed today as medicine!!!😡😡😡😡
Read full review of Canada Post
Canada Post
-
mail disappears in canada post
Recently, I did not receive a few letters from the Federal Government and Banks, with private and financial information. Canada Post said those letters have disappeared without a trace, it could even be mail theft during processing (our building has no mail boxes). Canada Post employees were compassionate and courteous to me, but they said that there is nothing they can do about it, they cannot even prevent further disappearance of the mail. How can the Government and Financial Institutions send documents to Canadians in such situation?
This review was chosen algorithmically as the most valued customer feedback.
On saturdays our post office in Langham, SK is suppose to be open from 9-12, and as I work from Monday to Friday and am unable to get any parcels that are there for me and my family, it's saturday that I can do this. But when I show up and there's a hand made sign in the door saying ' closed back after the care home opening' what am I suppose to do but...
Read full review of Canada Post
Canada Post
-
worst postal service - canada postman/women one day you will be old too
Imagine you are 65 years old without a car and you pay for the SHIPPING COST and waited in the house.

They (The Fing Stupid Canada Post postman/women) don't border to press the buzzer or ring the doorbell and leave a note to ask you to pick up, I'm PISSED and this is NOT THE FIRST TIME they did it.

And you know they (Canada Post) don't care, they are unionized and monopoly in Canada. They have their puny pension set up and just trying to drag on till their retirement and claim that till-death-do-us-a-part pension, drag on the dead-end job and live miserable life while giving others hell.

Well, you deserve this miserable life and I wish you get the same treatment when you retire at home and the Canada Post comes leaving you a note to ask you to pick up your 50lbs air conditioner at the NEAREST POST OFFICE. Karma will be waiting.

James
Coquitlam, BC
Canada Post
-
delivery of express post item
Reference ticket number [protected], I am disappointed that express post delivery person did not attempt to knock on the door or ring the door bell before placing the delivery slip into my mailbox.
Secondly the express delivery item was not sent to the post office in rockwood mall until 7.13pm the next day
Thirdly, the express post item was included with at least 100 parcels and was not separated for express delivery resulting in not being able for pick up until june 20th, two days late
This is very inappropriate for express post deliveryn when the sender has paid an extra fee for express delivery.
Canada Post
-
customer service employees' lying
My document is extremely time sensitive and its filled with sensitive personal documents. I sent with registered mail on June 13th 2018, so I could track it and it would arrive well before the deadline. When it showed that it never arrived, I called then submitted online ticket as well, nothing happened called again assured me that they will get it sorted out. Last phone call I had, the customer service person told me, no assured me that he could see the scans internally and that mail is not lost it would get to destination by due date no problem. Nothing the next day finally talked to the supervisor and she cant see anything so basically guy I talked to previous day LIED to me! It terrifies me how a federal government worker can lie to me with such a easy...now I am late in submitting my documents and well have to go through loops to secure my personal information. Thats lost days and time..Federal run corperation filled with liers...
Canada Post
-
repeated mistakes with undelivered tracked packages
I had two packages coming from china
#1-ea340829575cn
#2-ea340828805cn
Package #1 had all the right info, except the postal code was from my home and didn't match the office address. A supervisor from post cda called me and asked me where I wanted the package delivered, I gave her the address, she it would take a couple of days. 5 days passed and I hadn't rec'd anything. I called and was told the package was returned to sender (china) ref #: [protected]. I have to pay another 50$ shipping.
Meanwhile package #2 was shipped out before package #1 was rec'd and had the same problem, so I called, advising the supervisor catherine the situation and opened a second ticket ref #:[protected], five 5 days before it was to be received. I find out today package #2 was returned to sender also.
What is the use of opening a ticket, if when scanning the item no-one reads or follows instructions on the ticket. The latest comment I had from trisha, another supervisor, said they don't have enough people to review the scanned tickets and its easier to ship it back.
My solution is if you open a ticket it creates an alert, so when the item is scanned at any point in time the alert is triggered and forces you to read the ticket. I do this all the time in retail. Canada post is a billion dollar federal corporation run by a bunch of paper pushers... Completely unacceptable! Lets see how long it takes for someone to respond...
Canada Post
-
express post delivery
Dear Canada Post,

RE: Delivery Notice [protected] Jun 18 2018

Was expecting delivery and was at home and my buzzer-bell did not ring asking me to sign for my package. The notice said Other: Not Listed.

As far as I am concerned, this was not acceptable. I just moved into this building at 201 Queen Mary and I completed and processed a Canada Post Change of Address: [protected]. If the delivery person had buzzed the door as required for signature, I could have showed ID for the package and signed for it.

But furthermore, Canada Post is a nationwide service. I just moved to Kingston from Québec, where although it was the tradition to change your name when you married, they legislated in Quebec that all women have to use their surname at birth. I have been using the married name Matchett since 1973, yet Quebec forces me to identify myself as Louise Tremblay. So I actually am forced to use three legal names: Louise Tremblay Matchett.

When I filled out the Change of Address form for Canada Post, I was careful to write 2 possible names for me in the generous space you provided. Louise Matchett & Louise Tremblay Matchett. Unfortunately at my building at 201 Queen Mary, there is only space for a building ID of 13 characters! I had to make it SHORT. So I opted for L Matchett.

I order online regularly. Am I going to have to go and pick up a day later than the expected delivery every time Canada Post delivers, just because my building's listing only accepts 13 characters?

Please get back to me on this!

Louise Tremblay Matchett
Canada Post
-
employee
The employee that delivers at my appartement building did not close the panel for all the mailboxes. I was at hospital all week to give birth. When I returned to home I noticed there was mail in the box but decided to get the next day since I had a newborn with me, my hands were full. When I went to get my mail the next day, i noticed that the panel was left open and everything inside the mailboxes were gone. The other tenants mail also. So our mail was stolen because the mailman did not close the panel to the boxes.
Canada Post
-
incorrect postal code
I recently received an email from Canada Post concerning an undelivered package.
The address info on the form is incorrect.
Shown address: 304 Cranberry Circle SE T3M 0S2
Correct address: 304 Cranberry Park SE T3M 1W2
Thank you - Roberta Patterson

According to Canada Posts tracking, the package was mailed on 6/6/2018.
The contents of the package is a liquid Dirty Martini Mix. According to tracking the package made it to Calgary and then the trail goes cold. I don't know what else to tell you. I have notified the shipper.
I do not have an update because to my knowledge nothing has changed
Canada Post
-
canada post truck/van partially blocking a portion of the crosswalk (crossing lights are at intersection) sw corner of berkeley (at king)
Hi,

Very often during the work week, around 4:15 or 4:30 (during the week), a Canada Post van/truck is parked at the SW corner of Berkeley & King, while he delivers parcels in the area. The back of the truck/van extends over the lines of the crosswalk on Berkeley (there are lights at that intersection). I would estimate that the rear of the truck extends 1.5 to 2 ft into the area reserved for pedestrians crossing. Obviously this is an inappropriate spot to park a large van, for a number of pedestrian safety reasons.

Problems that this creates:
- The pedestrians crossing on the green light to get SE side of Berkeley are forced to walk out farther to the left of the back of the van) which makes them more vulnerable to vehicles making a right onto Berkeley Street

- The proximity of the large van completely blocks the pedestrians view of any traffic travelling north on Berkeley towards the Berkeley (& King) intersection.

The length of the van/truck obviously exceeds the parking spot. In the past I've mentioned to the driver that he's partially blocking the pedestrian crossing area. He immediately moved, which I appreciated, since he should not be parked on that corner, if any part of his van blocks a portion of the pedestrian's area to safely cross the street. Unfortunately he is doing it again.

I've provided a few pics to identify the van. I would have taken a pic of the back of this vehicle, but on that particular day, one individual (who works or resides in a building nearby) started verbally abusing me for taking pictures and for mentioning to the driver that we had spoken before about the van being parked there. He advised me that he was a friend of the driver (whether that's true or not, I don't know). The issue is the right of pedestrians to cross safely at that intersection.

If you look closely at the windshield of one of the pics, there is a parking ticket on the window.

What I'm looking for by writing this complaint is the assurance that this vehicle/driver will not park there any more. Please direct this driver to find somewhere else to park his van while delivers. I realize that it's hard to find parking spots, but, the safety of pedestrians should be first and foremost.
This review was chosen algorithmically as the most valued customer feedback.
I have been waiting and watching the tracking of an order I placed from a retailer that was shipped Canada Post. It was supposed to be delivered over a week ago. Every day since the tracking has alternated with "out for delivery" or "redirected to customers new address". I do not have a new address, the address provided to the retailer is correct. I have...
Read full review of Canada Post
Canada Post
-
unethical behavior
While I was taking my daughter to school on June 13, 2018 @ 7:50am I was driving southbound on Everridge Dr SW Calgary, a white minivan with a Canada Post topper passed me on the inside lane going thru a playground zone. He was exhibiting dangerous/illegal driving by tailgating me thru the playground zone and speeding thru the playground zone.

The driver of the van was male with the licence plate LUN-851

Please ensure all your sub-contractors are aware they represent Canada Post while driving and this type of behaviour is not only illegal - but damages the reputation of Canada Post.
Canada Post
-
delivery in brampton ontario.
We did not receive any statements from our bank for more than three months. I called the bank and they said they were sending them and to confirm our address. We did and they allowed me to print copies of the statements. We discovered that during the three month period, we had been charged interest on our account as we had missed the due date in any payments that we had made after requesting the amount by telephone.
On Thursday June 7th, we were informed that our address had been blocked as a statement dated March 11th. had been returned by Canada Post as address unknown! The Bank staff automatically blocked the address.
Why had the statement been returned by Canada Post?
It has cost us more then $130.00 in interest charges because of the post persons fault in not delivering the statement.
We have been missing several other items of mail which, to date, have not cost us any interest charges or other costs. What is happening to our mail delivery? We are not computer savvy and rely on the mail!
Please advise how you intend to cover our losses!
We are here to help
16 years' experience in successful complaint resolution
Each complaint is handled individually by highly qualified experts
Honest and unbiased reviews
Last but not least, all our services are absolutely free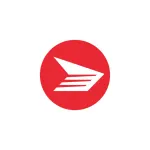 Canada Post contacts