Canada Post complaints
1003
Canada Post
-
Mail carrier left 40-50 pieces of mail in a bundle at my doorstep. None of it was addressed to my home.
My name is Tom Kay, and I live at 687 Sandra Ave., Ottawa Canada, K1G2Z7. On 13 April 2021, at roughly 2 pm, I heard my doorbell, and a couple minutes later, my son brought in what later proved to be a bundle of undelivered mail to my neighbours, plus roughly 30 brochures. We didn't see the carrier, but I believe it would not have been our regular guy, as he seems a lot more conscientious, having met him many times.

The package was a large collection of ads and personal mail, wrapped in blue elastics, and roughly the volume of a football. There were items addressed to 7 or 8 of my neighbours, but NONE to our home. Funny we were the recipients.

What we have here, is either a Canada Post carrier who is illiterate or lazy, or both, none of which is a good look for your organization. Contained in those envelopes, could be cheques for a number of elderly people who live on my street, or any number of otherwise important documents.

I am disgusted by what I saw and what this means. Tom Kay, [protected] (h).
Desired outcome: Glad you asked. GET RIGHT IN THIS CARRIER'S FACE AND GRILL HIM.
Canada Post
-
delivery person
I am getting quite upset that when I get my mail delivered that the male stomps up and down my steps. It all started when he was NOT using my stairs and I asked him to please use the stairs as that is what they are there for, ever since then he uses them but stomps up them and down them so much that you can hear him in my kitchen at the other end of my home. My address is 663 Athol St. I understand that going up and down a billion steps everyday is not easy but that is part of the job. Could you please ask your mail guys/girls to please use the steps when the mailbox is at the door rather, this has been an ongoing problem every time we get a new or different mailman/lady.
Desired outcome: to have your mail person to use the stairs to put the mail in the mail boxes
Canada Post
-
Mail Delivery
Canada Post cuts off delivery of mail day after 40 cm winterstorm this winter. I make complaint to Canada Post and same day have a car intimidating us from the Street.

Hi Gordon,

After discussions with some family members yesterday it was agreed that this incident is a bit close to home and a bit aggressive.

When i sought resolution from Canada Post on this mail matter I did not expect cars to start intimidating us from the street.

I am wanting to request the name of the mail carrier today please?

I am formally presenting a complaint to the Canada Post ombudsmen and calgary police if i get another visit or encounter along these lines.

Can you confirm for me the ability for your plant to audit incoming mail to my address so that I may verify delivery matches?

I am expecting mail that will be very detrimental to our family if the mail is not received/tampered with/ or sold.

Please advise as to the recourse I have for the security of my mail.

I wanted to also ask if you have any idea as to how i may garner the mail that was supposed to have come here over the last two months?
Yesterday i received the held mail and it was 6 pieces which is meaning my mail has been garbaged or returned.

Thanks Gordon and sorry for the hassle.
Desired outcome: Carrier Transfer/Removal
Canada Post
-
Rural servicee
As of 5:48 pm mail has not been delivered to our rural mail box. My address is Site 3, RR 3, Bx 22, High River, AB T1V 1N3. The last mail delivery was one week ago. We can understand that there was a long weekend, but there is absolutely no reason for the lack of service today. The weather today was +14C, so weather is not the excuse (as there have been excuses in the past).
Mail is only delivered to our boxes on Monday, Wednesday and Friday. We are not happy with the service! Overall, the service is not good in this area.
Please provide me with a reply to this complaint.
Canada Post
-
Undelivered mail
On February 16, 2021 I posted letter mail to a street address in Fort McMurray, Alberta, to this date it has not arrived. I voiced my concerns on Facebook asking if anyone else were having issues. There were numerous issues, some of which included mail been sent on February 20, 2021, December 1, 2020 & December 16, 2020, all addressed to Fort Mcmurray none of which were delivered. I have since sent letter mail to British Columbia, Ontario & within my own province of Newfoundland. One would wonder what's happening with delivery to Fort McMurray. This is unsatisfactory and needs to be investigated . I look forward to hearing from you.

Thank you,

Madeline Osbourne,

[protected]
Canada Post
-
mail delivery
Over the past two weeks on at least three occasions we have received mail addressed to other units in our building or the same unit number but for the building next door.
That this happens once or twice a year would not be of concern, but this is six envelopes in two weeks.
Our address is #100, 520 Cedar Crescent SW, Calgary AB T3C 2Y8
Three items (two envelopes and a magazine) addressed to unit #101 have shown up in our box. Three envelopes addressed to #100, 500 Cedar Crescent SW.
Working from home I have business mail (cheques requiring a second signature for payables with deadlines) coming in. Loss or delayed delivery on these items have real economic consequences.
I am losing faith in the postal system as a means for business communications.
Desired outcome: Please let me know what has been done to correct this issue.
This review was chosen algorithmically as the most valued customer feedback.
I share a mailing address with my tenant. He has been opening and or keeping, redirecting important, personal and governmental mail with my name on it. Is it not a criminal offence? Isabella Chiappara.
Read full review of Canada Post
Canada Post
-
Registered International Package
I have sent a Registered International Package bearing tracking No RN [protected] CA on 10 March 2021 from Canada Post, Millwoods PO 417 - 2331 66th St NW, Edmonton, AB, T6K 4B0. The package was addressed to Registrar, Baba Farid University of Health Sciences, Sadiq Road, Faridkot, Punjab, India from Ramandeep Kaur c/o Chamkaur S Mahal, 1936 - 20 Ave NW, Edmonton, AB, T6T 2K9, Canada. The package has not yet been delivered to the addressee even after elapse of 23 days. While tracking online, I was surprised to know that the package has been sent to another country known as " INDELA" instead of " INDIA". Can you please track my package and deliver it to the correct addressee in INDIA.

My email : [protected]@hotmail.com, Tele: +[protected]
This review was chosen algorithmically as the most valued customer feedback.
Hi. I would like to file a complaint against the Post Office. I am unable to wear a mask and have a doctor's note that says as much. I make sure that I am healthy and that my children are healthy, when entering any place of business. On Wednesday of this week I went to get my mail as usual, and had my 4 and 1 year old with me. We were not wearing masks. I...
Read full review of Canada Post
Canada Post
-
CC/CC 103346
I am sender of the parcel. I am mumkesh kumar and my address is 430-12 saint Dennis drive, North York, Toronto, Ontario, M3C 1G2. I have sent my gift to my friend in Pakistan, but he did not receive it yet. Almost, one month has passed but he did not received seiko wrist watch of men collection. If you help me regarding this situation I will be thankful to you.my phone number is [protected].
Desired outcome: delayed or lost the wrist watch
Canada Post
-
Delivery service
Good morning
Placed an order on March 24 with a company located in Ville St-Laurent (Montreal) . According to the tracking info, The parcel was picked by Canada Post @ 3:33 PM in Pointe-Claire QC and processed in Montreal QC @ 7:15 pm.
Please note that this item was to be delivered in St Leonard, Montreal, zip code H1S 1T2 so I shoud have received latest March 26 th. According to the tracking info. on March 27th, the parcel is now in Edmonton Alberta. Can someone explain me how a parcel which was shipped from Pte-Claire Quebec and to be delivered in Quebec is now located in Edmonton Alberta?

Thanks, Joanne
Canada Post
-
[protected]
Received by Canada Post /Feb .10 Shipment at4:50 in Saskatoon
Feb.12 in Edmonton item processed
Feb.15 at 8:47 to Grande Prairie, AB /item being returned to sender.incomplete address. The item being return to the sender went out for delivery.Feb.16/ I'm the person hew order but did not see the parcel. it could be BASS PRO SHOP orCABELA's the FISHln'hole. And I'm looking for it. Hi I'm Glenn Lynn-[protected]-107A'Ave, Grande Prairie, AB .T8V8L3
Canada Post
-
My mail is being intercepted by my letter carrier
Hello, My complaint about my mail being intercepted. this began to happen some time in 2016, when a new letter carrier was assigned. There seemed to be a drop in mail that i was receiving. The mail that i did receive looked like it had been opened resealed and delivered. I have received 4 letters of disconnection from Bell over the last year, each letter in my box the day before it was due. sent out 2 weeks prior. I have not received bank updates on my TSFA in over 4 years. |I am missing mail from an insurense provider. I have also not received leter for license renewal from the MTO.June 1 watched as she approached sorted and removed 2 letters. Then walked off the property ( Townhouse complex) with 2 letters. I have called the police to report this matter in conjunction with a known imposter and the theft of my identity. In July i rented a P.O box hoping to circumvent the problem, only to find that " some " mail will not be forwarded. Some time in Febuary a new letter carrier was assigned a man. i got 3 letters in 1 day. Most i seen in 3 years. Letters from my bank were among them. I would very much like an investigation in to this matter as it is not simply snooping or making my life difficult. I am quite certain that she has been doing this for 5 years, And believe she was my carrier at an old address form 10 years ago. With that i would ask that the manager Rob(London) not be notified as he to is involved.

Thank you Jason
Desired outcome: I would like this person moved to a new route, And more so seriously investigated. I cannot stress enough the severity of the laws that she may have helped to break. Please follow up with this.
Canada Post
-
Service Delivery
I received an email advising that a package was not delivered to my address
I was asked to pay for another delivery
which i did pay by cc for 2$ I gave my cc info on the website
To day I went to a post office located at Deux Montagnes to inquire about a package that was not delivered
There was no trace of the package
I know i was waiting for a package concerning my docs for Income Tax
The problem also is that i dont see yet the transaction on my cc
Please see attached emails .
Canada Post
-
mail delivery
May 26, 2021
I have lived in my house for more than 30 years, and I have always had impeccable service from the mail delivery persons.
This week the new mailman has not been delivering the mail through the letter box. A couple of times an envelop has only partially be pushed through. On Thursday March 25 all deliveries were left on the front step, and because of the wind, were blown around my walkway. I think I have recovered most.

He appears too lazy to push the mail through the letter box. Had it been today, all the mail would have been waterlogged and strewn around too.
Desired outcome: Spend the time to push mail through the box!!
Canada Post
-
Canada Post's Richmond BC facility
My packages are always getting stuck at this particular facility! This latest on has been stuck on "item processed" for a week, no updates or apparent movement. I honestly don't know what it is with the Richmond BC facility, but you would think they would get on the ball about fixing the problems there. I'm not the only person to have problems with this facility. Google it, its mind boggling just how many problems there was there in the past year with people's packages and mail.

CANADA POST... FIX YOUR S%$&!
Desired outcome: I want an update and a delivery of my package!!!
Canada Post
-
Stamps
Visited two post offices last week and was unable to buy a stamp that bore an image of Her Majesty Queen Elizabeth. Since the letter was being mailed to Buckingham Palace it didn't actually require postage but it is recommended to do so anyway. Unacceptable that a stamp of HRH was not available. It is very important that Canadian culture and heritage is kept alive and our ties to the Monarchy is a vital part of our history
Desired outcome: Ensure all post offices have stamps with Her Majesty's image available
Canada Post
-
poor se4rvice in alexadria ontario
mail staff refused t give me my registered mail sent to me by unknown sender, even thought I had expired drivers license, i no longer drive and showed them e3hald card, also with photo been here sincew 2016 I have no ideao who itd is from I will be cancelling my mail box here for 2014 linsley st east, it is same ailbox i had since arriving here in 2016 and prior to that my cousins had it for 20 years, Denyse,
AFTRER A heart attack in march 2017, my drivers license was suspended due to health reasons, i iwll eventually get it back, but there is no need for it at this time as I have no vehicle
This review was chosen algorithmically as the most valued customer feedback.
We run a business on 1379 Portage Avenue. We have had quite the array of delivery people over the last year and lately have a guy (who is absolutely amazing) and a woman, who is absolutely atrocious. When we first met her, she seemed to be quite miserable with her job, never smile or anything we would always say hi. Whatever, she can carry on as she...
Read full review of Canada Post
Canada Post
-
Mail service
I purchased a very expensive card for my brother & sister-in-law for Chinese New Year. I sent it from Vancouver to Taber Alberta. I sent it 10 days before the event .It arrived 3 weeks late. The card was destroyed. The sequins were all off & the entire thing looked like it had been run over, as it was covered in tire tracks. I spent $15.00 on this card & placed 3 stamps to ensure it's safe arrival. I am totally disgusted with the service Canada Post provides!
We are here to help
16 years' experience in successful complaint resolution
Each complaint is handled individually by highly qualified experts
Honest and unbiased reviews
Last but not least, all our services are absolutely free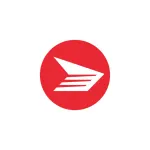 Canada Post contacts