Best Buy
-
rude and degrating manager
I bought two cell phones from best buy (San Antonio) and purchased the black tie protection. I had to file a black tie claim for the phones in December (Watertown) and they replaced them with no problem. They told my wife and I that we had 30 days to test out phones but the cell phone manager Marty said he employees were confused and that they would not honor that. I spoke to him on the phone and he was unbelievable combative and hostile, calling me a liar and belittling me. I have never had an experience like this and Best Buy refuses to replace the phone they sold me that does not work. Tip: Buy your phones from the carriers, not best buy. Buy your insurance throught the carriers; its cheaper and they honor their commitments.
Best Buy
-
refused cash refund
On 19Dec10, I ordered a new TV at the BestBuy store for which I paid cash. They, in writing, committed to delivering it on 28Dec10. On 27Dec10, I was notified that the delivery had been delayed one week. Having failed to conform to their contract, I asked for a refund on 28Dec10. They flat refused to give me my money back and said I had to wait for BestBuy to deliver a check.

The check arrived on 06Jan11; i.e., they kepy my money for more than one week.
The complaint has been investigated and resolved to the customer's satisfaction.
This review was chosen algorithmically as the most valued customer feedback.
HP Desktop PC under Warranty. Went Black - sent for repair via Best Buy's Geek Squad Service on October 21, 2010. Per Geek Squad's request Paid $99.99 for BACKUP/Recovery which was NOT covered under Warranty. Received PC after repairs approx 3 weeks later. January 9, 2011, the Desktop PC went out again with the EXACT same results/problems that it went in...
Read full review of Best Buy
The complaint has been investigated and resolved to the customer's satisfaction.
Best Buy
-
the worse customer service ever!
On January 06, 2011 I bought the Precision Acoustics HD45 Loudspeakers 5.1 Speaker Package for the total amount of $525.93 on the best buy website. The day after I received a e-mail from Best Buy saying that my item is on is way and the total amount is $532.44.
I contacted Best Buy and told them that there was a error about the total amount and that I have a copy of my purchase bill and it was suppose to be $525.93 NOT $532.44. They told me that they can't do nothing about it. I told them ... I'll contact my credit card company... I have printed my order when i bought the Precision Acoustics HD45 Loudspeakers 5.1 Speaker Package from your website and the total amount was $525.93 and now I received a email saying that my item is on is way and now the total amount is $532.44. What kind of company are you stealing people like this... you better cancel my order cause i don't deal with company who steal people like this. And make shure the item doesn't show up at my door cause the delivery company will have to bring it back...Thanks for showing me what kind of company BEST BUY is.
Resolved
The complaint has been investigated and resolved to the customer's satisfaction.
Best Buy
-
manager
Store 199.
What is the purpose of having a manager if they can't help you as a customer? I took an unopened merchandise back after the holidays. Told cashier it was a present. She did it as a credit to the card. I explained to her it was a present. She said she couldn't cancel transaction. Her manager got involved. He basically said that he heard her side and couldn't help. He told me to leave the store.
I guess Reasonable is a loose word. The manager didn't listen, if he did he wouldve known that his sales rep didn't ask the customer what his preference was. Instead, he chose an aggressive approach to ask customer to leave. Obviously, he had no intentions of righting a wrong from his team. As far as the return policy goes, it was a present ordered online, was it my fault that it came two weeks later? This was the second item in that order. If you are going to pull that line that I was lucky to return it, I suggest you be consistent. Check again because I returned the first item last week and got credit on a gift card bc she asked.
This review was chosen algorithmically as the most valued customer feedback.
I was told by the Best Buy salesman I had 30 days to return the computer. When I asked why the box was open, he said it was new but returned. When I asked for a brand new one, he said there was nothing wrong with the computer and I had 30 days to try it out and see for myself that it was new. The computer would not work. I tried calling the store for help...
Read full review of Best Buy
The complaint has been investigated and resolved to the customer's satisfaction.
Best Buy
-
delivered damaged washer and refuses to fix the problem
Best Buy hates its customers or at least that's the only conclusion I can draw from this month long nightmare right now. My husband and I bought a new washer and dryer from the Best Buy online store. A delivery was scheduled for Dec 13th, 2010. The delivery guys were incompetent and could not find a way to get the washer and drier into my house so they rescheduled for the next week. When they arrived a week later on Dec 20th, both washer and dryer were successfully delivered BUT the washer was damaged and non-functional (the front panel was smashed in and the unit would not even turn on) and thus began our horrendous experience with Best Buy which my husband has been keeping a diary of as follows:

1st delivery - Dec 13 - incorrect measurement, refused to deliver

2nd delivery - Dec 20 - correct measurement, delivered, damaged
Placed 1st Service request on Dec 20 - was promised a callback in 48hrs

Dec 22 - called BB for follow up on previous, found out that a service reuqest was not placed by BB and there was no record of our complaint, this time BB did place a service request and scheduled repair service

Repair Service scheduled for Dec 29

Dec 28 - received call from BB and learned that parts on backorder, AND our washer is now a discontinued item so it is no longer being sold, repair now scheduled on Jan 04

Dec 28 - 4 more hours on phone trying to resolve sooner as we had not done laundry in 15 days
1. called BB and had to leave message
2. finally got ahold of someone at Geek Squad
3. Svc ctr manager Mervin
- very unhelpful, refused to acknowledge reality of situation so I asked for supervisor

4. Mervin's manager Yolanda
- after a very long discussion convinced her to call LG to confirm parts were on backorder
- she was unwilling to do anything else to resolve situation, we then requested a replacement unit
- she dumped me with "a store manager, " at the closest BB

5. Plymouth Meeting PA store, Vincent:
- told us he couldn't help replace our unit because his store did not have it in stock and told us we had to call all the stores to find and talk to a manager at store with inventory
- we asked him to look up other store inventories which he could easily do on his own and found out that the closest store with our unit was 80 miles away
- Vincent transfered our call to this store, Lancaster, PA

6. Lancaster, PA store manager Lisa
- she informed us that she can not ship that far - the deal has to be approved by my local store
- but I just got off the phone with my local store!
- Lisa advised us to call Consumer Relations

7. Mike, Consumer Relations
- promised us he would arrange replacement fast
- promised us the order specialist Tiffany "Goosh" from dot com will respond within 48 hrs

Dec 30th: Ainsley, Consumer Relations
- We called after 48 hrs no contact to check up on status
- found out that there was no record of dispatch to Lisa or Tiffany Goosh to solve our problem
- we requested yet again for a dispatch for defective replacement
- we requested dispatch to dot com supervisor to investigate Tiffany situation also

Jan 3rd: Recvd call to confirm service appt for Jan 04; 2 of 3 parts arrived; 3rd part sched ship Jan 15 (which would mean 35 days of no clean laundry)

Jan 4th: 2 of 3 parts were replaced by Geek Squad Technician, washer now powers on but additional symptoms now appear and so it is non-functional. Service technician Dave recommends replacement; instructs us to call our local store again with our work order number.

Most frusturating and unprofessional behavior yet:
Called Plymouth Meeting, PA Geek Squad, began explaining story, was abruptly interrupted mid sentence and transferred to appliances Erica. I begin explanation again, Erica says I have to talk to Geek Squad. Long hold, then Erica says I have to come to the store in person. I asked why and Erica puts the phone down on table without saying anything. Long wait - someone else picks up the phone, asks if I'm being helped. I say not exactly, begin explaining our situation all over, get interrupted again saying I have to speak to manager. Long hold, finally greeted with no name. Begin explaining, then interrupted for hold. Puts phone on table and I can hear him talking to other people re: unrelated business. Very long wait, then Erica says she cannot help and that I have to call the 800 number for any help and explains that since I bought it at dot com they can't help me. Of course this is not true, there are lots of things they can do to help me. I suggest they do it for me b/c it's been 3 weeks and we have been given nothing but the runaround. She says I will have to hold for manager - I thought that's where I had alread been. Ed Furgeson, store operations manager finally gets on line and will call support to handle it. Ed promises callback. Length of call 40 mins.

It's been 22 days since I've had clean laundry and guess what I'm doing right now? I'm hold with Best Buy, current total wait time: 30 minutes and counting . . . We will never purchase from Best Buy ever again
Resolved
The complaint has been investigated and resolved to the customer's satisfaction.
Best Buy
-
special order failure
Best Buy listed a video card I wanted to purchase as shipping within 1-2 business days. After almost a week I inquired as to why it was still in "In Process" and not shipped. The friendly gentleman on the phone informed me that it is a "special order" and it would take 2-4 weeks for it to be manufactured and then shipped in about a week after that. I asked them why it did not tell me online that and he said it should have and he informed me his system did. The man on the phone was informative and friendly, but I might have bought another product if I knew I would have to wait up to a month to receive my product. I'll be sure to ask people to not get me Best Buy gift cards next Christmas!
The complaint has been investigated and resolved to the customer's satisfaction.
This review was chosen algorithmically as the most valued customer feedback.
11-29-2010 I went to Roseville store to buy TV I found the TV I wanted on display in Best Buy store. Salesman guided me to another section of store (not a separate store) to ring up purchase. It cost $2406.48. My reciept says Magnolia Adio/video. I never heard of Magnolia and questioned salesman, he said Magnolia and Best Buy were partners. I asked about my...
Read full review of Best Buy
This review was chosen algorithmically as the most valued customer feedback.
Tried to return a prepaid phone that doesn't work and airtime card. After walking in the best buy and going to returns department and waiting 20 minutes for my turn to do my return I was turned away and told I should go to cell phone department for phone returns. I wen't to cellphone department, waited 30 minutes while the employees were helping themselve...
Read full review of Best Buy
The complaint has been investigated and resolved to the customer's satisfaction.
Best Buy
-
customer service
This year I have brought a number of products from your company and am shocked at the poor level of customer service to say the least.

Only a few months ago I purchased some audio equipment and installation, only to turn up and be informed your sales representative had failed to book it. Naturally I was angry, however to top it off, your installer said it wasn't his problem and that I would have to rebook. After 30 minutes of arguing with various members of staff including a manager, they decided they would do it that day. Seriously this is poor service to say the least, in fact arguing with the customer and saying its my problem is about as bad as it can get.

If that wasn't bad enough, lets move on to my second experience of your companies wonderful service. On December 25/10 I decided to buy a Sony car stereo (I must be mad after my first experience with you). When i say buy, I mean tried to buy as after 2 days I still haven't been able to purchase it. I have tried 2 credit cards, wasted hours on the telephone waiting to speak to an agent and then going around in circles time and time again. They check my credit card details, they match, you then send me an email 5 hours later saying to call back. I call back your systems are down, I give a new credit card, it doesn't go through and on and on.

To end this matter I took the opportunity to speak with a very rude supervisor named Renee whose staff ID is 1076. Like your installer, she is very rude and agressive and likes to blame the customer for the problem. She didn't want to help, didn't apologise and didn't at my request let me speak to her superior (you must really train your staff well).

As your systems were down yet again you couldn't put my credit card details through there and then. She said I would need to call back. I declined and asked for her or a colleague to call back, she declined, I asked 10 more times, she declined. Apparently 'company policy in busy periods not to call customers back even though they are unhappy'.

So, I write to you requesting you sort this out and give me some incentive else I will never set foot in a Bestbuy or Futureshop again. There are plenty of other companies out there who want my money, the choice is yours. There is nothing wrong with my credit cards and I don't appreciate the time I have wasted just trying to buy a product online.

I refuse to call back as I have already called 6 times and I am seriously unhappy with your company right now and do not even expect a reply.

Reply:

Thank-you for contacting Best Buy advising us of the issues you have been having.

We apologize for the frustrating experiences.

We have checked your order # 41721327. When we call your Financial Institution to verify the billing information on your order, we are being advised that these cards are debit cards and not credit cards.

When placing online orders, you need to use a credit card.

When calling us, instead of using the automated system, you can call 1-866-237-8289. Choose your language option, then press #1 for bestbuy.ca inquires and then press #5 to speak to a live agent.

Wow great response best buy, sounds like you didn't even read my email and for the record I used a visa credit card and even said I wouldn't ring back...say no more
Resolved
The complaint has been investigated and resolved to the customer's satisfaction.
This review was chosen algorithmically as the most valued customer feedback.
This year for xmas my sister and I decided to get my folks a new tv, they have one of my hand-me-down tube tv's for a few years now and have been tossing the idea of a flat panel around for far too long. I ordered the samsung-46" class / 1080p / 120hz / lcd hdtv-ln46c600 for 797.99 on 12/4/10 and chose the delivery date of 12/24/10 all options indicated...
Read full review of Best Buy
Best Buy
-
not honoring sales policy
purchased 3 computers for christmas gifts 2 wks ago fr best buy. item went on sale for $50 less. now mind you, i was told by 2 different employees if the item went on sale, i can bring receipt back. so i did today, they would not do it for computers. its a corporate policy. even though they are still in boxes & for gifts. they said it does not apply to computers or phones cuz it mite be outdated or not have any in stock. you only have 14 days after purchase for these items to get $ back. bad policy
This review was chosen algorithmically as the most valued customer feedback.
I purchased an XBox 360 from Best Buy but later in the week found the same item on sale elsewhere cheaper plus an offer for a free$75 gift card from the other store. I returned the unopened game system within 5 days of purchase and Best Buy customer service gave me a receipt for the refund on my debit card purchase. After a day my bank still did not have...
Read full review of Best Buy
This review was chosen algorithmically as the most valued customer feedback.
I am sending this everywhere until someone helps me. I am also posting on all social media sites until I can get this handled. My story: I purchased a TV on BB.com on Black Friday with a scheduled delivery for today, 12/16. I received order & delivery confirmation via email immediately after. I checked my order online this AM & it said status "not...
Read full review of Best Buy
The complaint has been investigated and resolved to the customer's satisfaction.
Best Buy
-
retun policy
12/13/2010: I bought a $900 lap top at Best Buy yesterday. When I took it out of the box I saw that the bottom panel was warped. I went to go bring it back today. It was determined to be a factory defect. Best Buy kept $100 of my money since there was a "'service" performed when the geek squad pre-loaded virus protection on it. When a computer is purchased at Best Buy there is an option to buy it already set-up. This is considered a "'non-refundable service" by Best Buy. The right thing to do was to fully refund my money on a factory defected lap top that was returned within 48 hours. I lost that service when I had to return a factory defected lap top so I deserve a full fund. This is a nasty trick done to the consumer. Also it was a HP 6-3155dx/core 13. Letters will go out.
Resolved
The complaint has been investigated and resolved to the customer's satisfaction.
The complaint has been investigated and resolved to the customer's satisfaction.
Best Buy
-
accused of theft
Went to store purchased camera $650.00 and tv $500.00 dollars. I was sold wrong memory card for the camera. Went back with the cards opened and walk strait through the store to the sales person that helped me . She gave me the correct cards and I looked at some other items. Went to exchange them and when I did they called me upfront and accused me of stealing the cards that I was returning . Basically told me to confess or they would call the police. Because when I went in the store they did not mark it returned and as far as I know there is not a sign telling you to do this. As I was waiting for the review of the store tapes I was standing in the front of the store still be accused of theft because they were stating that they saw me opening the package. No tape found no apology and the worst part still thinking I took the items when I left.
Resolved
The complaint has been investigated and resolved to the customer's satisfaction.
The complaint has been investigated and resolved to the customer's satisfaction.
Best Buy
-
customer service
Horrid store, horrible experience!

Oh man, where to begin? Can someone please explain to me why there is no sign in the store telling you where to go to pick-up your online order (it's not the customer service desk, it's actually near the back of the store)? Do you know how many times I've stood on line at customer service and watched people wait (as I did the first time) to pick up an item, only to be directed to another line somewhere else? Put up a sign!

And why isn't there a sign explaining that if you are returning or exchanging defective opened electronic merchandise, you must actually wait in the Geek Squad line (not the regular customer service line) so they can look at it there before they'll agree (or not) to a return/exchange? Put up a sign!

Also, why are the Geek Squad employees here so supremely unpleasant? Actually, I only dealt with one, but he was the King of Jerks. The computer I brought back was defective - a call with the manufacturer determined this, but the employee still wanted to charge me a restocking fee.

Actually, I think that I may have even been given a used computer, since there was no computer set-up process, only Windows registration, the hard drive had already been partitioned peculiarly, and there was no white sticker on the box which they put there to determine if the box has been opened or not. And I paid for a new computer, not refurbished. I had to argue with this guy for 20 minutes, with him telling me that all netbooks were like that, that why did I need more space on the C drive anyway, and was I sure that I hadn't actually messed it up myself? He actually asked me that, with a truly condescending smile.

I told him I wanted to speak to the manager. He finally came back and said I could exchange it with no fee, but if the next computer was like that, then there was nothing else I could do. Well, as it turns out, they were out of stock, so I opted for a refund. Guess what? Their computer system couldn't process returns for online purchases at that time, so I had a bad computer that I couldn't exchange or return. I had to drive to the Best Buy near my home, where the people were very nice and also couldn't do the return process the usual way, but managed to do it a different way, which they said the Long Island City store could have done too, and didn't have to send me out of the way for nothing.

By the way - I went elsewhere and got a new, different computer, same manufacturer (they use the same setup process on all their netbooks), and this time there was an actual set-up process, like there's supposed to be, and a white sticker on the box, like there's also supposed to be. Still think I messed up the first time, Geek Squad guy?

How much do I despise this store, and especially its King of Jerks Geek Squad employee? If my life depended on it, I still would never go back there again. Not for any great deal or bargain or location convenience. Not. For. Anything. Ever.

P.S. Put up a sign!
Resolved
The complaint has been investigated and resolved to the customer's satisfaction.
Best Buy
-
false advertisement
I went to the Best Buy, store number 119, in Costa Mesa, on November 26, 2010 at approximately 11 A.M. to buy some DVDs. I stopped by the computer section to ask the employee if there is any laptops left. Turns out they have a Toshiba C655D-S5089 SKU:1401694 in stock. The employee whose name was John then informed me that there is a service fee of $80 attached to the laptop because of some "optimizations" that Best Buy did. I informed John that I was not aware of said "optimization" on the Best Buy ad, or on bestbuy.com. I also told him that I bought two laptops from Bestbuy approximately six months ago and they were able to take the "optimization" off upon my requests. John promptly told me that the policy does not apply on Black Friday and that if I do not purchase it someone else will. I informed John that what Best Buy is doing constitute false advertisement, this bait and switch sales method is illegal in both State and Federal laws. I ask John that I wanted to speak to the manager. He promptly lead me to a young lady clad in a black shirt that gave a huge attitude toward my predicament. She said if you do nott want it there are others that will take it and then dismiss me. At that point I began searching for the store manager.

I ask another young gentleman what is the store number and the name of manager in charge of everything. He said he can not give out the information. I told him that this is for a complaint and if he does not tell me I will find someone who will. He then promptly told me the store manager is Jason Benze which I soon find out was a lie. I went to the exit toward one of the employee wearing a yellow shirt and asked for the store manager by the name of Jason and he looked completely confused. Another Best Buy representative walked by and identify himself as the store manager, I asked him for his name. The manager told me its Micheal but then pause half way and ask what is this concerning. I told him what I told John and that I will be complaining to corporate. He told me that he will call the manager in charge of computers which has the final say.

The manager identify himself as Nathan Mayers and repeated what John originally said. I asked the manager if the laptop has been open, if not he could just take off the packages. He told me that the laptop has been open to perform the "optimization." I told him that I was not made aware of the condition by the ad, bestbuy.com, or any of the Best Buy personnel. I informed him that trying to sell pre-used items as new without marking it as such is unethical if not out right illegal. If the customer wants the service he or she should be able to opt-in and be informed that his or her laptop will be open and service. He told me service was performed by trained and certified employees. I told him it doesn't matter you can't sell opened items as new without informing the customer. I also asked for the credentials that qualifies his employees to service the computers because now I am worry about cosmetic defects, void warranties, or even the wrong item. He reinstated that the employees are certified by Best Buy and refused to produce the documents that I requested as if I was to take his words as truth. I told him there is nothing on the box to identify who service the computer so when it breaks upon opening who do I blame; what if the employee switch the power adapters by mistake and break the computers; what if the employee installed malware or spyware and steal people's personal information because they did not know that their computer was tamper with by uncertified technicians. I asked him: is Best Buy responsible for agreement with Microsoft and that anything I do to infringe that agreement is actually Best Buy's fault. He became more and more defensive and asked what would I like him to do. I said: since Best Buy did the "optimization" and I do not want it, there is a way to restore the computer to its factory condition by the manufacture either by disk or a partition on the hard drive. I told him I would overlook the opened nature of the laptop and I will not be getting any service that I do not need because of the restore process and I will wait. He told me that it was not possible, you cannot restore the laptop, which I knew to be a complete lie. According to the user manual taken from Toshiba's website1, on this particular laptop on page 59 one can restore the computer to its factory condition. He told me that if I was willing to wait till the end of the day and if no one buys the laptop with the plan he would sell it to me for the price promised on the ad. I informed him that idea was ridiculous, the laptop is on hand, I am here, this store is not an auction site, I should be able to buy the laptop as promised by the Best Buy ad and bestbuy.com. The manager continues to say that it is reserve for customers who will pay the extra $80 fee first, if no one buys it at the end of the day I can have it at normal price. I told him that I will complain to corporate, the FTC, the BBB, Toshiba, Microsoft, and the local new channel. I walked out the store at 1PM.

I understand that John and the Manager by the name of Michael was doing their jobs and was perfectly professional with me, I cannot say the same thing for any other employee I met at the Best Buy store in Costa Mesa.
The complaint has been investigated and resolved to the customer's satisfaction.
Best Buy
-
best buy rewards are a scam
I have a certificate of $10 and another one of $5 that I am trying to use to purchase a movie that cost $9.99''home of our own''. Unfortunately, because of your messed up way of doing business and being very tricky with you customers I cannot purchase that movie even if I was to spent $15 on a movie that cost $9.99 and lose $5.01 . I been looking for an hour on bestbuy.com to find something that will even to $15 but of course YOU made sure that I wont find anything! You guys are absolutely ridiculous and because of this I will never ever buy a thing from your store again.

Have a happy Thanksgiving!
Resolved
The complaint has been investigated and resolved to the customer's satisfaction.
We are here to help
16 years' experience in successful complaint resolution
Each complaint is handled individually by highly qualified experts
Honest and unbiased reviews
Last but not least, all our services are absolutely free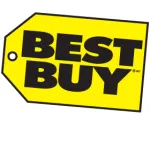 Best Buy contacts