This review was chosen algorithmically as the most valued customer feedback.
I had purchased a Samsung Galaxy Note back on April 9th, 2012. At that time I had purchased the Product Exchange Plan. About 4 monthes ago issues such as i.) the phone crashes while in the video player, while in a voice call, if receiving more thean 2 texts simultaneously, receiving a text while in a voice call or simply not on the phone at all. With my...
Read full review of Best Buy
Best Buy
-
price match
Went to Best Buy to purchase a keyboard as a Christmas gift for my son. Their price $249.99. I checked online using the phone I had purchase at the same Best Buy and saw that Guitar Center (a larger retailer of musical equipment with a location in Columbus) offered the same item for $50 less. The customer service rep stated they would only match price for major retailers with a local store. I wonder if a Best Buy store in Columbus would also refuse to price match (although I'm not going to waste my time checking that scenario out). Since I work in Columbus I'm buying the item from Guitar Center in Columbus.

My only regret - not getting a picture of the Best Buy customer service rep standing under the stores Price Guarantee and refusing to do honor. I'll think twice about shopping at Best Buy again. Duane B
Just to make the deal even better, I just found out that Guitar Center is offering a 12% off coupon for purchases of $199+ thru Dec 11 - my saving are $75 better than Best Buy. Maybe Best Buy needs to change their name!
Best Buy
-
refusing to take back contract cellphone during buyers remorse period
I bought a sprint phone on october 17 2012 from above best buy. Sprint has a 14 day buyers remorse period and today october 21, 2012 i attempted to retiurn the deffective phone to them and end my contract only to be told that i was in their system for to many returns and they refuse to refund my purchase and i will have to pay a etf to sprint for 350 dollors. This is unexcusable as i was never warned i could not make any more returns and this is a violation of their contractual agreement with sprint. I plan on trashing them across the country and filing a complaint with the bbb and sprint if this is not took care of. Do not do business with best buy or you will be sorry they lie invade your privacy and are just lo down. dave rosenberg 5024717861
Best Buy
-
it is waste of time and money
Bestbuy Contest sent me email telling that I won $1000 gift card. They asked me to pay taxes during 24 hrs if I wanted to get the prize. I did everything they asked me to do. It was a big mistake. I got nothing and simply lost money. It is waste of time also.
The complaint has been investigated and resolved to the customer's satisfaction.
This review was chosen algorithmically as the most valued customer feedback.
Say Bye Bye to Best Buy Let's say bye bye to Best Buy and send them the way of Circuit City! Today I got an E-mail from Best Buy that read "Need help with your order?" "You left an item in your cart". If I could have, I would have written back and said, "You have lost an item in your head between your ears". You see the day before I went to order a...
Read full review of Best Buy
This review was chosen algorithmically as the most valued customer feedback.
Theif used my banking information to purchase products from best buy. My debit/credit card from td bank was used for tranaction. It was also used at wawa prior to the best buy purchase. I want to know which best buy branch merchandise was purchased from, time of purchase, who did the transaction (I'm sure it was probably an inside job) servillence should be...
Read full review of Best Buy
Best Buy
-
computer warranty
When I purchased the computer, purchased the warranties for soft ware, hardware. I renewed during the 30 day grace time, and almost immediately 2 of the USB ports stopped working. Took it to Geek Squad who informed me I didn't renew the warranty for the hard ware (Black tie), and gave me the number to call. I called, placed on hold while 'Jamie" searched several times and finally told me they "chose not to renew the warranty for the Black Tie" therefore I would have to pay. Why did they not renew, or tell me they weren't? Asking innocently, did they know the ports were about to go-after a year-and therefore saving them costs?
Best Buy
-
absolute worst in customer service
Best buy hagerstown, md is the absolute worst in customer service…and they sell defective product and make you feel like it is your fault. I have never been treated so bad before starting at the store and going all the way up to the corporate level.

I purchased a laptop at the best buy in hagerstown. I also purchase geek squad package, that I was lied to about what you get with this package from the best buy in hagerstown, md. 1 month and 3 days later the computer caught fire, I had to take a day off work that turned into 2 because of best buy in hagerstown, md. I got nothing but attitude from customer service and was made to feel as though this was my fault. I finally was able to trade in the computer that caught fire for another one that was $50. More, I wanted them to get my work off the first computer; put it on the second computer and they wanted to charge me $100.00 for that…

First of all I was told by the sales guy that I purchased this geek squad package and that was suppose to be good for that?. The manager at the customer service told me that wasn't included in what I purchased and basically condoned their sales people to lie to make a buck and rob the generally public.

I got the second computer home and it didn't work. I was told by customer service that if something is wrong with the second computer that I would have to contact the manufacturer because I used up my return ratio? I called best buy customer service headquarters they claimed that all will be fine, I can bring the computer back they will back up the work from the computer that caught fire without charging me today!

Now keep in mind that I have 880.00 dollars tied up in this computer and 2 days lost work which is an additional $400 and a month worth of work that is still on the hard drive of the computer that caught fire.

I was told by jeff winkleman from best buy head quarters that I can go back to the store and they will fix this situation and back up my new computer with the past month worth of work today. Well that didn't happen… I was told that it would take 3 to 5 business days and jeff winkleman wouldn't answer his phone after that. Thanks for nothing best buy hagerstown, md. They cost me a month of work that I can not recover and 2 days missed pay. And I will tell everyone that will listen what they did.
The complaint has been investigated and resolved to the customer's satisfaction.
Best Buy
-
cell phone
I asked them to do credit check on me they said I was denied I went to source Circut City was approved there on spending cap got my line and phone. I dont get how they can denie? but anyhow thanks source Circit City how now is Bell. I lve my unit and plan. Rod Peterborough
Resolved
The complaint has been investigated and resolved to the customer's satisfaction.
Best Buy
-
computer transfer problems with geek squad
We purchased an HP computer plus additions to the tune of just under $1000. My husband returned later in the day (1 trip, 1 computer) with our old computer for data transfer purposes explaining to the "geek" that he had music notation files that had to be transferred – years of composition work it was vital not to lose. On Sunday he picked the computers up (1 trip, 2 computers) only to discover that his files weren't there.

Back to the store he went (1 trip, 2 computers) explaining the problem to the "geek" – computers to be ready Monday. No word on Monday. On Tuesday he went back again (1 trip, 2 computers) only to find that, once again, no files. At that time I called – I was very angry – my husband hadn't slept in 3 nights thinking his work was lost. Getting no results from the sales person I asked to speak to a manager.

I was livid by this point and asked that someone come to our home and take care of the matter rather than have my soon to be 75 yr. old husband to haul the cpu's once again. I was told, in no uncertain terms that since we hadn't paid for at home service they refused to do that. His manner was rude (again, I was very angry) and he offered no consideration.

So – once again, my husband took the cpu's back (1 trip, 2 computers). On Wednesday we were told the computer was ready. (1 trip – 2 computers). Got it home only to find out we couldn't get icons – just the Window's blue screen with bubbles. Called again and was told to bring it back again (1 trip there and 1 trip back with 1 computer – a simple fix that after time on the phone should have triggered an oh, yeah, only 1 plug needs to connect the monitor.

Will I ever purchase another item from Best Buy? What do you think? Will I tell others and post this on my facebook page? What do you think?
Best Buy
-
best buy is the worst buy ever
I went to the Best Buy in Niles Il. last night to return an unopened wirreless router with my receipt in hand. After speaking to a sales clerk and then the manager of the location I was informed that because I hadn't returned it within 30 days of original purchase(it was 34 days)there was nothing they could do! I would've even been happy with store credit! I will NEVER shop at Best Buy again seeing that they have such a policy. They have no problem taking your money but they will not stand behind it for more than 30 days! If I ran my business like this in these economicaly tough times, I would be out of business!

I bought a 40 inch lcd 1080 tv only two years ago from best buy, and it already has problems. When I turn it on the center of the screen is very dark, and it has horizontal lines moving throughout the entire screen. after about ten to twenty minutes it clears up, but that is unacceptable. I have a projection screen that is eight years old, and has about three times as many hours on it has no problem. The reason I spent the extra money to buy a samsung was because it was supposed to be the best buy, top of the line technology out there and I am very dissapointed that I have a two year old tv that does not work correctly.

Approximately 60 days ago I purchased a Netgear DGN 2200 DSL Modem/Router at the recommendation of the Best buy sales person. I didn't buy the most expensive nor the least expensive. I have a 7Meg DSL line from CenturyLink and I get 5.86 MBPS download and 0.03 upload… I contacted CenturyLink and they say it's good to the modem and that I should contact Netgear… I spoke to Netgear three times and can't get the speed increased and they (Netgear support) told me to take it back and get another Router/Modem…I contacted Best buy in Broomfield, Colorado and the customer service rep offered to "recycle" the Netgear DGN 2200 for me (no refund or credit) and sell me a new "ActionTec DSL Router/Modem…Thant scustomer service at it's best and will certainly make me want to go back again…

Best buy talked me into getting geek squad ins besided the one i had with virginmobile cause it benefit cause it covers any damage. Also talk me into getting screen shield cause with my insurance if i ever had to use warranty or upgrade the phone they will replace the shield at no cost. So when that day cane they told me i had to buy a new shield and instalation..wow they did run me good game to buy it the first time.then when i contact corp they say there sorry noffer a 20dollar gift card to replace the shield but leaving me still pay for installation.great way of still getting a great customer.look into my rewards zone account and see how i shop there.

I hope someone from best buy can find the time to return my email, because I would like to know how to fix this tv without spending a ton of money, because I already spent a lot to buy this one.
Best Buy
-
best buy geek squad data scam
On 5-12-2011 i went to best buy/ G SQUAD to service my computer because a virus erase all the data in my computer and within erase two book that took me a year to write the recommend me to do a data recovery level one with a cost of $249.99 at the store to recovery my documents but they did not have success and then they refer me to a third party i left my computer and they shipped to the third party they contact me by phone and offer me a data recovery level two they did a data recovery an sent me an email with the approximate cost of $499 to $658 + tax.

I accept but my expectancy fails and the recovery where a whole bunch of codes blank pages and many different formats that no one could ever see the data they sent the computer back to the third party to check the computer and the external hard drive but they came up with a level tree solution and $1000.00 down payment with it i accept because i really like to recovery my documents they did a data recovery level tree and sent my computer back but this time the computer did not work anymore the external hard driver never show up any recovery data until still not showing any and they had $1700.00 on their pocket i contact the local office of G Squad At Best Buy for resolution.

They contact the third party the third party send me and email apologizing for the job performance because they discovery that they make a mistake this is what they wrote on the email NOTE) We made a mistake with charging you for your recovery. Your recovery came back as a level 2 and not a level 3. This means we owe you a refund. You will be refunded the entire $350 remaining payment you made as well as $750 from the $1000 lab fee. In order to do this we simply have to have you confirm the refunds with our billing department.

They return my money back to my account at Chase but when i receive the external hard drive the problem continue no pages show up when we open the pages was in blank and the external hard drive show a lot of system files most of the files were corrupted or damages a BIG SCAM a return my hard drive to the store Best Buy 504 to get my complete refund but did not refund my money CONCLUSION i have been charge hundreds of dollars to get my data recovery, they trash my computer damaging the hard drive, nothing show up on my hard drive a this point after 5 month later and on top of it the have not return my money.
Best Buy
-
credit card
When I first got my best buy credit card I asked the representative if it would be a hard inquiry on my credit. The representative said "No not at all". When I checked my credit it was a hard inquiry on my credit. It is a store credit card and not a visa or mastercard; therefore, I don't believe it should be a hard inquiry. Being young, this bothers me because soon I'd like to have other inquiries that actually matter and don't look bad on my credit. When the first payment was due, I never got a bill or a card. Still have yet to receive an actual card in the mail. I called the customer service number and they stated they couldn't give me my account number, but they could take a payment over the phone for $25.00. To make a payment online with the account number is free. I explained to the representative that I never received a bill and he told me my payment wasn't due for a few weeks and that he would send me a duplicate statement. When I received the statement I made the payment online with no troubles. This last time I made a payment online, the payment never actually went through. To my knowledge, it did. I then received three phones calls on a Saturday, no voicemails, from their collection company. I was only 5 days late on the payment that I thought that I had already made on time, actually early. I explained to the representative that it was annoying to receive 3 phones calls in a matter of hours, one of which was after 8:00 est. The representative started to give me this speech about the laws they have to abide by and how they cannot leave voicemails, but they can call until someone answers. I work for a company that has similar laws and we cannot call after 8:00 at all. Also, we do not call until the person answers. We call one number once a day every few days. If a company calls, they should leave voicemails. If they don't, I don't know who is calling or why. Also, the fact that when the representatives do call, you can hear about 4 other people in the background on the phone as well. At least get an office that doesn't sound like a call center, it sounds more professional. Do not get a best buy credit card if you can help it. They are the worst credit card company I have ever had to deal with.
Best Buy
-
technician damaged laptop
I am writing this as a faithful customer of BB for over 20 years. Every single electronic device in my house and husband's business has been purchased from BB. This would include:
4 desktop computers
3 laptops
printers
bose deck speakers
stereo system
and over the past 2 years I replaced 5 tvs with flat screens

I always buy the black tie extended warranty.
The last laptop I bought was in 2009, it was a gateway that cost me 399 + 129 black tie (2 yr).
This past month the computer started over heating and shutting down. I run a cooling unit under all my laptops, so I figured it must be a fan inside or something.
The 2 year black tie expired in 2011. I went to the Geek Squad. He checked it in and documented it was there for overheating. He booted it up, asked me for my windows password, typed it in and the computer turned on with no problems. There has been no other problems with the computer.
It is usually after running for hours that it shuts down, once cooled off it would always turn on.
I checked it in at North Olmsted BB in Ohio on March 28, 2012. The geek guy sold me customer support for 279.00 and told me that repairing the computer would then cost me nothing. So like a fool I bought it.

On March 31st I was called and informed that the key board was broken off. I thought they were looking at the wrong customer's laptop. They told me that it was totally broken off from the mother board and was not working. I told them when I dropped it off the keyboard was fine and I never ever had any problem with the key board whatsoever.

I also was informed that the customer support I bought does not fix hardware. I went down to the store on Sunday April 1st, the next day to ask to see my computer. After turning it on there, I discovered I could not even log on to windows as the keyboard did not work. (The tech guy checking it in 3 days earlier logged on to the computer as the keyboard was working when I dropped it off).
They then procededed to tell me that the computer was tampered with and accused me of opening it and breaking the keyboard clip where it attaches to the motherboard!

I can't believe that they turned this around accused me of doing this when I have no knowledge at all of how to do this and never did it! I am so sick to my stomach as I am writing this. I asked for the manager who refunded me 210 of my 279 customer support. After continual talking he refunded me another 69.99 which was the cost to analyze the computer.

They offered to send it in to have the keyboard and motherboard fixed at a cost to me. This is not right!
They showed me a scribbly record of each technicians documentation of what they saw. And it says that someone tampered with it.

I am very upset about this. It was one of them that "tampered" with it prior to whomever logged in their documentation. My keyboard was in perfect condition when I dropped it off. I dropped it off for overheating!

I am now out a 399 computer. Best Buy should of admitted that the keyboard attachment broke off during their repair and offer to refund me 399 towards the purchase of a new computer. I would have put more money down to get a computer. I ended up walking out of there with a broken computer. And a committment to never, ever purchase anything ever again from BB and to make this situation known to every person I know via facebook and utube and any other way.

BB does not treat it's faithful customers honestly. Someone there broke it and probably put it back together quickly until another tech guy opened it up and discovered it. No one there wants to take the blame for it !

Please respond to this email. I would like to know what you as CEO think of this! I told the geek guy how would he feel if this happened to him? His response was that he would not have to take it in to get repaired as he knows how to do this himself.

I understand things can happen when making repairs, but BB should not accuse the customer of breaking it! This is preposterous! I am sickend by this
guess what, I got a settlement with Best Buy by contacting the CEO. The offered to repair the computer for free of offered me 40% off the purchase of any computer I wanted. I took the second option and am extremely happy! The CEO does listen, the general manager of the outlet was great. It was the geek guys and the supervisor on duty that had very poor customer relations!
Best Buy
-
I will never shop at best buy again
I bought a dell computer on July 27, i15rn5110, and that week when I tried to use the internet it didn't work, so I called Dell and 3 hrs later they still couldn't get it to work, so the next time I was home, labor day weekend. I called them again and an hr later Dell got it to work as long as I was sitting beside the router. I'm truck driver so am gone alot, the next time I was in town and able to get back to the Mesquite store was last Monday, they said the computer had a defective internet card and too bad for you luck.

They wouldn't exchange it but sent it to Dell to fix and said I might have to pay. That isn't going to work, I will not pay for a defective computer that they should be exchanging since they sold it. What kind of store doesn't stand behind the products they sell? If they won't exchange it then they better pay for the repairs. I will NEVER shop at Best Buy again!
The complaint has been investigated and resolved to the customer's satisfaction.
Best Buy
-
return policy
After forgetting my camera on the way to a family vacation, I purchase a digital camera in the Best Buy Express Kiosk. When I got to Hawaii, I realized it did not come with a memory card, so was therefore useless. I tried to return this and was told it was out of the return policy. I did not use it and it was inoperable as it was given. I called to try to return this and was told there were no exceptions to the rule and I can't return it because it was opened. What terrible customer service. This place is a rip off.
Resolved
The complaint has been investigated and resolved to the customer's satisfaction.
The complaint has been investigated and resolved to the customer's satisfaction.
Best Buy
-
wrong commitment, fraud
Hi,
This is Bhushan Gothankar reside at Mumbai, India. During my visit at Bangkok on 17.07.11 I bought1 samsung LED tv 40"(UA40D5003BR) from (Didital Best Buy)you.
While purchasing Salesman told methat he is givinginternational warranty, when got back to India & started the TV it has black patches (Pics attached).
I had informed the Samsing India & their engineer visited my place. After inspection he told that need to replace screen, when I inform about Internation warrantee (as per toldby your salesman) hehad asked meInternational warrantee card, which was not provided by you during purchase. I also tried to lodge acomplaint on samsung Thailand but due language constrain I was able to log in. I have mailed them several time but no reponse from them.
Pls help me in this & contact me on [email protected], [email protected], [email protected], +919819255585
Resolved
The complaint has been investigated and resolved to the customer's satisfaction.
Best Buy
-
misleading customer on product
My son bought a iPod Touch 16 gb .He had gone in for repairs and after 4 or 5 times they lemon lawed it.They gave him the original cost back in store credit.Now to repurchase a new 16 gb it was like 70 dollars more so he down graded to a 8gb do to the cost. This was supposed to be a 3 gen but to my findings recently there is no 8 gb iPod 3 gen.After many calls and different excuses they still wont do anything but blame apple.They should have given him a new 16 gb. Now this policy confuses me because i had problems with a tv and it was in for almost a month. First they were working on it, then it needed parts, then they couldnt fix it so come in and pick a new one.Now the original cost was over 5 hundred but to my surprise they told me to replace this tv it was less than 3 hundred and that was all i got in store credit. Why loose money on one and the other is the same as original price?
Best Buy
-
we will never buy anything from best buy again and definitely never ever use the geek squad
We took our son's notebook into the geek squad because it wouldn't charge anymore. It's in warranty and we didn't think we had to do a back up, cause it's just the charging that's a problem. Without contacting us the geek squad replaced the hard drive. According to them it was faulty. Now they wanted us to get an operating system for the new hard drive. That will cost us, while it should be in warranty! The cost will be around $100 and Best Buy or the geek squad wouldn't help us with the cost. We will never buy anything from Best Buy again and definitely never ever use the geek squad!
The complaint has been investigated and resolved to the customer's satisfaction.
Best Buy
-
asus tf101 tablet
Purchased tf101 X-1 Asus Tablet from Best Buy .com on 12/09/11 onsale for $299.99 same unit they were selling on black friday for $249.99 .Recieved unit powered it on and screen shows just vertical lines, Took it back to BB and was told oh yes its definitely defective but we no longer carry that unit so cant exchange it only refund, heres the catch they carry TF101 A-1 which by their own geek squad guy admission is the same exact unit but sells for $399.99 so offered me same tablet for $100 more, They said that model # was BB exclusive to prevent price matching. I showed them a copy of their online ad from a week ago showing both models side by side at the same $399.99 cause they uped the price no longer on sale but they insist cant exchange because its two different sku and model # even though geek squad guy admitted that it was actually identical unit. Very deceptive practice by BB so buyer beware...
Resolved
The complaint has been investigated and resolved to the customer's satisfaction.
We are here to help
16 years' experience in successful complaint resolution
Each complaint is handled individually by highly qualified experts
Honest and unbiased reviews
Last but not least, all our services are absolutely free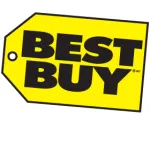 Best Buy contacts