Bank of America complaints
1345
This review was chosen algorithmically as the most valued customer feedback.
I have previously lodged a complaint with a woman Carrie called me leaving me a message about the prior complaint I lodged. She left a contact number (her direct number), in which I have been calling back several times a day trying to get back in touch with her. I keep getting a recording stating the "the person your trying to reach is unable to take your...
Read full review of Bank of America
Bank of America
-
boa closed my 2 business accounts for no reason
I have been with BOA since they swallowed up I believe it was nations bank. I received a letter that said they were closing my payroll account for no reason. I just ordered 6 months of checks which i am now having to eat. I did everything they requested as far as positive pay and ACH positive pay all of which cost over 1, 000.00 a month in service charges. They are causing such a hardship i am just worried about finding a new bank ordering checks and having everthing in place to pay employees and paying taxes with new account in place and pin numbers.
Bank of America
-
overall customer service
their is one teller who just stares at you and won't assist you at all, this branch is terribly mismanaged there are always 1 or 2 tellers and 10 plus people in line the employees, just walking around clueless and don't manage a thing or dont even bother to jump in to help, they clearly don't care about customers and have undercut staff for their convenience. 4000 N Federal Hwy, Boca Raton, FL 33431 that's the location
This review was chosen algorithmically as the most valued customer feedback.
Bank of America Corporation has sent two conflicting letters to purchase flood insurance in two days for my property located at 22733 N 2860 rd. Kingfisher, OK. According to FEMA maps, my home is NOT in a flood zone. I have called Bank of America Corporation to dispute their request and uploaded the FEMA map at their request. My home is located west of the...
Read full review of Bank of America
Bank of America
-
terrible customer service
I have been with BOA for over 10 years now. I have not had any issues until now. I set up an automatic payment with Verison. I made my payment early, not knowing I had to call Verison to cancel my initial payment. I called BOA right away when I saw they took the money out of my account, they added a $35. NSF charge to my account. The representative was really nice and willing to add a temp credit to my account in the amount of $197.33. He stated he would be emailing me the documentation to download, sign and email back. They never emailed it to me. Instead they mailed me the documents. I received them 3 weeks later. I did not notice there was documents that needed to be signed on the back. What bank does this. Almost like they wanted me to mess up. I did sign and date on the bottom of the page and returned. I received the same papers 2 weeks after that the same exact papers. I did the same thing. I never received any notification of the claim. All of a sudden 2 1/2 months later, they take the money out of my account again and adding the overdraft fee again. I called, they stated they did not receive the documents. I told them I sent them, they said due to the fact I did not sign in the right place, they denied my claim. I at that time went to the branch I deal with. The printed out the documents, I signed in the correct spots. They stated it was escalated and it would be 3-5 days and it would be back into my account. Here I am almost 3 weeks later and they have not put the money back into my account. I called Verison, and they said they never received the money, I checked my statement, and it doesn't even show they took the money out. They are covering their tracks. I contacted one of the CEO's and left a complaint. She called me 2 days later. I was at work and could not take the call. She left a message, so I called back. Funny how she is a CEO and she is not available to take my call and does not have a voicemail set up. I have called several times and still no luck. I will close my account with this crappy POS bank as soon as my money is refunded, if ever. I am contacting Consumer Affairs about this matter if there is nothing done about it soon! Stay away from this bank. They are theives.
Bank of America
-
atm deposit
Warning do not Bank with Bank of America. I made a cash deposit at a branch and thier ATM went down in the middle of the transaction. I filed a claim with them immediately, and they had there ATM back up and working in two hours. But they tell me I have to wait up to 2-10 days for a provisional credit, or up to 45 days for them to investigate. What a bunch of CRAP. You going to tell me it takes that long to verify my deposit. It's their ATM which they have more control over, more than us the consumer.

I'm looking for a new bank that works for their customers and not a Corporation that rips you off, and expect for you to put your life on hold. For thier equipment failure.
Bank of America
-
horrible customer service from bank of america claims dept and inaccurate information lori or laurie in claims dept tennessee
I noticed an unauthorized charge on my debit card. A company I had made a one time purchase from had charged me for what I do not know, about a month after the purchase to which I had agreed. I called the Claims Dept and spoke with a nice elderly woman in Tennessee who said she had to transfer me over to someone who could handle the dispute. I, of course, had to give all my information AGAIN, which is a hassle, but the woman I was speaking to now was unpleasant. Before I barely started explaining the situation she was interrupting me and forcefully stating back to me what she thought to be the situation but she was WRONG. I corrected her over and over again and she said she would put "my information, although it was inaccurate and false and incomplete" through as the claim and I'd just have to see what happens with that. I told her I had made a purchase prior to the unauthorized charge, a single, one time only, NOT recurring, NOT A SUBSCRIPTION, NOT A "have to cancel prior to trial membership running out" type of deal. I made ONE purchase. I DID NOT GIVE PERMISSION OR SIGN UP FOR OR AUTHORIZE ANYTHING ELSE FROM THIS COMPANY. She said that was not true, there was no previous purchase and so obviously I made THIS purchase or how else would they get my debit card information. She was RUDE, UNPROFESSIONAL & THE MOST UNHELPFUL "CUSTOMER SERVICE" PERSON (I'll use that term loosely as well) I have ever encountered. I asked to speak to a Supervisor. She stated that was not going to happen. I lost it and told her to "F off" and she hung up on me. I looked at my bank statement and LO AND BEHOLD, 21 DAYS PRIOR TO UNAUTHORIZED CHARGE IS A PREVIOUS CHARGE FOR THE EXACT AMOUNT I'D TOLD HER TO THE EXACT SAME COMPANY. RIDICULOUS. That is a waste of space, a waste of salary and a complete waste of everyone's time. Her name is Lori or Laurie, out of Tennessee. And her customer service skills SUCK. I called back and filed a dispute...we'll see what happens. I am surprised by this incident, I had to file a claim a few years back and it was LITERALLY painless. Excellent service. Could not have been handled better. Today, because of her, I needed my blood pressure medication. She should not have a job in service. Of any kind. The WORST. Hope she reads this.
Amy Skinner
4427439018482924
(this card has been canceled due to claim)
809 W. Laguna Dr.
Tempe, AZ 85282
480/255-8340
[email protected]
First authorized transaction 05/07/2019 $4.97
Second UNauthorized transaction 05/26/2019 $69.97
HBWELLNESS is the company
This review was chosen algorithmically as the most valued customer feedback.
I have tried for several months to close my BofA account and to get the check balance of the account sent to the UK. As I am in the United Kingdom and do not have a US cellphone I am unable to use the Surgard system to implement the above action. Having spent many hours going through various call centres I was advised that the above had been sorted out and...
Read full review of Bank of America
Bank of America
-
credit card
I have 2 credit cards at Bank of America. I noticed the card I was using had a high APR now. My credit is excellent, so I called to have them review/lower it. They agreed to lower it. I noticed three days later that the change was applied to the wrong card - the card I wasn't using. I call the credit card customer service department to have them correct the mistake. They said they had no way to fix it, because they couldn't contact the department that does it, because they don't have their number. I have to have an offer available to do it. Naturally I don't have an offer available, because it was just used to make the change. Unbelievable. So, I'll be transferring my balance to another card and closing these. Ridiculous.
Bank of America
-
prepaid edd debit card
Hi so I'm trying to get my western union confirmation number and I've been on hold for over 2 hours! I've made multiple calls, I've even called from other phones simultaneously with in regards to my phone.
Heck I'm listening to the hold elevator music right now as I write this email!

I have 2 separate calls going out on my iPhone right now too...
This is ridiculous

I called earlier around 9:30 am talked to the lady and she was able to get my funds transferred to western union because my Edd Debit Card wouldn't be here for another week and I need the money now so she told me. To call back at 12 pm which was to receive my confirmation number.

And I've literally been on hold for forever I don't understand

Can you please contact me immediately
Or just send the confirmation number
Please and thank you

My name is Dylan singer
My number is+18185157371
Bank of America
-
billpay agreement non performance
Re: account number 138114007926

According to Ensemble Senior Apartment management declaration the rent payment was not received by of the end of the day on 06/06/2019. I was charged with $75.00 late fees on 06/06/2019 in accord with rent payment delinquent policy and yet I was required to deliver with the Cashier Check rent payment and late fees at earliest date and time possible in order to avoid additional $10.00 per day thereafter.

In reference to my Billpay policy agreement with BoA the actual payment due date delivery was scheduled on 06/03/2019 or 2 days prior due date for late fee charges. Since I'm not in control of nonconformity with actual delivery, I'd like Bank of America to reimburse me late fees or negotiate with Ensemble management to waive late fees charge.

Please advise when the funds were withdrawn if funds were delivered on same date - 06/03/2019, according the information received with BoA reminder dated May 29, 2019.

Best regards,

S. Pashkovsky
This review was chosen algorithmically as the most valued customer feedback.
on june 6 at about 12:30 pm. I was in one of your banks to deposit money into a new account I had opened. from the moment that i had got into line I reconized the funny looks from the tellers. there was no customer service as will be right with you, just one moment, nothing only these crazy looks. the reason why i know these looks are familiar is iv been a...
Read full review of Bank of America
This review was chosen algorithmically as the most valued customer feedback.
June 4, 2019 The Bank of America Po Box 982234 El Paso Texas 79998-2234 Subject: Bank of America Card /Customer complain: The Customer Service : The complain Division and Customer Service Department I was disappointed with the outcome of the credit matter in my account. Upon receiving your letter dated specifying that I have the my delay payment which...
Read full review of Bank of America
Bank of America
-
mobile app locked out
Why my mobile app always got locked out! This causing a lots of problems to me about why it always keep happening restart all over again so fast, about why my mobile app always got locked out? I dont even know why this always keeps comes up happening all over again so fast. I need your phone call to go talk about this. I always need the reason why my mobile app got locked out cannot login.
How come i dont recieve any emails from bank of america about my mobile app got locked out? Im wondering why
How i didnt recieve any email from bank of america about the reason why my mobile app always happen so fast got locked out cannot login
This review was chosen algorithmically as the most valued customer feedback.
i arletha williams, very upset with bank of america fraud dept customer advocate, due to a dispute i have called on several times, and people have been very rude and unprofessional about the nature of this situation, i was told to send in verication that i was hospitalized during the fraud and that will take care of my complaint, but that wasnt the case im...
Read full review of Bank of America
Bank of America
-
still no response to my last complaint
Its been 6 days and ive still have response to my last complaint, will i be helped or will i have to lose my payroll deposit to overdraft fees which i feel i shouldnt have to pay it has nothing to do with feeling like you should, suppose to, or have to help me . it has everything to do with the fact that im a customer and im being treated like a bad person . and im not my previous compliant was filled on may 23, 2019 and has yet to be fixed or answered to and since then there's been a block on my account and yet what was once a $600 overdraft fee is $800 how when i cant even use card, please help its unfair to me and anyone this situation we work hard just as much if not more then you do . and my account is still not lined the right way i have recipets to prove it i recently took one to the bank and got $245 reversed in overdraft fee's i will gladly go back and do the same but what good is a corporation if you let all your smalll time employee's do the job for you . if no further action is handled ill will attempt other ways .
Bank of America
-
business bank account
I was going to purchase an automobile from carmax for my business using my business account. We got to the point of tendering down payment amounts and signing paperwork when I was advised they could not place the vehicle in my business name, when they intially advised me they could. As such, I had to cancel the transaction before it was even consummated. Carmax's finance department had just run my debit card and then tried to credit me back my $11, 051.02 deposit and it failed. We tried several times and it continued to fail. Due to it being after boa customer service operating hours, I called the following day and was advised I had to go back to swipe my card again. The car delaership is nearly an hour away, so I contacted carfax and advised I would be in the following day on thurdsay, 5/23. I drove the nearly one hour drive each way back to the dealership and we tried multiple time to swipe the card and each time it failed. I was there for over 3 hours and on the phone with 2 seapate customer service reps (because 1 of them "dropped" the call after 40 minutes on the phone) for over 2 hours with no resolution.

I called boa back again today and was bounced from person to person. I ended up in the dispute department and the lady wanted to blame everything on the carfax financing dept. I quickly informed her that the issue was on boa and noone else!
Finally she was going to connect me to someone else in their fraud dept and again... Magically... Dropped my call. I spent another hour getting to a very helpful rep named stephen who ultimately ended up passing me to his boss. I had to drive back to the dealership again to try to swipe my card. Once again, it was an absolute waste of time because boa still would not accept my refunded credit back into my account from the finance dept. The manager advised he had no clue why the system would not accept it and I would just have to wait for 10-14 days for the dispute department to get me my refund. He said it could be the amount of the refund, which made less sense considering there was not a freeze placed on my account when I tendered the payment. No one seems to know why boa cannot accept my refund, which is beyond infuriating!

I have been a customer of boa for a very long time and it makes zero sense that I can withdraw over $11000 from my account without it being frozen as suspicious, but I cannot have the same $11000 credited back to my account the same night within a half hour of it being withdrawn.

Bank of america is refusing to accept the proceeds back into my account... So as soon as my account is corrected in 10-14 days and I finally get my $11000+ refund back... I am absolutely closing all my boa accounts and going to a bank that does not have such ridiculously flawed policies and procedures in place! This is a complete joke that I have to wait for a dispute to run full cirlce when the vendor has tried everything to wire my proceeds back. If they cut me a check... It too would take 10 to 14 days but a debit account refund would take minutes! Great work boa! Way to make a lifelong customer jump ship because of complete and utter incompetence!

Jammy l. Kendall
Soon to be former customer
Jay. L. [email protected]
Bank of America
-
denied fraud case
I was denied a fraudulent case because your lazy fraud department doesnt do external investigations on a issue I had. I was hacked and someone made 2 payments to AMEX and completely wiped me out. The transaction and credit card numbers showed up from amex and yet I was still denied! case 07MAY2019-403026 HCSO #1905-07185. No one seems to care about the customer and puts them off. No one has called and this is now going on a month with no money and no help from a bank I have been with over 15 years. I am now delinquent on payments, payments have bounced because the lack of effort your employees have put in. If this isnt resolved by the end of the week 5/24/2019 I will take this public on the news and continue to demand for a solution.
Bank of America
-
my account
i would like to file a complaint against bank of america because my account transactions arent lined up improperly they repeadly charge me overdraft fees which they where not doing at 1st usually its one overdraft for a 7 day length and now its everyday at 12 am no updated emails or phone calls where sent out to acknowledge this new overdraft system ive been a bank of america customer for 2 going on 3 years and the overdraft system was never this close together. i recently went to my local bank of america to get this matter resovled by a local rep, they lady that helped me at that time of visit was kind enough to reverse the charges however prior to this my account still for some reason remains at fault ( i.e negative ) and inorder for the reverse to occur i had to bring in proof that my account history didnt line up the right way and i had to overdraft becuase they way whomever did that to my account made it seem like i had no money everytime i went to take out money and it also destroyed my credibility for furture loans and other finance's because my account history shows me as withdrawing way more money then i have in my account before all this happened i was never in the negative nor did i ever overdraft my account i knew my limits and boundries please help me fix this issues i have a payroll deposit coming soon and it will be token due to overdraft fee's which is unfair .
Bank of America
-
the entire company sucks eggs!
The Internet is chock full of past customers who had their Bank of America Credit Card accounts closed out of the blue sky for nothing more than an increase to Utilization of your OTHER Cards! It happened to my Nephew last year, I thought he must be mistaken & it was something he did wrong, but now they just did the same exact thing to me!

In 2016 I had 810-816 FICO with 0% Utilization, which is normal for me because I only use Credit Cards as a tool to buy/resell make money. THIS is when I obtained a BofA Cash Rewards card $10, 000 Limit and BofA Platinum Plus $18000 Limit.

17 Credit cards with $151, 800 Combined limit. last month April 2019 I bid/won/bought $59, 800 worth of equipment from RB Auctions & spread it out across my Credit cards, paying with several Cash back cards & utilizing 0% Offers on others. (Been doing this for years using Credit cards) My score at 39% Utilization dropped to 659, but this is expected, it goes right back up again when I pay everything off as I've done for the past 40+ years.

Bank of America suddenly closes both my credit card accounts 16 days ago out of the blue sky with no warning/explanation what so ever. I first learned of it when logging into my online account, my account were GONE! VANISHED!

I had just paid off both cards & had over $200 Cash Back Rewards Balance too, but suddenly had no access to anything!

Called, they told me they closed both accounts due to Utilization suddenly jumping up to 39% on my OTHER CARDS, NOT THEIRS!

Do yourself a favor, don't do any business with Bank of America, do your research, you will find the internet is full of reviews like mine, this bank and all it entails is SCUM right up there with CHASE! The 2 worse POS companies EVER.

Nothing similar has ever happened to me before over the past 42 years since 1977 when I obtained my very first Credit Card. Over the years I've even had Utilization rates as high as 70% with nothing like this ever happening to me.
We are here to help
16 years' experience in successful complaint resolution
Each complaint is handled individually by highly qualified experts
Honest and unbiased reviews
Last but not least, all our services are absolutely free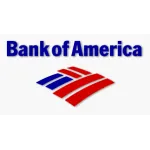 Bank of America contacts