Bank of America complaints
1345
Bank of America
-
credit card cancelled
In January of this year, I realized that I was not receiving my credit card statements. Evidently, a statement was returned to B of A WITHOUT my knowledge, saying that the name or address on the statement was incorrect. I never knew this, even after calling to make a payment in February. During that call to make my payment, I was not informed that my account was in the process of being cancelled. I continued to not get statements?! A few months later, with my card still being declined, I called again and this time I paid my balance in full, approx $300, hoping that this would clear things up. When I returned from being out of town for a month, I tried to use my credit card, and it was again denied. I called customer service, business credit department, and finally a credit manager from the East Coast. Evidently, paying my balance wasn't enough to get my card activated. When I inquired as to why, I was informed that my account was now closed?!?! they told me that I never specifically asked for it to be opened?! I thought that informing them that my card was being denied and then paying off my balance was obvious. I was told NOTHING! There had been no PROFESSIONAL follow-up to anything from Bank of America. I owed no money, and had no idea that my account was in this situation. I have been a card holder for B of A for close to 20 years! The only thing that was offered to me was information about Reapplying for another card. I have lost my good-standing history and my interest rate. I was treated like any other individual, rather than a customer in good-standing. I was told that "nothing could be done.", which is never true. I finally asked for their RETENTION DEPARTMENT. I was informed that that no longer exists. If this is all that my business means to Bank of America, then they have seen the last of me...My wife was listening to the phone nightmares that I was having over the past two days, and she has not decided to cancel her Bank of America Credit Card, as well as her account with their bank. She will also be taking her business elsewhere. WHAT A SHAME TO BE TREATED LIKE THIS AFTER 20 YEARS. (Social Media will also hear about this incompetency nightmare)
Bank of America
-
stolen card/ unauthorized transactions
My card was stolen and i did not authorize anyone to use my card or spend my funds i have kids and my utilities are off i have a 2 month old ive been calling begging still no luck at all i need some financial help ASAP...Here is my hand written dispute letter with my signature and details, and i WHITNEY SHIPLEY Did not Authorize or give anyone permission to use my card and i would really appreciate if they put my funds back while investigating the errors please today my utilities have to be paid and my situation is so un fair and
This review was chosen algorithmically as the most valued customer feedback.
My BofA has discontinued drive through banking. I dislike having to park and enter the bank. Now, I needed check registers. I parked, walked in, stood in line and was told they did not supply them anymore. Check registers need to be ordered online. Ugh! I returned home and went online to place an order for two registers. Now, I am being charged $4.00 and will have to wait two weeks! This is making me rethink my banking choices.
Read full review of Bank of America
Bank of America
-
overdraft fees
I have been a customer for 3 years. When I got 2 overdraft fees for the first time, I called the phone channel to see if they can help me out. The rep was extremely rude and basically told me to lie so she can help me. When I asked to speak to a supervisor, he told me no! Not even try to help with one OD Fees or something, just a flat out NO!

Please call me 570 801 1896.

I need this to be resolve in a time manner.

thanks.
This review was chosen algorithmically as the most valued customer feedback.
This really used to be a good good bank years ago when they actually had people working there. They let most of the employees go so the customer service has really went down. This bank is on the main street with lots of traffic but yeah they're down to usually one cashier and one CS person to help you. I went in there to try to get a replacement card I...
Read full review of Bank of America
This review was chosen algorithmically as the most valued customer feedback.
My Name is Antarul S. I have been a customer for over 15 years. My pension and social security funds are directly deposited into my BOA account. I deposited a check of $10, 500 0n July 15 2019. BOA held my check for almost 10 days even though my check from Citibank was debited in two days. I had to make a payment of $10, 500 to avoid interest charges on the...
Read full review of Bank of America
Bank of America
-
credit card
In May of this year, Bank of America sent us an offer for a personal credit card. We responded and it was opened two months ago. The account number is 4888937103901999. That card has a $4000 limit.
We also have a Bank of America corporate card that has been open for about 18 months. That account number is 4003901017758747 and has a credit limit of $1500.
When we opened the corporate card ending 8747, I entered our Evergreen Federal Bank checking account routing and account number into the B of A online bill pay, as an external account, to be used, to pay our corporate card ending 8747.
When the personal card ending 1999 was activated, it was added to our online account and both the corporate card ending 8747 and personal card ending 1999 were all in one spot. I used the Evergreen Federal Bank acct to pay both cards, through B of A's online bill pay. That was the only account I have ever entered.
Eleven years ago, we had a Bank of America credit card, however it has been closed for many years. At that time, my daughter had a Chase bank account that was part of our profile and was used to pay certain charges on that account. That was her account and it has been closed for five years.
On 07/05/19, from our home computer, I made a $1600 payment to the personal card ending 1999. We went to Costa Rica on vacation on 07/08/19. On, 07/10/19, we began having trouble using the personal card ending 1999 and had to make calls from Costa Rica to Bank of America. We were told the $1600 payment had been returned and we could not figure out why, because we had $12, 000 in the Evergreen Federal Bank account. We were unaware that B of A's system had linked that old, closed Chase bank account to our new, two-month old credit card ending 1999. This happened without our knowledge or authorization. The $1600 payment was returned because the request went to the closed Chase account. That constituted the first returned payment.
On 07/10/19, while in Costa Rica, on my mobile phone, through the B of A app, I went into the account ending 1999 and made a $4000 payment, and the personal card ending 1999 was suspended. I called B of A, again and was told they would not let that $4000 payment go through and the account was suspended. Not understanding why B of A would not take the $4000 payment, when we had $12, 000 in our Evergreen Federal Bank account I then pulled our Evergreen Federal Bank banker on the line with the B of A agent, in a three-way call, and the $4, 000 payment was made. It went through and she, the B of A agent un-suspended the personal card ending 1999.
I was looking at the acct activity, while on the phone with the B of A agent, and I noticed that there was another $4, 000 payment that was being made. I told the agent that it looked like an additional $4, 000 payment was being made and that we only wanted to make ONE $4, 000 payment. She said not to worry that there would only be one payment of $4, 000 made. She never told us there was an additional payment in the account information, from that Chase Bank account. We were able to use the card and thought everything was straightened out. We returned home on 07/20/2019.
Last night, 07/25/2019, I received an email that the B of A personal credit card ending 1999 was being closed and we would receive a letter explaining why. I went in to look at the account and it has a -$1043 balance, that is to say, a credit balance of $1043 in our favor. It also still showed that an additional $4000 payment was now being returned.
Being completely puzzled, my husband and I called customer service to ask why the account was being closed. We were informed that there were two returned payments of $1600 and $4000 and that they were paid or request for payment was made to a Chase Bank account ending 3799.
I told the agent that we did not have a Chase bank account and never entered a Chase account as an external account to be used to pay on the two cards ending 8747 and 1999, through the B of A online bill pay. All seven of the Bank of America agents told me that only we could have entered that information. This is not true. This was not our account. We have never thought about or used this account and it has been closed for 5 years. Why would we link our current B of A account to this Chase account? It makes no sense.
No matter how many times I said we did not enter a Chase account and do not have a Chase account, it fell on deaf ears. The agents kept saying it was a Chase bank account ending 3799. Finally one agent said the Chase account had a nickname "Robin's account". My daughter's name is Robin. I called Robin, after the first round of phone calls to B of A and she said she had a Chase account and that account had been closed for five years. She could not remember the account number.
Between last night and today, 07/26/19, we spent 3 1/2 hours on the phone, with 7 different agents, and different departments, on the corporate and personal side, to try and get the mess straightened out and the card ending 1999 re-opened, to no avail. All of the agents kept telling us we must have entered that Chase account information. We did not. I didn't even know that account number. Bank of America's internal system somehow linked it to this new card.
B of A's agent named Amber told us the Chase bank account, was added to our profile in 2008. It was linked to a different B of A credit card. That credit card was closed, years ago. I told her, the Chase bank account was closed five years ago and asked how it could have been linked to this new account? She did not have an answer. She kept saying it was part of our profile and we would need to delete it.
Bank of America's system added, or linked, that closed Chase bank account, without our knowledge, as an external payment account to be used to pay, our personal card ending 1999, through the online bill pay. The system defaulted to that closed Chase account, over the Evergreen Federal Bank acct, I had entered. Those two payments of $1600 and the additional $4000 were returned because the payments were requested from that closed Chase account, an account I did not enter. The damage was now done.
Why would Bank of America keep information from an 11 year old account that was no longer open and active, and then link that information to a new credit card account without authorization to do so?
The level of incompetence at Bank of America is astounding! Blaming us for their incompetence and refusing to rectify their incompetence and re-open our personal credit card ending 1999 adds insult to injury. Not only has Bank of America closed our account because of their error, they will probably injure our credit by reporting we had returned payments, caused by their incompetent errors, that they refuse to rectify.
I asked numerous agents over the 3 ½ hours on the phone, this question; If, after the $4000 payment that went through during that three-way call with our Evergreen Federal banker and the B of A agent on the phone, there is a credit balance of $1043, doesn't it seem illogical that I would make a 2nd $4000 payment? Why would I make an additional $4000 payment when there is already a credit balance of $1043? If you look at our payment histories on both accounts, we have never been late.
This is so unfair and shows terrible customer service. Customers are not important to Bank of America, and the entire situation has wasted a tremendous amount of our time and caused us significant stress.
Bank of America
-
deposits
I have been with BOA for over 15yrs and until now I have been very happy with you. A few weeks ago I was in an auto accident, I received my settlement check this last weekend, so I deposit it into my account, no big deal, never had any issues until now. You guys placed a hold on it but not just a normal 3-5 business day hold but an extended hold. To make matters worse is you didn't just hold some of the funds, you have held all the funds. I have been on the phone all day today trying to talk to someone to get to the bottom of this, especially since State Farm and their bank which is Chase, have both said the check has been paid. You still refuse to release my funds. I get you being vigilant against fraud, I am extremely grateful for that, it has saved me a couple of times but this is NOT ONE of those times. There is no reason to be holding funds at this point. The money has left State Farm and it has left their bank at Chase. The check has been validated, and paid, BOA is holding funds but can't clearly explain why. You need to release my funds or give me the check back ASAP. I am calling the BBB, the FDA, the news, and whoever I have to call to lodge a complaint and make the public aware. I am even calling an attorney at this point unless this is resolved in the next hours. I will be leaving BOA after this unless this company makes this right somehow. I am totally discussed with BOA, this is poor business and beyond the scope of being vigilant about fraud. You company needs to quit playing with peoples money.
Bank of America
-
customer service and online banking
We have been calling Bank of America for the last six month and every month we are requesting to cancel Automatic Transfer . Each time we spend 30 - 60 minutes over the phone with Customer Service and every time they promised to cancel the auto payment but up to now Bank of America is still transferring the money.

We have been a customer of Bank of America for the last 20 years and we always had a professional Account Manager in case we have any problems like this.
Bank of America
-
checking account and credit card
This bank has brought nothing but frustration to me since July 2018. I regret ever banking with BOA. I may not be rich to fight the bank back but I know that they are cruel and only after your money. And refer you back to the terms and agreements that we never read word for word. My checking account has been on hold for a year now with my hard earned money even then I was out of job and the money was only my unemployment savings from the government. No one has a vital info as to why my account is under review, close the account and give me my money back. I will rather save my money at home than use thos bank. They have curse my to cry everytime I am on call with the CS. No help nothing. I need my civil rights back, I need an attorney
Bank of America
-
customer service
I have had an account with Bank of America for over 20 years. I always recommended it to family and friends, and rated it "10" on customer service surveys. NEVER AGAIN!

Bank of America froze my account without warning. I was overseas at the time visiting Isaac Here's, my autistic son who lives in a hostel in Israel. Both my son and my daughter, Sarina Heres, are on my account. My daughter went to a Bank of America branch in Long Island, New York with a notarized Power of Attorney to act on my behalf. Bank of America refused to accept the Power of Attorney.

For over 3 hours on Thursday, July 11, 2019, I called overseas to the United States to find out why my account was frozen. I was transferred from clerk to clerk, each one contradicting what the previous one said to me. It seems that my account was frozen because my son did not use his debit card. However, I use mine all the time!

I was told that my son and I must immediately return to the United States within the next 4 days, by monday, July 15, in order to remove my son's name from my account. I explained that neither of us could return to the States within such a short period of timesuch short notice. The cost to fly to New York on such short notice would be over $1, 000 per ticket. I am a widow and senior citizen. I do not have the money for such an expense. Furthermore, if my account is frozen, then I could not charge the tickets. I was then given 2 extra days to arrive in the by July 17, or my account would no longer be frozen, but closed!

I was then transferred to a bank representative in Dallas, Texas who agreed to speak to my son over the phone once he provided answers to personal questions and confirmed that he agreed to be removed from my account. After being satisfied with my son's responses, the Dallas bank representative transferred me to a customer service representative to activate my account and remove my son's name from it.

Not only did the guy in customer service tell me it was impossible to do, but he said the account would be closed on July 15 if we did not arrive at the bank before then. He insulted me and practically called me a liar, saying I had not spoken to anyone in Bank of America representative in Dallas. The Dallas representative is the one who transferred me to this guy!

I asked for a supervisor, and after another long wait, I was finally connected. She apologized and was very surprised by the demand to fly back to the United States by July 15. She said she would deal with the matter and unfreeze the account.

I thank the supervisor who resolved the matter, however I feel compelled to write this letter of complaint against your other employees. I have never been treated so rudely before. Customer Service should mean giving service to customers, not mistreating them, giving them false information, or practically calling them a liar.

This entire experience has soured my prior favorable impressions of Bank of America.

Sincerely,

Rachel H
Bank of America
-
charged for produce which was returned and will not credit back my account after receiving all information asked of me
RE: Case # 93755080, Received an item that was not what I agreed to purchase. Sent back to merchant, , ( he had UPS pick it up). Claimed it was damaged, but will not send picture of damaged merchandise. I have been attempting to get the amount charged to my card refunded, but to no avail. Have sent everything requested and one again denied. I have a charge for $875.00 with nothing to show for it, while merchant has my money and original piece of work that he can resell. Merchant has lied at every turn and will not return any correspondence, but then again why should he? He has my money and his artwork, and I have nothing but a charge for $875.00. Please help me resolve this issue. I am considered a "Preferred Customer", but feel like anything but that. Please do what is fair and right and credit back my account the $875.00 Regards LuAnn Santangelo, [email protected]
Bank of America
-
property claims department not sending insurance check back with endorsement.
Today is July 18, 2019. I sent a check from our insurance company, ALONG WITH a document that Bank of America requested for the roof/house estimate from the roofing company, by certified, overnight mail and it was received and signed for by Bank of America Property Claims Department on JUNE 14, 2019. Bank of America did not call and confirm that they had the payment but I knew that they had signed for it on June 14th. Online and on the phone, the process for property claims says it takes 3-5 DAYS to process and send back. I called after 5 days because I hadn't received a check and Bank of America informed me that I need to send three documents :
1. Contract of W9 (Bank of America sent me a form--should I bring it to you or do you have them?)
2. Contract of business license
3. Contractor's Bid
I had already sent #3 but they said that didn't receive it. So, I sent all 3 documents again. Called when I hadn't heard anything and had a repeat conversation--they didn't get it. I asked what I should do and they said to fax it. So, I called the roofing company and they faxed all 3 documents again and asked Bank of America to call them to confirm the papers were received. Bank of America did NOT call them to confirm. So, I called and they said that they were missing one of the documents (even though the roofing company has proof that they sent all 3 documents). so, I faxed the 3 documents again, and the roofing company sent all 3 documents the same day that I did. The roofing company called and they finally admitted that they had all the documents needed and it would take 3-5 days. This is the e-mail that I received from my roofing company and please note the date:
Amanda Wynn
Tue 7/2/2019 10:03 AM
Hi Cari,

I called the number you provided this morning to inquire about the fax I sent. I spoke with a representative who told me that the fax was received and the information we provided should take 3-5 business days to be processed. They said to check back in with them in about 3-4 business days.

That was sent on July 2, 2019 and today, July 17, 2019, I still do not have the check.
The roofing company completed the roof on Tuesday, July 16th and are insisting that I pay in full TODAY! The mail has come and I have no check. The only solution that I can think of is for you to overnight the check immediately or I will have to take out a loan to cover the roof costs. If I have to take out a loan to avoid collections from the roofing company, I will, (at the risk of not being 'polite') ask a lawyer to help me with this issue.
Extremely Frustrated,
Cari Carter
[email protected]
Bank of America
-
debit card closed
I had a joint bank account with my father (I'm 17), and I had my debit card strictly for direct deposits from my job. I never let my bank account go negative or reach a balance of 0 dollars. At some point, I noticed weird activity on my Bank of America app; strangers were sending me up to 500 dollars and this would happen like 4 times a day but then that money was spent or taken out at a grocery store called Publix. I'm assuming somebody cloned my card and was doing fraud with it. Bank of America sent me a letter saying they were closing my bank account and that I could NEVER open up a bank account with them again, then they sent me a check with all the money left on my account. This isn't necessarily to complain but more so concerned about whether this will affect my credit score. Can anybody tell me if a bank closing a DEBIT card account will affect my credit score? Thanks in advance
Bank of America
-
bank of america alaska air visa credit card
We have been Bank of America Alaska Air/Visa card holders for over 30 years. Recently we have experienced a wave of problems with egregious behavior and bad acts by participating merchants. Bank of America dispute department has done anything to help us.

Their legal department has not even responded to our request for tape or transcript of a tri-party recorded conversation with Aloft Hotel representatives who behavior was so egregious and in violation of their merchant car services that the Bank of America representative rightfully called them out for their bad acts and conduct.
I could have equitably resolved this issue with the Aloft Hotel - if only - Bank of America they would have provided a letter reaffirming their verbal conversation that our card was not suspended, nor any charges denied.

Bank of America dispute group did not support us with inappropriate charge from a disreputable auto transport company company even though we provided them with written email documentation regarding their failure to meet the terms of the contract and duplicitous business practices. It should be noted the Better Business Bureau even had action pending against this transporter for false advertising.

Bank of Amercia dispute did not help us resolve an issue with Direct TV and ATT Merger where we were inappropriately billed. It should be noted ATT finally acknowledged their error made amends but without any help from Bank of America.

During the past few months are credit cards have been compromised numerous time which have disrupted our use of our cards at the most inopportune times - out of area vacations and trips.

Lastly, we requested a AAA Bank of America card for the rental car auto insurance benefit for an upcoming and extended trip to Europe and they would only give us $1, 000 which was inadequate to our anticipated costs. In contrast - Chase Bank with minutes gave us a preferred client high level travel card with significant limits and travel benefits way beyond our expectations.

We have been loyal Alaska Airlines and Bank of America customers for years and will continue to use your services and card on a limited basis - due to our extensive travel history and future plans with Alaska. However, something is seriously wrong at Bank of America and the dispute group and legal group has done nothing to help me.
This review was chosen algorithmically as the most valued customer feedback.
I was added to my Son's account while he was overseas. My Son said Bank of America wanted me to update my information on his account. I called the B of A number, they wanted to know if I was retired or still working and did I make more income with Social Security or my retirement. I bank with a different outfit and this information was none of their...
Read full review of Bank of America
Bank of America
-
mortgage
Every year we receive an analysis on our mortgage account stating that our house payment will be going up (which we expect) however Bank Of America has completely changed the amount! We have in writing that if we pay the escrow shortage of $115.28 by July 18, 2019 then our payment will be $765.38. We called in on Friday July 12, 2019 to make the escrow shortage and then we were informed that we needed to pay $198.00 plus some odd cents and the new payment will now go up to $774.99! This is false advertising, bait and switch and other things I am sure! I am making a formal complaint about this ...we have had nothing but trouble and fights every year in June when this analysis comes because they always want to hike the payment up way more than it should be. I don't understand how this company can get by with increasing the shortage amount as well as the monthly payment when we have in writing what it would be! He tried to tell us it had something to do with our insurance however this letter does not say anything about these amounts being contingent on what our insurance comes back with in August. The analysis was done in June and only done once a year so how can they analyze it again a month later! I can understand (and fully expect) that it will go up again for next year but this insurance amount should be applied to next years new payment not this years! I will gladly provide you a copy of the letter we received spelling out what the new payment should be prior to, the bait and switch!
The complaint has been investigated and resolved to the customer's satisfaction.
This review was chosen algorithmically as the most valued customer feedback.
Hi there, Greetings for the day. Hope you are doing well at your end. Firstly I would like to give you all my details so that it will be easier for you to fetch my records and you may work faster to resolve this issue. Name :- Sumit Aneja Account Number :- 480 7170 2873 Contact Number:- 909-753-6947 I would like to raise your concern towards the issue...
Read full review of Bank of America
Bank of America
-
auto loans
June 20, 2019 at the BOA in Hixson, TN paid off my auto loan with cash. Was told by the employee that I would receive the title in 7 days and confirmed my address. A few days later I called customer service to verify they had the correct address and make sure my old address was not on my account. They assured me it was being sent to my current residence. July 1, 2019 I called customer service to check the status. They told me it had been mailed and should be receiving it, once again confirming my address. (I have now sold my car and new owner is waiting on the title.)

July 3, 2019 I go to county clerk to just ask for a duplicate title. They inform me that the lien is still on my title. I immediately go to my local BOA. I ask for the lien cancellation document. The man helping me has to call customer service to ask what to do. They inform him that lien cancellation papers cannot be sent out until 10 business days after the title was mailed. But, I should be receiving my title any day. That is when the employee on the phone tells me that the title was sent to MY OLD ADDRESS. The man says to call customer service when the 10 days has passed and they will mail me the information I need for the lien cancellation.

I call the morning of the 10th day (July 5, 2019). I'm told I cannot get a copy of my title, but they will submit a request for the lien cancellation document to be mailed and that it will take 7-10 business days to be completed and then another 5-7 days for mailing! BOA will also not electronically cancel my lien through the state system and are making we wait. No one was apologetic or offered to do whatever it took to help me even though this was their mistake. Even talking with a supervisor was a waste of time. This is unacceptable. I will never recommend them and certainly will never do business with them again!
Bank of America
-
online loan services
Application number :9225093164

I was recently declined a business loan due to unsatisfactory payment history. I have a credit score averaging 742-753. I had 1 late payment in 2011. That was the last derogatory remark on my credit history as far as payments.

Since 2012 all payments have been received 100% on time. Just checked again. I check my credit report often. There is no way my credit report was even reviewed.

Poor Poor practices
We are here to help
16 years' experience in successful complaint resolution
Each complaint is handled individually by highly qualified experts
Honest and unbiased reviews
Last but not least, all our services are absolutely free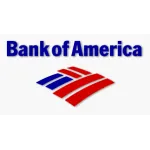 Bank of America contacts