Comprehensive AT&T Review
Company Overview:
AT&T is a telecommunications company that has a rich history dating back to 1876. It started as the Bell Telephone Company and has since grown to become one of the largest providers of wireless, internet, and TV services in the United States. The company's mission is to connect people with their world, everywhere they live and work, and do it better than anyone else. AT&T values innovation, integrity, and customer satisfaction.
Products and Services:
AT&T offers a comprehensive range of products and services to meet the diverse needs of its customers. They provide wireless services, including smartphones, tablets, and mobile plans. Additionally, AT&T offers internet services with various speed options and TV services with a wide selection of channels and on-demand content. The company also provides home phone services and bundles that combine multiple services for added convenience. AT&T's offerings are known for their quality and variety, ensuring that customers can find the perfect solution for their communication needs. Pricing and packages are available to suit different budgets and preferences.
Network Coverage:
AT&T's network coverage is extensive and reliable, covering a large portion of the United States. It competes strongly with other major competitors in terms of coverage area, ensuring that customers can stay connected even in remote locations. The network speed and performance offered by AT&T are commendable, providing fast and seamless connectivity for browsing, streaming, and downloading. Customers can expect a reliable network experience with AT&T.
Customer Service:
AT&T prides itself on its customer service quality and responsiveness. The company offers multiple support channels, including phone, chat, and email, to cater to different customer preferences. The response time is generally prompt, and the customer service representatives are knowledgeable and helpful in resolving customer issues. AT&T strives to ensure customer satisfaction and provides effective solutions to address any concerns.
Pricing and Plans:
AT&T's pricing structure and plans are designed to offer flexibility and value for money. They provide various options to suit different budgets and usage requirements. A comparison with competitors' pricing shows that AT&T offers competitive rates and attractive bundles. The contract terms and cancellation policies are transparent and reasonable, allowing customers to make informed decisions and switch plans if needed.
Technology and Innovation:
AT&T is committed to technological advancements and invests significantly in research and development. The company continuously introduces innovative features and services to enhance the customer experience. From cutting-edge smartphones to advanced internet technologies, AT&T stays at the forefront of technology to provide its customers with the latest and most reliable solutions.
Reputation and Trustworthiness:
AT&T has a strong reputation in the industry, known for its reliable services and customer satisfaction. Customer reviews and ratings reflect the positive experiences of many users. The company's trustworthiness and reliability are evident in its long-standing presence in the telecommunications market and its commitment to delivering high-quality services.
Corporate Social Responsibility:
AT&T demonstrates a commitment to social and environmental responsibility through various sustainability initiatives and community involvement. The company actively promotes environmental conservation, energy efficiency, and digital inclusion. AT&T's ethical practices and transparency contribute to its reputation as a socially responsible organization.
Partnerships and Collaborations:
AT&T has established partnerships and collaborations with other companies to enhance its offerings and provide additional value to customers. These collaborations bring together expertise and resources to deliver innovative solutions and improve the customer experience. Customers benefit from the seamless integration of services and the availability of exclusive features.
Overall Rating and Conclusion:
AT&T is a reputable telecommunications company that offers a wide range of high-quality products and services. With its extensive network coverage, reliable customer service, competitive pricing, and commitment to innovation, AT&T stands out as a reliable choice for customers. The company's strong reputation, corporate social responsibility, and partnerships further enhance its value. Overall, AT&T receives a positive rating for its comprehensive offerings and dedication to customer satisfaction. Potential customers can confidently choose AT&T for their communication needs.
Rate your recent experience
Pros and Cons of AT&T: A Review Breakdown
AT&T is a leading telecommunications company that offers a wide range of services to its customers. The company has received a significant number of positive reviews from its customers, highlighting its excellent customer service, reliable network, and competitive pricing.

One of the most significant advantages of AT&T is its customer service. Customers have praised the company for its prompt and helpful customer support, which is available 24/7. The company's representatives are knowledgeable and friendly, and they go above and beyond to resolve any issues that customers may have.

Another significant advantage of AT&T is its reliable network. Customers have reported that the company's network is fast and stable, providing excellent coverage in both urban and rural areas. The company's network also supports the latest technologies, such as 5G, which ensures that customers have access to the latest and greatest services.

AT&T also offers competitive pricing, which has been a significant factor in attracting and retaining customers. The company's plans are affordable and offer excellent value for money, making it an attractive option for budget-conscious consumers.

Overall, AT&T has received overwhelmingly positive reviews from its customers, highlighting its excellent customer service, reliable network, and competitive pricing. If you're looking for a reliable and affordable telecommunications provider, AT&T is an excellent choice.
AT&T Internet Review: Decent Service, But Beware of Pushy Sales Tactics
So, let me tell you about my experience with AT&T. I've been a customer for about 5 years now, originally with SBC Global and now with AT&T High Speed Internet. At first, I had some issues with the service, but it eventually settled down and I haven't had any problems since, except for the occasional drop in DSL speed. I'm on a 6Mbit line and I usually get around 5.5, which is decent enough for me.

However, my real problem with AT&T is their constant attempts to sell me their U-Verse all-in-one package. They send reps to my door every two months, even though I've repeatedly told them I'm not interested. They used to call me all the time too, until I had to get a bit nasty with them. But the door-knocking is the worst. The last rep that came to my door was particularly sneaky. I told her I didn't want the U-Verse package, but she kept trying to sell it to me anyway. She even tried to trick me into signing up for it by writing down the prices on an application form for a new service. When I asked her why I should sign anything, she got pouty and tried to convince me to do it anyway. It was a direct, deliberate con trick, and I was not amused.

Despite all this, I haven't seen another AT&T rep since that incident. I guess they finally got the message. Overall, I'm satisfied with the internet service I'm getting from AT&T, but their sales tactics leave a lot to be desired. If you're considering AT&T, just be prepared to deal with their persistent attempts to sell you things you don't want.
Terrible Customer Service: My Experience with AT&T
AT&T is a company that I would not recommend to anyone. Their customer service is terrible, and their managers are even worse. I have only encountered one good manager in the entire bunch. The senior management is also terrible. They allow their customer service representatives to lie to you about payment plans and when payments can be made. They basically lie about everything. When your account is messed up because you have done everything they told you to do, they treat you like you're an idiot. They tell you contradicting statements, and they force you to pay for things that you shouldn't have to pay for.

For example, I was told that the insurance deductible was separate from the charges on my bill. However, they forced me to pay the $200 deductible instead of allowing me to pay off my son's $130 phone. Then they told me that I could push the deductible out every month but couldn't pay on it like $50 a month. After arguing with them for a day, a manager finally provided a credit to the account to help with the past due amount. They advised me to call back in the morning and schedule the payment for the remaining amount. However, when I called back, I was told that I had to pay the past due amount today or the service would be disconnected. After another day wasted with a customer service representative, a manager, and a senior manager, they refused to answer simple questions that I had every right to know.

I have been a customer of AT&T for 20 years, and I have never encountered such terrible customer service. They absolutely refused to answer simple questions, and they refused to send me a copy of an arrangement that I set up. The best answer that I got from the manager and senior manager was that it's systematic and they don't know why it does that. It sounds to me like they need to do a sweep and start all over if their senior management can't provide simple answers to questions that customers have every right to know.

This is my 70-year-old mother's account, and she tried to call and fix this a week before. The customer service representative absolutely refused to let my mother speak to a manager. She advised my mother that there was no point because they would tell her the same thing. When I advised the senior manager of that situation and also that my mother's memory is fading and she can't really be without a phone, her response was to pay the bill or the service will be disconnected.

I will be filing complaints in every forum I am able and finding service elsewhere after 20 years. T-Mobile is absolutely awesome. My husband and I had representatives staying late, running from store to store, and calling corporate themselves to fix an issue they caused. They were great people to have service with. If you're considering who to go with, I recommend T-Mobile all day long!
Frustrating Experience with AT&T Customer Service: Bricked Phone, Contradictory Information, and No Resolution
I recently had a frustrating experience with AT&T that left me feeling like I was going in circles. I had received a replacement phone from AT&T, even though my current phone was a 4G phone and not on the list of phones that would be retired when they sunset their 3G network. Last week, AT&T activated the replacement phone and deactivated my current phone. However, the replacement phone was not up to par with my current phone. It had less storage, less RAM, a worse camera, and a smaller battery.

When I tried to get the issue resolved, I first went to an AT&T store on University. The customer service representative there told me that they couldn't help me with the 3G sunsetting issue, but a corporate store could. However, when I went to the Fitchburg AT&T store, they told me to call support. After waiting on hold for about 15 minutes and having support check my phone for about 35 minutes, they told me that I could go to any store and get any new phone for free. However, when I went back to the Fitchburg store, they told me that they couldn't give me a free new phone, but a corporate store could.

I then went to the West Towne Mall AT&T store, where they told me that I could choose from a flip phone, a similarly bad Android phone, or a slightly less terrible iPhone that was still not as good as my old phone. I chose the iPhone, but they didn't have it in stock and couldn't give me their display model. They told me to drive to the E Washington Ave store to see if they had it in stock.

When I arrived at the E Washington Ave store, they told me that they didn't have the iPhone in stock and couldn't give it to me even if they did because they weren't allowed to discount iPhones unless they mailed them. When I questioned this, they told me to call support. After waiting for about 30 minutes, support told me that they could waive my upgrade fee and give me $300 off a new phone. However, the only options they gave me were a $600 iPhone or a new Android phone at full price.

I felt like AT&T was trying to get more money out of me by bricking my current phone and forcing me to buy a new one. When I asked if there was an option that didn't involve paying for the privilege of continuing to use a phone of similar quality to my current phone, support told me that they couldn't reactivate my old phone, but a store could. However, the store was unable to resolve the issue and I was left feeling like I was out of luck.

Overall, I was disappointed with the level of customer service I received from AT&T. I felt like I was given contradictory information and was left without a satisfactory resolution to my issue. I hope that AT&T can improve their customer service in the future to prevent other customers from having similar experiences.
AT&T's Unprofessional and Heartless Behavior is Unacceptable: A Customer's Review
I recently had a terrible experience with AT&T that led me to cancel my service after five years of poor signal strength. The process of deactivating my account and requesting a deactivation pin# took over an hour, but when I went to the new phone store, I found out that AT&T had put a hold on my account and locked my phones. I was never informed of this and there was no reason for it since I owned my two phones and was on an auto-pay system with my credit card. This meant that I couldn't use my new sim cards and had no phone use during the night before Hurricane Ian hit us in Florida.

I spent another hour on the phone with AT&T and was informed that it would take 3-5 days to release the hold on my account. I then spent five hours on the phone with them and still had no phone use. This is why AT&T is losing customers and revenue. The unprofessional, cruel, and heartless behavior of AT&T is unacceptable.

After claiming that I owed another $84 (which I didn't), they disconnected my call. The CSR then claimed that the reason one phone had an outstanding bill was because it was an Android phone, which made no sense since we were on the same phone line. I then spent a total of six hours on the phone with AT&T over the past three days.

I was transferred to multiple departments and had to explain my situation over and over again. I was promised call-backs and updates that never came. It wasn't until I reached a senior support tech named Dee that I was able to escalate the case and work on it immediately. However, I was then told that my phone could not be released because there was a $1,000 charge on my account, which made no sense since I owned my phones and was on auto-pay.

After speaking with Dominique in Collections, I found out that there was no outstanding balance on my account. However, the device unlock system never worked and no one at the company would explain why. It turns out that AT&T would not let go of my phone lock because the prior owner of the phone didn't pay their bill. I ended up having to buy a completely new phone from T-Mobile, but at least I don't have to deal with AT&T ever again.

Overall, I wasted 8.5 hours on the phone over four days with AT&T. Their behavior was unacceptable and I would not recommend their service to anyone.
AT&T's Poor Customer Service and Mishandling of Promotional Deal
I have been a loyal customer of AT&T for the past 15-20 years, ever since it was still known as Cingular. However, my recent experience with them has left me feeling frustrated and disappointed.

Two years ago, I saw a promotional deal from Walmart that used AT&T as the carrier. The deal was for an iPhone 12 Pro Max, which was supposed to be an upgrade for my parents. However, Walmart somehow messed up the upgrade, and it was a very complicated issue. I received two packages - one small box with only a SIM card and one package with the smartphone with the wrong SIM in it.

I called AT&T first, but the customer representative somehow told me to call Walmart because that's where I got it from. I made several phone calls within 14 days between Walmart and AT&T, but nothing was resolved. Until someone from AT&T told me that these phones did not belong to me and had to be returned to Walmart.

I tried going to the Walmart store, but they refused to accept it and said it had to be shipped back via mail. I was already mad and furious because nothing was making sense to me since they didn't give me clear direction on what to do. I called 1800 Walmart, and I forced them that I wanted to return this, but I'm not sure what the process is.

I was finally sent a return label from Walmart customer representative, and the phone was shipped out using the prepaid label Walmart sent me. But along the way, somehow FedEx lost the package! This is where it gets more complicated.

I called AT&T, and they said they would investigate, but two weeks later, no answer. I still have a balance from AT&T for equipment charges and wanted to clear that because it's out of my hands, and it should be zeroed out. I told them that I'm not responsible for it anymore since I've done everything I can to sort this issue. Somehow AT&T ignored this, and I decided to move to a different carrier out of frustration since I really wanted my parents to have a new phone.

Fast forward many months, nothing happened, and eventually, I was slapped with a collection bill because of AT&T's lazy customer representative. I clearly told AT&T that I'm calling them, and I want to avoid this going to collection, but nothing happened. I'm trying to dispute this with three credit bureaus to remove this from my credit.

I called AT&T recently, but they said they pushed my account, and it's out of their hands, and I should deal with the collection agency. I don't want to bother because it will be another back and forth fingers pointing with the collection agency and AT&T. Asking for evidence and stuff and why would they put that in collection when all the information is taken down in the notes? Since AT&T customer representative takes notes, right? Why would they even put it in the collection after everything? The phone call I've made to them, I even dare them to listen to the phone calls I've made since AT&T records conversation right for training purposes?

It's a long read, but I will never go back to AT&T for what they've done. With the experience or hassle I've had to deal with AT&T, why would I still stick with them? Forget it, I'm saving the headache and moving on. Three to four months of follow-up with no resolution is no joke.
AT&T Customer Service Review: Frustrating Experience with Texts, Voicemail, and Confusing Menus
I'm an older person and I have been using AT&T for a while now. I have to say, it's becoming a real pain to use their services. The texts are so small on my iPhone that I can barely read them. And when I try to reply, my fat thumb covers half the keys, so I end up spending more time correcting letters than actually communicating. I don't even like texting, but AT&T keeps sending me texts about my low balance, withdrawing money, and even when my bill is paid. It's so annoying!

I tried calling their customer service, but the voicemail menus and auto bots are so confusing that I end up going around in circles. It's frustrating and I get so angry that I pity the poor person who finally gets me on the line. After a long struggle, I finally get connected to a human, but they are always in India and it's hard to understand them through their thick accent. They assured me that they would turn off the texts for me, but the very next morning, I get woken up by another text from AT&T. It was a survey asking me how my support was. I texted back "STOP," but I got another text saying that it was not a valid option and that I needed to pick 1-5. I gave them a 1 and left a comment saying that the reason for my call was to get them to stop texting me. Clearly, the task was not done.

The following month, I got another text from AT&T. I had to go through their hoops again, listening to their commercials for AT&T, which I found annoying since I was already a customer. I finally got connected to a nice person in India who assured me that she would stop all other texts, but she couldn't stop the automated survey. She even tried to sell me a bigger plan, but I asked her to look at the data I actually use, and she sold me a lower plan that saved me some money. I thought I was good to go, but yesterday, I got another text from AT&T about some government program that I might be eligible for. I tried replying with "STOP" and even with the number 7726, but I only got another text saying that the mailbox was not monitored and that I needed to visit AT&T's website. I had to go through the voice mail from hell hoop jump again, and this time, I got connected to someone who was not in India. She told me that they couldn't stop the texts because they were all automated. I was so frustrated that I was ready to switch to another company.

I talked to a wonderful person from T-mobile, but unfortunately, their coverage in my area was not good. Straight talk told me that my phone was too old, and Sprint was now merged with T-mobile, so there was no point in calling them. We had Verizon before, but they were so horrible that I will never use them again. I feel like I have no choice but to put up with AT&T's BS.

When I am forced to upgrade my iPhone 6 in a few years, I will definitely look into other companies again. Maybe their coverage will improve by then. AT&T better get their act together by then, or they will lose me as a customer. I just don't understand why a "TELECOMMUNICATIONS COMPANY" cannot answer their own phone! The voicemail and long lists of options are so confusing that it's bad business. They should hire a kid, a senior, or a student to just answer the phone and direct the call. It's not that hard!

I have to say that T-mobile had a chat feature, and when I asked to call them, they called me right away and were as friendly as could be. They even showed me how to find a map on their site to check their coverage in my area. It was so easy and hassle-free. AT&T should learn from them and improve their customer service.
AT&T Review: Frustrated and Trapped - A Warning to Potential Customers
I recently had an experience with AT&T that left me feeling frustrated and trapped. Every time I call them, I end up spending hours on the phone and nothing gets resolved. I even had to contact a manager, Lorenzo, directly because he was the only one who could help me. However, even after he corrected some issues, the problems continued.

Most recently, I called to pay off my Note 10+ and pre-order the S22 Ultra in burgundy. I was charged for the phone, but for some reason, I was unable to sign the terms and conditions. I received three different emails thanking me for my order, but when I clicked on the link to see my summary, there was nothing there. Neither I nor the AT&T employee I spoke with knows if I will receive the phone or not. So, am I out $66?

On top of that, AT&T mixed up my son's phone number and mine, and in the billing records, our numbers appear to be attached to each other's phones. For a year and a half, I wanted to cancel his phone line due to the pandemic and being homeschooled, but because of AT&T's mix-up, it shows that line cannot be canceled because there are still monthly installments. This is wrong because his phone was paid off, and mine was not. It is not my fault AT&T made a mistake, and I had to pay for it.

In the past, when I called trying to sort things out, I was told that four lines are cheaper than three. So, I listened. For a few months, every time I called, I heard the same thing. Then one day, whoever I talked to from AT&T said that four lines are not cheaper, and I am paying for the service of four lines. So, not only was I forced to pay for a phone I wanted turned off for a year and a half, but I also got tricked into buying a second phone for my son and having four lines instead of three.

Last time I spoke with Lorenzo, he did his best to help with the issues at hand and even convinced me to order two Samsung watches as it was a BOGO. However, suddenly our order was canceled with no explanation. In the long run, I'm happy it was canceled because my frustration with AT&T grows with every passing month of every passing year. I've contemplated changing cell phone providers but need phones to be paid off before doing so. Now that my Note 10+ is paid off, if I do not receive the phone I paid to pre-order, I will take my business elsewhere, leaving my dad and my son with AT&T until their phones are paid off and they are able to leave as well.

I do not mean to come off harsh, but I have literally been going back and forth with AT&T for years! I have worked in customer service and know it's not fun dealing with upset customers and truly try to be respectful and understanding, but at this point, I am constantly paying for things I do not want, and now I paid for something I may not even receive. I'm a single mother who cannot work due to health issues and battling cancer three times in a row. Paying an extra $40-45 a month for a phone line I do not want may not sound like a big deal to many, but to me, it's a lot. To pay taxes on pre-ordering a new phone and finding out on your guys' end that it appears no order was made seriously upsets me.

Passing customers around from one person to the next and no one having answers or knowing how to help and just pushing selling more things rather than really fixing the issues already at hand is very unprofessional. When I have to spend three to six hours being bounced around from one person to the other, that is RIDICULOUS. Not only is my money being taken, but I'm also putting in an insane amount of my time, and 90% of the time, it's a waste, and nothing gets solved.

My advice for anyone who sees this review is to run for the hills. AT&T cannot be trusted. They will continuously trap you in long-term contracts, and even when your stuff is paid off, they "accidentally" mix things up and never correct it and hold you responsible for their mistakes. Not to mention their service sucks. I only use my phone to talk to doctors and to contact or pay bills and shoot a few texts between family, but my phone constantly loses connection during calls, and I can't hear anything, and no one can hear me.

Before selling your soul to AT&T, maybe check other providers in your area. AT&T, get your crap together! This is a fkn joke! This is nothing against those in customer service as they are just doing what they are told, but this has everything to do with AT&T as a whole. Lying manipulative thieves.
Terrible Experience with AT&T Customer Service: False Promises, Disconnected Service, and Poor Treatment
I had a really bad experience with AT&T. I called their customer service line on July 31st and was told that the contact center was closed. So, I went on to the My AT&T app and pressed the CHAT LIVE button. I spoke with a Martin Levine and he said he was putting me on hold to see what he could do. I waited for over 30-35 minutes and then said hello, but nothing happened. I closed it out and refreshed, then the automated system asked for help again. I wrote "representative help" and waited another 10 minutes for Agent Ryan to enter the chat. He asked me my name and passcode and then asked what I needed help with. I told him that I was waiting for my replacement debit card and that I had a payment due on July 31st, but I couldn't make the payment because I didn't have my debit card. He said he would be happy to help and put me on hold. When he came back, he said he saw that I spoke to Martin and he would be able to take over. He said he would make the arrangement for me and that I didn't have to worry about my service being interrupted. I said thank you and he asked for my email and if there was anything else he could help me with. I said no and he said have a great day.

However, on August 1st around 12:00 in the afternoon, my service was shut off. I called customer service and they said they saw nothing about me speaking to someone in the chat. I asked for a manager, but the manager said he couldn't do anything and didn't see where I spoke to someone. I called back and spoke with a Lucas and explained that I was talking to a manager and wanted to talk to another. He told me I couldn't because someone told me I needed to pay $388.87 when I had already spoken in the chat to Ryan and he reassured me my payment for $214.23 was set for August 6th. I was trying to figure out why that wasn't on my account and why their system was broken where no one could see when I logged in on the chat and spoke to a representative. I even had an email sent to me to confirm $214.23 was to be paid on August 6th and my service wouldn't be interrupted. The manager Audra said she wished she could see that but couldn't. I got frustrated and hung up.

When I called back, I explained to the guy that if I had wifi, I would be able to get a lyft to a nearby store to prove I spoke with Ryan in the chat through IP and last login since they couldn't see it via phone. But the only phone and service I have is AT&T wireless and AT&T hotspot through my phone. I was transferred to a manager who didn't realize that she didn't have her phone on mute and stated "they better get the hell off my phone." I said, "is this how you talk to disabled people?" She then muted her phone and played hold music. After 10-12 minutes, someone got on the phone by the name of Pedro and he said he was not a manager but worked regular customer service. I asked him what was the name of the manager who last touched my account because she said foul language and should be fired for treating or even saying something like that. I just wanted my service on so I could call my mom and let her know I'm ok. Let my job know I'm ok and know for sure I can pay $214.23. I have disability checks that come to me and my whole life changed drastically last year in May. The reason why I got AT&T was because I was being abused and in a domestic violence situation and needed to remove myself off of my abuser's plan. In July 2018, I had to leave my job because he knew I worked there and was afraid, so I left my job and had to move to where I am now in a whole new state with a shielded address so I can't be found and my dog who helps me. I finally got a new phone in April 2019. So it goes to show with little money I still paid my bill to them. Then tried my best to make sure they were paid and my other bills were paid to live in the community and have money for my public transportation since I can't drive.

Again, I would not be this upset or even call so much if I had a backup phone or wifi service, but I literally have nothing. I fight every day to try to be a normal citizen and treat people with respect and then this happens. I spoke to another manager and she said she sent feedback so they could get the chat live transcript that will prove Ryan told me my service would not be interrupted and he set my date to August 6th. Then they would restore my service for me. I was transferred by the manager to a customer loyalty rep Lawrence and he didn't know why I was transferred to him. He said he would transfer me to someone in collections because all of the reps plus managers who I spoke with did not come from collections but customer service. Lawrence in turn transferred me to U-verse home phone collections and she in turn transferred me to cellphone collections. At this point, someone is not doing their job and I have had enough. No clear answers, no true help and no one willing to take ownership that I have an AT&T POST CALL NOTIFICATION EMAIL & AT&T CHAT TRANSCRIPT! I've been treated like crap by this company.
AT&T's Incompetence and Poor Customer Service
I been tryin' to get a landline phone turned on since December 3,2019. I spent hours on the phone with every department known to AT&T includin' goin' into your Corporate Store in person. Willam Bolster, the Sales Agent placin' the order, originally told me that a landline was only available by gettin' a business phone. I spent hours in automated systems time after time callin', waitin', bein' transferred from dept. to dept. havin' to explain everything to every person I was referred to. No communication between reps. Was given. They just kept connectin' me to another automated system that kept askin' the same questions I had already answered numerous times, or they would dump me with CS, Billin', Small Business Services, Technical Support, New Home Phone Installation and more to start explainin' my problems all over again. I finally told them DO NOT PUT ME IN ANOTHER AUTOMATED SERVICE. I need help and need to speak with someone that can assist me that this was an urgent matter.

I was told my phone was turned on the day after the order was placed on December 3,2019. I am an electrician for a livin'. I checked the incoming line in the house for voltage and no power was found. I then proceeded to the back of the house and opened up the AT&T box and found that no landline was ever installed from the pole to my house. I called CS and kept bein' transferred until I reached Andrew in San Diego in CS. He was most helpful and tried hard to get this resolved. He apologized numerous times for AT&T droppin' the ball. I stayed on the phone with him for 2.5 hours as he worked to get the mess straightened out. He had to cancel the business phone and enter a new order for the new residential home landline phone. He double checked everything before placin' the order and assured me that the phone would be installed today, Thursday, December 19,2019, by 8:00 PM and I would have a dial tone before they left, and an account summary would be mailed to my home within 5 days of placin' the order. I waited all day today for a serviceman to call or come to install my new phone service losin' pay to do so. No one ever called or showed up. I called CS again only to be told the office is now closed. I checked my order number online and found my phone service is now scheduled to be installed on December 30,2019.

I explained the urgency of havin' this phone installed to at least a dozen AT&T CS reps on recorded lines each time includin' the original Universal Sales Agent William Bolster who placed the order for the business phone. I needed this phone installed ASAP. I informed them all that I needed paperwork of the transaction or a bill showin' my account information so my Son could be paroled from prison on 1/2/20. The paperwork has to be submitted to his parole agent by mail to prove that the phone was installed without any of the services the State will not allow. After creatin' an online AT&T account and lookin' up my order number I found that I was given every service I instructed him I COULD NOT HAVE, I tried callin' him and left messages with his colleagues numerous times to call me. He never ever returned my call. I ended up contactin' Customer Service and had to start the whole order all over again it was so messed up. Now I see online that my new installation date has been changed and is scheduled for 12/30/19. My son will now have to stay incarcerated for another month due to the incompetence of AT&T. Thank you so much, AT&T for all your BS.

I'm goin' to talk to a lawyer to see what can be done about this. It has definitely caused a major hardship with my Son at the top of the list. Lost wages for myself waitin' for servicemen to install, spendin' a total of 10 to 12 hours on the phone, bein' lied to that residential landlines were not available in my area and then installin' a business landline and charged an additional $77 a month for a business phone that was never installed, charged for services I DID NOT want, broken installation promises, the list goes on.

My bill was paid within hours after it was posted online. They billed me with no details listed on my bill other than the charges for the month. It said on my online bill that details would follow. I still have not been refunded any money for payin' my bill for a business phone that was never installed. No way to run a business.:(

I sent an email to AT&T CEO Randall Stephenson at ***@att.com on 12/20/19 to request help with this matter after spendin' another hour on the phone with Customer Service with yet another customer service rep with nothin' resolved. I requested to speak with her AT&T Customer Service Manager Nikki Slater and was waitin' to speak with Nikki Slater when my call was transferred to yet another CS rep that had no clue of anything again and left to start explainin' all over AGAIN! No notes were entered on my account for anything, not even the name of the Customer Service rep that placed my second order. I ended the phone call by leavin' my personal cell phone number again and requested someone to be in contact with me. To date, no contact or staus has been provided from anyone as of 12:46 PM, December 20,2019

I also tried callin' CEO Mr. Stephenson's Secretary at Ph. ***401 to see if I could speak with him in person. When callin' my call was answered by a series of beeps, and then the call would end without bein' able to speak with anyone or even leave a message. I can't even get any help from the AT&T CEO regardin' this matter it seems. AT&T has the worst Customer Support of any business I have ever had to work with. Try to leave a bad review on the Customer Service forum. I bet you can't. I tried.:(

Do yourself a favor, and take your business somewhere else. What a nightmare for my family... It is still ongoin' with no end in sight.

Scott S.
Misleading Deals and Poor Service: My Negative Experience with AT&T Wireless
I recently had an experience with an AT&T "In-home Expert" who came to my residence to check on the work of a technical workman who corrected my landline problem. I was curious about how much it would cost to bring my two cell phones over from Consumer Cellular, so I asked the expert. He explained that as an "In-home Expert" with AT&T, he could offer deals that were not available in the AT&T stores. He also told me that if I traded in my and my wife's iPhone 7, AT&T could give us a new iPhone 11, and he had two in his vehicle. He even said that AT&T could port over my landline phone number onto my cell phone, which was a dual SIM phone, so I could cancel my landline altogether and still receive calls from that old landline number. It sounded like a good deal, so I took him up on his offer to bring over my and my wife's cell phone numbers and my old landline phone number to AT&T.

However, what he did not tell me was that in order to get the trade-in deal, I had to add another line to my account. He also did not tell me that the plan I signed up for had the Advantage Protection plan attached for both phones, costing $40 each per month, which was mandatory. Additionally, he did not tell me that each phone was charged $23.34 per phone for the first 30 days or until our old phones got turned in, and even then, those phones had to be evaluated as to their worth, which would be put against the price of our new iPhone 11s. This meant we would still possibly have to pay more money on a monthly payment to own the phones after two years. He also did not tell me that if we wanted to return the phones and cancel before the 14-day "Buyer's remorse" law in California, there would be a $50 "Restocking fee" per phone. Finally, he did not tell me that I had to pay the tax on the two iPhone 11s, which was at least $108.00 plus other activation charges.

Furthermore, the In-home Expert installed a bogus number on my account without my permission. He said he could not make the software function to port over my wife's phone number because it "wouldn't take," and he couldn't get back into the porting software with the same phone number. So, he used a bogus number to get back in so he could port her existing number over. That number was still on my wife's new iPhone 11, and we could not remove it. When we turned in the phone at the local AT&T store, the bogus number was still on the phone. Later, I learned from a friend who had the same exact experience with AT&T that in order to get the trade-in deal, you have to add another line to your account on that particular phone. This explains why the In-home Expert made up a story about needing to put a bogus number on my wife's new phone to satisfy the parameter of having to add another line to our account without telling us the truth.

In addition to this negative experience, I also had issues with AT&T's email service. When I called tech support to ask what my new email would be since I was canceling my Cox.net account, they told me I could keep my old email addresses. However, I received an email from Cox saying all my email addresses associated with Cox would be deleted in 60 days. This statement that you can keep your existing email address permanently was and still is an out-and-out lie, and all of the tech support people are telling potential customers this same lie. I had to cancel the internet portion of AT&T and reinstate Cox to prevent potential problems.

Finally, when I signed up for AT&T cell service, I had to fill out an exhaustive form, and I checked "NO" on Paperless Billing, Autopay, and the Advantage Protection plan. I called tech support and billing, and they told me those choices were logged in as recorded. However, AT&T sent me an email thanking me for signing up for Autopay, paperless statements, and the Advantage Protection Plan. I called tech support again, and they said they would remove me from those things, but they kept sending me emails saying, "Thanks for signing up for paperless billing, etc." When I accessed The [redacted], I found that there were about 129 complaints against AT&T Wireless, and many of them were for the same scam as this. Overall, my experience with AT&T was negative, and I would not recommend their services.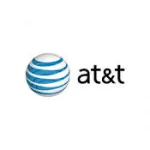 AT&T

contacts
We are here to help
A 19-year track record of successfully managing customer reviews
Our team of experienced professionals handles each review with individual care
Honest and unbiased reviews
Last but not least, all our services are absolutely free